Enter the MOSAIC and be Teleported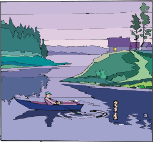 Jump to Homes ... Land ... Businesses ... Weather .. What'sNew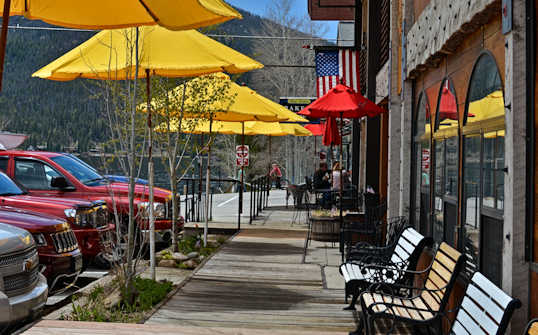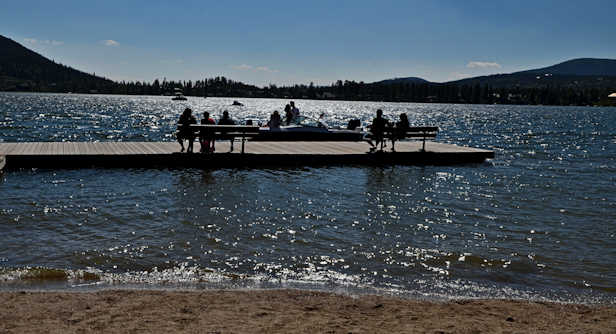 Walking Tour of Grand Lake Village, Beach and Boardwalk.

4-Seasons Tour of Grand Lake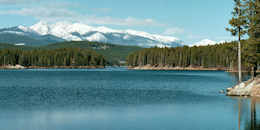 Tour of Shadow Mountain Lake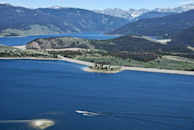 4-Seasons Tour of Lake Granby

Quick tour of Grand Lake's Golf Course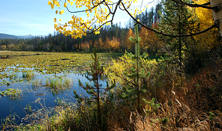 500 acres of Grand Lake Recreation District land
~ a short walk from many properties we have for sale in the Grand Lake area.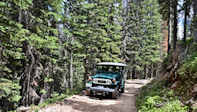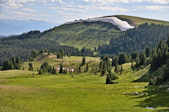 Off-Road by Landcruiser 4x4, Kawasaki trailbike
and Ski-Doo snowmobile to verdant tundra west of Grand Lake, Colorado. Overlook Lake Granby and the
Continental Divide from a high shelf below Big and Little Gravel Mountain in The Arapaho National Forest.
Moose, wildflowers, and some crazy trails set to music ... "You Better Watch Out" and "The Sound of Music".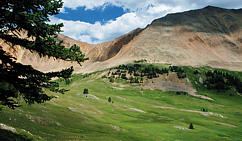 Journey to Baker Pass: alpine valley behind the Never Summer Mountains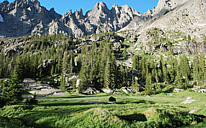 Lost Trail to Wheeler Basin "Garden of the Pinnacles"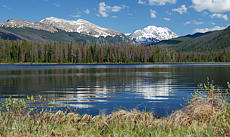 Strawberry Fields Forever!
Family Hike to Strawberry Lake above Lake Granby.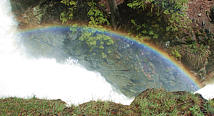 Very short hike to Adams Falls and meadow.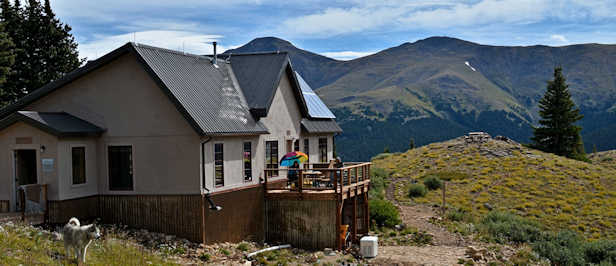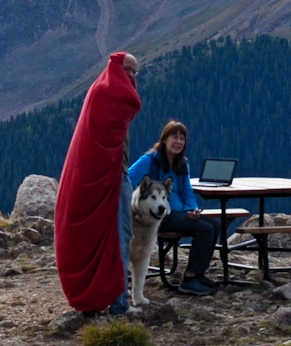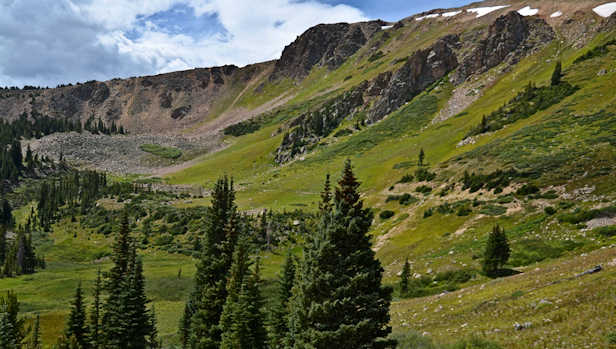 New Feature for August of 2014: short Family Side trips along the Grand County side of Berthoud Pass.
See the just built in 2013, Broome Hut above Second Creek (mile marker 240). It's open to visitors.
Make a reservation. Further down, take a breather amongst towering trees at Robbers Roost near
the first hairpin curve at the base of the pass.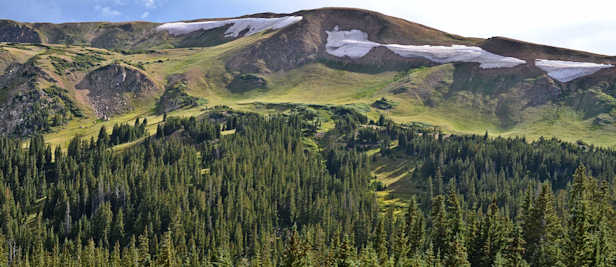 Current Creek: last big pullout near top of Berthoud Pass.
Alternate scenic route past an alpine lake to Broome Hut in next basin over. Peaceful stream video to be added soon.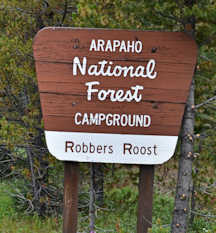 Robbers Roost: last chance for a woodsy break before reaching Winter Park.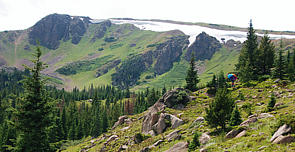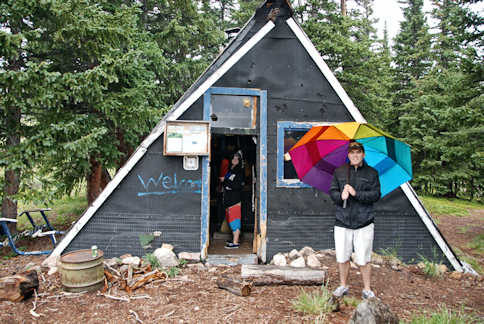 Stroll to the original Broome Hut // Second Creek Cabin near Berthoud Pass
Click on the flowers to see part of what mountain living is all about: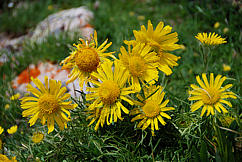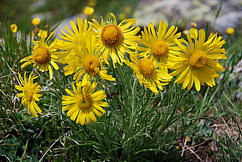 Up Columbine Creek to Mount Adams and Watanga Peak and down the Roaring Fork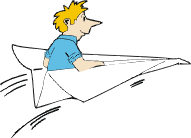 Sky Tour of Mountain Lake Property near Grand Lake
Click on the plane for a cornucopia of images from June of 2009.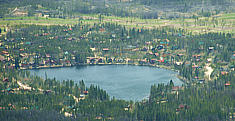 Aerial views of Columbine Lake and more
from 11,424' Mount Patterson in Rocky Mountain National Park.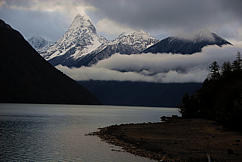 Now ready for your wonderment,
a day in Tibet at a lake with much in common with Grand Lake!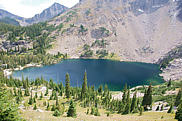 "Day-hike" from Grand Lake Village to the top
of Ptarmigan Mountain and over to Lake Nokoni and Lake Nanita!
Aerial views of Grand Lake and Shadow Mountain Lake.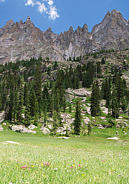 Journey to Caribou Lake, Coyote Park and Wheeler Basin.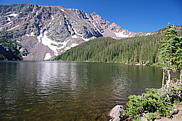 Journey deep into the Eagles Nest Wilderness.
Alpine Family Hike to Columbine Lake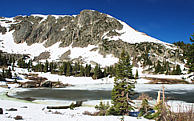 Journey to Timber Lake and top of Mount Ida
in Rocky Mountain National Park, starting ten miles from Grand Lake.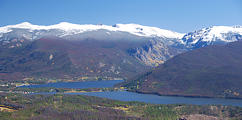 Half-mile hike to aerial views of our Great Lakes.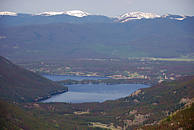 New ascent of Mount Baldy with aerial views of lakes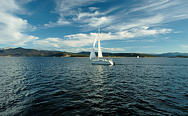 For Water Lovers: a new portfolio on our Great Lakes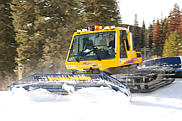 Snowmobile Trail tour to fine homes!
This tour shows you the way into the beautiful Trail Creek Valley.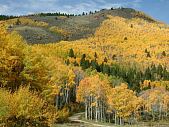 Aspen Tour, new and expanded

White Pelicans (new page of pics added)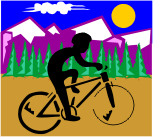 Mountain bike and hike through a primal forest and up
to Alpine Gardens and St. Louis Lake!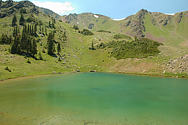 Cool off with this trip to Ruby Lake!
Explore the backcountry of a high Colorado Ranch!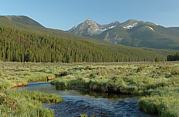 NEW! Journey to Blue Lake, Bowen Mountain, Gaskil, mining,
alpine flowers and rushing streams.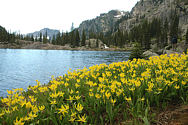 Journey to Lily Valley and Paradise Park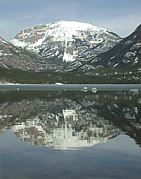 Mount Baldy by Grand Lake

Beach Scenes!

Foxes

Osprey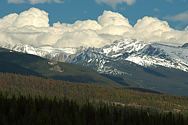 Apache Peak in the Indian Peaks Wilderness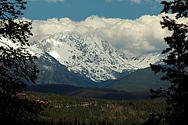 Arapaho Peak in the Indian Peaks Wilderness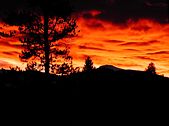 Sunrise Sunset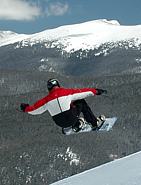 Snowboarding!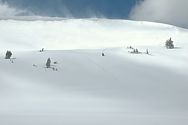 Snowmobiling the big wave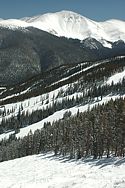 Mary Jane/Winter Park ski area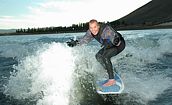 Pocket guide to Alpine Lake surfing!
Click on photo to learn how to make your own surf at 8,400 feet.


Sailing on Grand Lake

Virtual Hike to Ruby Lake with over 20 images
to transport you deep into the Never Summer Wilderness

Early Winter Journey to Lone Eagle Peak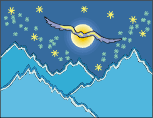 Our scenery photos first appear fresh
on our Weather page. Every week it has new images.

to .. Main Menu .. to Archived Scenery page .. to Real Estate choices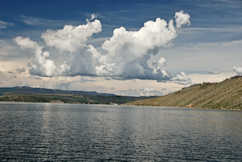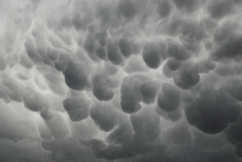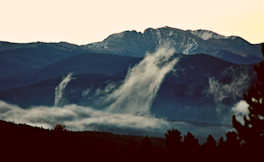 As of February 12, 2012: we are now in the clouds .... Click here to » reach our colossal screensaver in the cloud.
.. to splash page: www.MountainLake.com ..

a search for Grand Lake's sister village in the Himalayas
Please do not save photographs without explicit permission from Mountain Lake Properties.
© Text & Structure of this site is Copyrighted 5/1/96.