to splash page .. or .. to Main Menu
*Our Favorite Things!*

cue music, cue bouncing ball, Scroll down for over 40 images.
A work in progress/love. Use your refresh button (or clear cache) to see the latest release.
Maximize your screen size to soak in the scenes. Linger as long as you wish.
Enchanting camp fires and roasting marshmallows
Sunlight on water and efficient condos
Starlight at night and crisp mountain mornings
These are a few of our favorite things

Sailboats on Grand Lake and children at the beach
Grownups relaxing and finding joy in their reach
Birds soaring with clouds gracing the evening
These are a few of our favorite things

When the frost bites
And the cold stings
When I'm kind of blue
I simply remember my favorite things
And I know what I shall do

Concerts in the park theater after dark
Sweet rain and thunder making a rainbow's arc
Clouds and mountains creating wild paintings
These are a few of our favorite things

When the world fights
and gives us dings
when I'm feeling down
I simply remember my favorite things
and head to my mountain town

Wildlfowers in meadows and forest patches
Driving carefully over mountain passes
Coming to Grand Lake to fulfull longings
These are a few of our favorite things
When my stocks crash
With no ka-chings
When I'm feeling drained
I open my heart to my favorite things
And I feel strong and sustained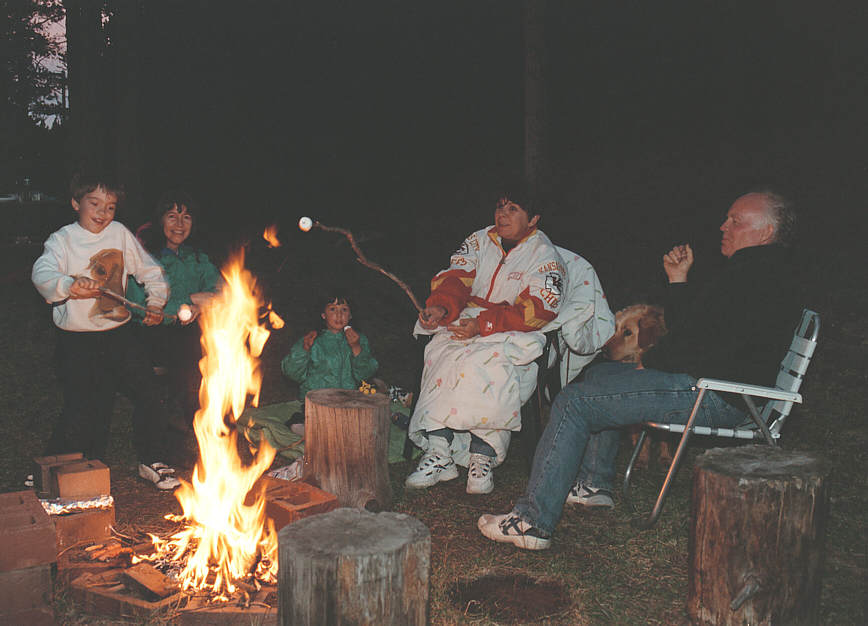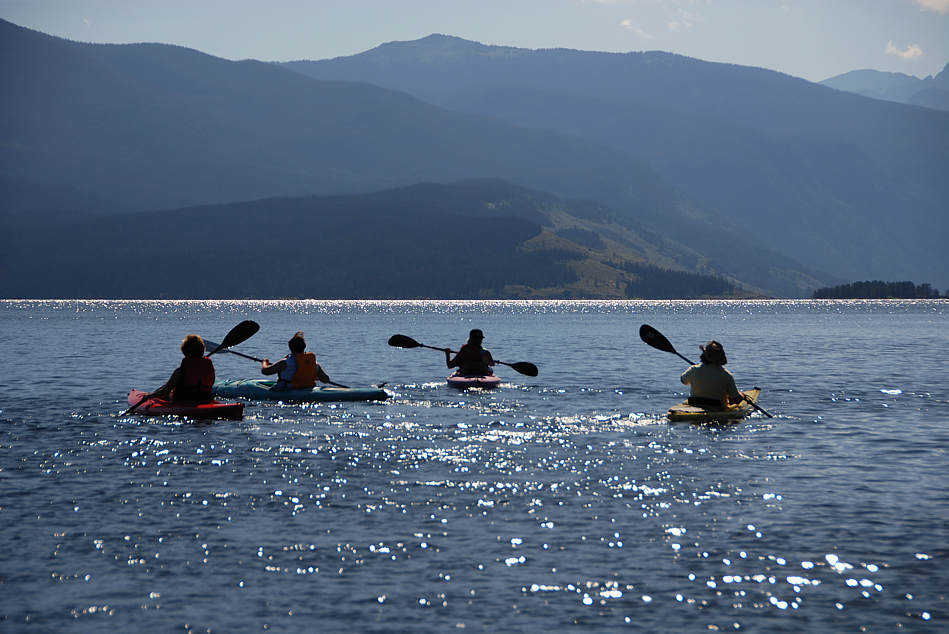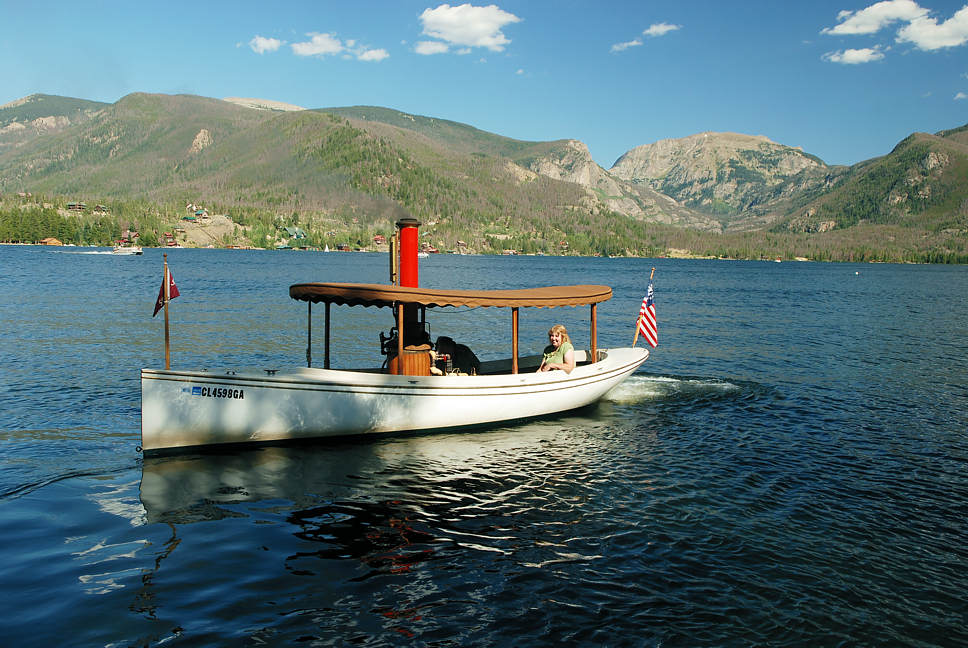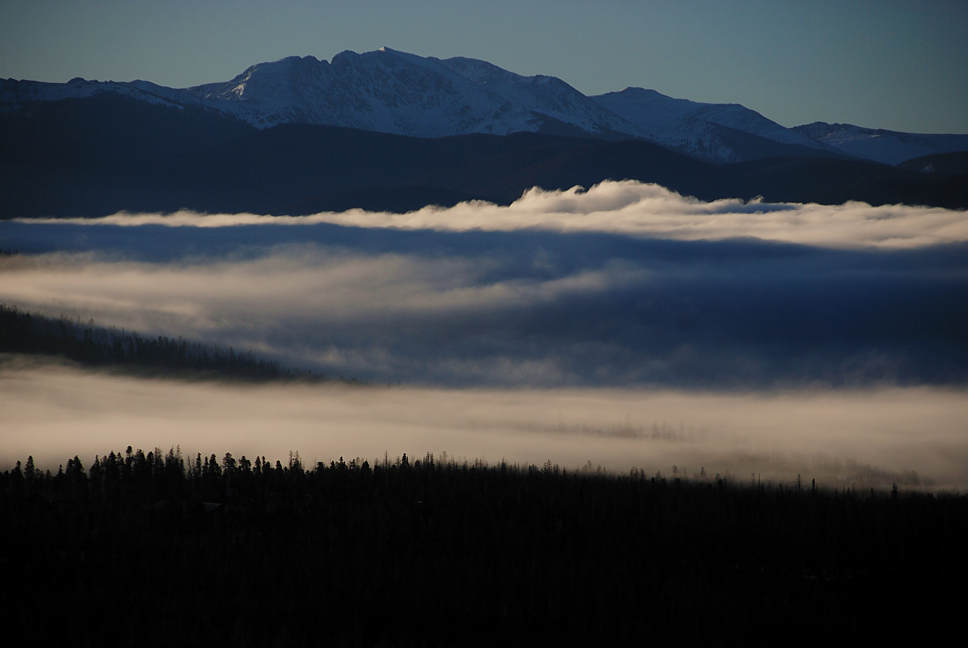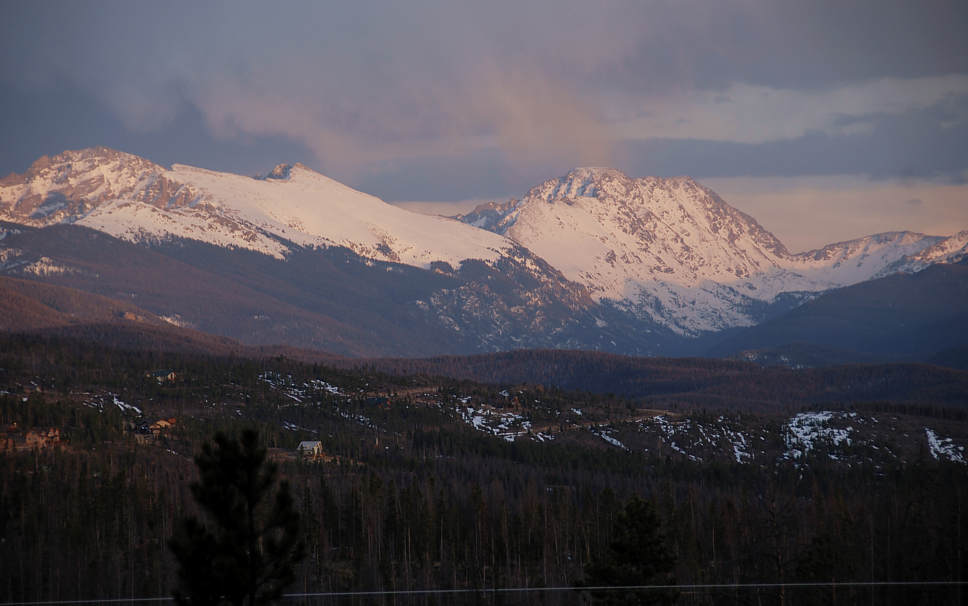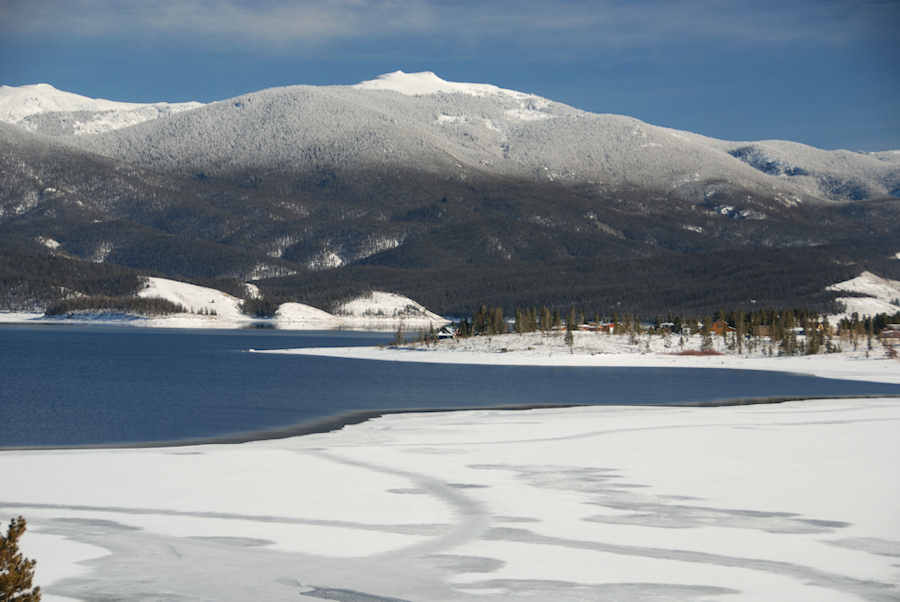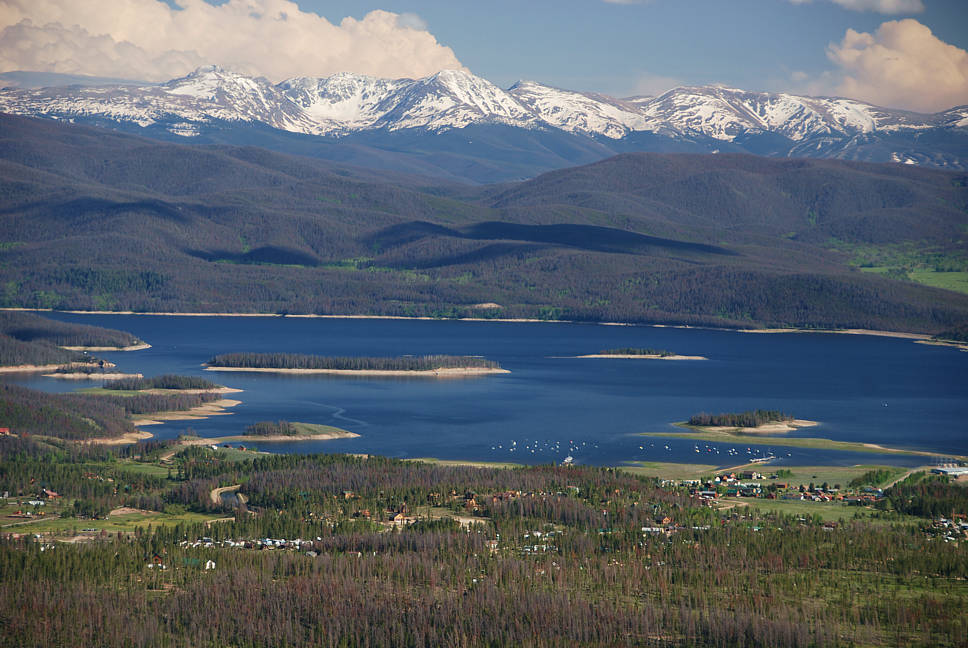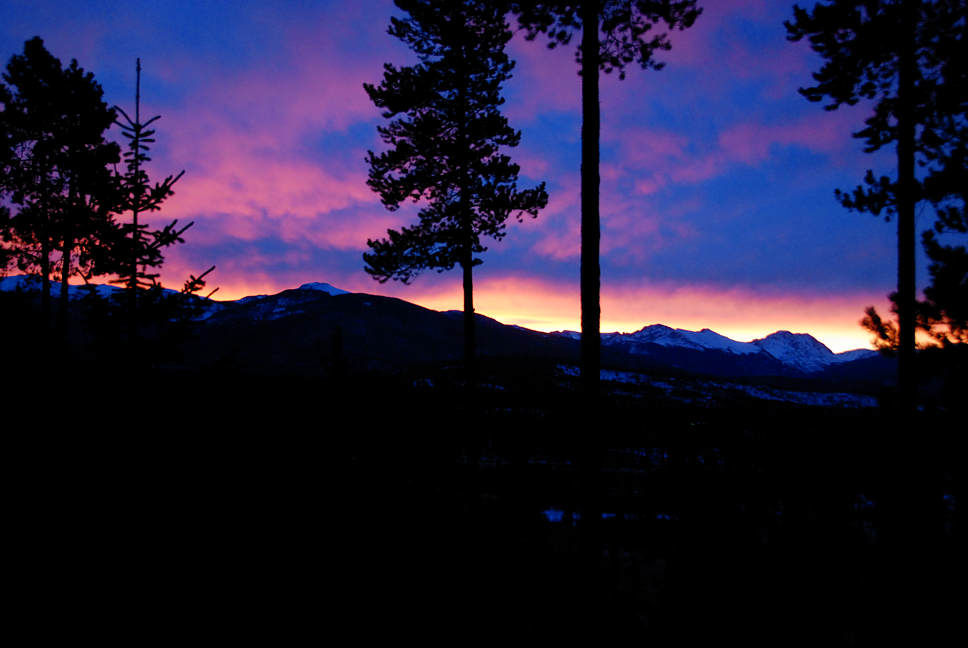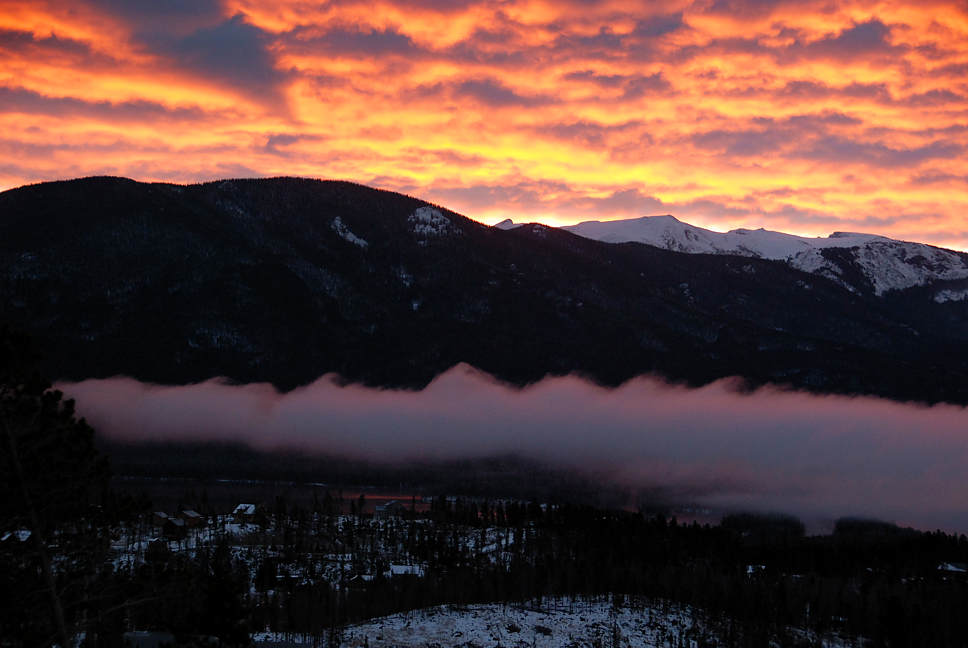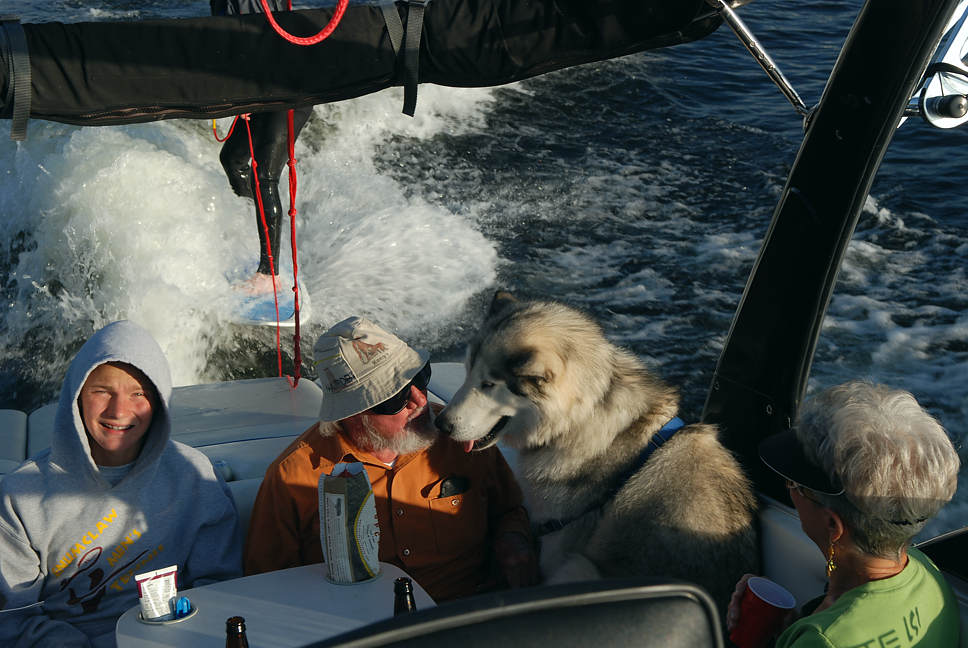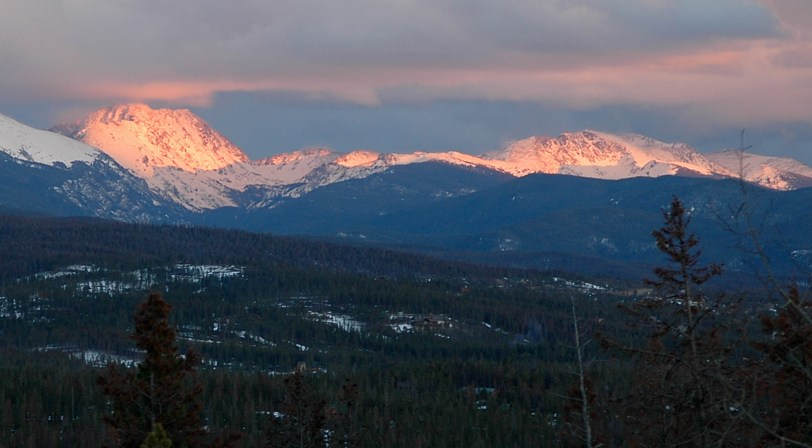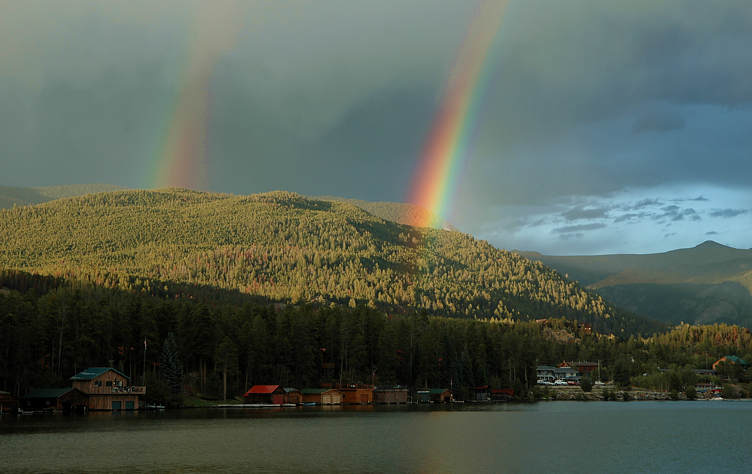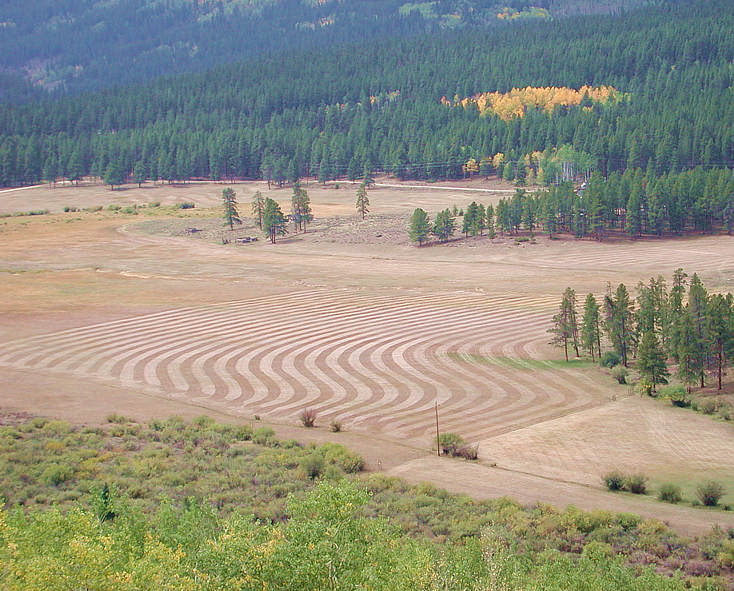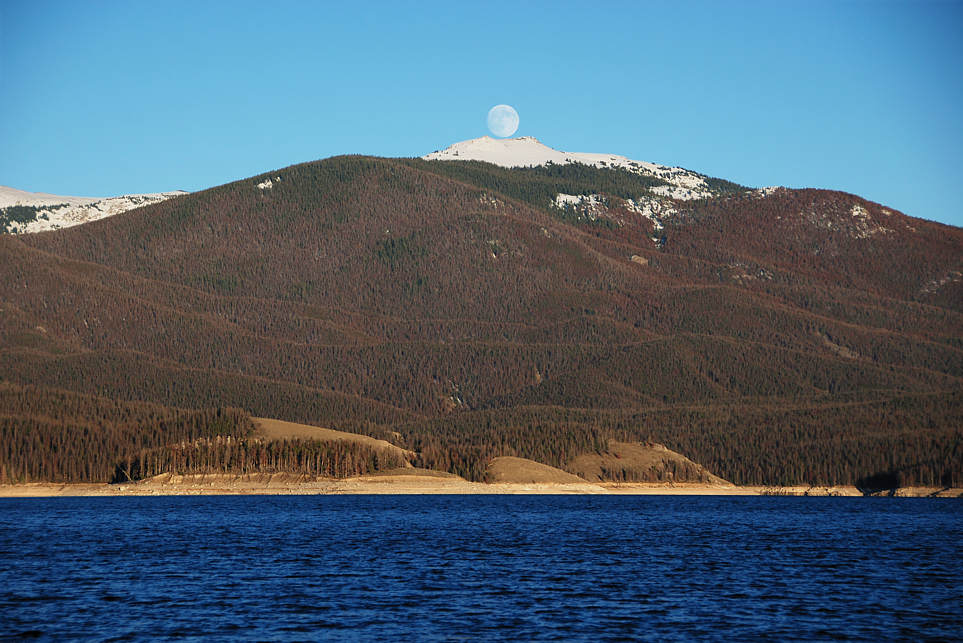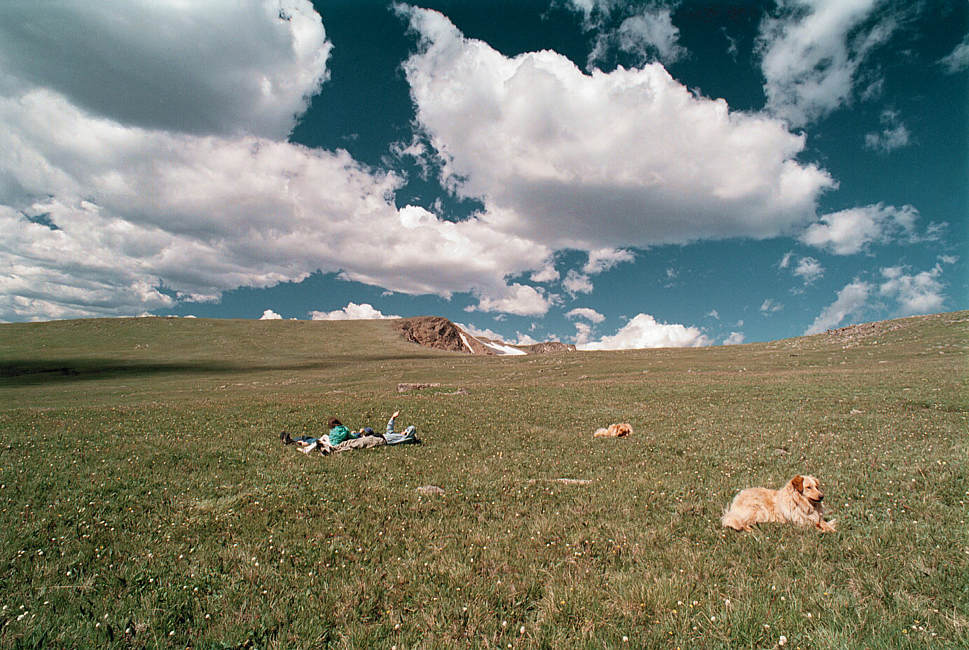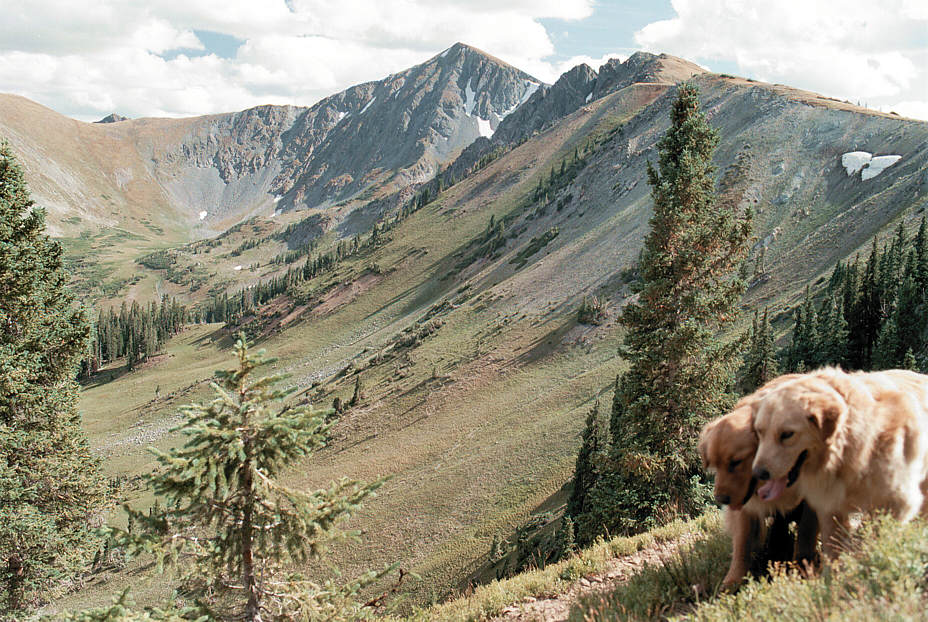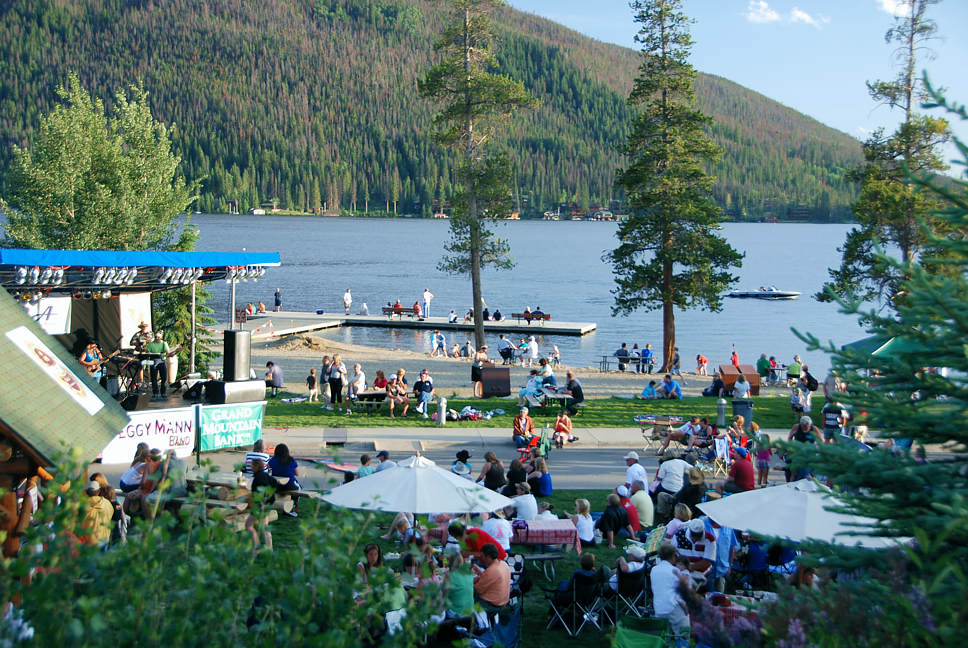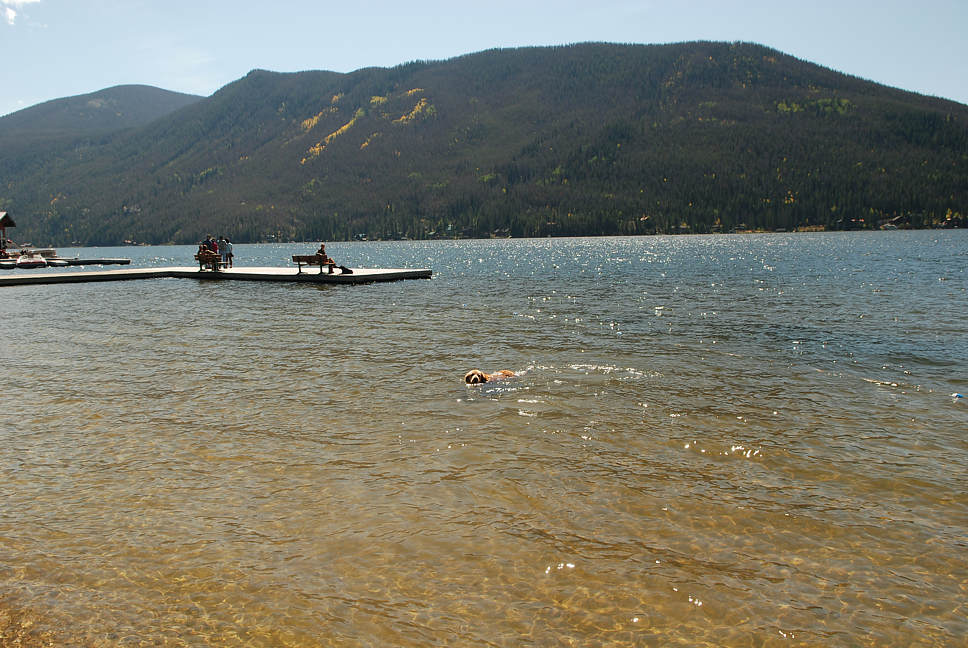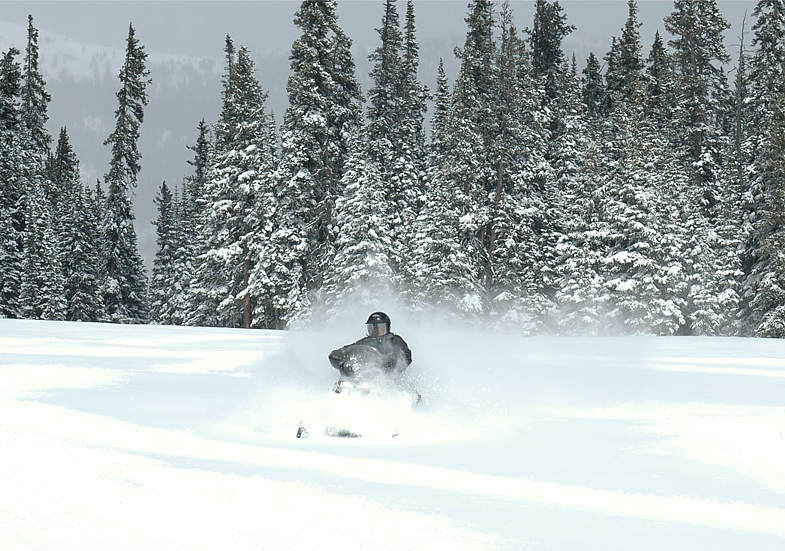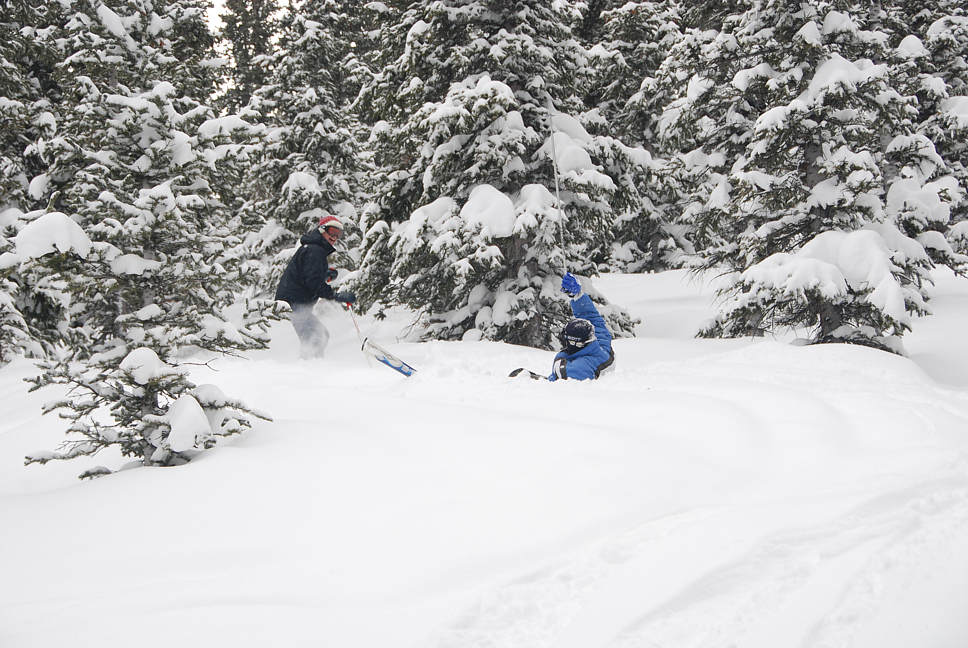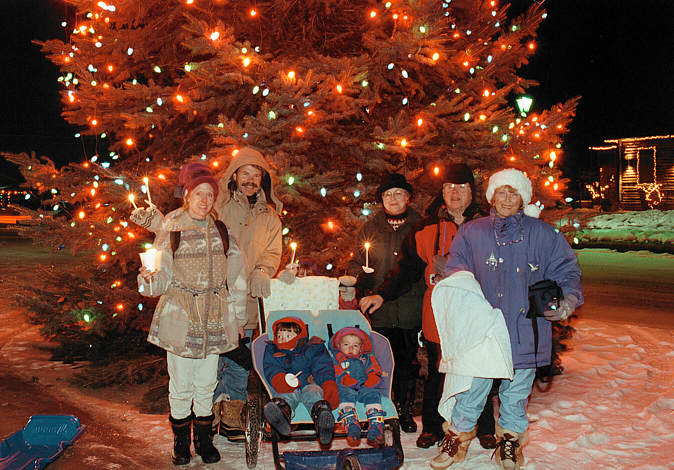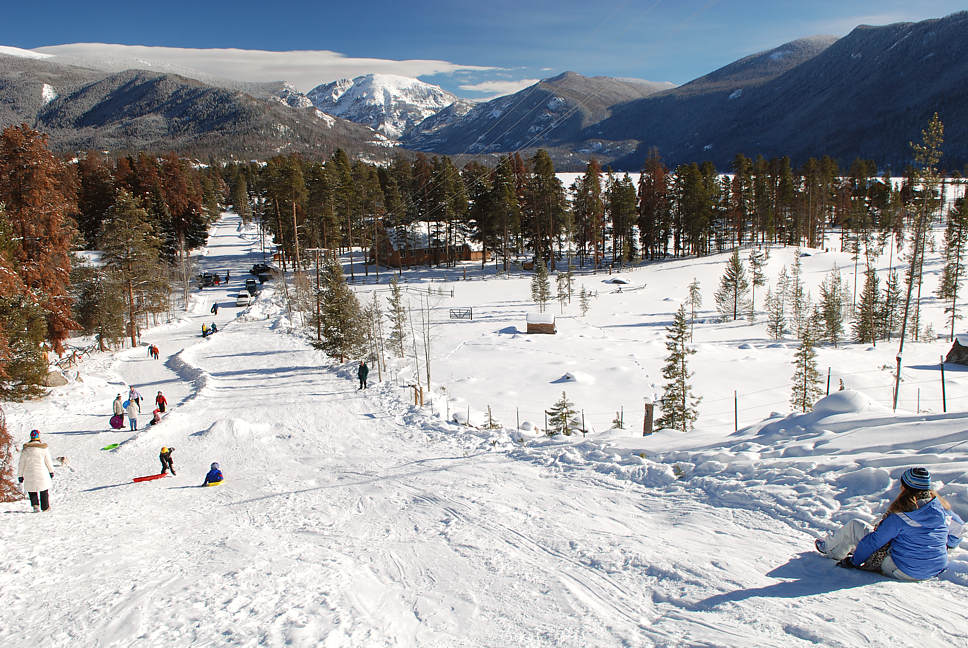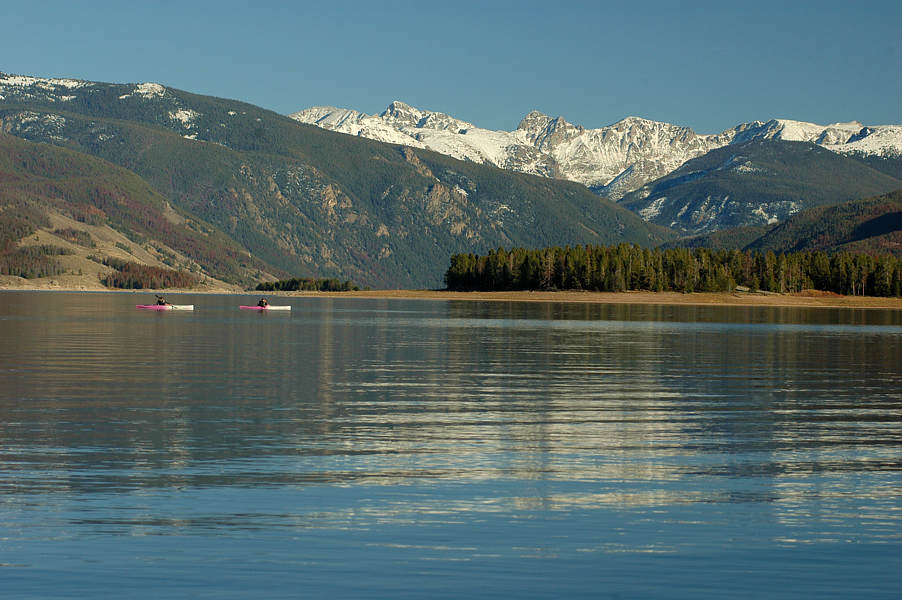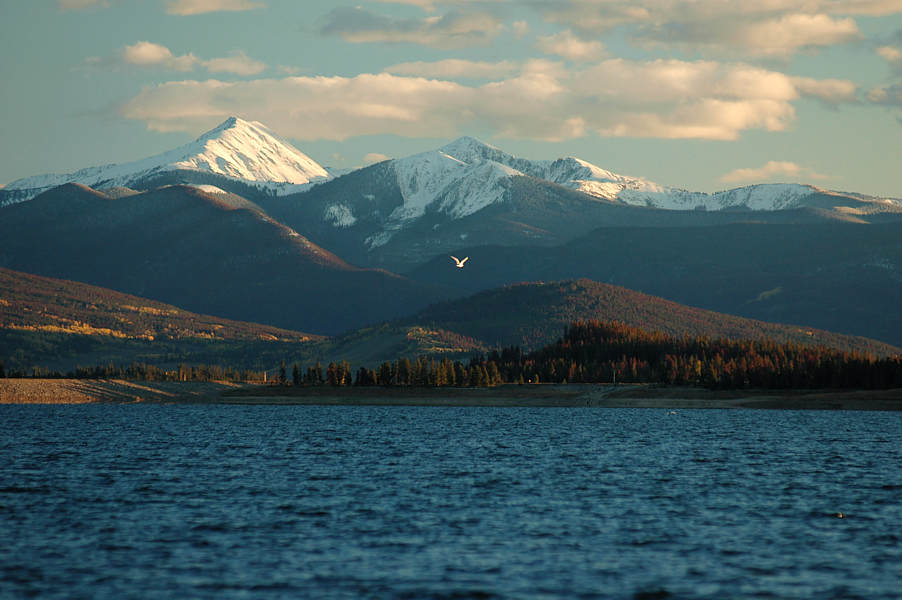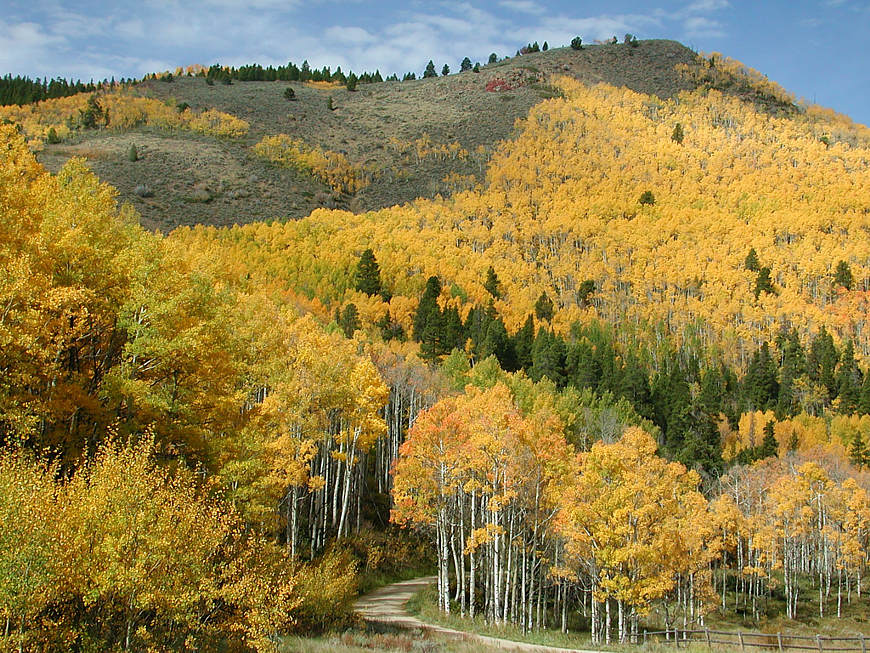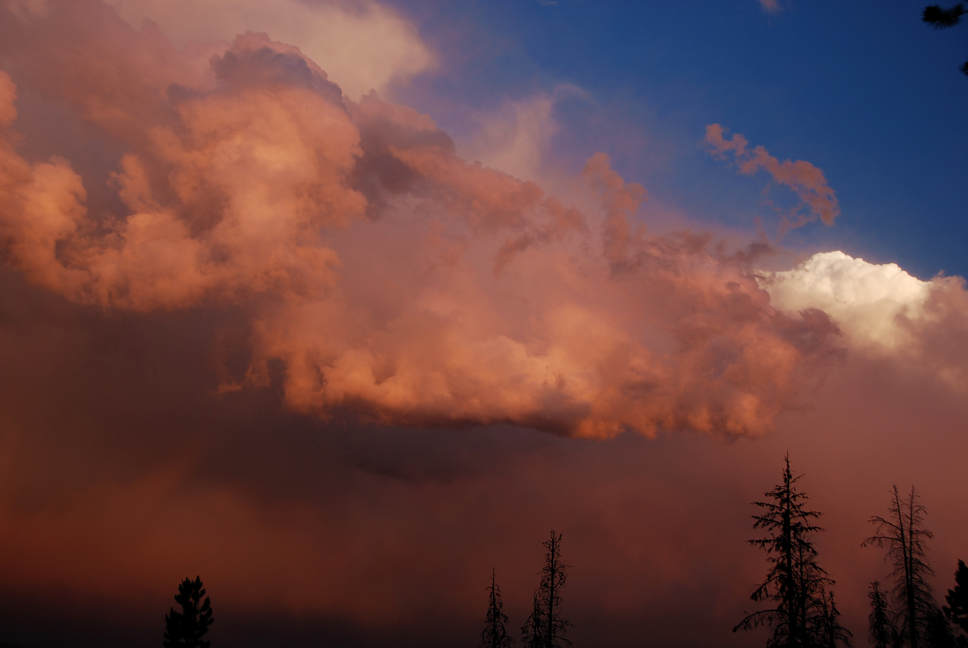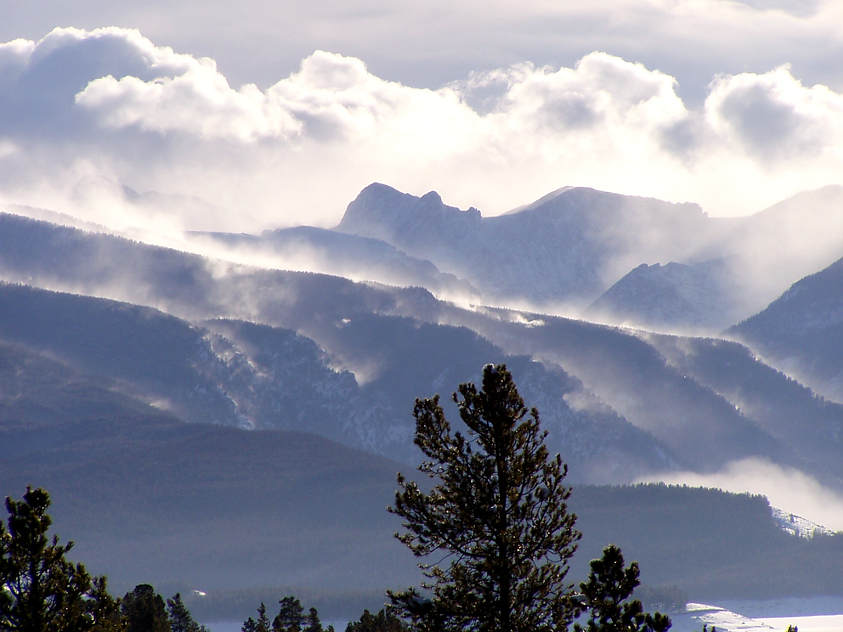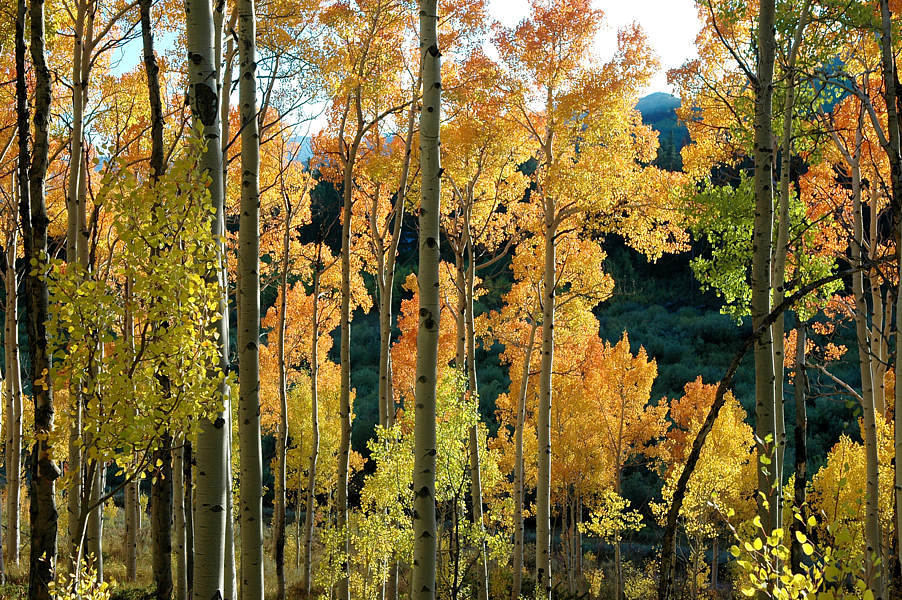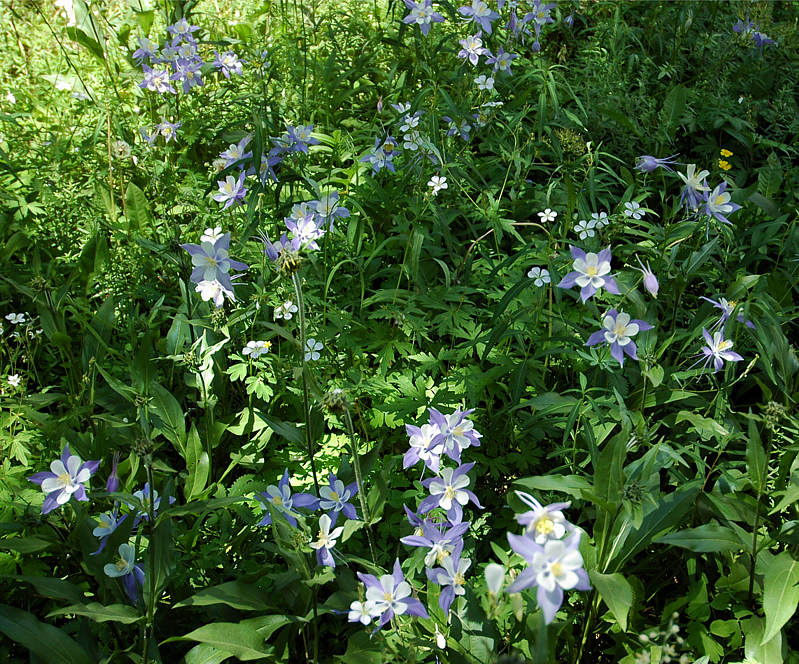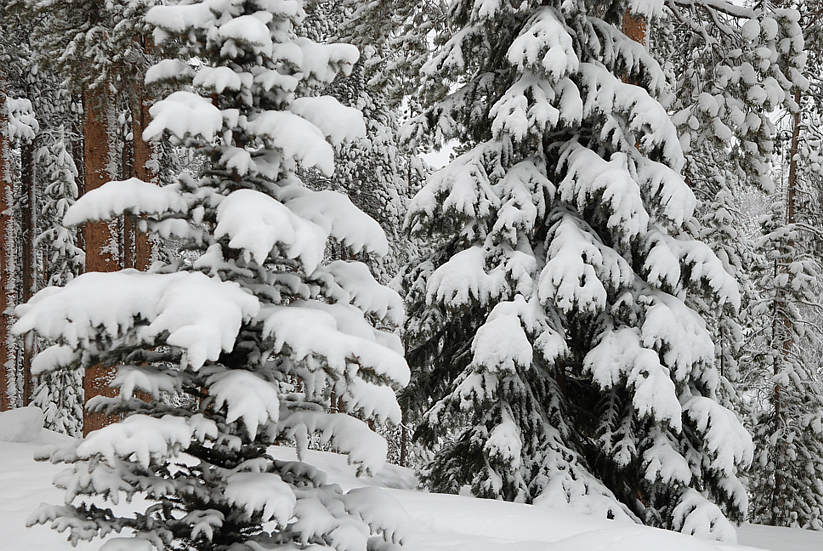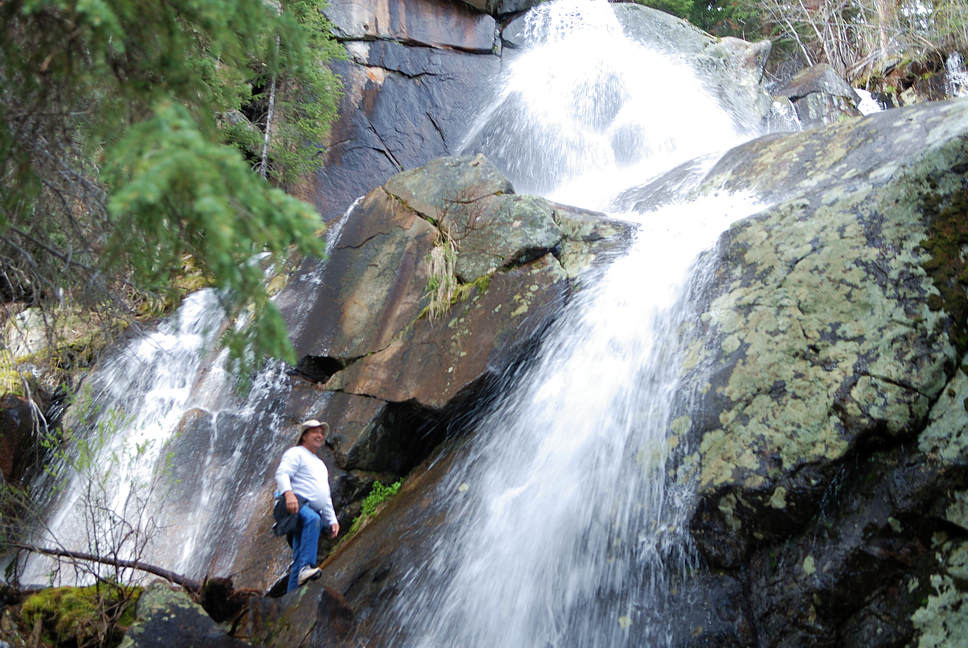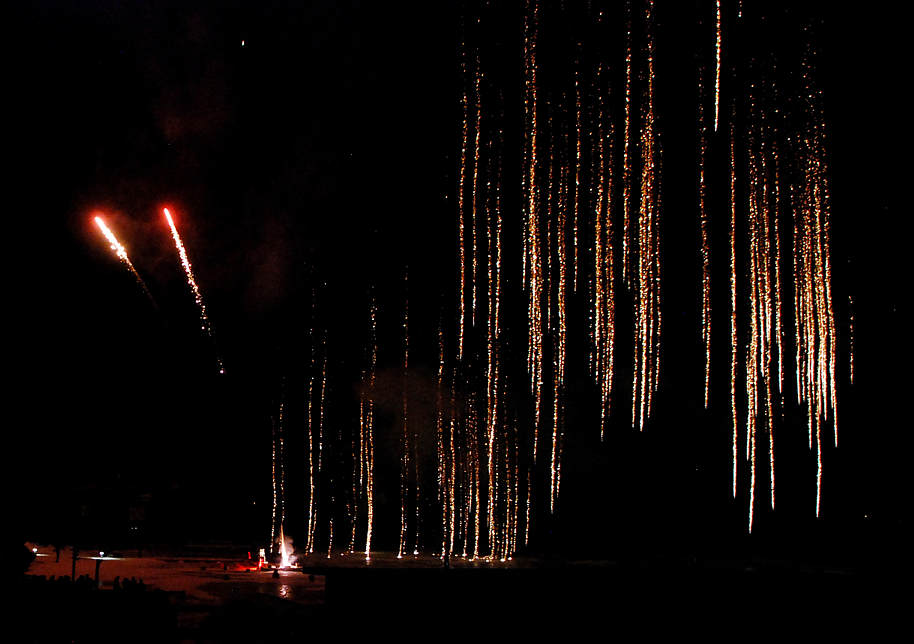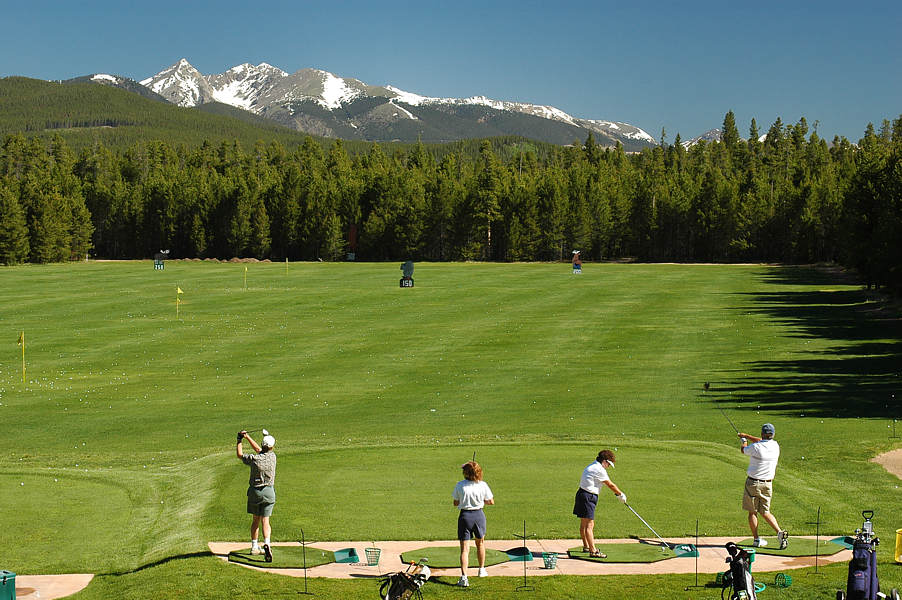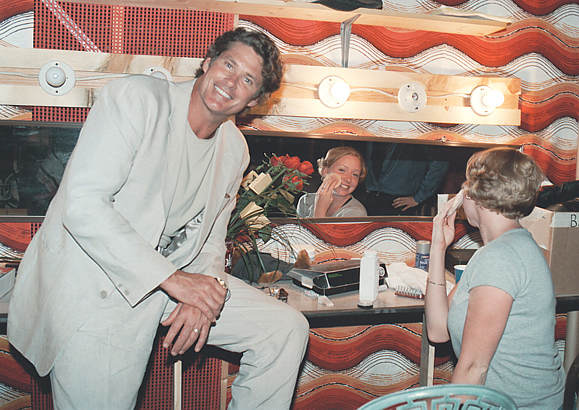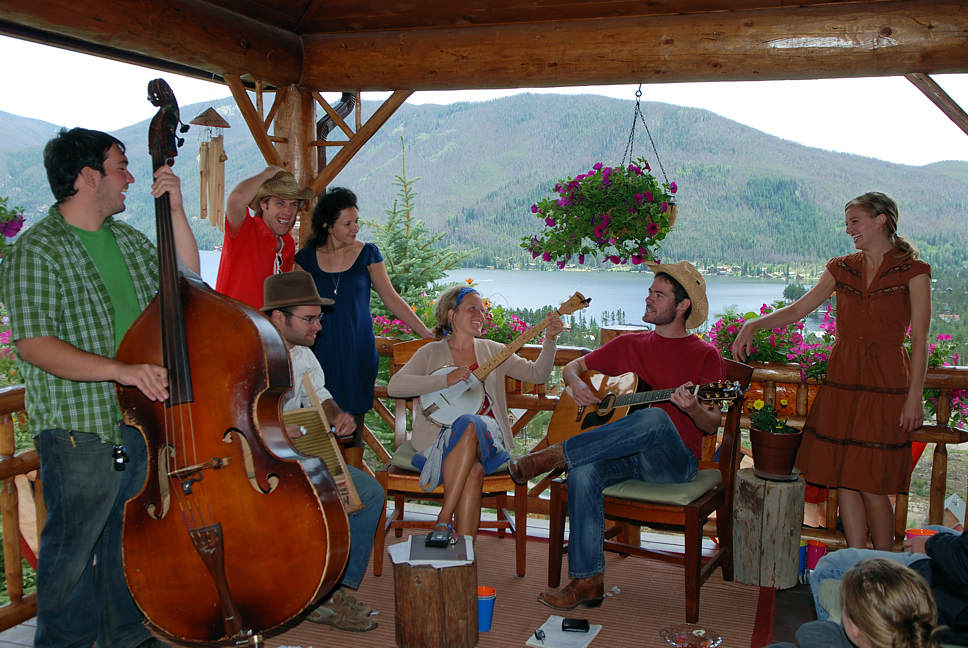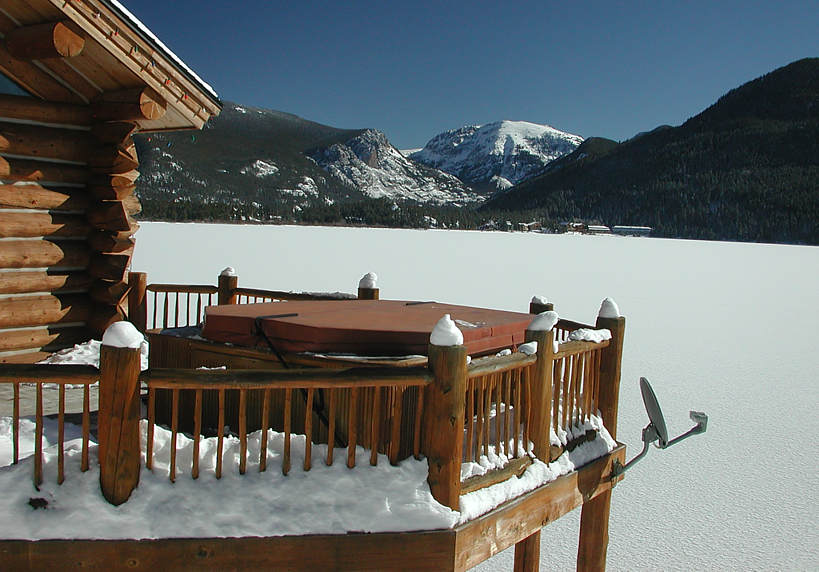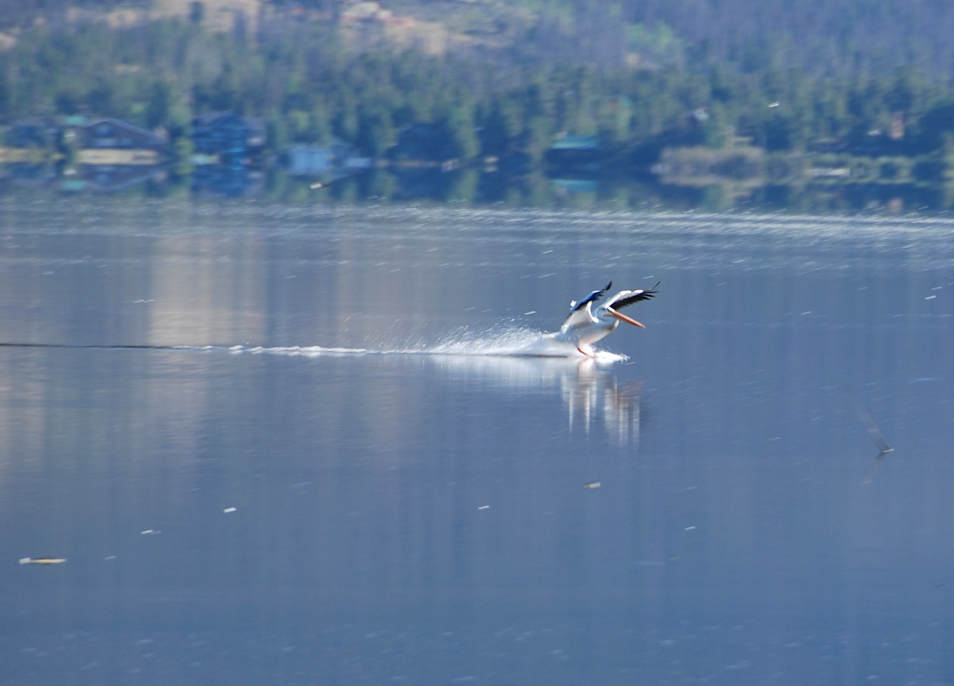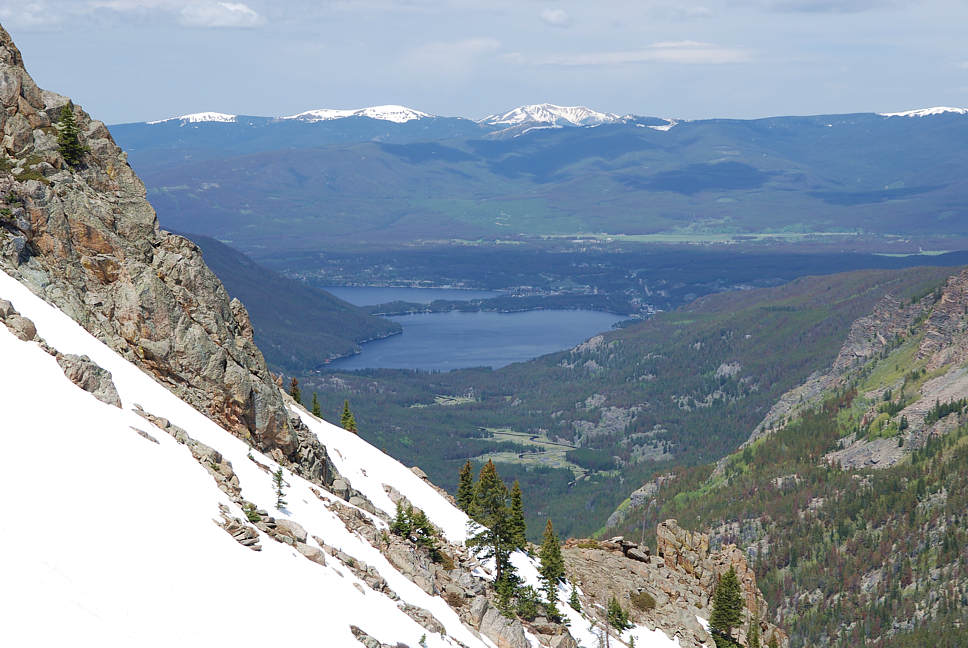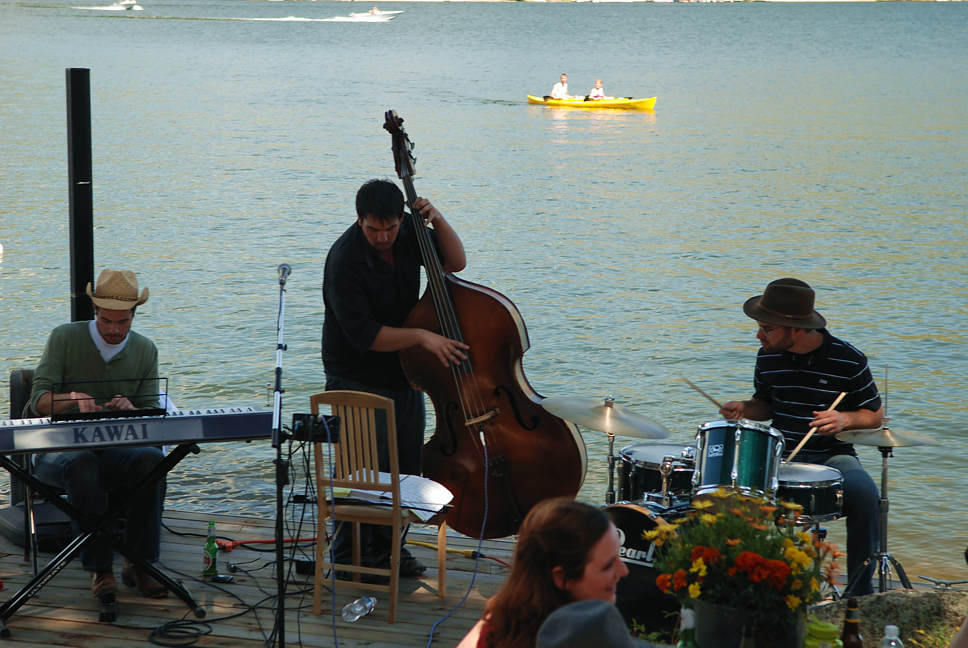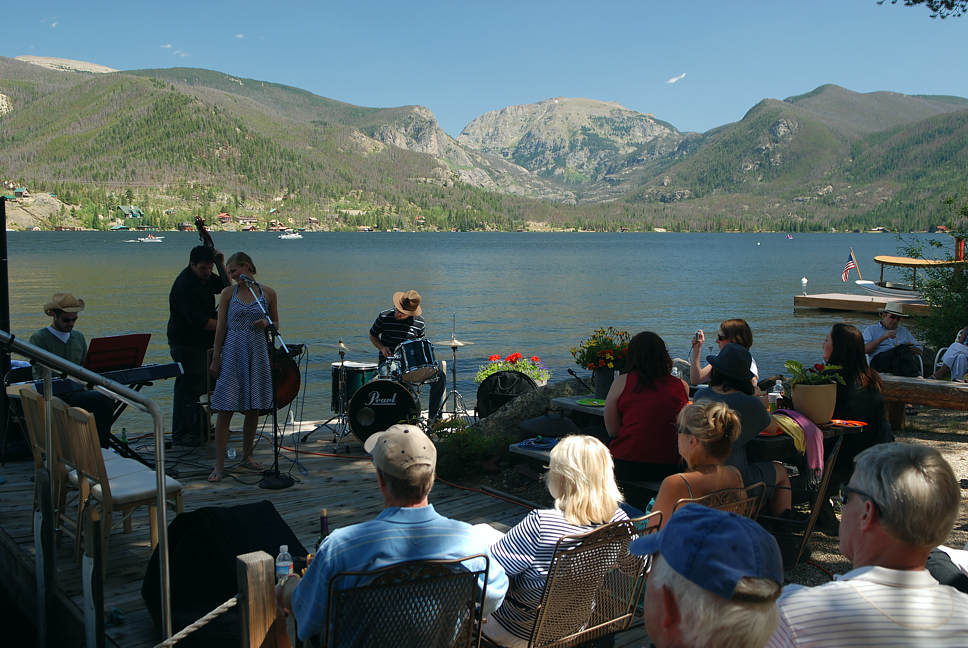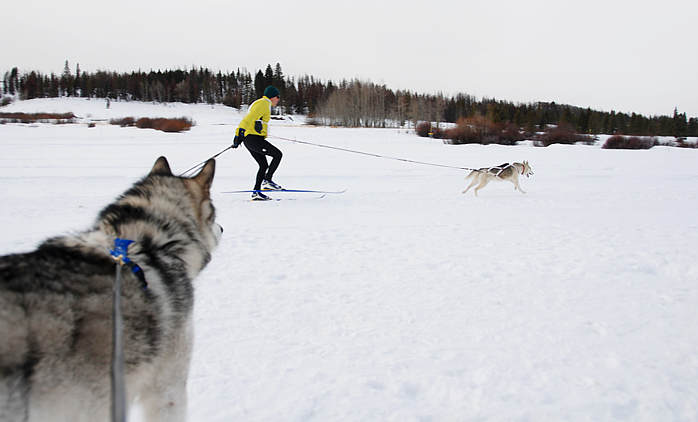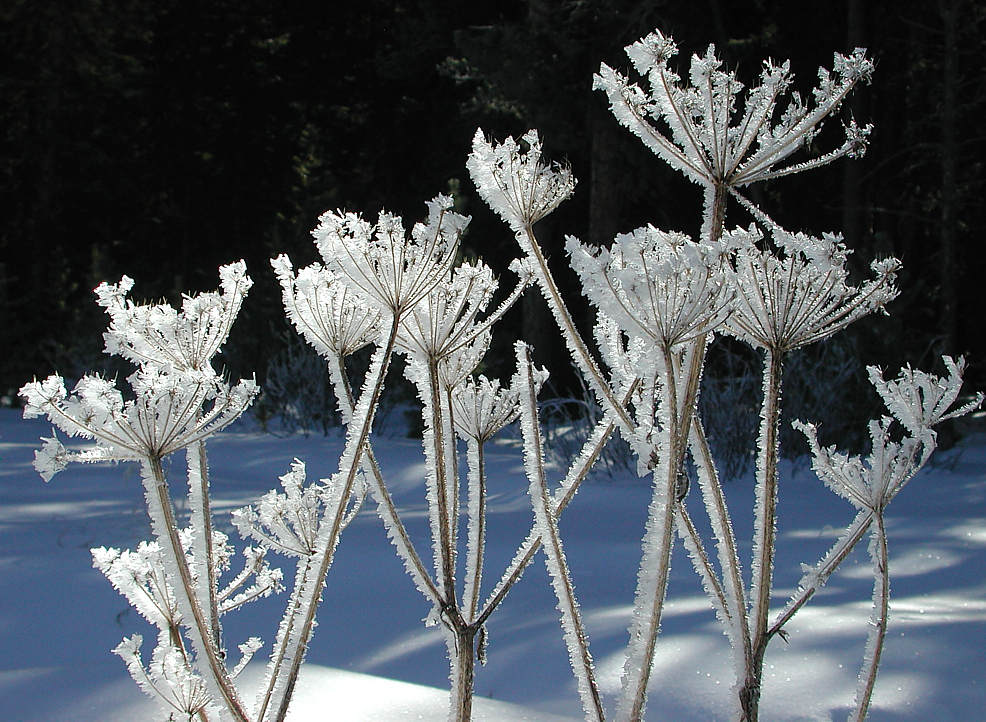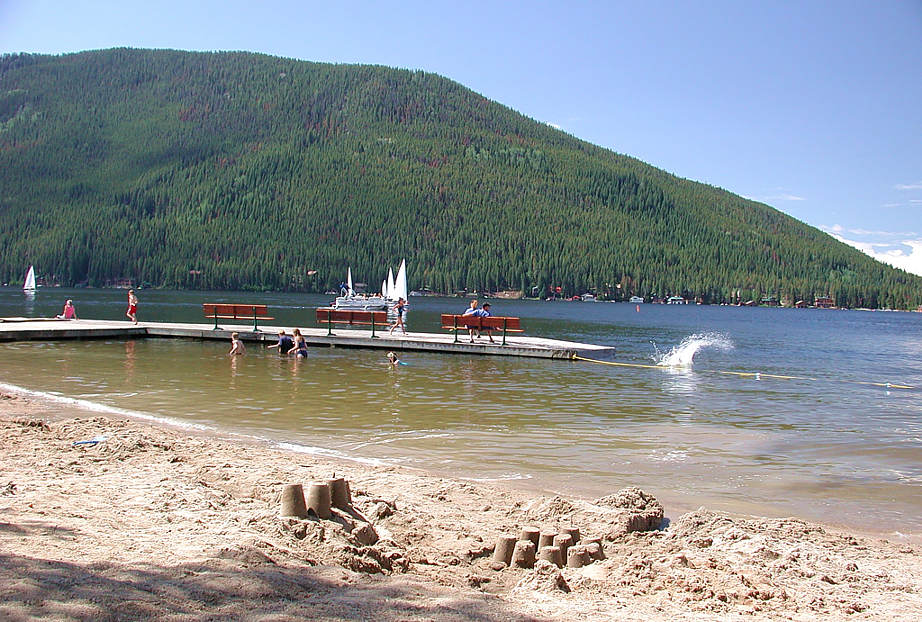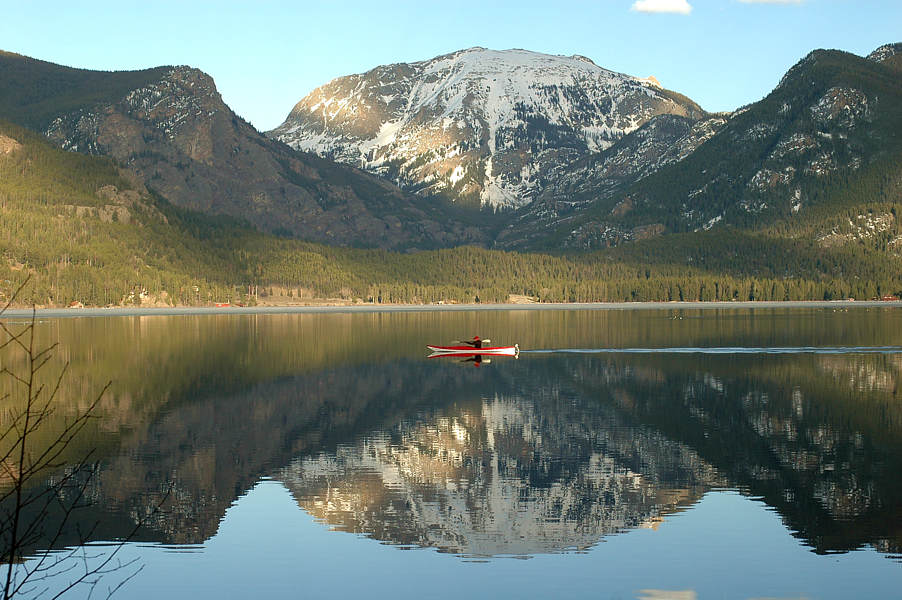 to splash page .. or .. to Main Menu

cue music, cue bouncing ball, Scroll UP for over 40 images.
Take one of many! Use your refresh button (or clear cache) to see the latest release.
Maximize your screen size to soak in the scenes. Linger as long as you wish.
*Adapted from My Favorite Things, original words by Oscar Hammerstien II, music by Richard Rogers,
from The Sound of Music ... ©1959 Williamson Music, Inc.
And now a special excerpt courtesy of Cathy Walton Smith:
High in the Rocky Mountains of Colorado — in a sleepy little valley tucked under the high peaks —
you'll find the village of Grand Lake. It's not a very big town by anyone's standards,
but the spirit of Christmas is very big in this village.

Some would say that Grand Lake is a magical place, and the people who live there would all agree.
The sky is bluer there — the sun is brighter, the water is purer, the snow is whiter, and the stars are
so bright you can almost reach up and touch them. In the weeks before Christmas, this little village
becomes a place of enchantment.

It begins on the day after the Thanksgiving feast. The town council gets together to find the perfect
Christmas tree which is set up right in the middle of the street in the center of the village. It is covered
with colored lights, and lighted with great ceremony to shine for all, every night right into the new year.

All the village shops and restaurants along the avenue decorate for the season with white and colored
lights that shine on the snow-covered street, spreading enchantment throughout the village. On very cold
nights, ice crystals will float in the air, and it's like being on the inside of a glass snow globe.

Some of the villagers have been working hard all year to create handmade gifts to sell at the bazaar.
There are heartwarming soups, jellies and jams, dazzling ornaments, hats, scarves and jewelry for
the delight of shoppers looking for a perfect gift. Shopkeepers offer hot cider and punch while shoppers
stand in line to purchase their wares.

Then the events begin. Every week there is something keeping the spirit of Christmas alive in an
Olde Fashioned way. First there is a gala celebration where grownups dress in ball gowns and tuxedos,
and donate money to charity. Santa Claus appears to delight the youngsters. At a special breakfast with
Santa and his Elves, every little girl and boy can make their wishes known and have a picture taken.
Then they ride through the streets on a big fire engine with Santa, blowing horns and sirens.

There are pageants and music festivals for all ages to thrill the heart. The villagers practice for weeks.
Even the school boys and girls put on a show. Carolers wind through the streets with candles, singing
as they go from one church to the next, recalling childhood memories. All will join in as they pass,
to enjoy a reward of cookies and hot chocolate at the end of the route.

On one special night under the stars, all the village folks gather to watch the very first Christmas for
themselves. A young mother with her babe, school children as shepherds, a carpenter, electrician and
plumber are the three wise men, and llamas pretending to be camels make this Nativity pageant so real.

For Christmas eve, every church has a service to celebrate the birth of the Christ Child. Later, both young
and old will lie awake watching the bright stars for a glimpse of Santa and his sleigh, or a shooting star
crossing the heavens.
The fun goes on after Christmas with a holiday melodrama play, and the villagers as actors.
Will the villain have his way with the sweet young thing? Or will our hero return in time to save her?

On one magical night when the moon is full, skiers gather 'round a campfire to ski across meadows by the
light of the moon. It is quite enchanting as the moonlight turns the forest into a fairyland for silent skiers to pass by.

A fireworks show, like diamonds in the sky over the mountain tops, brings in the New Year with a bang.
Every villager, both young and old, will stay awake to "oh and ah" with delight.

May the enchantment of an Olde Fashioned Grand Lake Christmas fill your hearts this holiday season.


Cathy Walton-Smith
Century 21 Grand Lake Real Estate
725 Grand Ave. P.O. Box 490
Grand Lake, CO 80447
Ofc: 970-627-3341 Fax: 970-627-3342
Hm: 970-887-2995 Cell: 970-531-3055
var gaJsHost = (("https:" == document.location.protocol) ? "https://ssl." : "http://www."); document.write(unescape("%3Cscript src='" + gaJsHost + "google-analytics.com/ga.js' type='text/javascript'%3E%3C/script%3E")); try { var pageTracker = _gat._getTracker("UA-11272212-1"); pageTracker._trackPageview(); } catch(err) {}