The time has come for your family to experience life from the microcosm that is your home to the outer-limits.
From the hearth of each home to the greater community of Grand Lake, there are currents that can give you
a friendly tap into the long range cycles of Rocky Mountain National Park and beyond to the starry nights.
Grand Lake Village is hooked into the greater time loops that come with having a bouquet of National Treasures,
Parks, Forests, Lakes and the best people on earth all around. Time has stopped here and coincidentally,
made it easy for you to get on and off for as long as you wish. 7000 days have passed since this website
www.MountainLake.com came online to give you a sample of everything from the smallest private rooms
to the outer-limits of certain trails. We love helping families come here where they can grow wider and wiser.
After they have their spirits filled and horizons expanded, they are ready to sell and let their Grand Lake boost
send off into the next stages of their lives. In the winter, we are near the end of a highway on the Western Slope
of the Rocky Mountains from which there are a thousand side roads and paths spreading out like our thousand
streams reaching up to the sky. We are an island in the Rockies that time as forgotten. We have no chain stores
or restaurants. We have hitching posts and wooded boardwalks with mom n' pop shops. Time has seemingly
left us behind because we are on geologic time! On close inspection, you'll find plenty of action
and busy people: world class theater, and yes, thousands of people using the Internet at the same time
and taking advantage of every form of mobility. It's all about vertical integration from the top to bottom and back up
with wheels turning within wheels aiding and abetting each other. The more you fill out the layers in between,
the less there is of friction and waste and the more you'll find yourself in a sweet spot in the middle with
everything in its time and place. A window for planting. A time for harvesting. Let time be your friend.



Updated every day or two:
Homes: Rocky Mountain Living

Explore Real Estate sorted by price: Homes below $200,000 ... Homes: $200,000-400,000
... Vacation Homes over $400,000 ... LAND by price ... Commercial opportunities.
Call us with questions about anything that interests you around Grand Lake, Colorado.
Nationwide toll-free: 1-866-296-1949.
When in Grand County, use 627-3103 and visit us on the sunny side
of the Boardwalk near the east end of Grand Lake Village!


Weather and Snow Predictions plus recent Grand Lake area photos

Scenery Gallery: 3 Great Lakes ... wake boarding, jet skis, fishing
We are surrounded on 3 sides by the Rocky Mountain National Park.
We have our own channel now to bring Grand Lake to you.
Events Coming Up!: theatre, art fairs ...
Mini Yellow Pages: references for local services

Links to Related Colorado web sites

Walking Tour of The Beach and Boardwalk
Updated every few weeks: Companion Magazine to this site

Click here to

»

learn how to get our New Screensaver.
Open door # 2. ..

Relish the drive over Berthoud Pass. Put FUN back into your driving!
Click here for your special How to get to Grand Lake guide!


Serendipity ... luck ... relatives ... everyone has their own way of getting into the Grand Lake area.
Now that you have found this Shangri-la, we hope you tap into all that it has to offer.
Mountain Lake Properties has been at its pedestrian friendly boardwalk location
near the end of Grand Lake's main street for 22 years helping people Find Their Place in the Mountains.
The owners (Scott and Donna Ready) purchased a vacant lot at Columbine Lake in 1978 and started
building their year-round honeymoon cabin there in 1979 (after moving from Boulder, Colorado).
"We have raised a family and are now completing our 3rd and final home in the Grand Lake area.
Years ago we upgraded a cabin in town (which is now rented from month to month). We have a
second cabin which we hope to improve in the years ahead to make available for visitors as they
get to know the area. For over 30 years we have been involved in all phases of construction
and have worked with a great many families who typically purchase or build a vacation home
when their children are young. After 5 to 10 years of making memories, their home is typically sold
(to help pay for college expenses) and passed on to a new family, unless the owners are fortunate
enough to keep their home as a legacy property. Thanks in part to the protected National Park and
Forest around Grand Lake, people can return to the same places where fond memories began,
as if time had stood still."

Much more coming including The Answer Wizard (scroll down ...)
Savor the views from the decks of private homes. Peruse custom interiors by builders and
Grand Lake enthusiasts. Enter our Scenery Gallery and take a virtual hike.
We are in the Heart of Grand Lake Village on the sunny side of the boardwalk.
Mountain Lake Properties specializes in Second Homes and Vacation Cabins
This web site is designed to save you time and to help you plan your visit.
For additional information send e-mail to relax@MountainLake.com
We prefer that you speak to us directly by telephone or walk into
our office on main street, just past the town square and
one block from Grand Lake's public beach. Please call us:

970-627-3103 Grand County Colorado voice line (locally dial 627-3103)
866-296-1949 Toll-free nationwide
970-627-3003 Local Fax line
Send letters & documents to P.O. Box 1350, Grand Lake, Colorado 80447
Donna Ready's email address for discussing contacts is donnaready@hotmail.com
Enjoy virtual tours of every property and of Grand Lake's scenery and wildlife.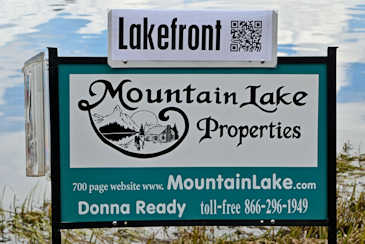 Do your want to explore on your own? Our office can give you maps showing
listings from all offices that we update every week or two. The Grand Lake real estate
market is very active. We are the western gateway to Rocky Mountain National Park.
Grand Lake is the only village with the Continental Divide trail running right through it.
The Indian Peaks Wilderness Area is close by along with National Forest trails that
one can snowmobile to directly from downtown. See our weather page for current
conditions. There are family oriented hiking trails and boat launches along Lake Granby
and Shadow Mountain Lake that are part of the Arapaho National Recreation Area.
We are 30 minutes from Winter Park & Mary Jane skiing. In the summer, these
areas are very popular for mountain biking. Higher up, there are pristine wilderness
areas that interconnect all the way from central Colorado to the Wyoming border.



Since Spring of 2011, we have increasingly been using QR "Quick Read" codes on our
signs and brochures in hopes that people will use them as "Teleportation Ports" with their
smartphones. Donna calls them "paw prints". Among other advantages, these codes
have allowed people to view videos and to enjoy our library of photographs on
computer screens which have more depth and clarity than what we can show on paper.
The High Definition videos have admittedly been a little difficult to play without doing
some buffering tricks and not everyone is hearing the full sound quality. However, we believe
that our "great-great-grand kids" will appreciate that we have done them in High Definition.
The BC cartoon above is used with courtesy from www.JohnHartStudios.com


Have you seen the large new building go up
southeast of Granby along Hwy 40? It's a new Medical Center that opened on January 1 of 2012. It will give
Grand County residents and visitors peace of mind knowing that being in Grand County in no way compromises
the medical attention they need. With their intimate one-on-one one service, your loved one's individual needs
are more likely to be recognized and remembered. Click here » for an in-depth tour.

A knowledge of rocket science, quantum mechanics, general relativity
and optimal control theory may not be necessary to answer pertinent questions concerning Colorado,
yet it can be helpful. Your Question and Answer Wizard is here to optimize your Colorado Experience!
Here is a list of the types of questions that are commonly asked for which an answer can be elusive if you do not ask an expert.

The Question and Answer Wizard is as intrigued and challenged as Colorado natives on each of the following curiosities.

HOW TO VISIT and Experience Colorful Colorado?

How may I get a great deal on a home in the mountains?
How might I build a home or cabin?
How do I select and buy vacant land for a mountain home?

These questions are answered here at www.MountainLake.com in its forest of pages.
We are working towards making it easier and more fun to get to the bottom of these vexing questions and more as in …
Where to dine in Colorado and in Grand Lake?
How may I enjoy a Dinner Cruise on Grand Lake?
What kind of boats and mother ships are best?
Ghost Tours? Homes of the Rich and Famous?
Whale watching? Diving? Bird watching?
How might I rent a boat, take a boat tour, go kayaking, rafting, sailing?
Where do I go for live entertainment in Grand County, Colorado?
How do I go and dress for a live theater event?
Do I need make a reservation or buy tickets in advance for the theatre?
How to spell it: theater or theatre? Arts Council? What is it?
Where to shop for unique authentic quality merchandise?
Where to get service ... ? Car repair? Boat, motorhome, motorcycle, RV, ATV repair.
What should I pack before visiting Colorado?
What shall I wear in the Mountains? Windbreakers and bikinis .... high altitude tanning, sunscreen and UVs ....
What will the weather be like in Grand Lake, Colorado?

How do I pick lodging in a small town like Grand Lake?
How much time should I plan for a visit to Grand Lake?
How do I meet and greet a moose or elk?
Where may I find and see elk, moose, bear?
How to feed or not to feed a marmot?
How does one meet and greet the natives?
How may I meet new people in Colorado?
How does one meet and greet a mountain, a lake, a river or the sky so near?
Where are the best camping spots for families in Colorado?
How to sail, learn to sail in Colorado?
Where may I go rafting, kayaking?
Where may I go jet skiing .. wake boarding?
Where are the best boat ramps in Colorado?
Where may I go boat camping? What is boat camping?
How does one do wake-surfing? What is wake-surfing?
Where to go fishing in Grand County, Colorado?
Where to go diving in the Great Lakes of Colorado?

What are the must see sights and sounds in the Colorado Mountains?

Where are the best waterfalls, lake views, wildlife, road trips?

How does one go snowmobiling?
How hard is it to drive a snowmobile? Is it dangerous?
Should one rent or buy a snowmobile?
How and where can one go ice-fishing in Colorado?
How to ski? How to ski in powder? How to ski in deep powder?
What is ski joring?
How may I ski with my dog? Dog skiing?
How to start a fire in a fireplace or a wood-burning stove?
How to get firewood? Where to get firewood?
How to split firewood? How to store firewood?
How to burn firewood? How to care for a fireplace?
Gas fireplace or wood fireplace? Which is better?
How to sweep a chimney? How to clean a chimney?
How to drive in a Colorado snowstorm?
How to drive in the mountains?
How to come down a mountain? How to go up?
What kind of car, what is the best car for Colorado?
What kind of tires, snow tires for Colorado snow and ice?
Pick-up Truck or SUV or Limo? Which is best?
What are the National Park regulations?
What are the Boating Regulations?
Where do I get National Forest special permits?
Can I get tree transplant permits? Christmas trees?
Ski Passes? Park Passes? Golden Eagle Pass? Colorado State Parks?
Arapaho National Recreation Area pass?
Boat and snowmobile Registrations?
Colorado Motorcycle license?

How to barbecue, how to BBQ a steak? Is Buffalo tasty?
How to skin an elk? How to prepare road kill?
How to make your own bullets and go hunting in Colorado?
How to select a beer or wine in Colorado?
Where is a microbrewery near Grand Lake or Winter Park?

Where may I ride ATVs, All-Terrain Vehicles, Off-Road Vehicles, Jeeps, 4x4 near Grand Lake and Winter Park.
Where are the best places, most scenic, most challenging for off-road adventure?
Mountain Biking? Where are pets allowed?

How can I save on gas? How can I save on energy and utility bills?
How to install solar power? How to install photovoltaic panels?
How to build an off-grid home?
How to intelligently design a home for the 21st century?
How might I avoid my neighbor's mistakes .. and do it right?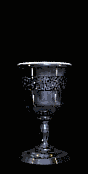 Last yet far from being the least important questions ...

How might I get a job and employment in Colorado?
Where are the job openings in Colorado?
How can I make a living in Colorado?
Can I live in my cabin and telecommute without getting fired?
How might I find a mate and raise a family in Colorado?

Many of these questions are already answered in this website.
We are going to make it a lot easier and fun to get those answers.
Stay tuned.

To go beyond Colorado living and to explore alternatives, click here for an in depth journey into the Himalayas
in search of Grand Lake's sister village in Bhutan.
Click here for a Journey into Tibet to a lake very similar to Grand Lake!


This site was placed on the World Wide Web on May 1, 1996.
Its text and structure "look & feel" are copyrighted.
Please do not save photographs without explicit permission
from Mountain Lake Properties.
Thank you for visiting. Here's a handy speed index:
... Main Menu ... Homes for Sale ... Land for Sale ... Commercial Opportunities ..
..
... Mini Yellow Pages ... more on Mountain Lake Properties ...

Click here for the E is for Elephant primer on quantum physics
insights on George Gamow and the Niels Bohr Institute in Denmark,
Zeilinger in Vienna, quantum entanglement teleportation and more.

Grand Lake is beyond Trail Ridge Road at the western entrance to Rocky Mountain National Park and it too is tucked privately near the end of a road in the wintertime. Enjoy the 90 minute drive from Denver to the alpine skiing mecca of Winter Park/ Mary Jane over dramatic year-round Berthoud Pass. The deep fresh snow is the price for living in skiing paradise. From Winter Park, it is a scenic 40 minute drive away from traffic through Fraser and Granby to Grand Lake. Before you reach Grand Lake, there are waterfront and lake view opportunities in real estate along Lake Granby with views out across the Continental Divide that put you in the middle of the action - summer, winter, fall and spring. Over one hundred miles of World Class groomed snowmobile trails begin in the National Forest lands just west of Lake Granby, the largest of our three great lakes. When you own your own home in these mountains, you can time your driving to Denver, Boulder, Colorado Springs or wherever business call when the roads are most likely to be clear and open. We have a weather station and frequently post updates on what the weather has been doing, especially after we get a fresh foot of powder snow.