»» .. to splash page »» www.MountainLake.com «« Jump to Homes ... Land ... Businesses ... Weather .. What'sNew
Lake Granby is the largest of our Great Lakes. If you come for a swim in the summer, you'll love the clean feel she leaves on your body!
Whet your appetite with the scenes below, scroll down each page and click on photos. At the bottom of this page is a short list of properties for sale near the lake.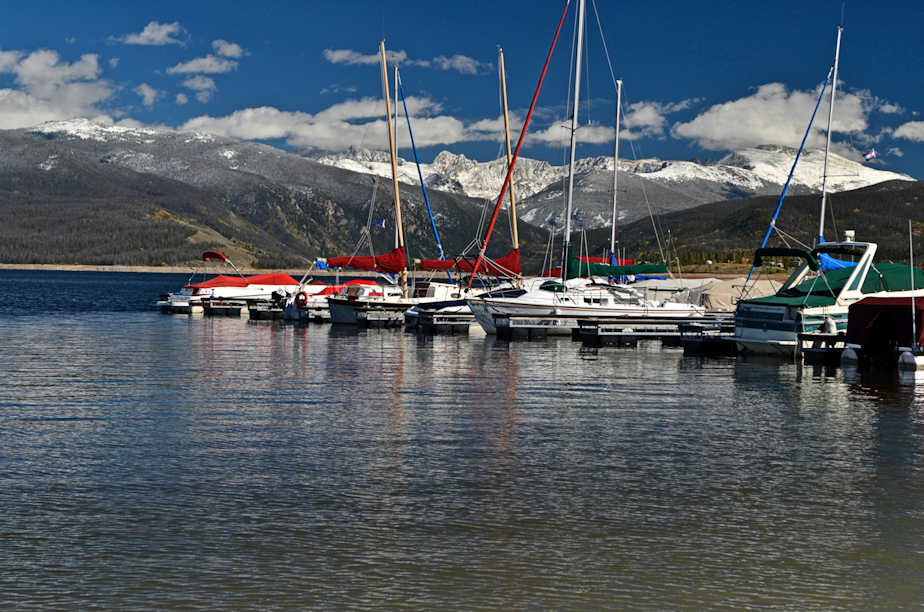 Grand Elk Marina and Beach Club along Highway 34. Scroll down to sail out to Abe Lincoln reposing along the Continental Divide.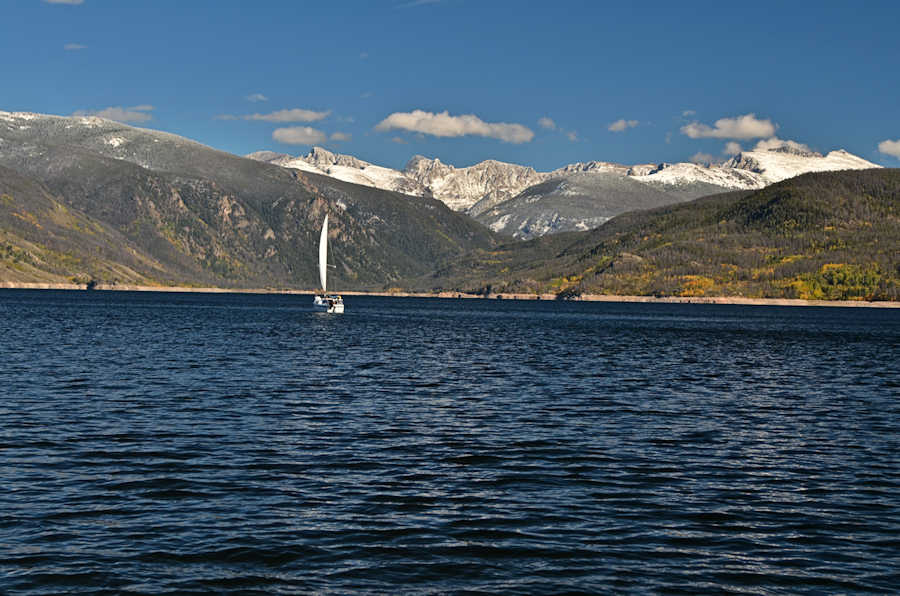 Scroll down for photos of beach action. Lake Granby extends very far to the east. You don't notice this when you drive along her western shore on Hwy. 34.
On the far side of this impressive view of The Continental Divide is Boulder County. Over The Divide to the north is Larimer County; to the south is Gilpin County.
On a relatively calm day, a crow could fly from here to Boulder's Pearl Street open mall and back. On a windy day, it is howling in Boulder and practically calm here!
Lake Granby has big and wide stretches for long and easy tacks. Here is a link to » The Lake Granby Yacht Club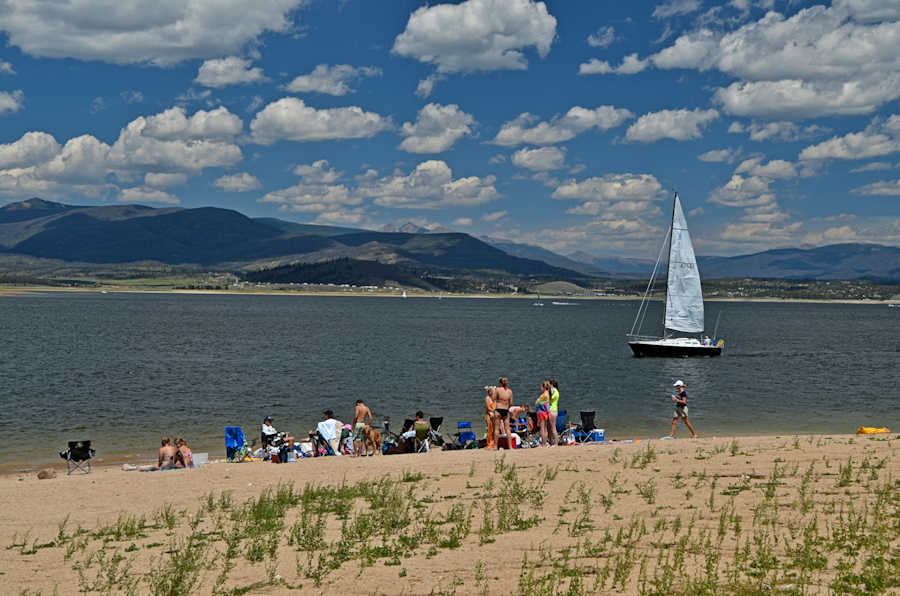 Scroll down for more beach and swimming scenes.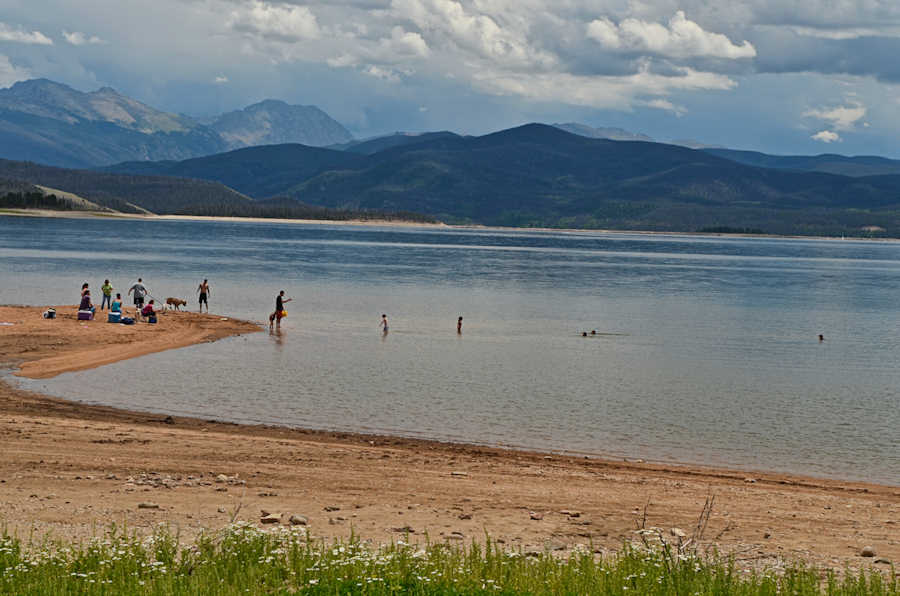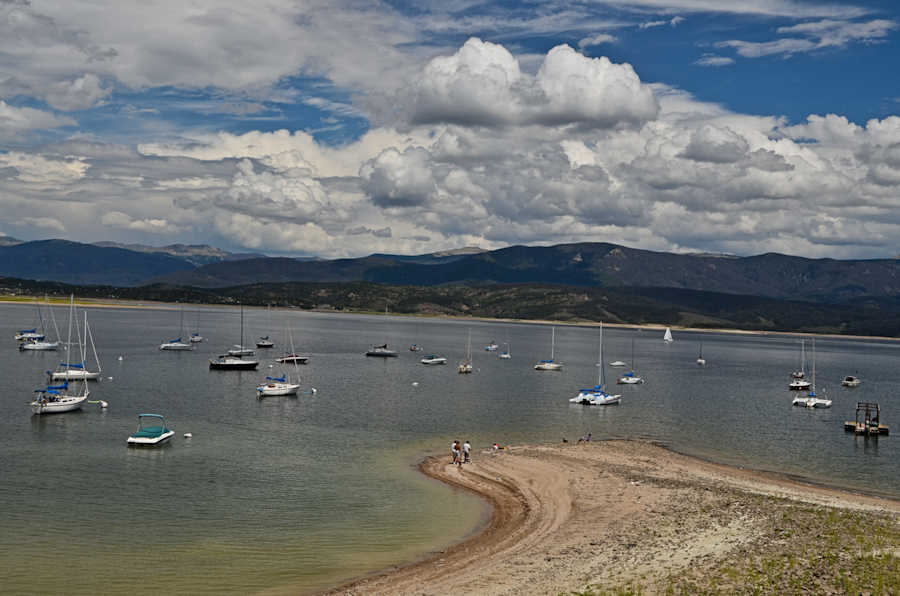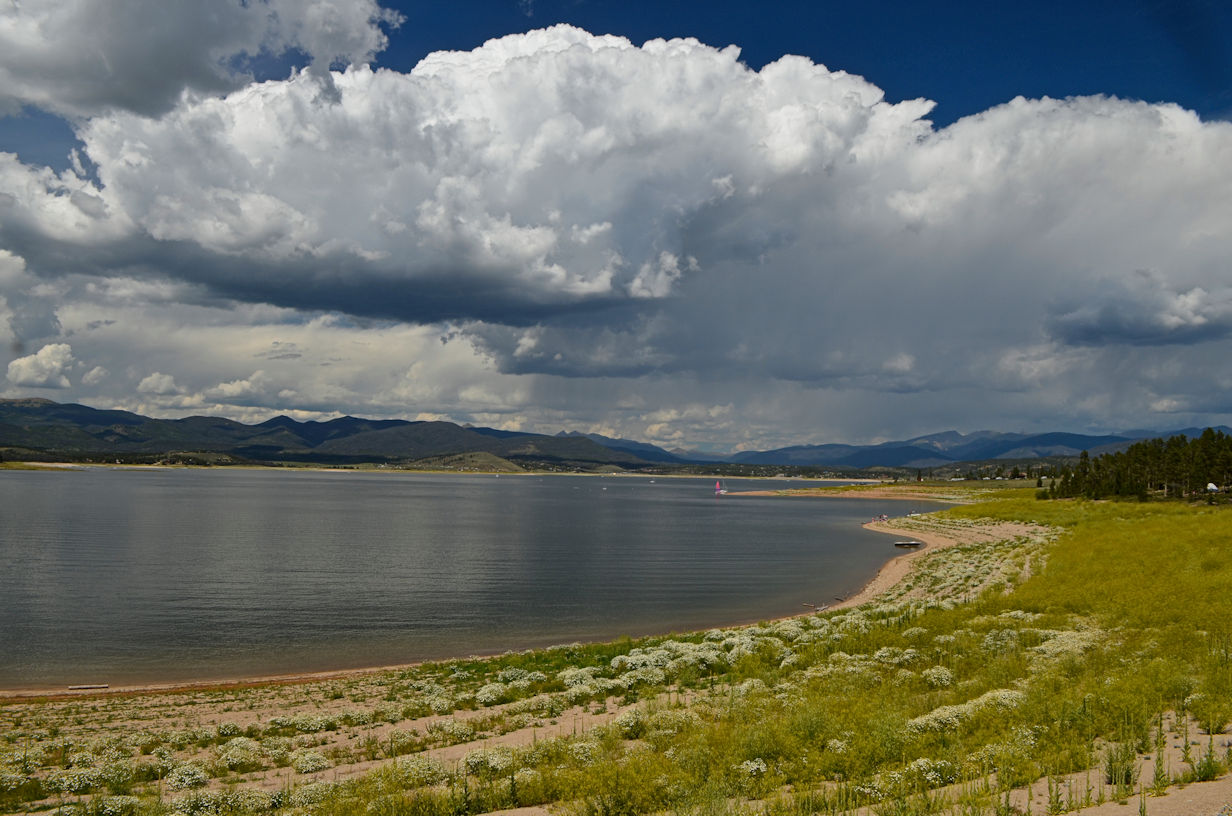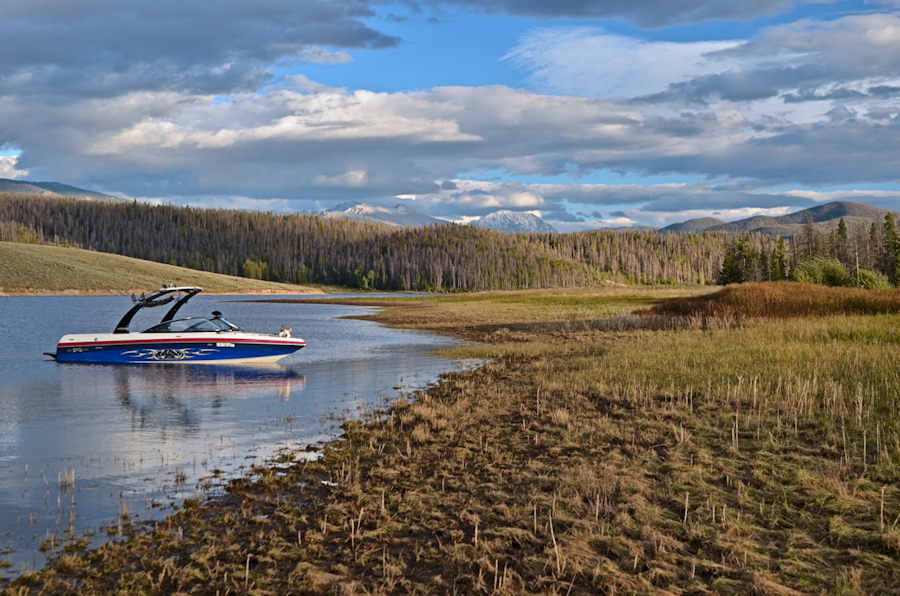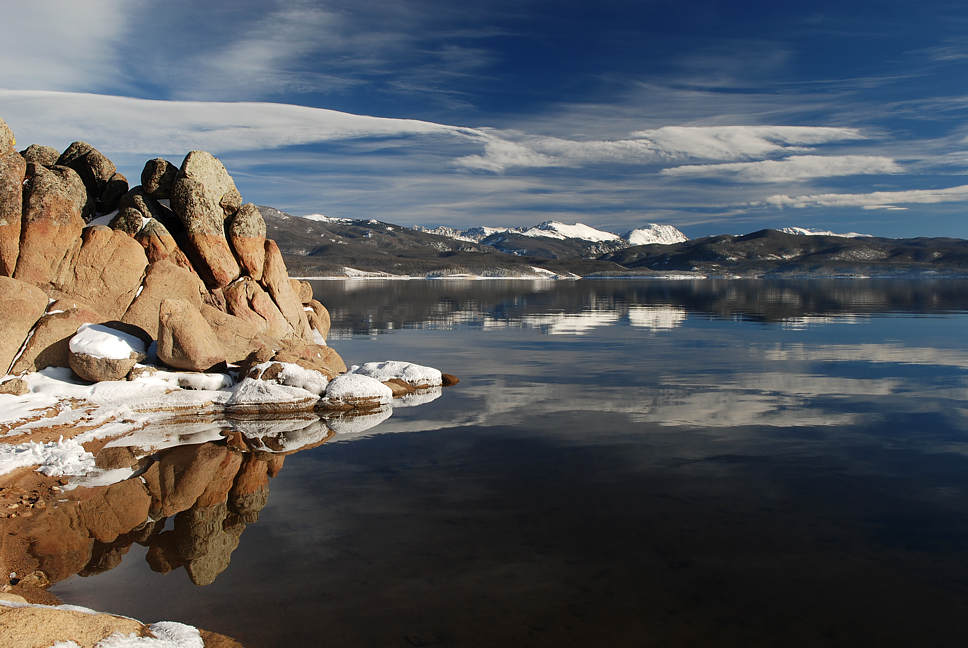 This view is from along Highway 34 between Grand Lake and Granby. Scroll down for a view taken in the 1990s when www.MountainLake.com was in its dial-up days!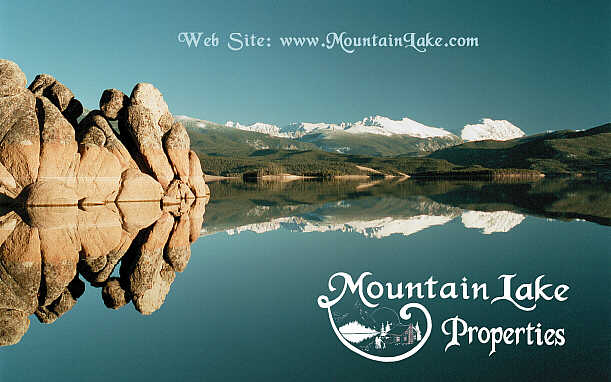 Scroll down to visit more beaches along Lake Granby. Click on a photo to jump to another group of lake images.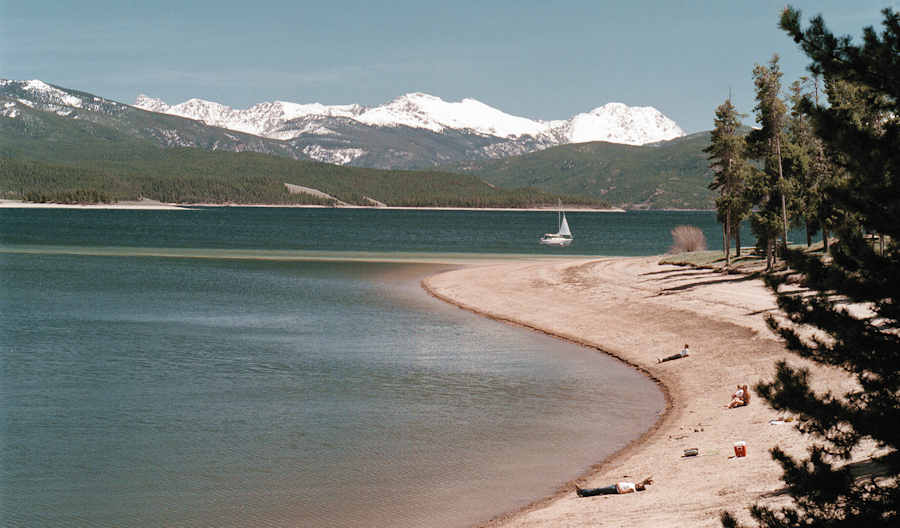 Scroll down to for 2 more beaches and much more.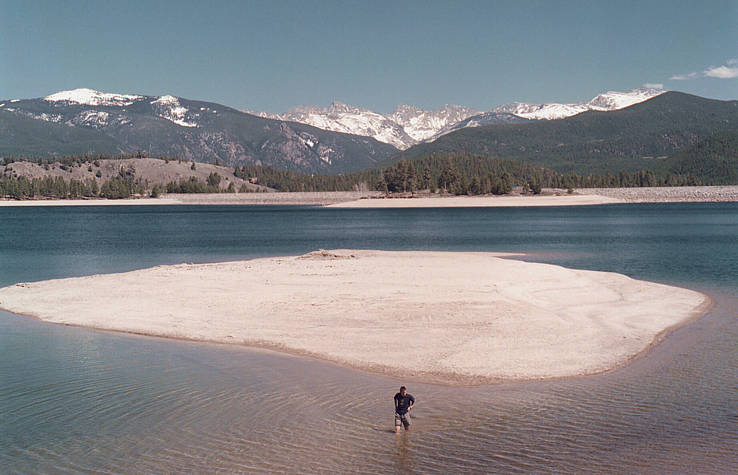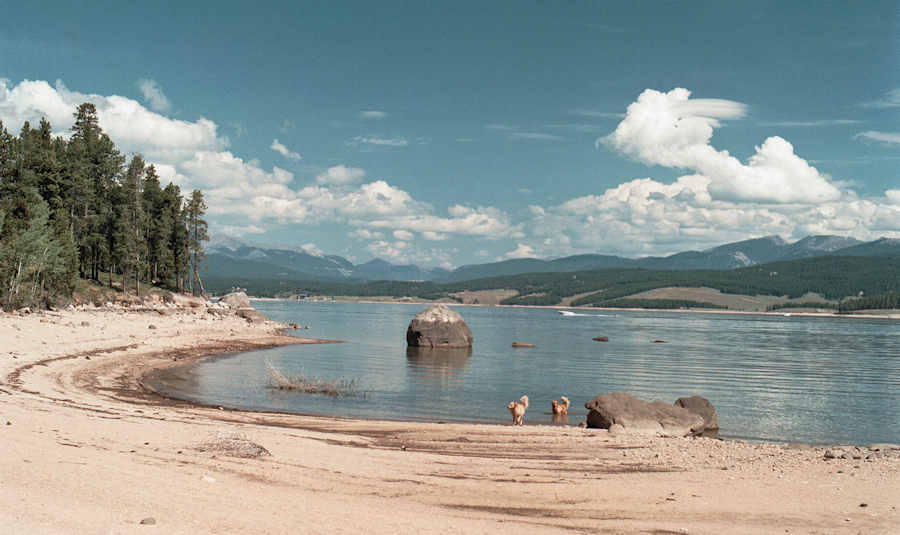 Scroll down for three more scenes along this south shore on the way to the Indian Peaks Wilderness.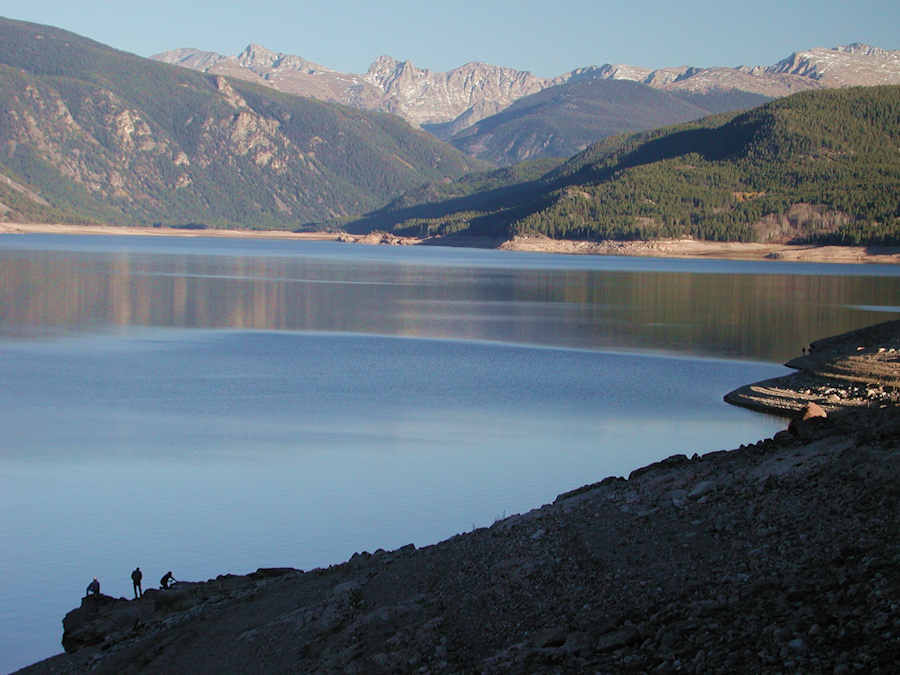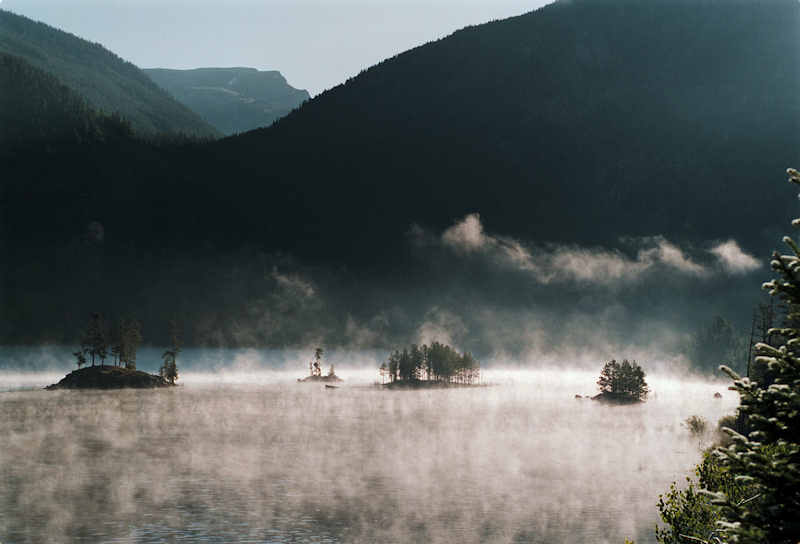 Morning mists along the eastern most reach of Lake Granby close to Monarch Lake ... Across the way is the beginning of fabulous trails
up the Roaring Fork to Lake Watanga .... Hells Canyon and Paradise Park. Click on photo for an entirely different view of Lake Granby.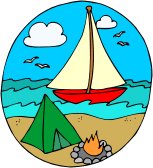 Camping along 30 miles of National Recreation Area parts of the shore is free.
For your year-round enjoyment, below are recommended homes and home sites close to Lake Granby.
This list was last updated on February 26 of 2013. Use your return button to return to here.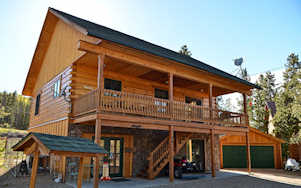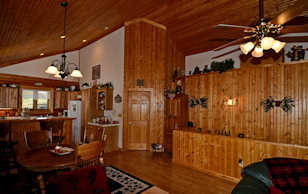 Log Home close to Lake Granby with big covered
porch. Lovingly cared for with attractive wood floors and ceilings. 3 bedrooms plus recreation room.
Drive-through Double Garage plus cute storage shed with a little covered porch. Well-designed shared
bath on main floor, one side with laundry. Third bedroom "hunting and fishing suite" has its own
double door entrance on the lake side. Short walk from two restaurants and a marina.
A National Recreation Area Boat Launch is across Rainbow Bay. $338,000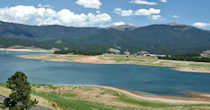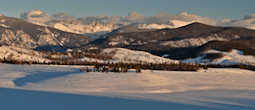 Wide open view site.
3 adjoining lots overlooking Rainbow Bay at the deep south end of Lake Granby. Mixture of sagebrush,
pine and wild crocus flowers. A driveway has been roughed in. Drill a well for water. East facing with
inspiring views of the rugged Indian Peaks. Short drive to a boat launch, great fishing and hiking.
$99,500 for all 3 lots with a combined size of almost ¾ acre.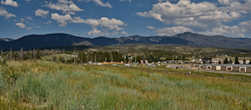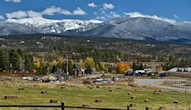 Home site across a meadow with open views deep into Rocky Mountain National Park and
along the Continental Divide to Winter Park. There is also a view of Lake Granby over the low
buildings of a nearby neat and tidy storage center. Save on building a garage and rent from nearby
all the space you need for boats, jet skis, ATV's and snowmobiles. Great location for your base
camp with easy year-round access. Lake Granby boat launches and parks are close by as is also
our primary road to National Forest Trails for four-season motorized recreation. Almost level,
easy to build on site with underground utilities. Drill a well for water. $38,500
Make an offer. Ask about financing options.


for additional virtual hikes that start from near here, enjoy the following:
... Strawberry Lake ... Gourd Lake ... Lone Eagle Peak ... Wheeler Basin ...

Click here for » more scenes from Lake Granby.

Great Lakes of the Rockies

Grand Lake

Shadow Mountain Lake

Lake Granby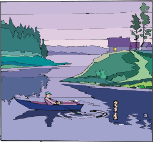 Jump to Homes ... Land ... Businesses ... Weather .. What'sNew

.. to Scenery Gallery and Virtual Hikes ..


We have our own channel now to bring Grand Lake to you.
Ready for a Road Trip? Click here for the Summer Route to Grand Lake
via Trail Ridge Road over Rocky Mountain National Park ... from Estes Park.

Save on gas and see more! Park your car and »» explore the deep back country ««
Buy a cabin in the mountains so that you'll be ready and rested when the hills and skies beckon.
Learn to work from your home, located where YOU want to be. Telecommute.



to .. Main Menu .. .. to Real Estate choices ..
Enjoy this media while you peacefully dream of visiting Grand Lake.
..
Please do not save photographs without explicit permission from Mountain Lake Properties.
© Text & Structure of this site is Copyrighted 5/1/96.