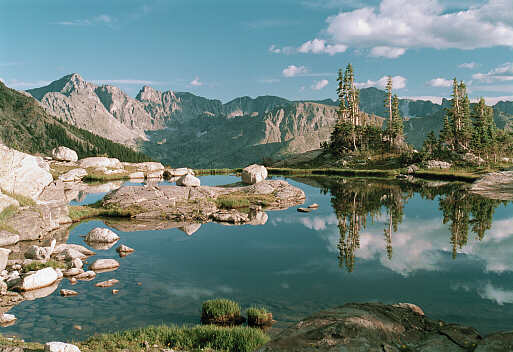 Click on photo to walk to the far edge and look back.
This charming reflecting pool is high over Gourd Lake in the Indian Peaks
Wilderness Area, over 9 miles up a series of trails. Further ahead is a
mythical landscape that draws you to Island Lake. Click on the photos
to journey into this Shangri-la and learn more about how to be here.
.. return to scenery list ..