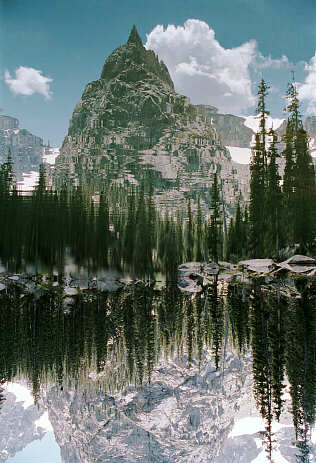 Click on photo to see cabin nearby.
Lone Eagle Peak is poised over Crater Lake and Mirror Lake shown here.
To its left and right are glaciers. To reach this spectacular formation, you
hike 7 miles up the Cascade Trail from Monarch Lake by Lake Granby.
Click here for a Winter View of Lone Eagle Peak.
.. return to scenery list ..