Main Menu for Mountain Lake Properties of Grand Lake, Colorado
Mountain Living

From under our deep blanket of snow, the earth awakens like a great bear.
Visit us along the boardwalk in Grand Lake Village for all of the latest info on anything that might be one the market.
Properties have been selling. We will be rolling out a whole new selection for spring and summer.



Links to Related Colorado web sites




Call us with questions about anything that interests you on this site: 970-627-3103
Visit us on the sunny side of the boardwalk near the east end of Grand Lake Village.
Ask for maps showing listings from all offices.
We are just a block from Grand Lake's sandy beach.
Rocky Mountain National Park beckons with wildlife, open meadows
and a vast alpine tundra that's easy to reach in the summer.
During the winter, the landscape is yours to savor away from the crowds.
Grand Lake's streets turn white and you can snowmobile to restaurants
after dashing through the powder at treeline. Three Great Lakes plus
several private ones - a special place to call Home.




A knowledge of rocket science, quantum mechanics, general relativity
and optimal control theory may not be necessary to answer pertinent questions concerning Colorado,
yet it can be helpful. Your Question and Answer Wizard is here to optimize your Colorado Experience!
Here is a list of the types of questions that are commonly asked for which an answer can be elusive if you do not ask an expert.

The Question and Answer Wizard addresses your questions on:

HOW TO VISIT and Experience Colorful Colorado?

How may I get a great deal on a home in the mountains?
How might I build a home or cabin?
How do I select and buy vacant land for a mountain home?
What is a good source for builders?
What are the rules and regulations for new construction?
Many of these questions are answered in this website, yet the info is kind of lost
in the forest of pages. We are going to make easier and more fun to get to the
bottom of these questions and also address many more questions as in …
Where to dine in Colorado and in Grand Lake?
How may I enjoy a Dinner Cruise on Grand Lake?
How might I rent a boat, take a boat tour, go kayaking, rafting?
Where do I go for entertainment in Grand County, Colorado?
How do I go and dress for a live theater event?
Do I need make a reservation or buy tickets in advance for the theatre?
How to spell it: theater or theatre?
Where to shop for unique authentic quality merchandise?
Where to get service ... ?

What should I pack before visiting Colorado?
What shall I wear in the Mountains?
What will the weather be like in Grand Lake, Colorado?

How do I pick lodging in a small town like Grand Lake?
How much time should I plan for a visit to Grand Lake?
How do I meet and greet a moose or elk?
Where may I find and see elk, moose, bear?
How to feed or not to feed a marmot?
How does one meet and greet the natives?
How may I meet new people in Colorado?
How does one meet and greet a mountain, a lake, a river or the sky so near?
Where are the best camping spots for families in Colorado?
How to sail, learn to sail in Colorado?
Where may I go rafting, kayaking?
Where may I go jet skiing .. wakeboarding?
Where are the best boat ramps in Colorado?
Where may I go boat camping? What is boat camping?
How does one do wake-surfing? What is wake-surfing?
Where to go fishing in Grand County, Colorado?
Where to go diving in the Great Lakes of Colorado?

What are the must see sights and sounds in the Colorado Mountains?

Where are the best waterfalls, lakeviews, wildlife, road trips?

How does one go snowmobiling?
How hard is it to drive a snowmobile? Is it dangerous?
Should one rent or buy a snowmobile?
How and where can one go ice-fishing in Colorado?
How to ski? How to ski in powder? How to ski in deep powder?
What is ski joring?
How may I ski with my dog? Dog skiing?
How to start a fire in a fireplace or a wood-burning stove?
How to get firewood? Where to get firewood?
How to split firewood? How to store firewood?
How to burn firewood? How to care for a fireplace?
Gas fireplace or wood fireplace? Which is better?
How to sweep a chimney? How to clean a chimney?
How to drive in a Colorado snowstorm?
How to drive in the mountains?
How to come down a mountain? How to go up?
What kind of car, what is the best car for Colorado?
What kind of tires, snow tires for Colorado snow and ice?
Pick-up Truck or SUV or Limo? Which is best?
What are the National Park regulations?
What are the Boating Regulations?
Where do I get National Forest special permits?
Can I get tree transplant permits? Christmas trees?
Ski Passes? Park Passes? Golden Eagle Pass? Colorado State Parks?
Arapaho National Recreation Area pass?
Boat and snowmoible Registrations?
Colorado Motorcycle license?

How to barbecue, how to BBQ a steak? Is Buffalo tasty?
How to skin an elk? How to prepare road kill?
How to make your own bullets and go hunting in Colorado?
How to select a beer or wine in Colorado?
Where is a microbrewery near Grand Lake or Winter Park?

Where may I ride ATVs, All-Terrain Vehicles, Off-Road Vehicles, Jeeps, 4x4 near Grand Lake and Winter Park.
Where are the best places, most scenic, most challenging for off-road adventure?
Mountain Biking? Where are pets allowed?

How can I save on gas? How can I save on energy and utility bills?
How to install solar power? How to install photovoltaic panels?
How to build an off-grid home?
How to intelligently design a home for the 21st century?
How might I avoid my neighbor's mistakes .. and do it right?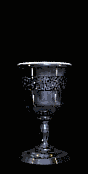 Last yet far from being the least important questions ...

How might I get a job and employment in Colorado?
Where are the job openings in Colorado?
How can I make a living in Colorado?
Can I live in my cabin and telecommute without getting fired?
How might I find a mate and raise a family in Colorado?

Many of these questions are already answered in this website.
We are going to make it a lot easier and fun to get those answers.
Stay tuned.




To go beyond Colorado living and to explore alternatives, click here for an in depth journey into the Himalayas
in search of Grand Lake's sister village in Bhutan.
Click here for a Journey into Tibet to a lake very similar to Grand Lake!



Twelve reasons to own a cabin near Grand Lake:
1) Although the Front Range can be surprisingly pleasant and comfortable
in the middle of winter, it's healthy for your soul to be in the natural
alpine splendor that defines Colorado.

2) In the summer, enjoy uncrowded water recreation minutes away from your door:
jetskiing, wakeboarding, fishing ... enjoy lunch or dinner on the water ...
everything tastes better by the water.

3) When you own a cabin, you do not have to deal with check out times or the
limitations of a day trip. Enjoy the evening twilight and alpenglow. No place
in Colorado provides better locations for evening alpenglow than the Great
Lakes near Grand Lake. The Continental Divide rises high into the sky to reflect
the last rays of the setting sun. The views across the lakes are to protected the
National Forest and National Park lands. You will be amazed by how many stars
you see at night. Entire galaxies!

4) Less wind. See snow fall vertically with each quarter-sized flake touching
down onto its neighbor's upstretched arms. In the morning, behold the air
shimmering with ice crystals against a blue sky.

5) Shop and dine at family owned stores and restaurants.
Enjoy the novelty that non-franchised shopping offers.

6) Customize your cabin with photos and memorabilia of your own family.

7) Bypass the tedious traffic jammed route on the I-70 west of Georgetown.

8) You have the opportunity to buy now while it is affordable with a range
of opportunities from very classy homes to ground level condominiums.
With the sale of the Grand Lake Lodge and the new theatre opening this June,
Grand Lake is poised to be rediscovered ...

9) Snowmobile from your door to the majestic snows at timberline, or to restaurants,
or onto the lakes for ice-fishing. It's rather special to have such choices.

10) World class alpine skiing and powder snow is 30 scenic miles away,
just far enough away to be leave the crowds behind, yet close enough
to join in with their energy, as you wish.

11) Imagine all the extra storage space you'll gain with a second home to manage your seasonal items!

12) Have a place to send your friends and relatives where they'll be too busy
exploring and meeting the wildlife to bother you with their more mundane concerns.


This 700 page site is updated twice a week. It offers the most current
information about what is available in the Grand Lake area.
We are happy to help you with each property, no matter which office has the listing.

Donna Ready has been licensed in real estate continuously since 1981,
and has been actively selling Grand County properties for the entire time!
Donna is happy to talk with you by telephone; that is the easiest way
for her to communicate with you. If you send us an e-mail, please add your
telephone number so that we can answer all of your questions person to person.
You can arrange with an agent a time convenient for you to tour the properties
which you select from this web site.
For additional information send e-mail to relax@MountainLake.com
We prefer that you speak to us directly by telephone or walk into
our office on main street, just past the the town square and
one block from Grand Lake's public beach. Please call us:

970-627-3103 Grand County Colorado voice line (locally dial 627-3103)
866-296-1949 Toll Free nationwide
970-627-3003 Local Fax line
Send letters & documents to P.O. Box 1350, Grand Lake, Colorado 80447
Donna Ready's email address for discussing contacts is readydonna@gmail.com

Click here to return to our front page.

Click here for inside and outside views of our office

.. to front splash page
Click here for a 3D map view of 3 Great Lakes! ..
Cabin living, wildlife, serene Colorado vistas, nature walks, winter wonderland. © Text & Structure of this site is Copyrighted 5/1/96.