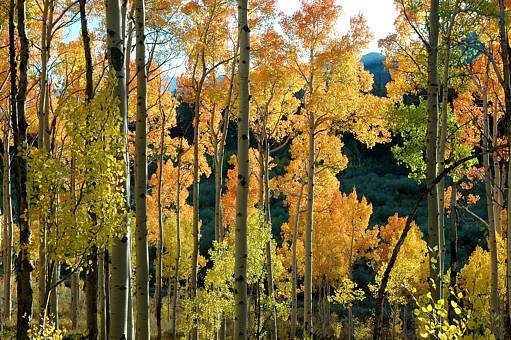 Scroll down for 5 more images and directions. Click on a photo for a
second page of aspen glory in the Trail Creek Estates area, 5 miles west
of Lake Granby. You'll also find links to homes for sale for aspen enthusiast.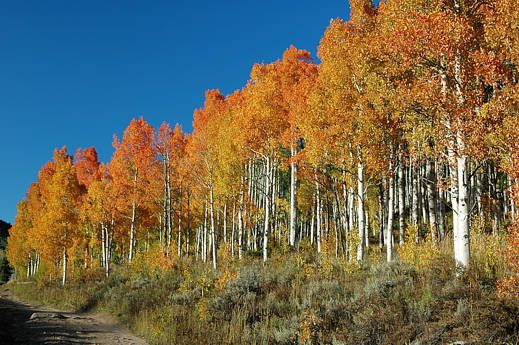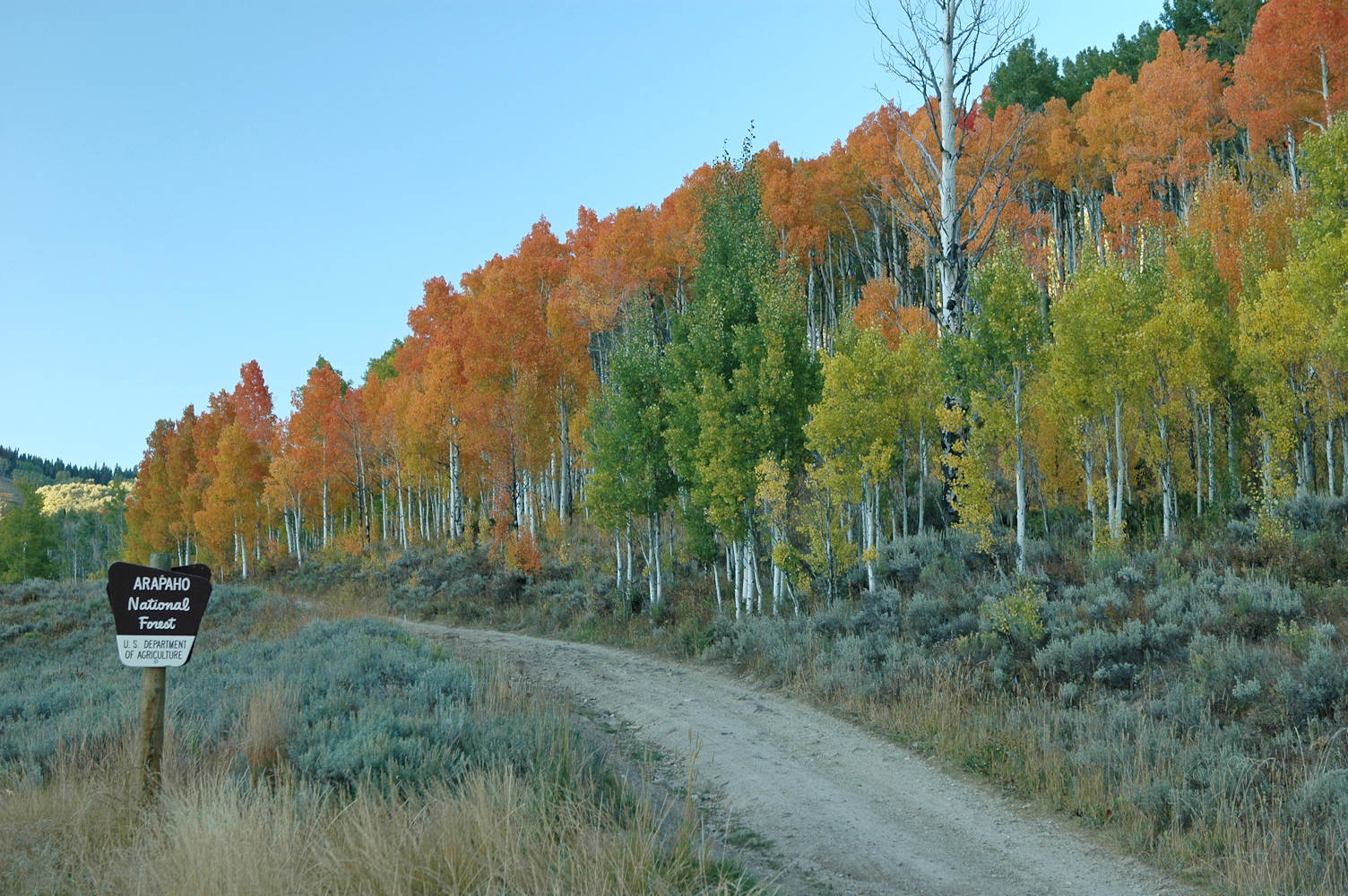 To reach the colorful grove featured here, you turn west off of Highway 34
onto County Road #41. The turn-off is near the Stillwater Campground
and boat launch area along Lake Granby. After about 5 miles you enter
the picturesque Trail Creek Valley. If you follow the lower road along the
valley floor for the last mile in a northerly direction, you'll reach the
National Forest road shown here. The beginning of the road is rough
and only passable for high ground clearance vehicles. In the winter,
one can snowmobile from here all the way to Gravel Mountain,
Blue Ridge and even to Grand Lake Village. This is a special feature
for property owners of this area. There is no parking area for the
general public. Visitors need to respect private property rights and
keep their impact to a minimum on the government property.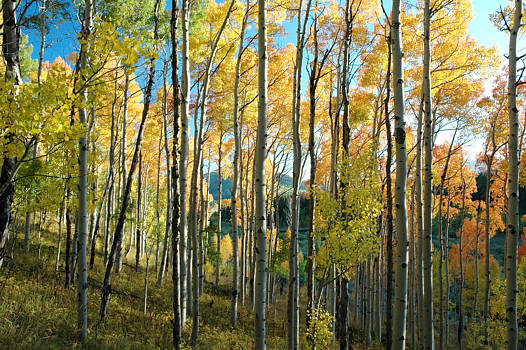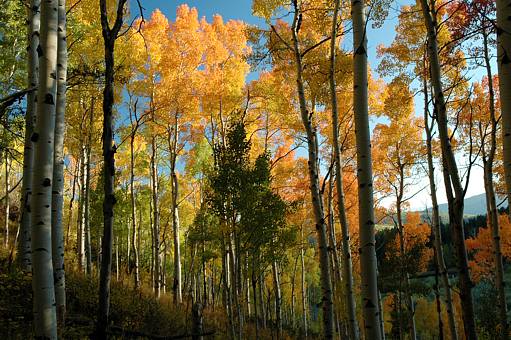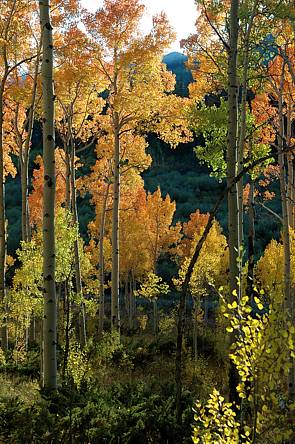 Scroll down for a Spring time view of the
Trail Creek Valley about one mile from where the road meets the National Forest access.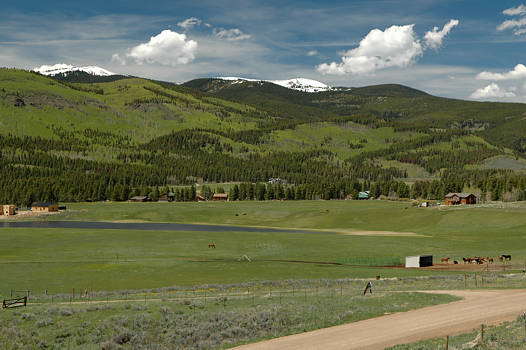 Click on photo more scenes of this valley and also for links to distinctive
properties for sale in this area.
.. return to Scenery2 page ..