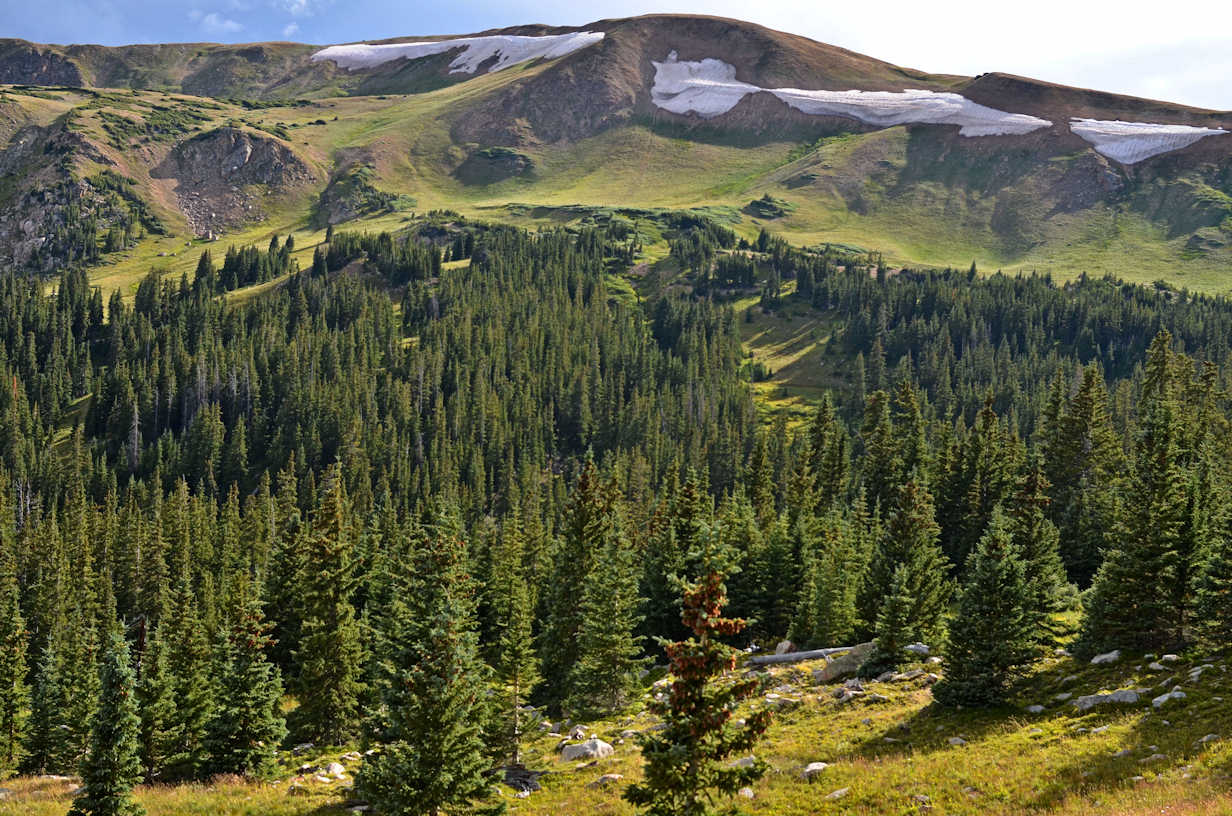 Scroll down to see the small lake on the south (far-right) side of the basin.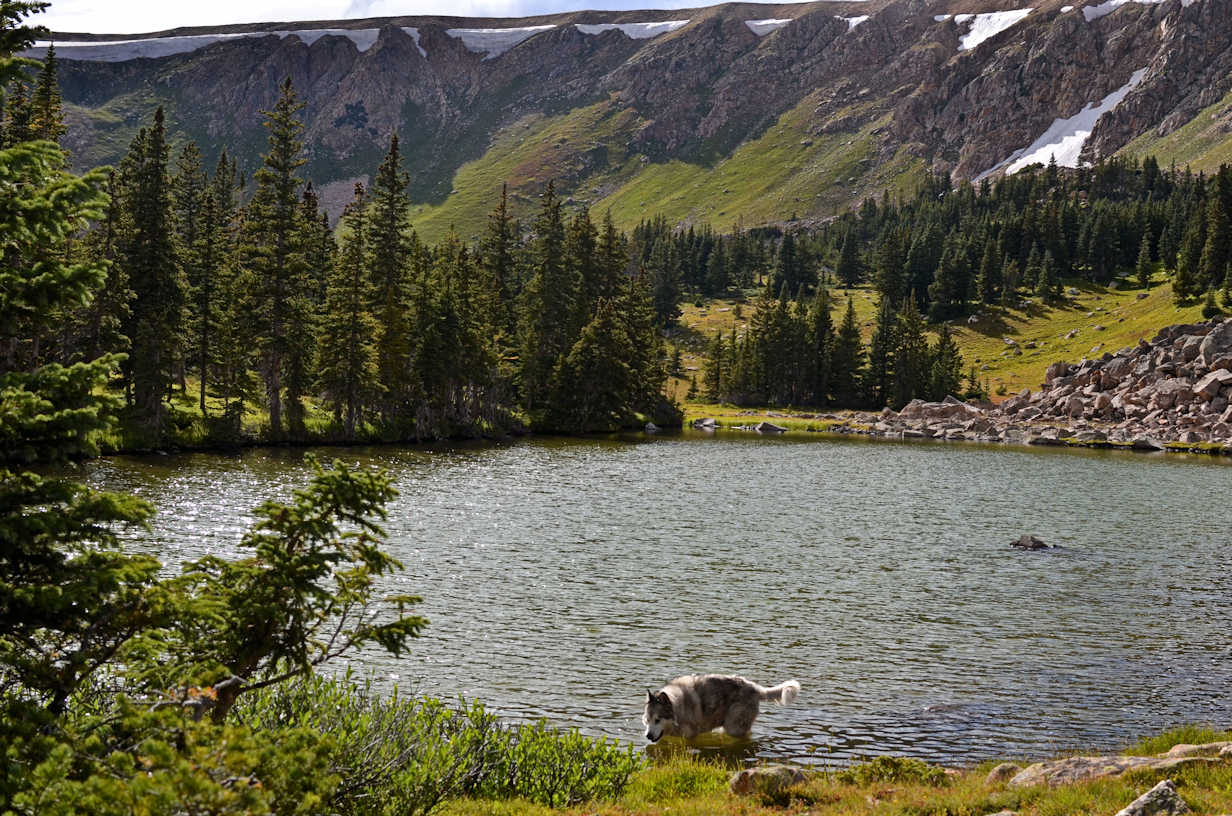 There is a vast amount of tundra upwind of the high cornice to create a dramatic snowpack that clings to the vertical walls almost all year long.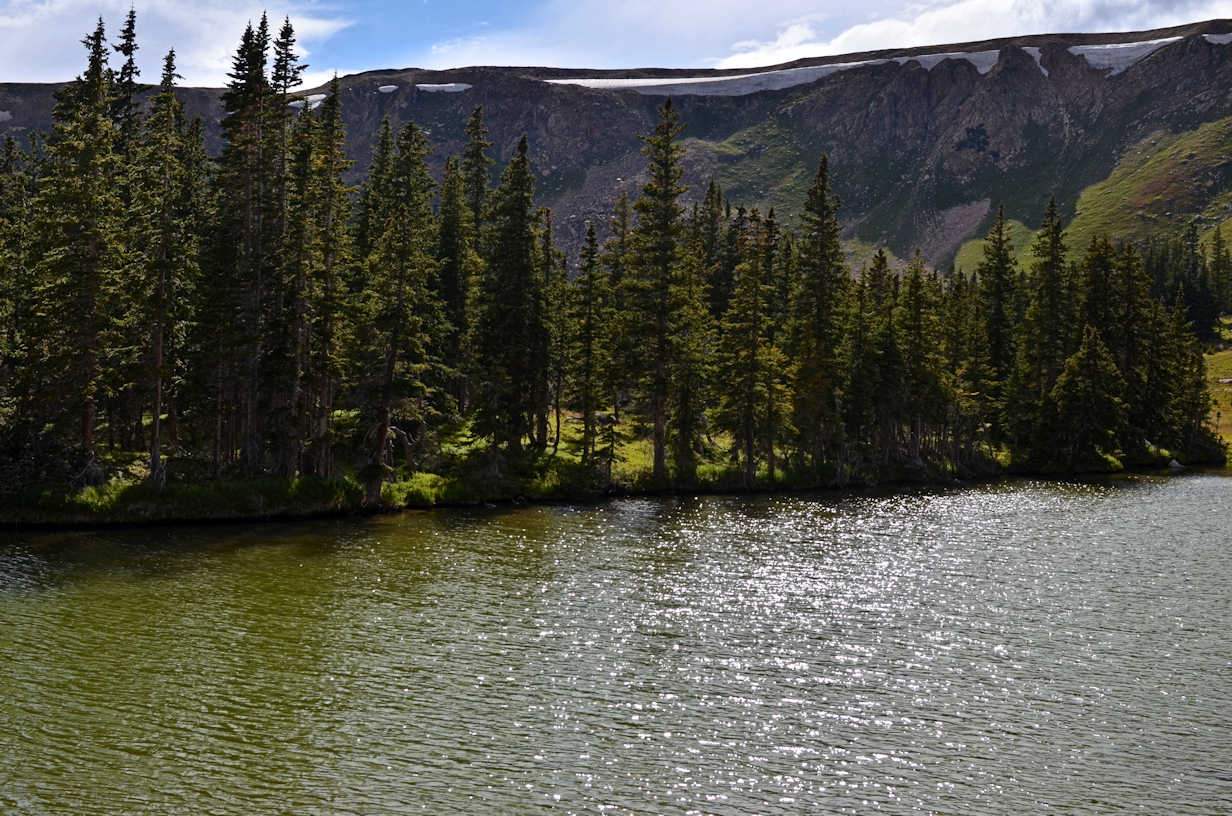 Scroll down for more views across the basin.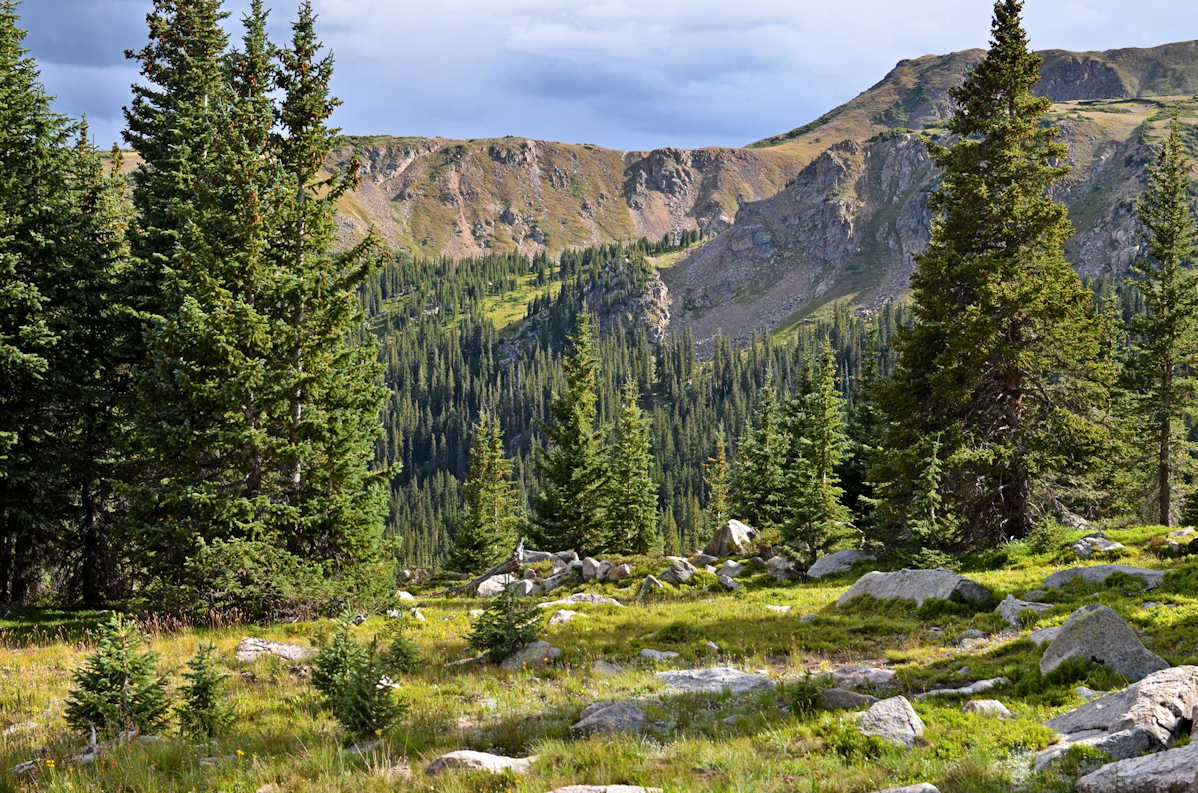 Scroll down to look down into the heart of Current Creek.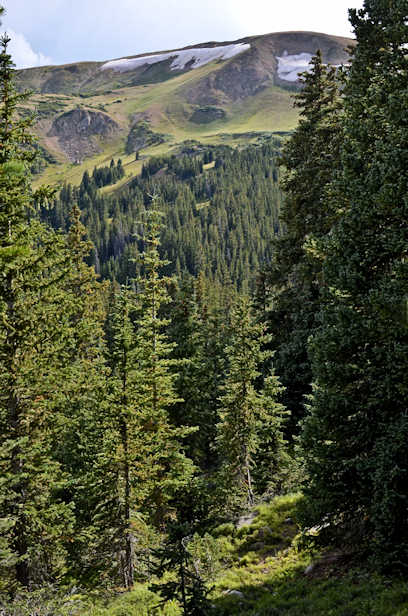 Scroll down to see the creek in the forest.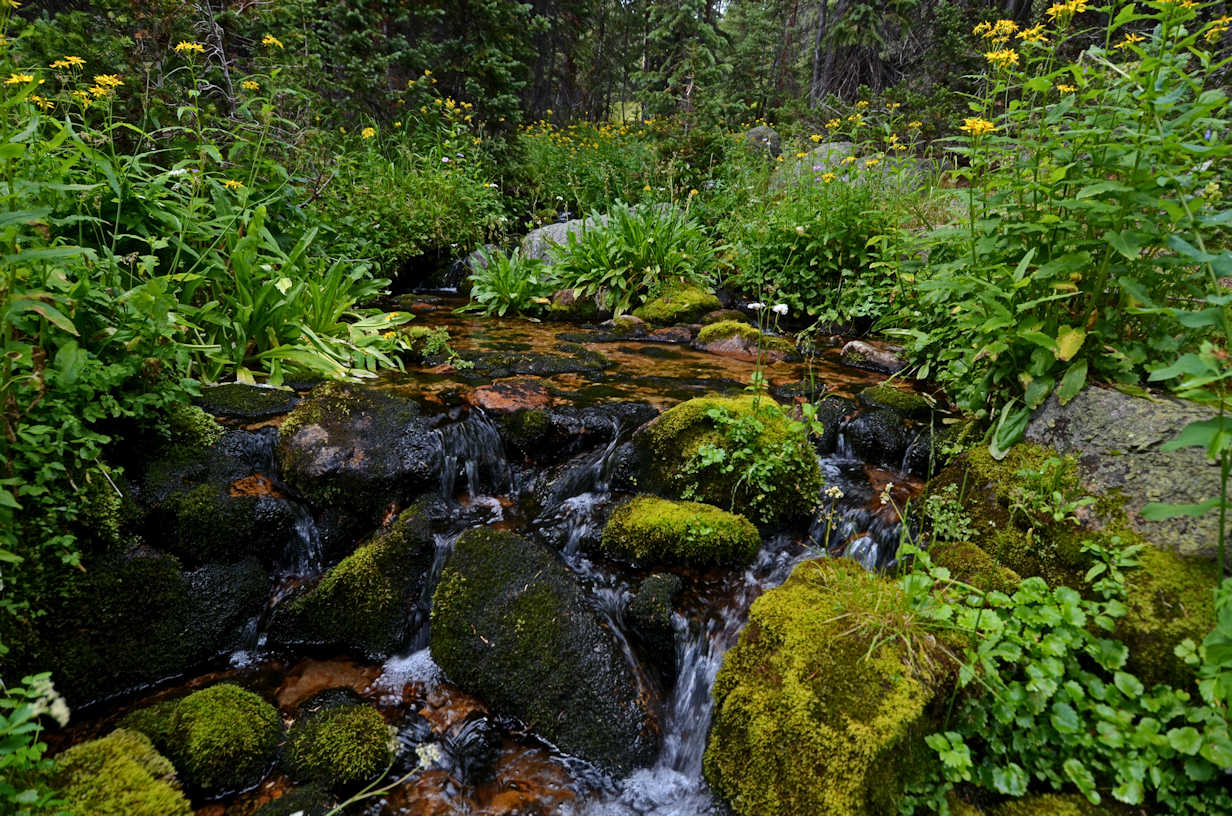 Scroll down for to see more. We have a video of this lil' nook that we will soon add to here.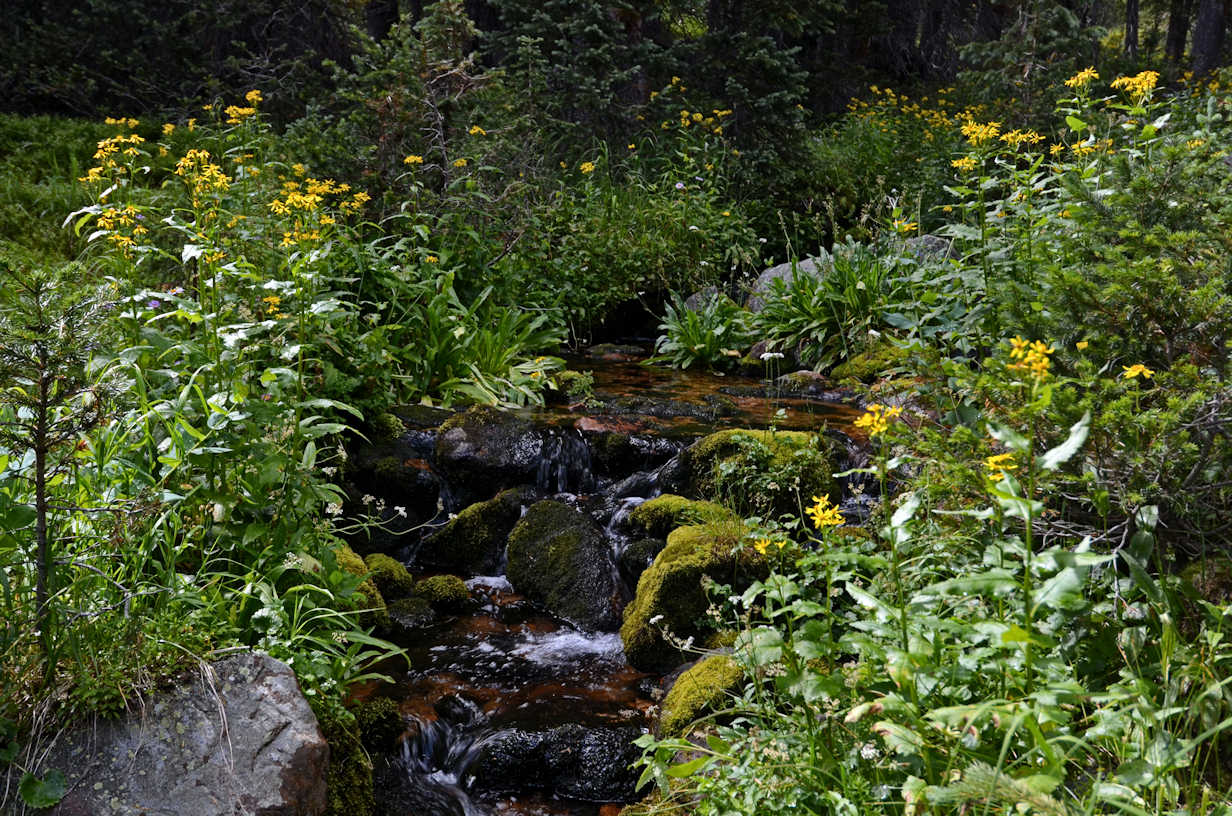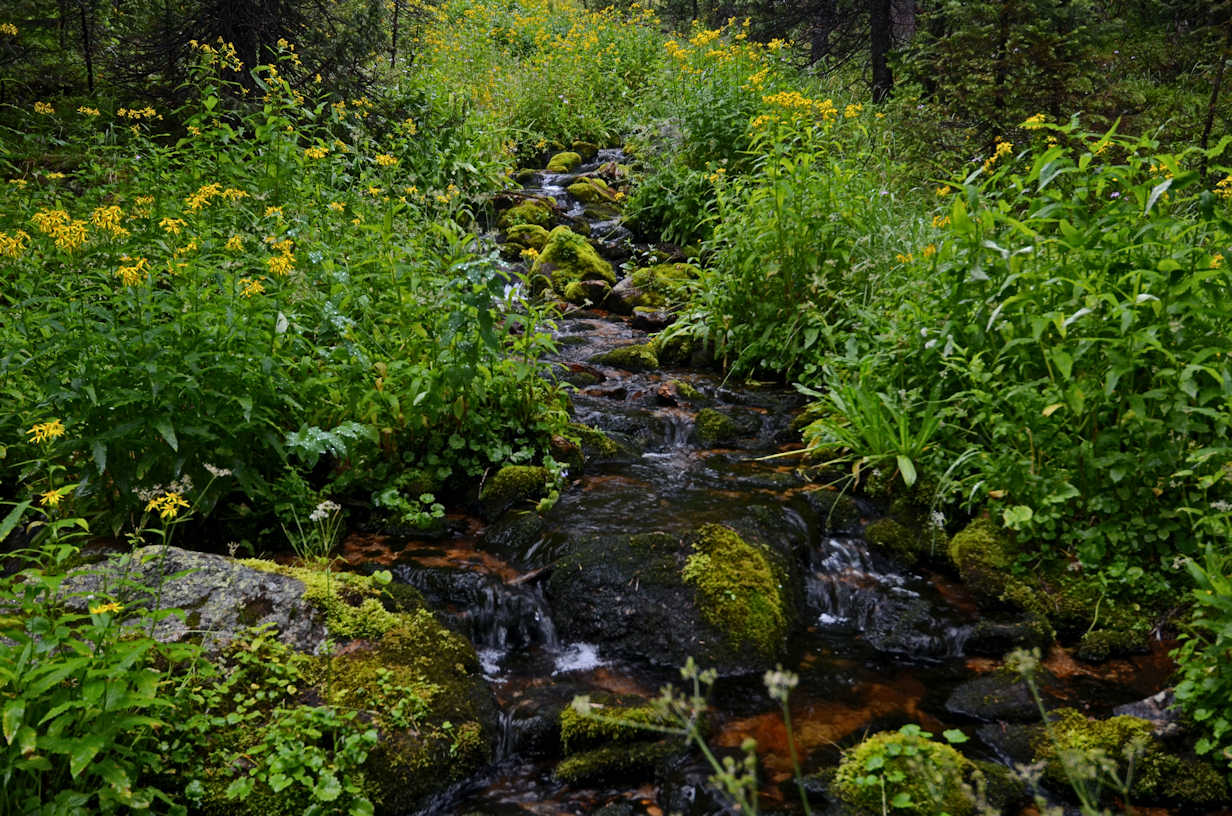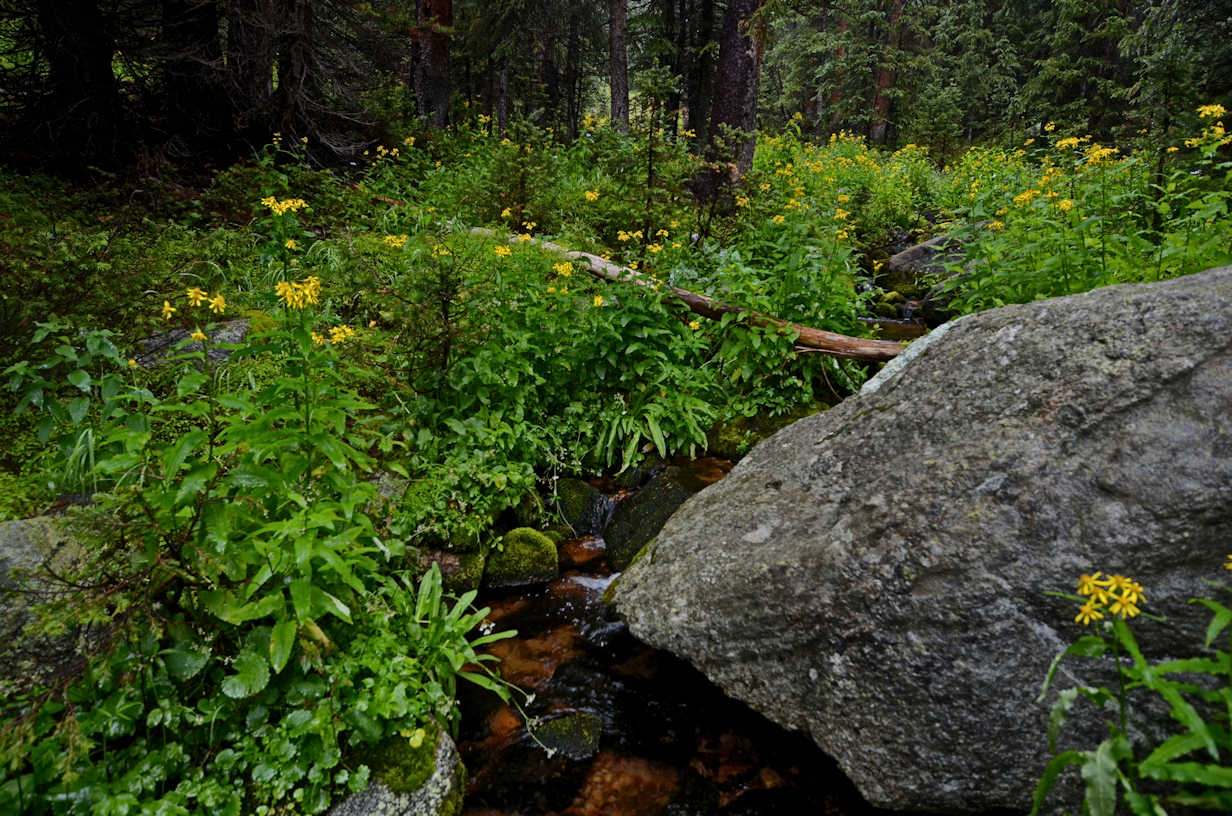 Scroll down to see the beginning of the trail up Current Creek.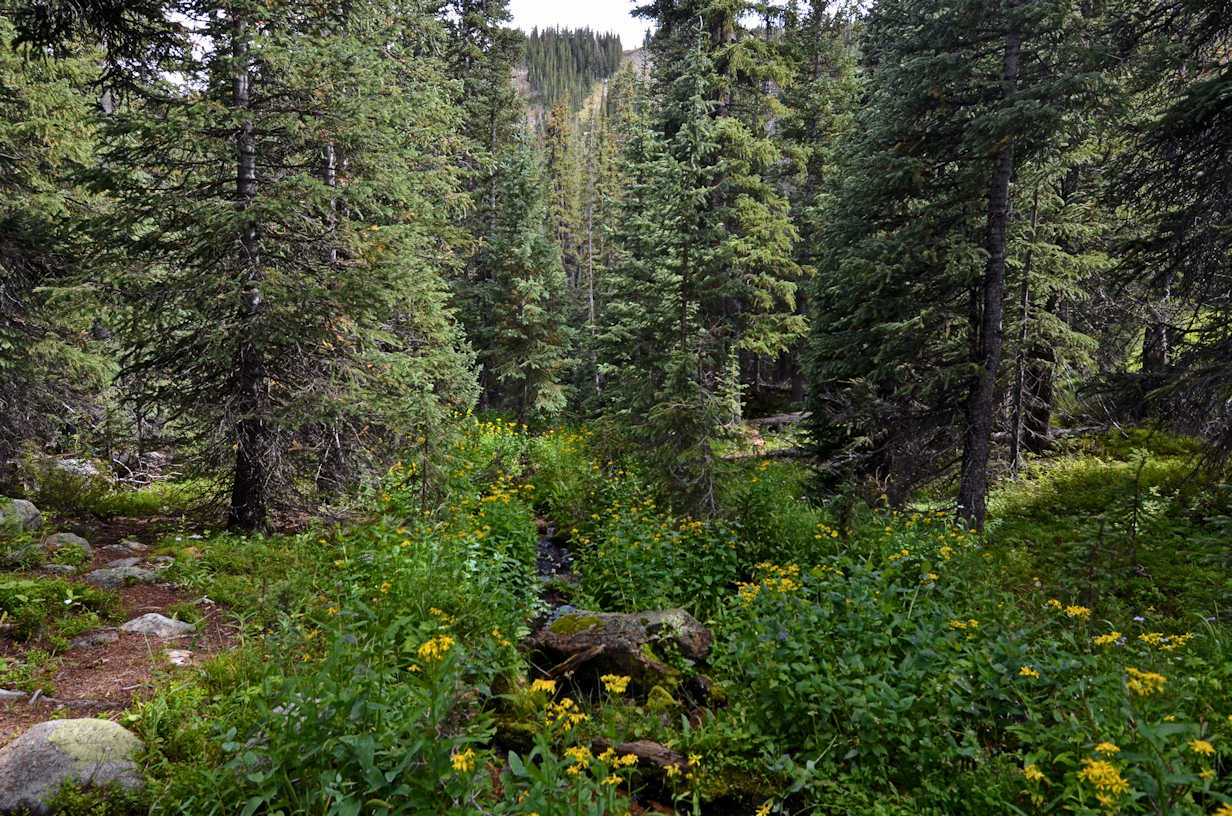 Scroll down to ascend to the first big meadow.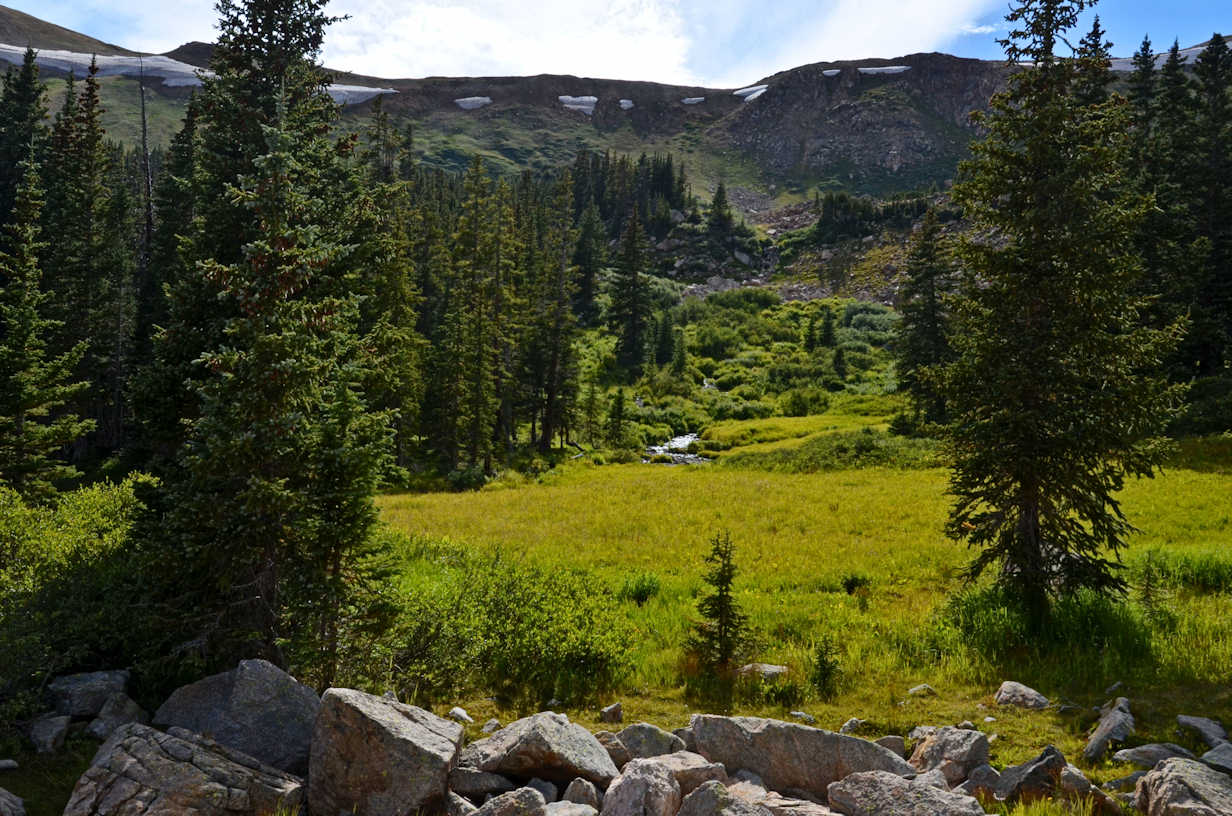 Scroll down to see weather brewing higher up.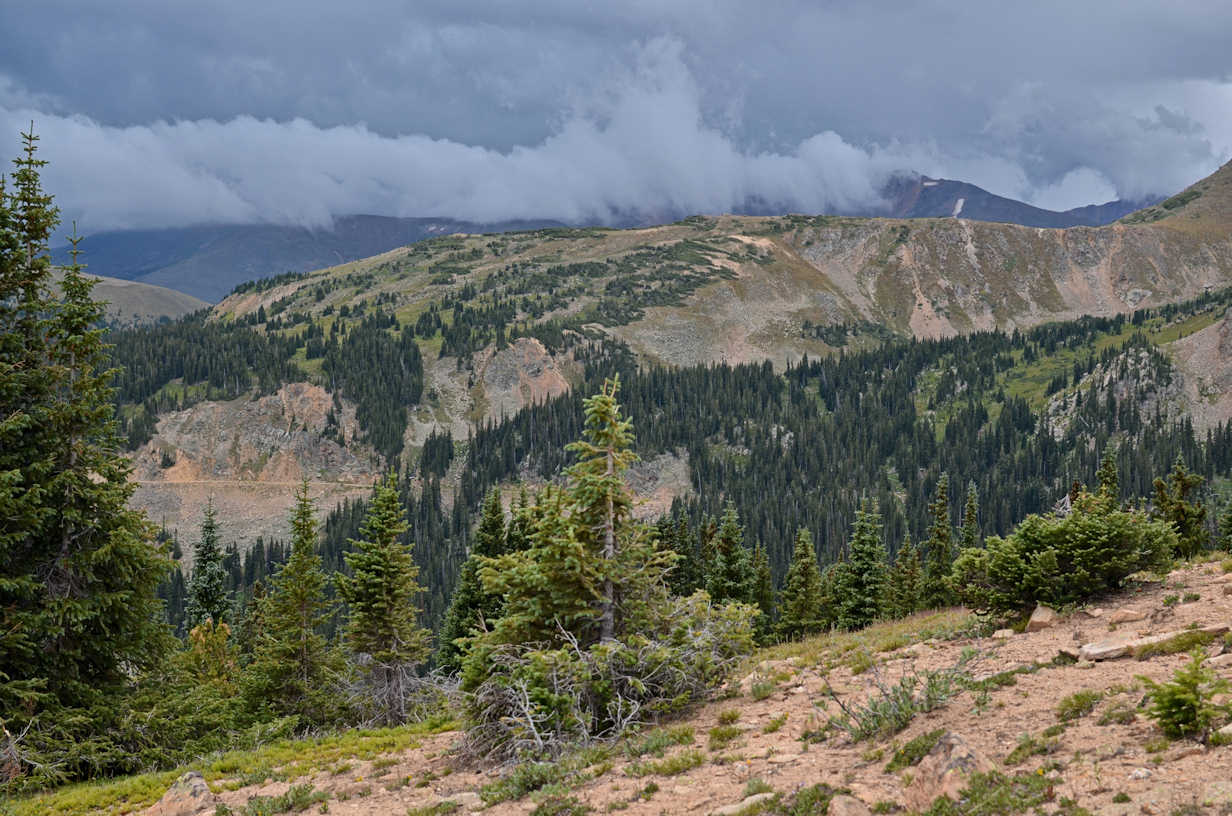 View to the south into Clear Creek County. Weather on either side of Berthoud Pass is likely to impact this area. It can receive 500 inches of snow.
Scroll down to turn around and see the view to the north into Second Creek towards the Broome Hut in the next drainage over.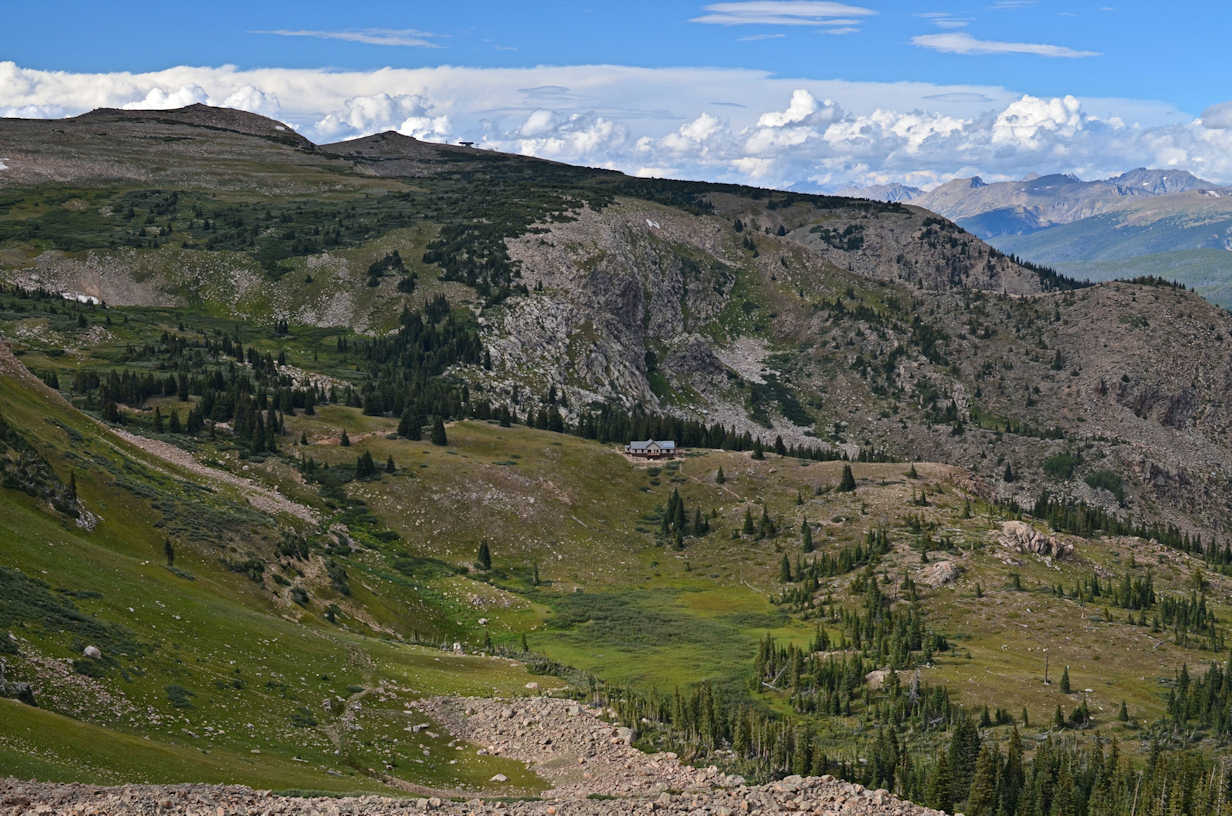 Click on photo to explore the Broome Hut shown here in the middle, well below the ski lift outlined on the high ridge.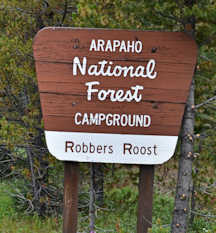 Robbers Roost: last chance for a woodsy break before reaching Winter Park.




Video plus tips for letting gravity be your friend while driving over Berthoud Pass.
Gallery of scenes along the road ...


Great Lakes of the Rockies

Grand Lake

Shadow Mountain Lake

Lake Granby

... to Scenery page and Virtual Hikes ...
»» ... to splash page »» www.MountainLake.com ««