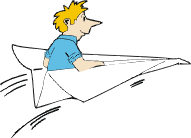 Sky Tour of Mountain Lake Property near Grand Lake, Colorado, USA
Between the unusually abundant rains of June 2009, we got a lucky break in the
weather and can now show you almost all of our properties for sale from the air.
Old-timers and newcomers will appreciate this overview of our amazing area.
Click on each category below to open up a page that showcases a particular area.
Each group starts with wide images and then shows some closeups. If you see a property
or area that particularly interests you, (perhaps you see your home), and would like a 11x17
print, note the photo number below its image and write to us at relax@MountainLake.com
We will have the print ready for you to pick up at our office in a few days with your name
on it. Many of the properties we have for sale are in these photos. Recent tree clearing
gives everything a fairly raw look. For the year 2020, we will hopefully be able to
document how the forests have recovered and the homes become hidden. Our inspections
on the ground have been very encouraging with a abundance and diversity of new trees
growing quickly. These are all high-definition photos. Scroll way down each page that
opens to be sure that you see everything. Later we will add to the abbreviated descriptions.
Never Summer Mountains: western edge of Rocky Mountain National Park
#f37 Grand View Villas, Woodpecker Hill, Elementary School
#f8 Grand Lake and town, stormy
#f9. Bowen Mountain stormy
#f67 Bowen Mountain, Sun Valley Lake, Winding River Campground
#f57 Grand Lake Lodge over Grand Lake Village, Tonahutu Ridge
Grand Lake and Grand Lake Village
#f44 Town Square, Beach, Park Avenue behind main street
#f20 Lemmon Lodge and North Inlet Stream, evening view
#f21 sunset towards Mount Ida
Shadow Mountain Lake: group one, north end
#f29, #f28, #f39 Shadow Mountain Yacht Club and Shadow Park West
#f41 closeup, Grand Lake Estates marina, Grand Camp building site, #f40 super closeup
Shadow Mountain Lake: group two, middle
#v52 islands wide, Wild Acres, Meadow View, #v53 closer in
#v43 closeup of islands, Shadow Lake Villas
#f10 evening view over the islands
#f64 wide view to Elk Mountain
#f30 wide view to the west, Blue Ridge
#f27 closeup of The Harbor and Anglers Lodge on shoreline, #f24 closeup of f27
#f34 close up of homes west of Shadow Mountain Lake, #f35 close view, #f33 close-in reflections
#f25 Lyons Homestead, Pine Beach, Wild Acres east side, 1000 acre ranch
#f26 Shadow Lake Villas, Trail Ridge Marina, Blue Bird, Isolation Peak, Highway 34 motels
Shadow Mountain Lake: group three, south end
#v38, #v40 Mountain Shadows, Wild Acres, Meadow View, 1000 acre ranch, Forest Service housing
#v32 ranch hands' historic cabin on 1000 acre ranch
#f52, #f53 delta where the Colorado River enters the lake, homes further west, Pine Beach Recreation Area
#f54, #v56 South shore of Shadow Mountain Lake, Fishing Canal, The Shores
#f63 Grand View Park, Laur, Rocky Mountain Estates, Fox Ridge, llama ranch
#f60 Meadows near dam
TWO Great Lakes together: Grand Lake and Shadow Mountain Lake
#v48 with hidden Rec District lily pond, #v33, #v42 shows more to the north,
TWO Great Lakes together: Lake Granby and Shadow Mountain Lake
#f43 Mountain Shadows, Green Ridge Campground, Stillwater Campground, boat launch
#f59 Rocky Mountain Estates along Road 4, Lofty Pines, Homes up Road 41
#f17 evening view
Lake Granby and the Continental Divide
#v35 Beacon Landing marina, Continental Divide near Winter Park
#v36 Soda Springs, Sunset Point, Little HO ranch
#v55, v51 Lake Forest, Y-Lee, Beacon Marina, Elephant Island
#f55 Byers Peak towards Winter Park
Lake Granby with the Gore Range in the distant background
#f42 wide view showing two Great Lakes ...
#f12 sunset, Grand Elk area near Granby
#f71 Mount Powell way beyond Stillwater Campground, #f58 and #f62 closeups
Lake Granby, south end, Indian Peaks Wilderness
#t15, #t13 view to Indian Peaks and the Continental Divide
#t16 #t8 National Recreation Area Boat Launch on Sunset Point
#t20 Lake Forest, Soda Springs, Y-Lee, Mountain Shadows #t19
#t14 view to Mountain Shadows
Columbine Lake, Golf Course, Winding River Valley
#f69: snowy mountains west of Columbine Lake; ATV and snowmobile trails into National Forest
#v49 view from the west over Columbine Lake into Rocky Mountain National Park
#v47 Rio Rancho, Winding River Ranch
#v31, v39 Sun Valley Lake, Kawuneeche Valley, Mount Ida
#f68: Columbine Lake, Kawuneeche Valley
#f65: golf course, water town beyond the south end of Columbine Lake, Winding River Villas
Channel between Grand Lake and Shadow Mountain Lake
#f38, #f36 Channel, Old Town Grand Lake, Point Park
Views beyond Lake Granby to SilverCreek and Legacy Park to the south
#t10 SilverCreek and Legacy Park, #t11 closeup of SilverCreek Ski Area,
#t17 closeup of Legacy Park
#t18 closeup of Bussey Hill, Little HO Ranch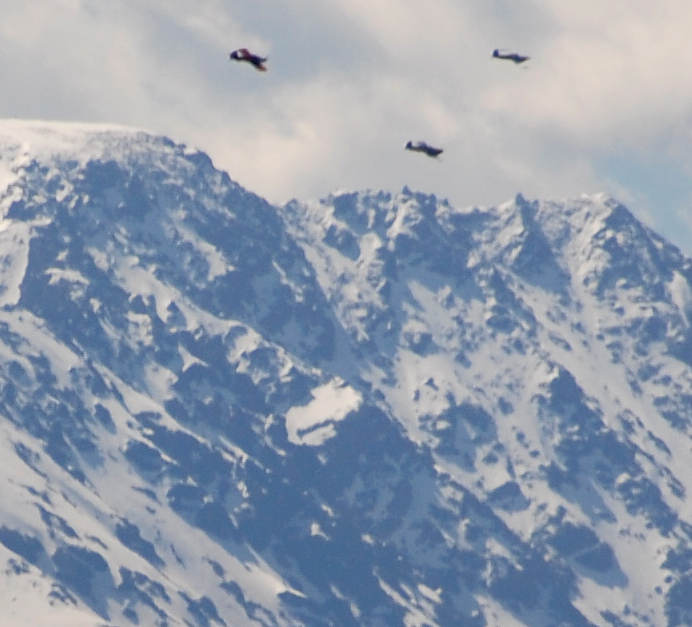 Flying aces in formation by 13,500' Arapaho Peak.
Click here to see specific Homes, Land or Commercial opportunities listed in order of price.

Click here to use our thirty special categories to narrow your search.