Grand Lake Commercial Opportunities are listed below in order of price.

Call us so that you may personally inspect what interests you the most.
Get the latest information and be informed commercial opportunities that may be available.
Call Mountain Lake Properties: 970-627-3103 or Send e-mail to readydonna@gmail.com.
We can help make Grand County your place for both home and business
Mobile home park plus 4-unit apartment
building, fully remodeled. Four oversized commercially zoned lots just 200 feet from our main street offer
steady income for now and great potential for the future with this 2/3 of an acre. You do not own
the mobile homes. Simply collect space rent from 13 of them! No competition. $595,000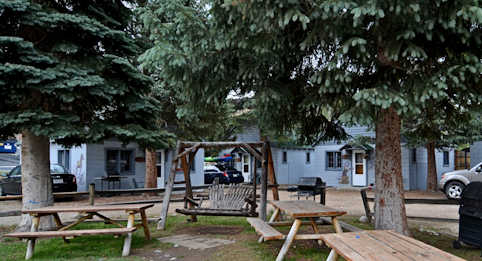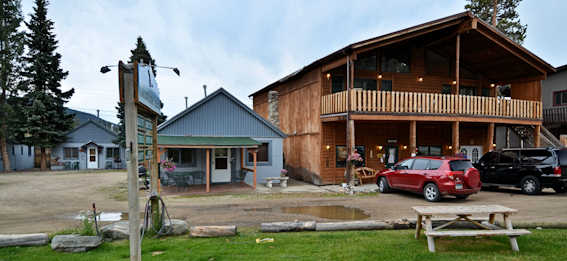 Columbine Cabins near the entrance
to Grand Lake Village and close to Rocky Mountain National Park: 8 rentals plus a large home. 7 of the cabins
have an inviting living room, a gas heater (or fireplace), a kitchenette, a ¾ bath and a private bedroom.
Property is landscaped with the cottages gathered around a circular driveway and the home set to the side.
Almost 8000 sq. ft. of living and work areas. $995,000

Busy gas station with grocery and liquor store plus gifts and bait & tackle. Five
businesses along Hwy 24 at the entrance to Grand Lake and Rocky Mountain National Park!
Many cars travel to the National Park yet only a small percentage drive into town.
Every one will go past your businesses! Ideally located since the 1950's and
open year round. Panoramic lake and mountain views. $1,500,000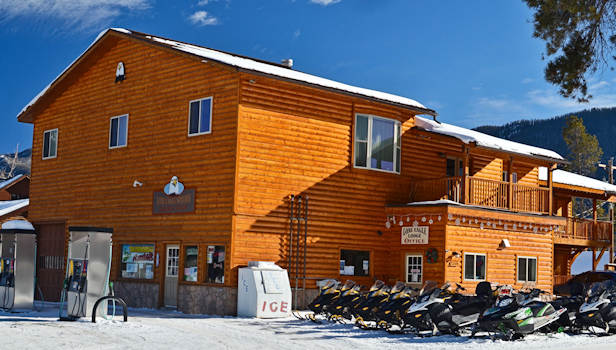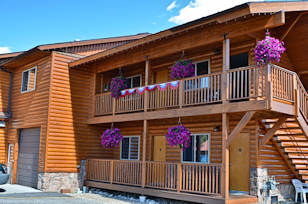 Log-sided Motel Lodge, Gas Station
with full service bay and convenience store.Three spacious apartments plus 17 nightly rental units.
Everything is meticulously upgraded and maintained with mountain living charm.
Main street location in the heart of Grand Lake Village. Most of the units are ground level with
ample parking by the door and enough covered space in front of each unit to create a private-feeling
porch that that gives one protection from the weather and keeps the building's log siding out of the elements.
Part of the exterior wall extends out & folds back in to create corner nooks inside and outside. $1,795,000


. . . .





Click here for » Keywords to Open the Right Doors in your Search

Call us and we'll make sure you have the latest information.
Mountain Lake Properties: 970-627-3103

Send e-mail to readydonna@gmail.com

Jump to .. Top .. Main Menu .. Land .. Homes ..
© Text & Structure of this site is Copyrighted 5/1/96.