Donna is awed by the "aerial photos" that Scott and Will took from Mount Patterson.
Read on to see these, taken from amazing angles, showing Columbine Lake, our three
great lakes and small water features that you may want to try to find on your own
after seeing their lovely settings.
Three thousand feet over Grand Lake, Shadow Mountain Lake and Columbine Lake,
is Mount Patterson, with just enough tundra above treeline to give one clear views
in every direction over the trees. On May 12, 2009, Will and Scott managed to follow
ridgelines and ascend the mountain. We started from the North Inlet Trailhead, at the
northern edge of Grand Lake Village (off Tunnel Road and above the Shadow Cliff Hostel)
and just past the stone bridge that crosses the powerful Tonahutu Stream. Instead
of taking the long and level trail into Summerland Park, we immediately ascended
to the north where there is no trail. Although this "route" is physically demanding,
it has the advantage of being fairly direct and it does not require any stream crossings.
Scroll down for some maps. Click here or on a map to see the photos we took in sequence.
At the end of the 8 page presentation are links to some of the property you can see.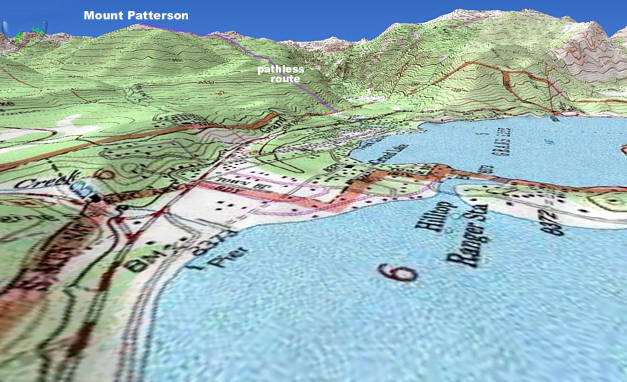 Mount Patterson is easily seen due north of Highway 34 as one drives along Shadow
Mountain Lake to Grand Lake. Scroll down for three more maps. Click on map for photos.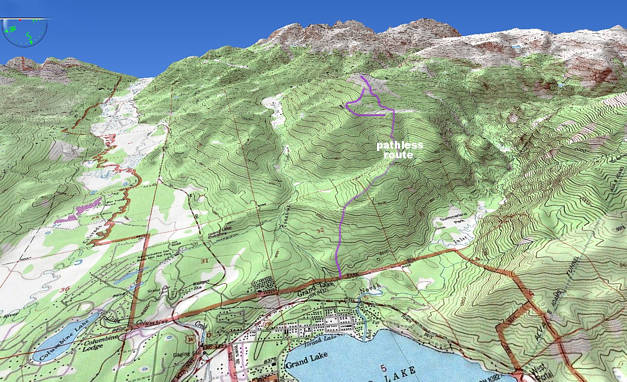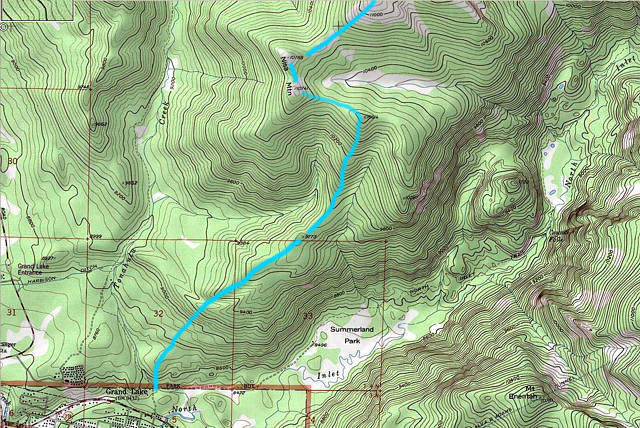 Almost all of the photos in this tour are of the uppermost part of the trek shown below.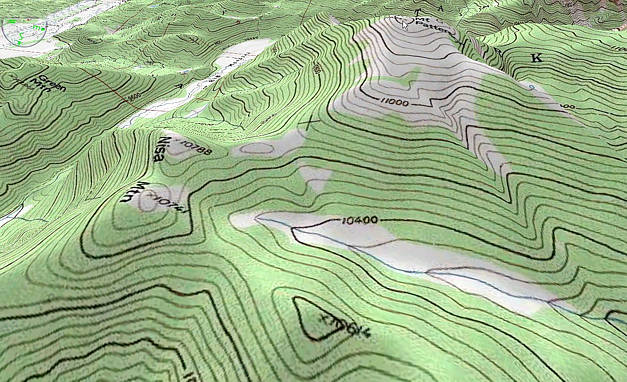 Click here or on map to see the photos we took in sequence.