»» .. to splash page »» www.MountainLake.com «« Jump to Homes ... Land ... Businesses ... Weather .. What'sNew


We have our own channel now to bring Grand Lake to you.
Scroll way down to see everything. If you see blank white spaces below your software
is not recognizing the embedded videos. The easy solution is to go directly to our
channel on YouTube. It is called 2GrandLake and has the address: www.youtube.com/2GrandLake
The 2GrandLake video screens have controls in their lower right corner to make them
full screen and also to play in HD High Definition if you have a fast Internet connection.
You may need to press pause to let the high definition videos buffer.



Elk on the Run. Saturday, November 9, 2013: Grand Country, Colorado south of Grand Lake and Rocky Mountain National Park.
200 elk in a big valley. This was overlooking a big valley during the peak of hunting season in a no hunting zone. The lively herd
vanished off to right and was not seen again! Shadow Mountain Lake and the Continental Divide are beyond the meadow.
Shadow Mountain Lake and the Continental Divide are beyond the meadow. Sunrise at the beginning is from the same day.
The brief sound is an elk bugle we recorded a previous year. The males produce this sound during the fall rut as they assemble their harems.


Places to Explore starting from Grand Lake, Colorado. The June of 2013 video above takes one beyond Teller City and to the upper reaches of Jack Creek on the Back Side of
The Never Summer Mountains. We hope it inspires you to make the journey, ideally when there is a less snow and before
the thunderstorms of August prevail. Although it takes a while to head-up Hwy 125 behind Gravel Mountain to Willow Creek Pass
and beyond to the Old Homestead Road 21 turnoff before Rand, this route allows one to take one's toys and pets! The Never Summer
store in the center of Grand Lake Village can supply you with maps and camping necessities. A short ways in on Road 21, keep to the
right and follow the beautiful Illinois River valley. It may not seem possible, however, you are indeed on the Mississippi side of the
Continental Divide. Just after you cross the National Forest line, stay on Road 740 (to the left) to get to Teller City and further up Jack Creek.
A short ways past Teller City, take the right fork and continue up Jack Creek. There are no steep inclines ahead, however, the road soon
gets rough. If you do not have low gearing, ground clearance and a tough suspension, look for a place to park and start walking or pedaling …
or start traveling by horse or ATV. With the right vehicle, you can follow Jack Creek for almost 4 miles before the "road" ends
(or you reach snow as we did in June). You'll still have over a thousand feet to ascend by foot to reach the timberline vistas shown in the video.



Springtime in the Rockies: 4 minutes of snowmelt becoming the Colorado River directly above Shadow Mountain Lake through polished and aged boulders.
For high definition detail you have to click on the little sprocket in the lower right and select 720pHD.
Apple users without flash (see a hole where the video is supposed to be; the Swiss cheese effect).
Apple users can see this video at our YouTube channel called 2GrandLake. All users have the most viewing options when at www.YouTube.com/2GrandLake


Illuminati: Often on a clear winter's morn ... the air sparkles with glitter!
It can only be seen in the direction of the sun.
It's like being in a crystal ball with sparkly beings dancing in the air.
Next to snowflakes on eyelashes, this is one of our favorite things.
It happens often in Grand Lake with blue skies and not a cloud in sight.


Christmas in Grand Lake, Colorado 2012. Opening song is "Christmas Time in the Rockies" a brand new 2012 original by
Lynnéa Godfriaux and Brad Pregeant: www.TightLikeThat.com A baker's dozen of Christmas classics and originals is on
their new Jazzin' The Holidays ... CD. Scenes within Grand Lake Village and Trinity Church in the Pines are filmed by
www.MountainLake.com Show at the end is by a home bordering The Arapaho National Forest snowmobile route
2 miles up Road 4 from Highway 34. Tune in to FM 90.7 when you are there to hear the music from the comfort of your car.



Cruising by Red & Gold Aspen around Grand Lake, Colorado. Opening scene is a special grove above Shadow Mountain Lake.
Video by Mountain Lake Properties: www.MountainLake.com. Musical accompaniment by Lynnéa Godfriaux and Brad Pregeant: www.TightLikeThat.com



Five Lakes above Grand Lake: Lone Pine Lake, Lake Verna, Spirit Lake, Fourth Lake, Fifth Lake.
Not many people see Spirit Lake and beyond. We hope you enjoy this.
Even if they can not physically be there at Fourth Lake and Fifth Lake,
it gives many people comfort knowing that all of this is hidden behind
Mount Baldy and protected in Rocky Mountain National Park.
Many thanks to Tom, Will and Pam for being terrific companions and models.
Thanks to Tod and Amanda of ATH excavating services for packing in our gear.
We traveled light; Tom was much amused to see me duck tape everything available
on my body for our second frosty night. The fish were biting; Will and Tom
caught and released several dozen small fries. Pam thanks everyone "for the trip of a lifetime!"



May 26, 2012: Adams Falls and peaceful meadow with deep running water. Filmed in Rocky Mountain National Park,
a few minutes from Grand Lake. Video emphasizes views and settings that many people miss ... along the most used
trail near Grand Lake. Make time to see more and be more! Most of the video is from May of 2012. The high water scenes
are from June of 2011. If the video looks like an empty hole on your screen, then go directly to our YouTube channel www.youtube.com/2grandlake



A Brief History of Grand Lake, Colorado. Waves, rainbows, ice crystals and boating .... captured from one location (for sale)
in one brief afternoon in April of 2012.


Off-Road by Landcruiser 4x4, Kawasaki trailbike and Ski-Doo snowmobile to verdant tundra west of Grand Lake, Colorado.
Overlook Lake Granby and the Continental Divide from a high shelf below Big and Little Gravel Mountain in The Arapaho National Forest.
Moose, wildflowers, and some crazy trails set to music using a Kurzweil 2500 synthesizer (live, one track, no layers).
Adaptions are of "You Better Watch Out" and "The Sound of Music".
Land is all in Grand Lake's big back yard, open to public use. Here are the directions for the 2-hour drive to the Trail Head from Denver.
Take I-70 west to the Hwy. 40 turnoff to Empire, Winter Park and Rocky Mountain National Park. This is well before the Eisenhower Tunner.
Take Hwy. 40 over Berthoud Pass and through to Winter Park, Fraser and the far side of Granby. There you will turn northward onto Hwy. 34
where 34 makes a T with Hwy. 40. After about 3 miles you will be ascending a hill and start cruising along side of scenic Lake Granby with
fine views of the Continental Divide and Indian Peaks Wilderness across the lake. Near the northern reach of your cruise along Lake Granby,
you'll turn westward onto County Road 4 where it makes a T with Hwy. 34. There are large storage centers (for all your off-road toys) on both
sides of the intersection. There is also a small Forest Service sign indicating that Road 4 is your route to National Forest camping and fun.
The National Forest begins just two miles up Road 4, just after its pavement ends.One mile further up Road 4 (now called Forest Service Road 123),
take the left fork. You'll see the large Idle Glenn Staging Area for unloading off-road vehicles. This is the 2-hour point from Denver.
From there, our video starts a few miles up Road 123. In the summer, a regular car can be driven several miles up to where there is
a major fork for access over Stillwater Pass or to Gravel Mountain to the left.


Wild Columbines Gone Wild

Wild Columbines as thick as grass under towering aspen.
Filmed at 3 locations in Grand County, Colorado from July 18 to July 21 in 2011.
Location #1: two and a half miles up Road 4 from Lake Granby, less than half a mile inside Arapaho National Forest.
This is where thousands head up on snowmobiles and ATVs. Slow down and smell the flowers!
Location #2: Cottonwood Pass between Hot Sulphur Springs and SilverCreek, Fraser, Granby.
Location #3: Trail Creek Estates, 5 miles west of Lake Granby up Road 41. Scroll down for a video of Trail Creek.
Theme music is Born Free. There is a short rendition of Spanish Eyes at the end.
Performed on a Kurzweil K2500, one stereo track, live at the Singing Elf Ranch ... somewhere near Grand Lake, Colorado.


Lone Eagle Lindbergh Peak

Lone Eagle Peak is in Grand County, Colorado, on the Western Slope of the Indian Peaks Wilderness.
Charles Lindbergh landed on a makeshift airstrip at 8000 feet on ranch land now flooded by Lake Granby.
Perhaps he made the journey deep into the rugged mountains, by horseback, to see for himself the towering spire
that has received his nickname Lone Eagle. Head in before dawn, and you'll comfortably get back out before nightfall ...
if the weather gods are kind. The trail starts along Monarch Lake. Allow 5 to 6 hours to get all the way in.


Journey into a Lupine Forest in full bloom in early July, near Grand Lake, Colorado. Wild Garden Symphony.





Welcome to Grand Lake message by Donna Ready.
National Forest land by Trail Creek Estates is shown below
Below is a Art Video taken a short ways into Rocky Mountain National Park from Grand Lake



Kawuneeche Valley in Rocky Mountain National Park on the Western Slope of the Continental Divide.
This is where the Colorado River starts close to Grand Lake. Visitors enjoy seeing the abundant elk and moose.
If one is lucky, one may spot a coyote (kawuneeche) or a bear. This July 2, 2011 video is an ode to the cool clear
water coming from the melting snows and gentle rain that one can see in the video.


Lake Granby Spillway Rooster Tail on June 28, 2011.
What a spectacle! The Lake will be full again this summer.
Come up and enjoy! Tune in soon for more water magic from our alpine wonderland.




Click here to tour a Log Home with 12 acres in the Rio Rancho area featured above for $995,000
Click here to tour a Rio Rancho area home for $1,575,000



Trail Ridge Road on June 7, 2011 from Grand Lake to Estes Park side of Rocky Mountain National Park.
Learn how snow is made and follow the water. High Definition: 12 minutes. Allow time to buffer.



The value and security in the properties for sale in the Grand Lake area rest in the national and local recreation district lands
that are right next door and surround the area on all four sides. Above is a video we just made of the public walking bridge
over the Colorado River in the back lands of Grand Lake Recreation District's 500 acres. One can drive most of the way
by winding around the back holes of the Golf Course. Or one can start from the Golf Course clubhouse and restaurant and
take trails through the woods without stepping onto the golf course. Mountain Bikes and pets are allowed. Motorized vehicles
are not permitted. After filming at the Colorado River, we then took some photos to show you the Golf Course.
In the winter, there is a groomed cross country ski trail on the golf course. A significant portion of the
golf course borders the private Columbine Lake area of homes.





Cool splashing water enlivens the scene for everyone who enters.
North slope of Shadow Mountain by Grand Lake. May 31, 2011.




Adams Falls will be especially dynamic in 2011 as our epic snowpack shimmers away into Grand Lake.
Snowmelt from the Continental Divide rushes into Grand Lake via two primary streams, the North Inlet
and the East Inlet (shown here). Additional videos will show the more hidden and mythical streams and
waterfalls on the steep and shaded north side of Shadow Mountain (along Grand Lake's south shore).



Click here-> to visit the home with the river side deck from which the video above was filmed.






Lucien 'n Loki .... May 19, 2011



North Inlet Stream above Grand Lake: May 13, 2011



Click here to explore the 2 acre homesite featured in the video above.






Berthoud Pass road on US Highway 40 rises to 11,307 feet. Heated bathrooms are on top! Stop and take in the mountain air and vistas. Click here for driving tips. In the summer, one can take the Great Circle Tour with stops in Denver, Boulder, Lyons, Estes Park, Grand Lake, Faser, Winter Park, Empire, Central City, Netherland and more. Epic yet short Road Trip. Soak in more by spending the night in Grand Lake. More videos coming soon. Record snowpack will make Summer of 2011 tours spectacular along the Peak to Peak highway over Rocky Mountain National Park and on into Grand Lake and along Lake Granby. Enjoy








Water .. H2O .. cool clear water ... this is what makes the blue planet ... blue.
Grand Lake, Colorado anticipates an Epic runoff for 2011.
More images and links at www.MountainLake.com
Snowpack is remarkably deep and heavy for late April.
Winter Park ski area season total is approaching 400" of snow.
Our Lakes, Rivers and Forests are loving all of this moisture.
So will you when you come up to play via Winter Park or
Rocky Mountain National Park.


Ode to water ...


Elk Bugle .... Click here for more photos of the Elk Haven.
Further down: Spring Thaw #1, #2: Early April, 2011 near Grand Lake, Colorado and Rocky Mountain National Park







Enter the MOSAIC and be Teleported


Learn2Drive and put FUN into driving at the same time!
Click here for your special How to get to Grand Lake guide!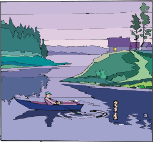 Jump to Homes ... Land ... Businesses ... Weather .. What'sNew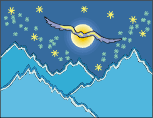 Our scenery photos first appear fresh on our Weather page. Every week it has new images.
Click here to » visit our 2000s decade scenery page.
Our 1990s scenery page has been archived. Click here to jump to its virtual hikes and wildlife.

to .. Main Menu .. .. to Real Estate choices ..
Enjoy these videos and soundtracks while you peacefully dream of visiting Grand Lake.
Bookmark this page and watch the What's New page at www.MountainLake.com

Please do not save photographs without explicit permission from Mountain Lake Properties.
© Text & Structure of this site is Copyrighted 5/1/96.