What's New!

Live over the water! Three bedroom Boathouse on Grand Lake in immaculate condition,
ready for your family to move in and enjoy. Live where earth, water and sky paint a vast picture
every hour in tune with the seasons! Amazing view of The Never Summer Mountains reflected in Grand Lake.
Summer cabin with three bedrooms, one bath and Great Room on one convenient level with a wraparound deck.
Like-new boat dock. Three enclosed bays, two for small boats, one for a larger boat.
$1,150,000 (turnkey, partly furnished as shown in the pictures)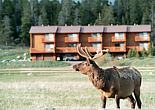 $148,000: 2 bedroom 1.5 bath lake view condominium with single garage.
Mostly furnished. End unit A-5 in Ranch Club (fifth building on your right as you enter Soda Springs).
Association fee is $215 per month.

$89,000 Two bedroom retreat on a back road near Lake Granby.
Off Road 44, almost a half acre, 4½ miles south of Grand Lake. R168761

Log Home on 2.5 acres in a pastoral setting close to National Forest. Relax on the spacious deck
as clouds sail through a Colorado blue sky. The warm wood finish and gas fireplace give everything
a pleasing glow. Master suite and guest bath on main level plus a large sleeping loft with its own half-bath.
Heated 900 sq. ft. garage can be reached through a convenient passageway for storing items.
National Forest trails begin half a mile away. 1700 sq. ft. plus garage and large deck in like-new condition.
Huge logs, just seven to make a full height wall; Swedish cope design.
$399,000

Columbine Lake area home bordering Rocky Mountain National Park.
Because of its choice location, this 2 bedroom home with double garage was one of the first built when
the area was subdivided. This shell of a home dates back to 1973. The interior is ready for a rebirth.
Create a new inside in this irreplaceable location, a mile from Grand Lake Village. Wildlife stroll
through the yard. When winter comes, you are right by the snowmobile trails. $219,000

Columbine Lake area log-sided home
with inviting mountain interior ~ new in 2007. Almost 3000 square feet with sleeping space
on each level. Great Room with fireplace, lots of glass and log timbers. Four bedrooms,
three baths. One could live in this home comfortably with everything on one level inside and out.
Partly finished lower level could be fine place for a recreation room or a man-cave "work"shop
with double doors to the great outdoors. $489,000
Charming riverfront lodge in town,
dates back to the turn of the last century. Large room along the river features a huge fireplace.
Terrific location just a block off Grand Lake's boardwalk and two blocks from the beach.
Bedrooms are on the upper level. $650,000

Cabin on a hilltop with amazing lake and mountain views wrapping around from the National Forest land rising in
the west to peeks of Grand Lake and Shadow Mountain Lake through the trees at the feet of Rocky Mountain National Park.
Fireplace in Great Room. Three bedrooms, one on main level, two upstairs with a compact half bath.
Three-fourths of an acre of land, mostly level on top with circular driveway (roughed in).
Located 1½ miles west of Grand Lake. $245,000

Charming cabin in a peaceful area
near Lake Granby and the Fishing Canal (great for walking with pets). Master suite on main floor with
guest room on each level and spacious recreation in lower walkout. Hot tub, small greenhouse
with watering system. 2000 sq. ft. plus decks. Lovingly cared for, ready for its new owner. $369,900


$59,000 : Commercially zoned building site bordering public parking,
along Park Avenue just off Grand Lake's boardwalk. 50 by 100 feet. Half block from town square,
3 blocks from Grand Lake's beach. Wraparound mountain views. Level, easy to build on with all utilities close by.





Lakefront home with Boathouse on Shadow Mountain Lake, near the channel into Grand Lake.
Beautifully finished inside and out with every setting in the home unique and inviting.The grand kitchen
opens out to the living room and its two story fireplace. Beyond is the covered deck with water lapping
along the shore and boathouse. 3 bedrooms plus recreation room and an open loft with office.
Double boathouse has lifts and walk around decking and an extended dock and bulkhead with
additional tie offs and boat buoy bumpers (room for lots of boats). Sandy Beach – water-ski from the beach!
Double garage; clean as a whistle. Log Accents. 3 Plank Hickory Oak Hardwood Flooring.
Wolf Range with grill. $1,295,000 Seller financing considered with a large down payment
Four sites adjoining
one another along Grand Lake's main street. Each is zoned commercial in Block 20
and would lend itself to retail. Each is level, fully usable and extra deep: 50 feet wide and 150 feet deep.
All need to sell and close on the same day; we will help you to coordinate with the other purchasers.
Select one or more:
$255,000 for the 4 bedroom home on Lot 3 built in the 1920's - affordable existing retail space.
$115,000 for the large garage along the alley, on Lot 4.
$89,000 for Lot 2, next to the corner site:
$115,000 for Lot 1, the corner across from the hardware, close to mini-golf.
Ask us about town requirements for a boardwalk.
This is and will be the only marina
on Shadow Mountain Lake! It serves both Shadow Mountain Lake and Grand Lake and includes over 100
boat slips plus moorings. The main building has a large service bay for working on two boats at a time.
The middle part of the building has a large customer greeting area and a long covered porch.
Food and restaurant service could possibly be developed. . . . . The northern end of the building
might be used as a small year-round family dwelling. $1,495,000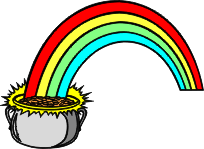 Affordable getaways at the end of the rainbow!



Try your luck or click here » for Keywords to Open the Right Doors in your Search


Click here for » the online version of our Wish Book catalog.


Click to our Weather Page for recent scenery and wildlife photos.
Mountain Living
Let every weekend be a 4-day weekend! On Thursday afternoon, you are wrapping up
four power days at the office and telling your friends that you are heading that evening
to Grand Lake, two hours away yet worlds apart. You've got your mobile devices and
are ready to work on the bigger picture. Friday morning, you wake up in your mountain
retreat and already .... you are thinking is more clear as you plan ahead and tie neat little bows
on completed tasks. Saturday dawns and you are fully attuned to your alpine environment
and tingling with life. The great outdoors beckons with its newness, immensity and wildlife.
Or maybe you'll just have it out your window or beyond your deck while you enjoy some
private time with your family ... or a neglected hobby ... or a book. Saturday afternoon or eve,
you are ready to hobnob with some of the other lucky fellows enjoying their extended weekend.
Dine at a restaurant, walk the boardwalk, do some shopping, cruise by the beach ....
remind yourself to have your boat ready (even if its just a kayak) for Sunday.
Sunday morning you do some outdoor church time. Now your head is really stuffed
with plans. You get a head start on them on Sunday eve and then sleep like a rock.
Early Monday morning, you zip back to work ready to hit the floor running.
Traffic is not an issue and everyone is amazed with how much you get done ...
and how young you look!


Try your luck or Click here » for Keywords to Open the Right Doors in your Search


Great Lakes of the Rockies

Grand Lake

Shadow Mountain Lake

Lake Granby

---
.. to MainMenu .. Homes .. Land .. Commercial .. or .. to top of this page

Enter the MOSAIC and be Teleported

© Text & Structure of this site is Copyrighted 5/1/96.