What's New!
New on the market
Log-sided home with 5 car garage
on over 4 acres close to National Forest land. Pastoral views across ranch land towards Lake Granby and
snow-capped mountains. Easy access to thousands of acres of National Forest Land just up the road! $599,000


Wooded land in Grand Lake Estates comes with boat docking privileges.
Ideally located close to two lakeside parks - one on each lake, and a peaceful walk down quiet
back roads to the shops and restaurants along the Boardwalk. $129,000

Fixer-upper cabin at The Harbor comes
with boat slip on Shadow Mountain Lake! Sellers have removed interior walls and some floors while
remediating mold they found. A swale has been created to improve drainage. Owners would like to stop
at this point and sell the property "as is" and let the new owners decide on the interior floor plan and finish. $389,000


Lakefront townhome on Shadow Mountain Lake with boat slip and splendid views across the water
of the Never Summer Mountains. Two-story wood-burning fireplace. Gourmets' kitchen.
Master suite on its own level with a dream office. Gaze over the water and see the weather
interacting with snowy peaks. Stroll out onto the docks, slip away in a boat and rock with the waves.
A National Park lakeside trail starts almost at your the door and runs the length of Shadow Mountain Lake.
The extra spacious second bedroom has a free-standing fireplace and sliding doors to a covered patio leading directly
to a green lawn before the lake. This bedroom can be divided into two or left open for flexibility.
Lovely baths on each level, one with an amazingly bright solar tube. $699,000


Boardwalk Lofts - on the current site
of the old bowling alley, right next to Rocky Mountain Repertory's Live Theater (celebrating their
50th anniversary). The present building is coming down and construction is scheduled to begin this summer.
Each will have fine finishes and a linear fireplace. Plan on occupancy in the summer of 2018.
Studio/efficiencies are $189,000. One bedrooms are priced from $229,900 and two bedrooms from $359,900.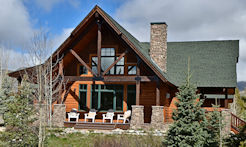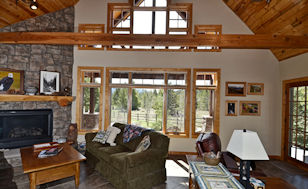 Mountain home with high pitched roof-lines
and a massive fireplace. Pleasant views along a greenbelt that parallels the fishing canal to Shadow Mountain Lake.
Impressive wood ceilings. Master bedroom suite and bedroom #2 on main level. A third bedroom and spacious bath
is by the man-cave on the lower level. The recreation room has a full wet bar, exercise area and ample space for
TV's, game tables and creative thinking. 3400 sq. ft. heated. $539,000


Brand New, with Big Views
of Grand Lake and Shadow Mountain Lake from an easy-to-walk-to, in-town location!
3 bedroom suites plus a half bath. 8 foot wide view home windows. Home faces southeast.
3400 sq.ft. plus a 600 sq.ft. garage. $699,000

At your choice, own the one bedroom condominium next door for an extra $100,000 with your full price purchase of this home:


Lakefront home with Boat House and Sun Deck on Shadow Mountain Lake.
Enjoy views from the north end of the Lake all the way to the islands at the south end.
To the east, Rocky Mountain National Park rises from the far shores of Shadow Mountain Lake.
No one can build along these protected shores or higher up. An enclosed sun porch lets one savor
the views year-round. Great Room has raised cathedral ceilings and a wood-burning fireplace
set in a huge rock wall. Lots of glass on the lake side to bring in the views. $1,400,000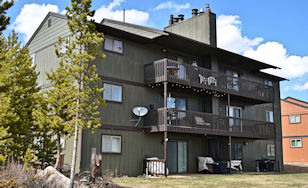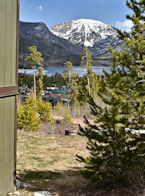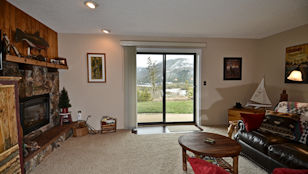 Step into the cozy interior
and one's eyes get drawn to the green shelf of lawn reaching out like an infinity pool to Grand Lake
and Shadow Mountain Lake. Mount Baldy rises up in the middle flanked by peaks in Rocky Mountain
National Park. Covered patio, attractive fireplace inside, "wood-planked" kitchen floor.
Master suite with half bath. Guest bedroom plus a full hall bath. $227,500 mostly furnished.
\

Open and spacious Great Room
next to a large covered porch. Mountain views. Four bedroom, 3 bath home with fireplace.
1880 sq. ft. plus attached garage and large covered porch. $429,000

Home with new 60' x 30' garage just now
being completed on almost an acre of land conveniently located across Hwy. 34 from Lake Granby's Rainbow bay.
The lake will charm you through the year with its many moods. One has protected views across the water to snowy
peaks in Rocky Mountain National Park and the rugged Indian Peaks. Worlds apart from Denver yet less than two hours
away with all the room you need for seasonal toys and activities. Three bedrooms, bath on each level. $395,000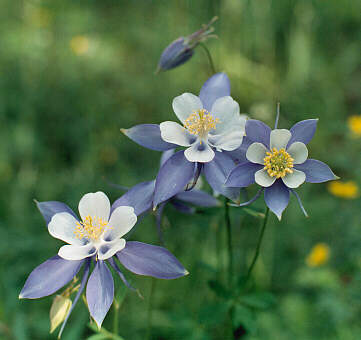 2.8 acres overlooking Trail Creek Valley. You'll love the
seasons as the valley comes alive and imbues the air with new growth from aspen, pine and columbines
gathered in the shade of trees. Clouds spawned from the surrounding peaks look close enough to touch.
To the north, National Forest lands beckon with stream banks and snowfields blooming with wild flowers.
Add your plans for a mountain getaway and you'll be on your way to making fond memories in your dream home.
A driveway has been started and a water well has been set at the top of the property. $139,000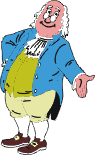 To make a great home, start with a fine piece of land.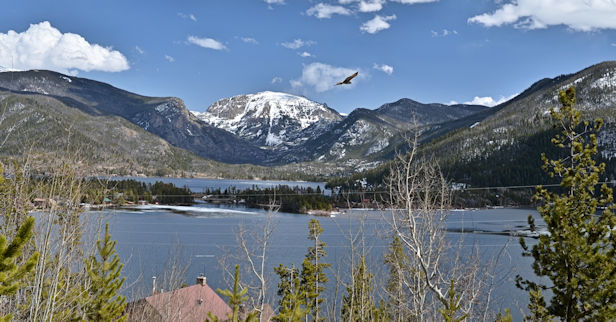 Half acre with magnificent views of Grand Lake, Shadow Mountain Lake
and Mount Baldy! Located near the entrance to Grand Lake Village with a private road shared with only
a few other property owners. Drill a well for water; community sewer is in the road.
Three 50 feet wide by 160 feet deep sites offered together for $275,000.

Thanks for visiting . . . . . more coming . . . . stay tuned.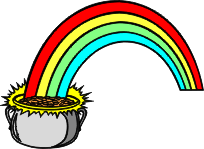 Affordable getaways at the end of the rainbow!



Try your luck or click here » for Keywords to Open the Right Doors in your Search


If you see a property you like, please confirm that it is in the list of actively available properties.
We try to remove oldie goldies, however, the closing process can take months!



Click to our Weather Page for recent scenery and wildlife photos.
Mountain Living
Let every weekend be a 4-day weekend! On Thursday afternoon, you are wrapping up
four power days at the office and telling your friends that you are heading that evening
to Grand Lake, two hours away yet worlds apart. You've got your mobile devices and
are ready to work on the bigger picture. Friday morning, you wake up in your mountain
retreat and already .... you are thinking is more clear as you plan ahead and tie neat little bows
on completed tasks. Saturday dawns and you are fully attuned to your alpine environment
and tingling with life. The great outdoors beckons with its newness, immensity and wildlife.
Or maybe you'll just have it out your window or beyond your deck while you enjoy some
private time with your family ... or a neglected hobby ... or a book. Saturday afternoon or eve,
you are ready to hobnob with some of the other lucky fellows enjoying their extended weekend.
Dine at a restaurant, walk the boardwalk, do some shopping, cruise by the beach ....
remind yourself to have your boat ready (even if its just a kayak) for Sunday.
Sunday morning you do some outdoor church time. Now your head is really stuffed
with plans. You get a head start on them on Sunday eve and then sleep like a rock.
Early Monday morning, you zip back to work ready to hit the floor running.
Traffic is not an issue and everyone is amazed with how much you get done ...
and how young you look!


Try your luck or Click here » for Keywords to Open the Right Doors in your Search


Great Lakes of the Rockies

Grand Lake

Shadow Mountain Lake

Lake Granby

---
.. to MainMenu .. Homes .. Land .. Commercial .. or .. to top of this page

Enter the MOSAIC and be Teleported

© Text & Structure of this site is Copyrighted 5/1/96.