»» .. to splash page »» www.MountainLake.com «« Jump to Homes ... Land ... Businesses ... YouTube .. What'sNew


For Archives: click here to look back to year 2017 sales ..... look back to year 2016 sales .... » look back to year 2015 sales ....
... » year 2014 sales .... » year 2013 sales .... » year 2012 sales. Use your back button to return to here.
Year 2018 activity .... sales pending or completed

Every week, there is a handful of properties being negotiated. Directly below are properties that have a sale pending
(ordered by asking price). Farther down this page are the completed sales for 2017.

Homes or Condominiums Under Contract (sale pending):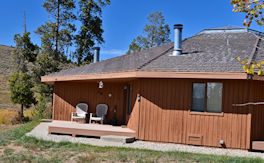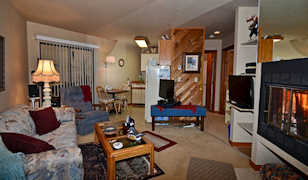 One bedroom condominium
with views of Lake Granby from its deck, living room and bedroom. Wood-burning fireplace.
Interior atrium shared with 5 other units has a glass domed ceiling. Ownership includes access
to the nearby athletic club. $75,000

$199,000 for rustic "3 bedroom" cabin 6 miles SW of Grand Lake
and a mile from the largest of our lakes. A great base camp for year round fun!
Snowmobile up Road 4 onto 100 miles of groomed snowmobile trails!

Ground-level, Shadow Park West
condominium overlooking Grand Lake, its village and mountains. Wood-burning fireplace.
Two bedrooms, 1½ baths, all on one convenient level. $205,000 furnished
Honeymoon Cottage overlooking
Columbine Lake with Mount Baldy centered in your view. As winter gives way to summer,
the lake below changes from looking like a big white meadow to a blue fishing hole beckoning
you to slip out onto its quiet waters in a kayak or canoe. Great Room with new kitchen.
Lower level has a cozy bedroom, bath with shower and a laundry area.
Lots of storage space under the deck. Steps outside lead to a fire-pit. $279,000
In a grove of aspen near Lake Granby,
this older home does have personality! Wood-burning fireplace in cozy living room. Master suite on main level.
Upstairs: charming miniature play loft, music room/office and guest bedroom with bath.
Deep garage with entrances from front road or back road. $285,000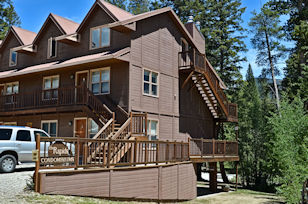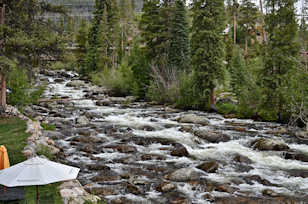 Riverfront Location! Affordable 3 bedroom,
3 bath condominium on the North Inlet stream, just 2 blocks from beach, shopping & restaurants.
Snowmobile directly onto the trails in the winter.Leave your windows open all summer long.
Terrific floor plan if you entertain company or choose to rent. River side features wood-burning fireplace
and Murphy bed with two bedrooms and a jack 'n jill bath on the upper level. When you have guests,
or for separate rental income, included in the price is a private suite on the west side. $299,000 furnished!

Columbine Lake area amenities
come with this neat and clean home with an expansive Great Room and hardwood floors.
Two bedrooms plus full bath with laundry. Over 900 sq. ft. plus covered deck entrance
and heated double garage with storage above. Home is a short walk from the lake,
and National Park trails. Go by snowmobile in the winter or by foot in the summer . . .
and in a country mile, you'll be in downtown Grand Lake. For a convenient halfway point
and excuse for refreshments, you have Sloopy's Grill at the edge of the The Park. $299,000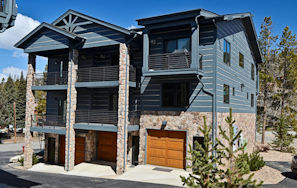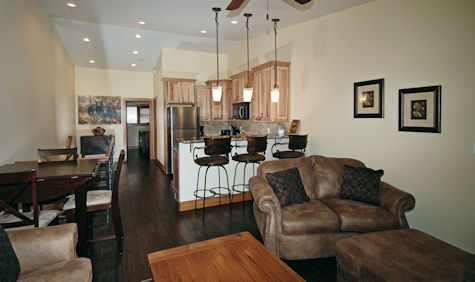 Ravenwood Townhome in the heart
of Grand Lake Village. Granite countertops, hardwood floors. Fine view of Mount Baldy
from the upper deck. Great Room with fireplace. Three bedrooms, 2 baths. Radiant floor heat.
1320 sq. ft. plus decks and garage. End of building with extra natural lighting. In town,
short walk from boardwalk, beach and lakeside parks. Heated "tandem" garage in which
two cars can park, end to end. $345,000 furnished


Columbine Lake Home with wonderful
elevated deck and great views of Mount Baldy.Great room with two story fireplace; circulate easily
into the kitchen and out onto the deck. 2400 square feet: upper level master suite with spacious loft.
Main level: two guest bedrooms with a full bath. Lower level recreation area with a convenient half bath.
$399,000 (This is no longer under contract. The offer was contingent on selling a home that did not sell.
The sellers have repaired items that came up on the home inspection. Move in and start enjoying right away.)



You'll love the wide views of both Grand Lake and Shadow Mountain Lake from many
of the rooms of this brand new home, just now being finished. Master suite on main level,
three more bedrooms on upper level, two designed as suites. 8 foot wide picture windows,
bringing in the views from the east to the southwest. 3400 sq.ft. plus an extra-deep
900 sq.ft. garage with windows. Easy-to-walk-to, in-town location! $669,000

---
Land Under Contract (sale pending):
Just a couple of blocks south of Grand Lake, this aspen-covered
Villa Harbor home site has fine views across Shadow Mountain Lake and deeper in Rocky Mountain
National Park to Mount Baldy. Ready to build on with a paid sewer tap. $99,000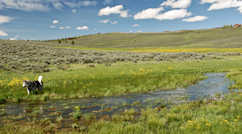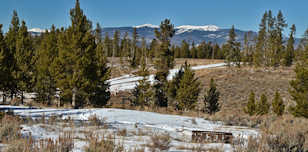 5½ Acres of wide open space
and western sky within the huge Legacy Park Ranch area of fine homes. 70% of the Ranch's 1800 acres
is held in reserve in its natural state for the benefit of those who have joined its special community.
There is a new driveway to where one can overlook a huge meadow with a small summer stream
running close by. This level site is ready to build on with an excellent well already drilled. $115,000

Up Road 4! Snowmobile directly from this cabin site
up onto 100 miles of groomed trails! Wooded five acre parcel on a hill is just being subdivided
from its adjoining land, and the plat of Dethmers Subdivision Exemption will be recorded at the
county before your purchase. Your well permit has already been issued. Just a few hundred feet
from paved, county maintained Road 4. New owner will connect to sewer and drill a well for water.
Land is hidden from the view of all but a few vacation property owners. $129,000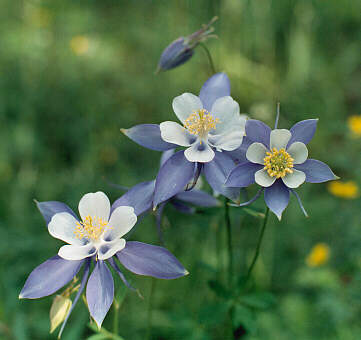 2.8 acres overlooking Trail Creek Valley. You'll love the
seasons as the valley comes alive and imbues the air with new growth from aspen, pine and columbines
gathered in the shade of trees. Clouds spawned from the surrounding peaks look close enough to touch.
To the north, National Forest lands beckon with stream banks and snowfields blooming with wild flowers.
Add your plans for a mountain getaway and you'll be on your way to making fond memories in your dream home.
A driveway has been started and a water well has been set at the top of the property. $139,000
---
Commercial Property Under Contract (sale pending):
Terrace Inn, along the brand new
boardwalk across from our Live Theater! Currently a bed and breakfast built into the rock
with 3 guest rooms (each with a private bath), one bedroom apartment where the chef lives
and a 2 bedroom, 2 bath owner's home with fireplace, private patio and separate office.
Restaurant/bar seats 24 in a cozy, intimate setting. $650,000

---
Below are some of the properties that have sold and closed in 2017.
To see final sales prices, first click on the photo. At the end of the first paragraph, you will see an R followed by 6 numbers.
Cut and paste that into the county assessor website in the upper left and it will bring up the sold data as well as square footage, etc.

The Grand Lake area is a very popular second home, vacation cabin area, especially for residents of Colorado
who know the state well and appreciate Grand Lake's unique advantages over other areas. These second homes
are typically purchased when a family has young children and then sold when the kids go to college or when family
members move out of state. This is why there always seems to be a large inventory of homes that are on the market.
---
HOMES SOLD in 2018 through Mountain Lake Properties (not all are shown here)
$219,900 for lake view fixer-upper
along the highway by Lake Granby. 3 bedroom, 2 bath Log home with panoramic lake views.
Located across from Rainbow Bay and Sunset Point Boat Launch, close to a popular fishing area.
Under contract with a backup offer.


Free-standing gas fireplace in living room.
Nice floor plan for a family. Affordable 3 bedroom, 2 bath home with storage building and fenced back yard,
midway between Grand Lake and Granby. $279,000

Mountain Cabin near Lake Granby with
big wood-burning fireplace in Great Room. Bedroom and bath on main level. Two more bedrooms
with a bath in one of them, upstairs off the walkway. Covered porch. $319,000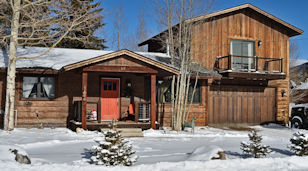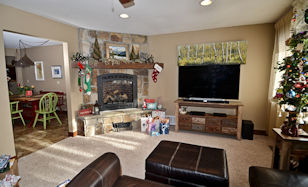 Step inside this distinctive
home and marvel at the fine finishes and the private back yard barbecue and play area.
Upper level master suite with luxurious bath. Beautiful kitchen. Two guest rooms on main level.
Garage. Boat slip privileges are a block away. $395,000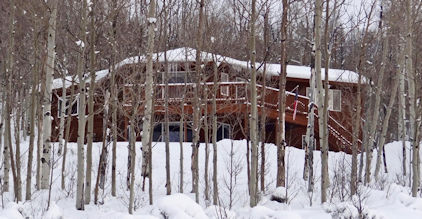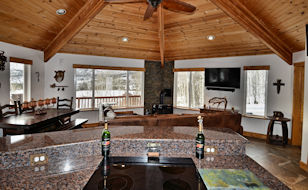 Imagine overlooking a small lake
in an idyllic valley. Down your driveway, a mountain rises like a great pyramid, green and
beautiful in the summer, a mountain of gold in the fall. In your Great Room, wood beams
rise to a central peak above a spacious kitchen island. Bedrooms with their own baths form wings
at opposite ends of the central hexagon. A third bath downstairs serves the walkout recreation room and garage.
Free-standing gas stoves surrounded by detailed rock work on each level. Home is located
about 5 miles west of Lake Granby, away from traffic, yet only a mile from National Forest trails.
1295 sq. ft. plus garage and spacious deck. 1.2 acres of land. $440,000
At full price you'll receive the home's fine log furniture and two ATVs.


---
CONDOMINIUMS SOLD in 2018 through Mountain Lake Properties:
Shadow Park West condominium
overlooking our town and Grand Lake. Wood-burning fireplace. Master suite with half bath
plus a guest bedroom and hall bath. $199,000 mostly furnished.



---
LAND SOLD in 2018 through Mountain Lake Properties: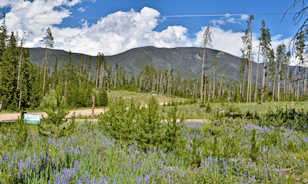 Four peaceful acres in Mountain Shadows. The lightly treed land
is almost level. A seldom used road wraps around three sides of the property. A short walk takes one
to a community greenbelt that borders the fishing canal. Continue along the canal, watch for osprey
and arrive at Shadow Mountain Lake close to Rocky Mountain National Park and Colorado River trails. $99,000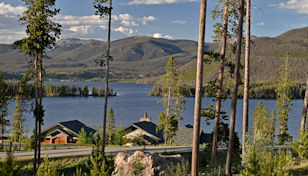 Exquisite view site in The Shores of Shadow Mountain. Birdwatchers' will delight
in this 6/10th of an acre cupped like a bowl with panoramic lake and mountain views. A paved road wraps up and
around on three sides. Home site is a short walk from year-round open water on Shadow Mountain Lake and a
paved boat launch. One can travel to Grand Lake by boat from Shadow Mountain Lake. $295,000
---
COMMERCIAL Property SOLD in 2018 through Mountain Lake Properties:
Mobile home park plus 4-unit apartment
building, fully remodeled. Four oversized commercially zoned lots just 200 feet from our main street offer
steady income for now and great potential for the future with this 2/3 of an acre. You do not own
the mobile homes. Simply collect space rent from 13 of them! No competition. $595,000



»» .. to splash page »» www.MountainLake.com «« Jump to Homes ... Land ... Businesses ... YouTube .. What'sNew
---
Jump to Weather Update .. or .. to MainMenu ..
Use your refresh button to make sure you see recent updates.
Clearing your browser's cache is also a good and safe practice.
.. to MainMenu .. Homes .. Land .. Commercial .. or .. to top of this page
© Text & Structure of this site is Copyrighted 5/1/96.