Scroll down for 2 views looking up the land from its boundary along Park Avenue below.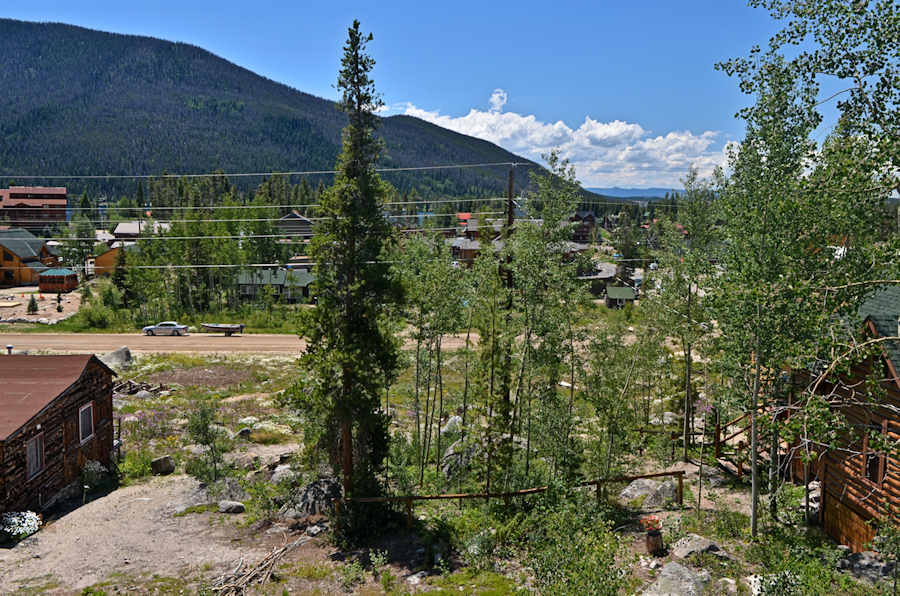 Scroll down to see part of Grand Lake off to the left (southeast).

Cabin site in town with southern exposure as the land descends from its road frontage in back along Mountain Avenue.
View of Grand Lake from the top. All utilities are close by including town water and community sewer. $55,000
Town of Grand Lake: Lot 6, Block 14. R308854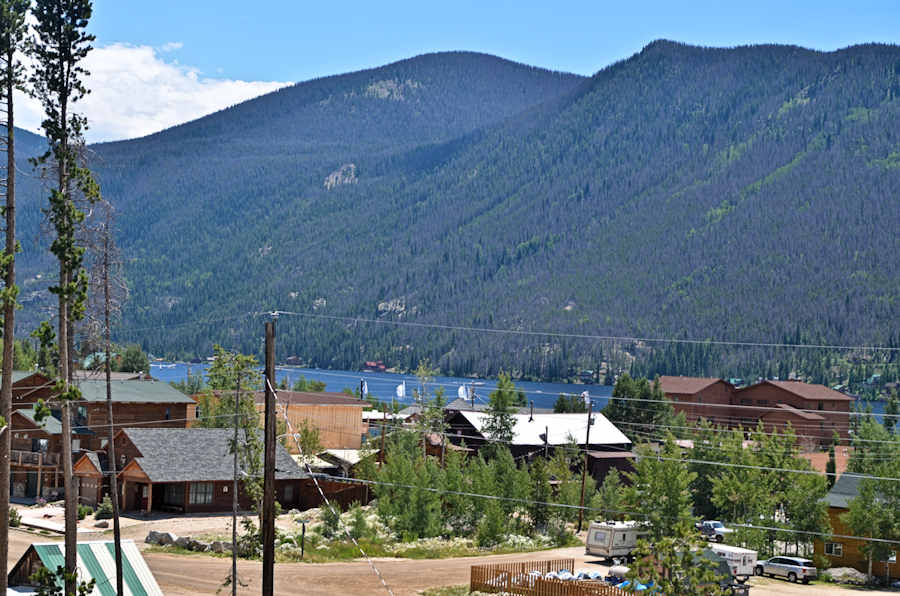 Scroll down to see the natural boulders at the top of the land.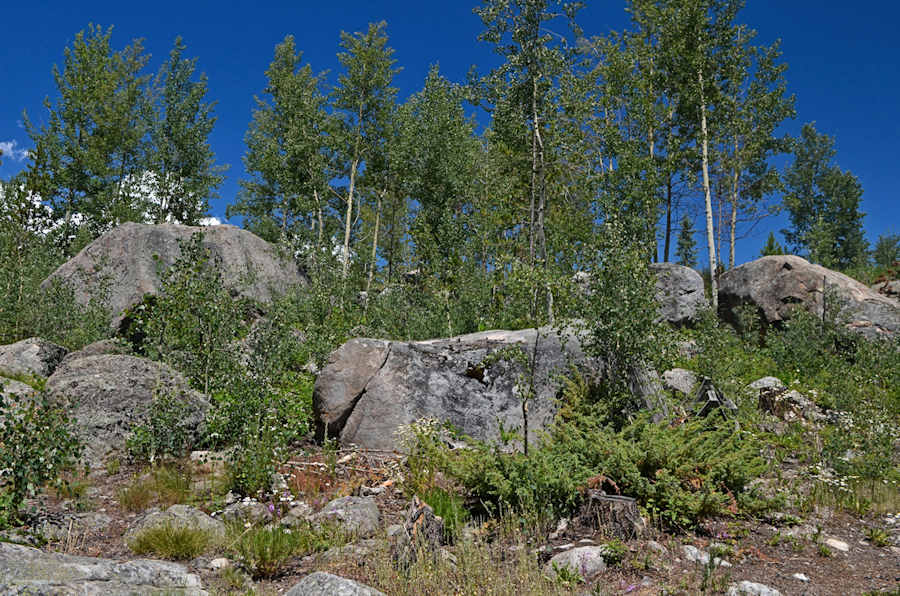 Click here to » compare this land with other choices in its price range.

..

.. return to list ..