Scroll down each page that opens to see everything. Photos in this presentation are from out archives.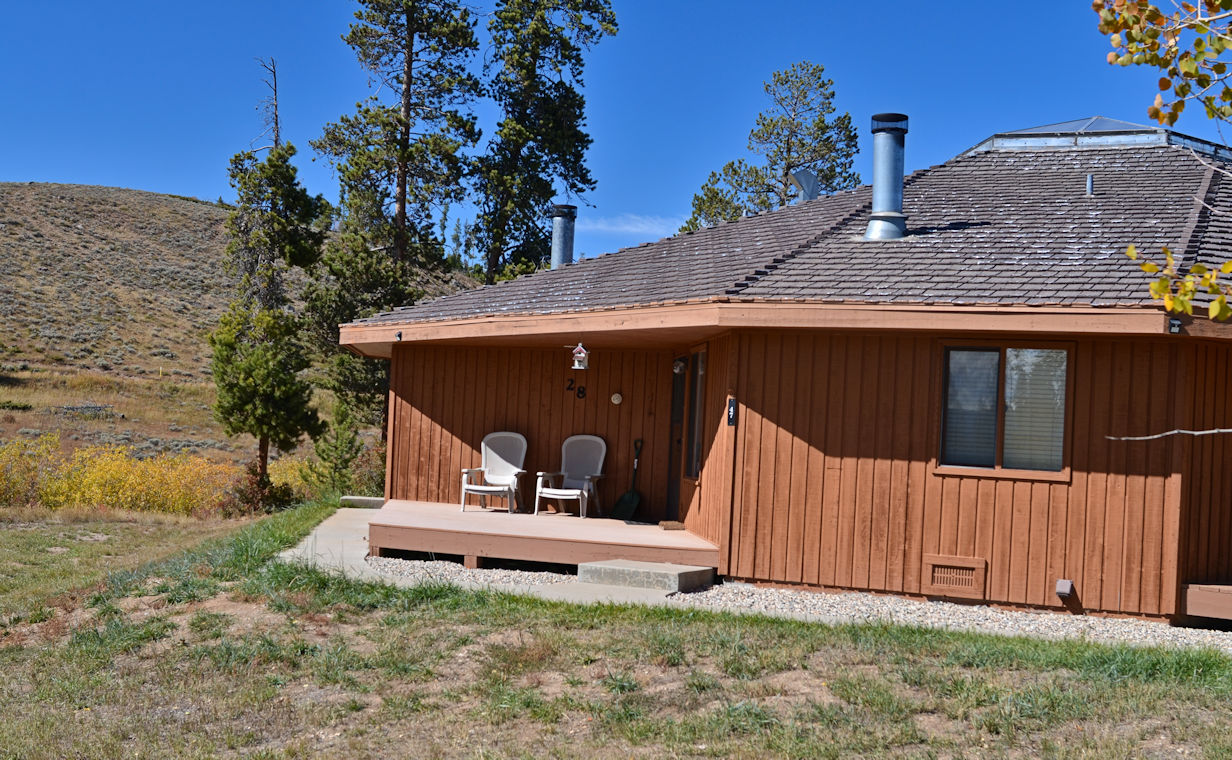 Scroll down to see more of the setting and glimpses of Lake Granby through the tree. Click on a photo to step inside.


One bedroom condominium with views of Lake Granby from its deck, living room and bedroom.
Wood-burning fireplace. Interior atrium shared with 5 other units has a glass domed ceiling.
Ownership includes access to the nearby athletic club. $75,000
Soda Springs Tennis Club: #28 (middle building of three round structures).
(Soda Springs is located about 5 miles south of Grand Lake near the north end of Lake Granby).
Boat launches and fishing are a short walk away. Address #111 County Road 4421. R184090.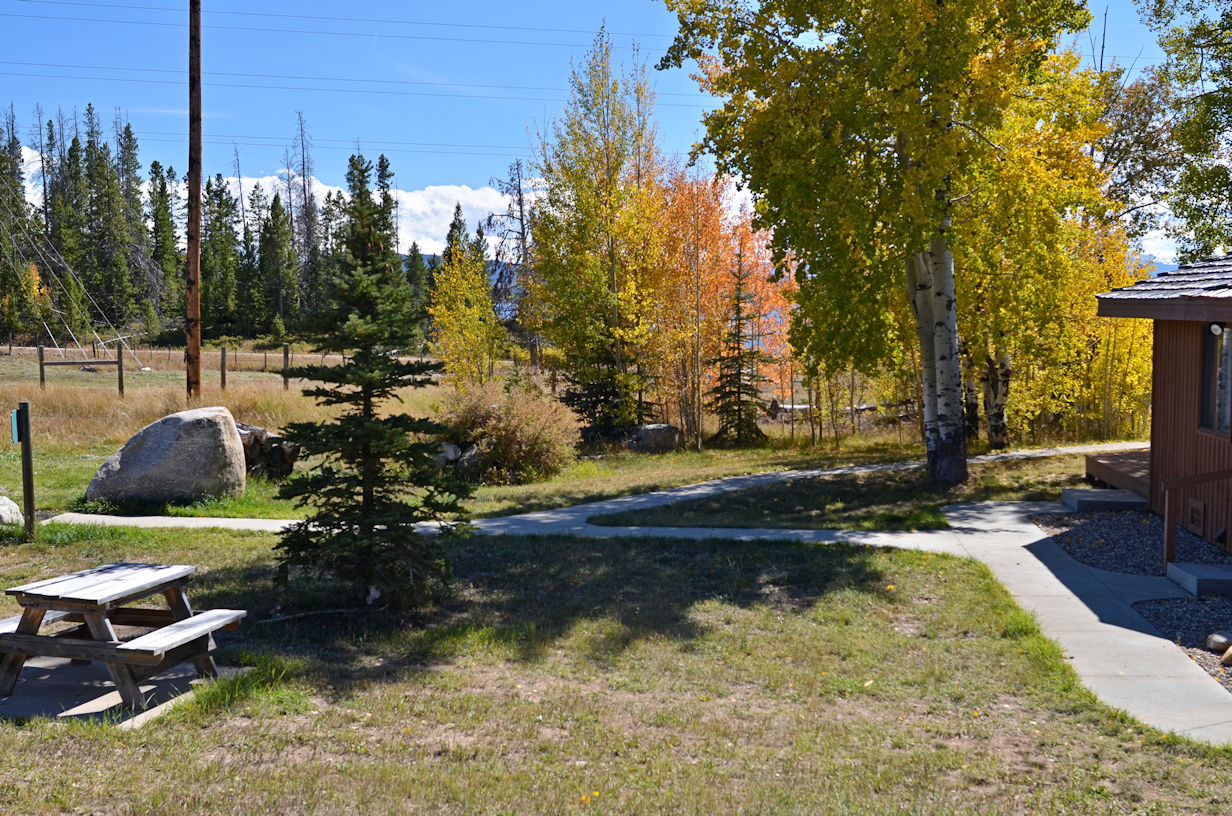 Scroll down for a birds-eye view of the setting from the top of a nearby hill.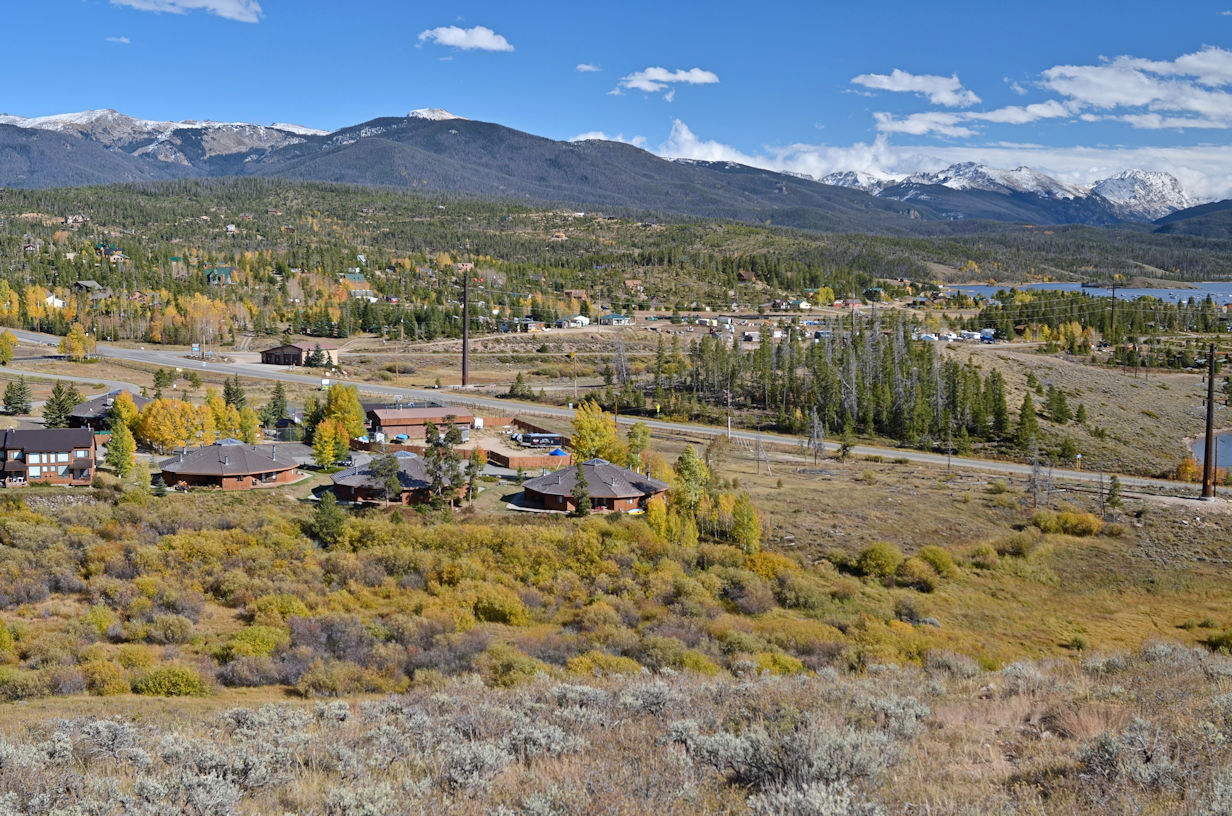 Scroll down to see more to the left. Click on photo to see inside Tennis Cottage #28 in the third round building to the right.



Scroll down to come to the ground by the far right edge.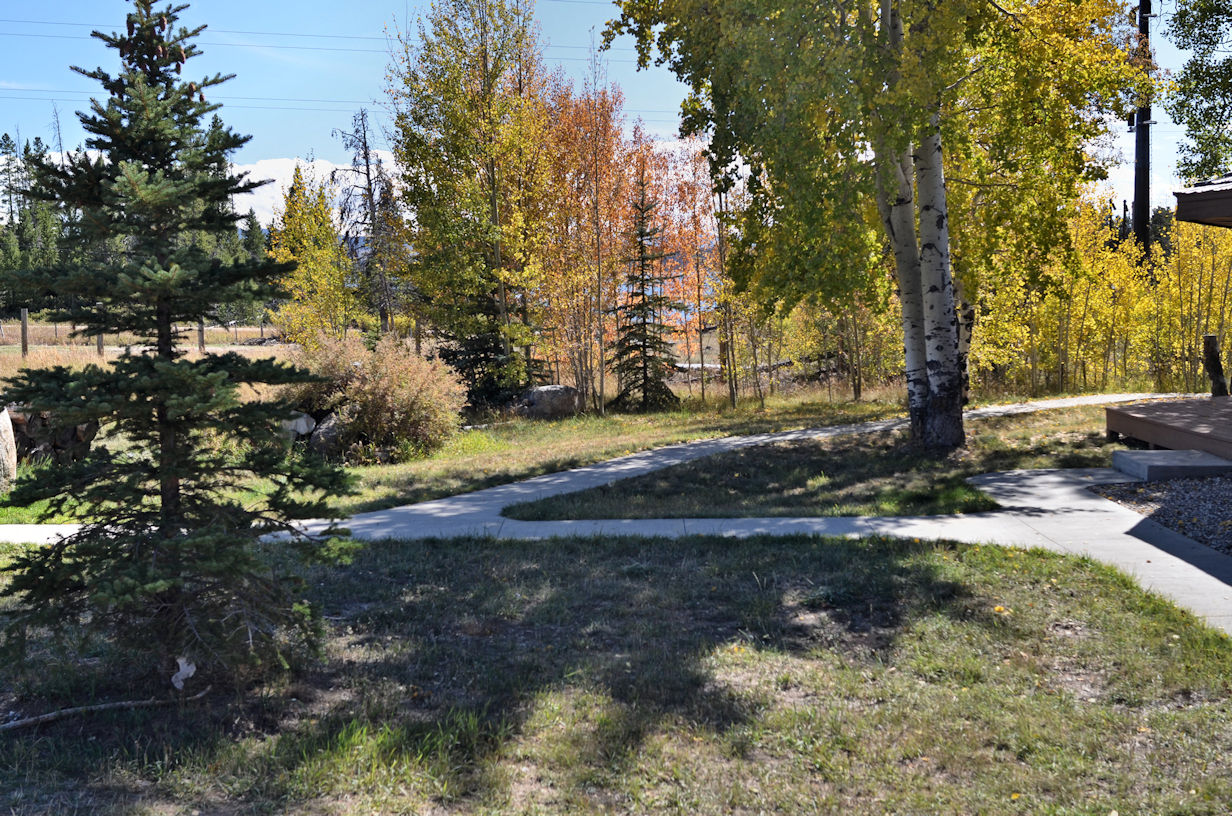 Scroll down for a winter view towards Lake Granby after she freezes over. One sees more of the lake after the leaves fall.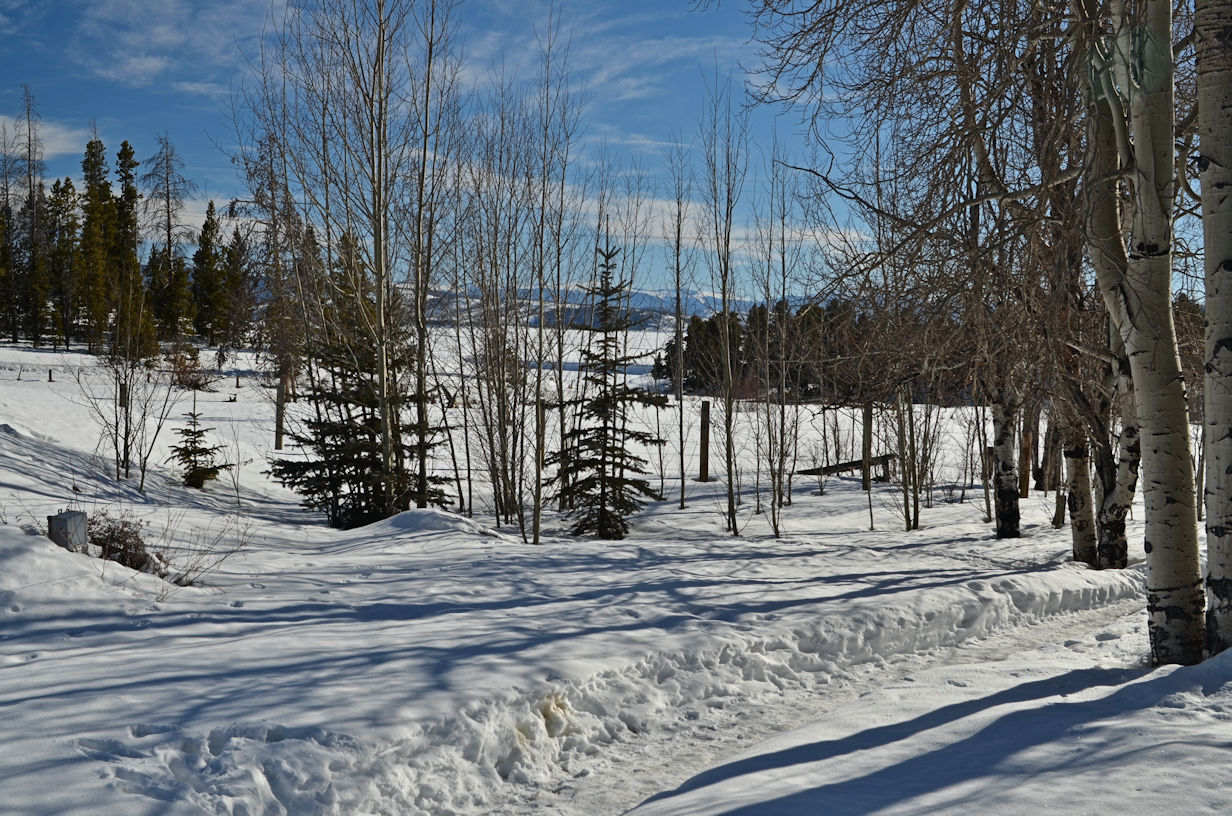 The level white area in the distance is Lake Granby. One can see all the way to Byers Peak near Window Park.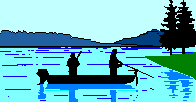 A paved boat launch for jet skis and power boats is less than a mile away. Lakeside parks and beaches are also not far away.
National Forest access for snowmobiling and ATVs is about 2½ miles away. Scroll down for a link to the athletic club a few steps away.



Click here for » a quick tour of the athletic club. Be in shape for hikes deep into the mountains!



Click here to » see inside the efficient condominium with interior courtyard.

..


.. return to list ..