Scroll down each page that opens to see everything.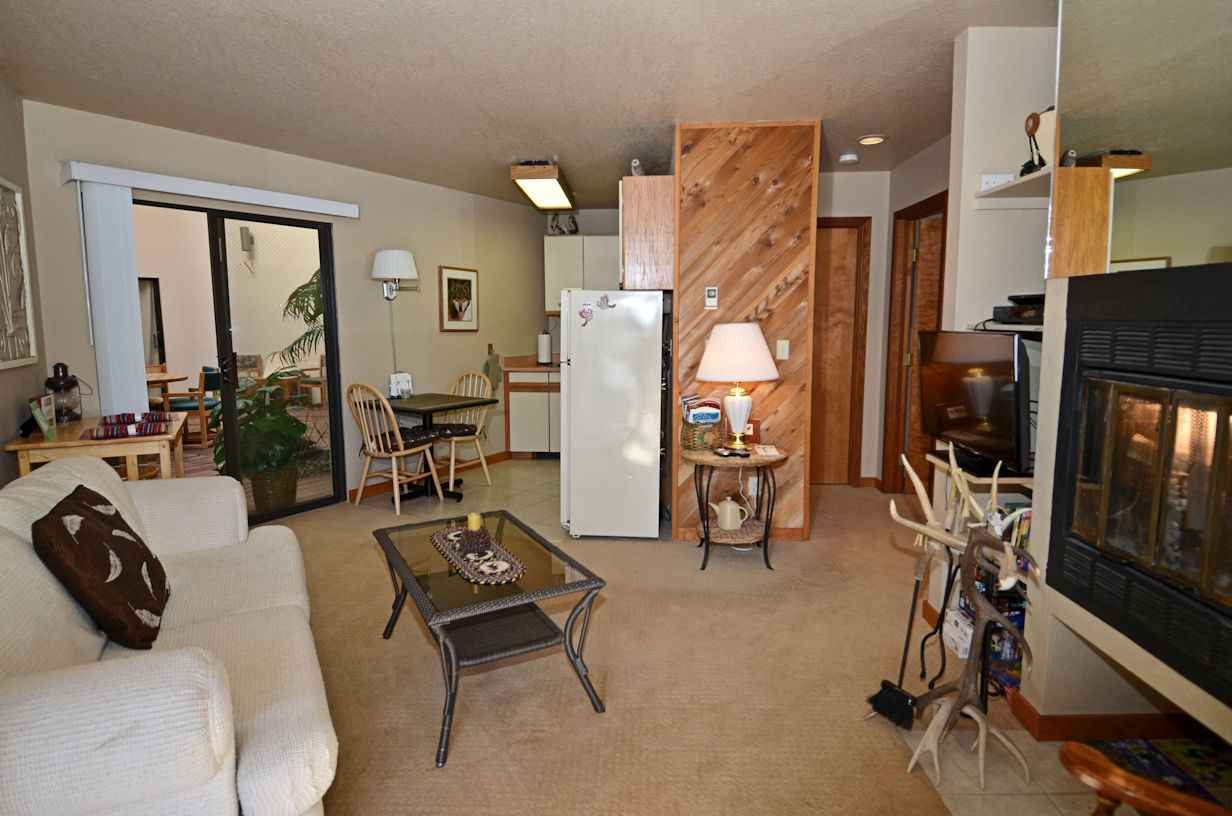 Scroll down to walk to the sliding doors and look back. Click on a photo to visit the bedroom and bath down the hall to the right.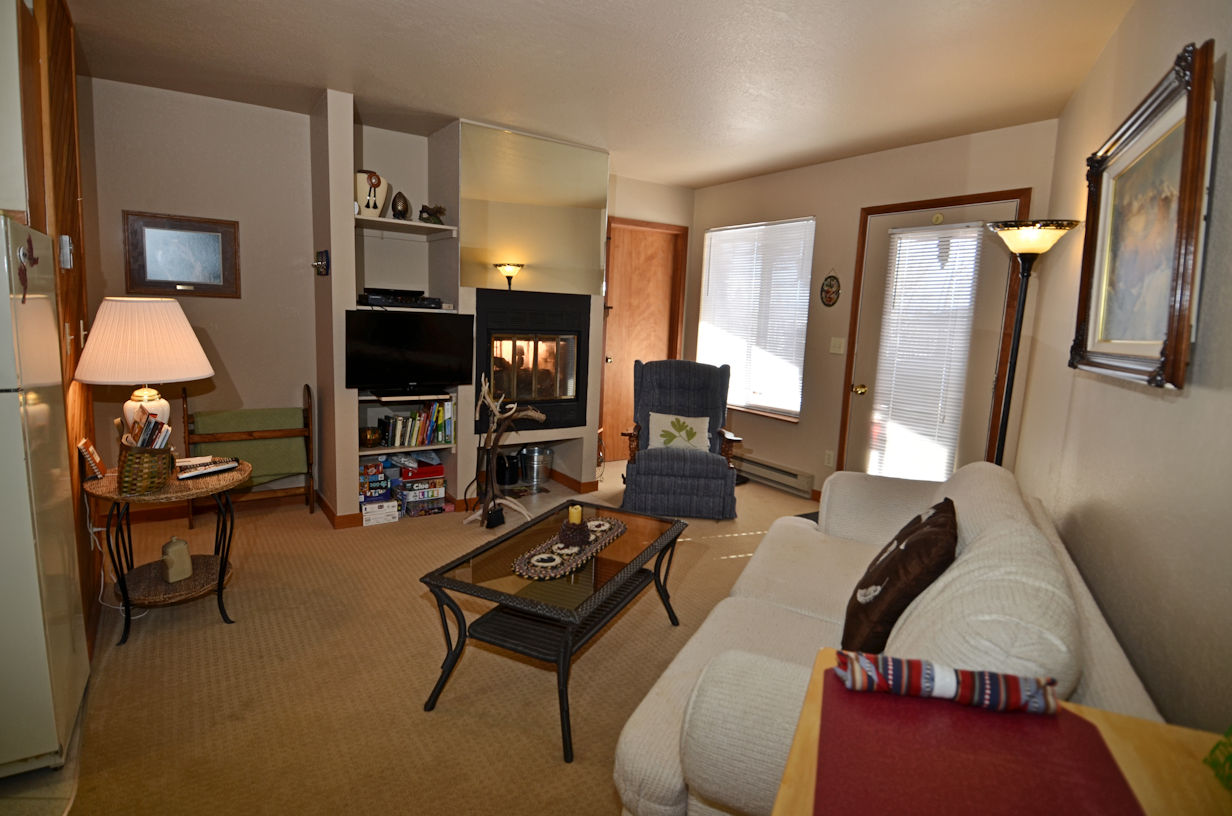 Scroll down to step back into the atrium.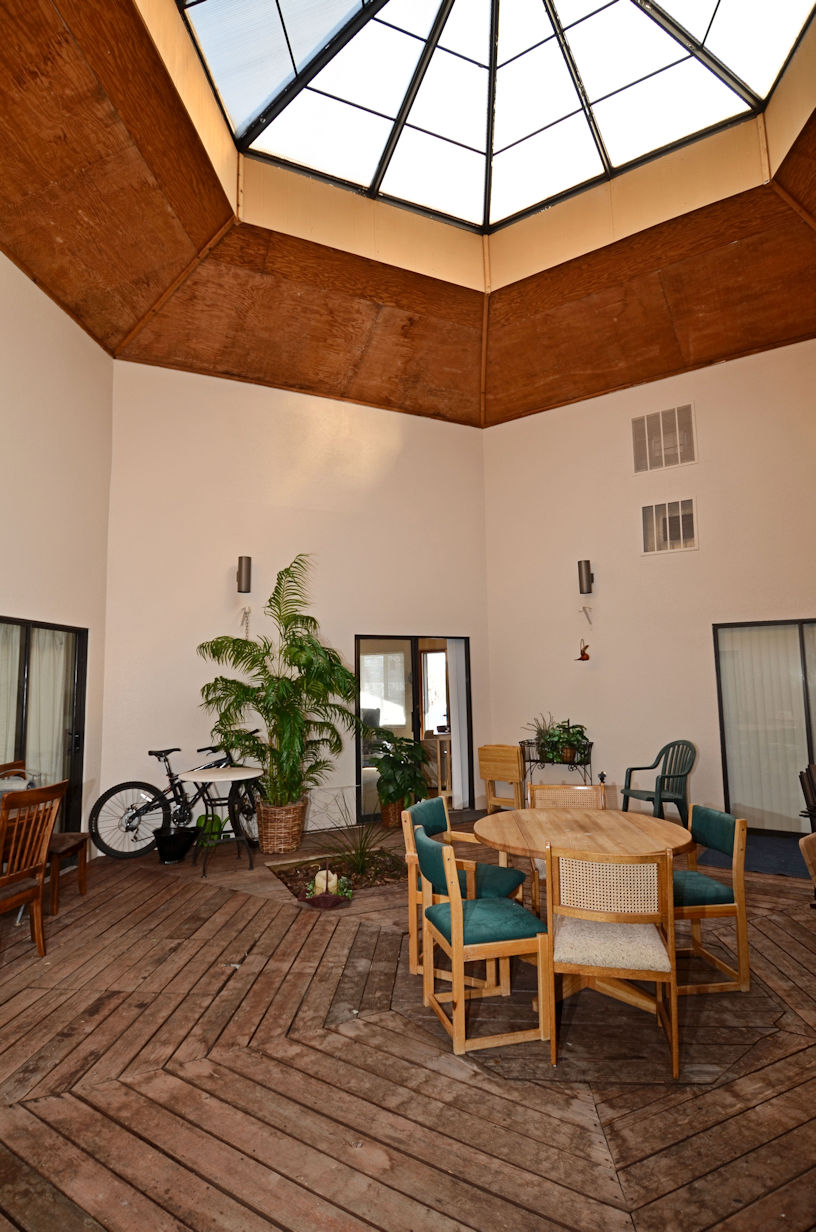 Great place for reading and for kids to hang out.
Scroll down to step through the far door and into the kitchen.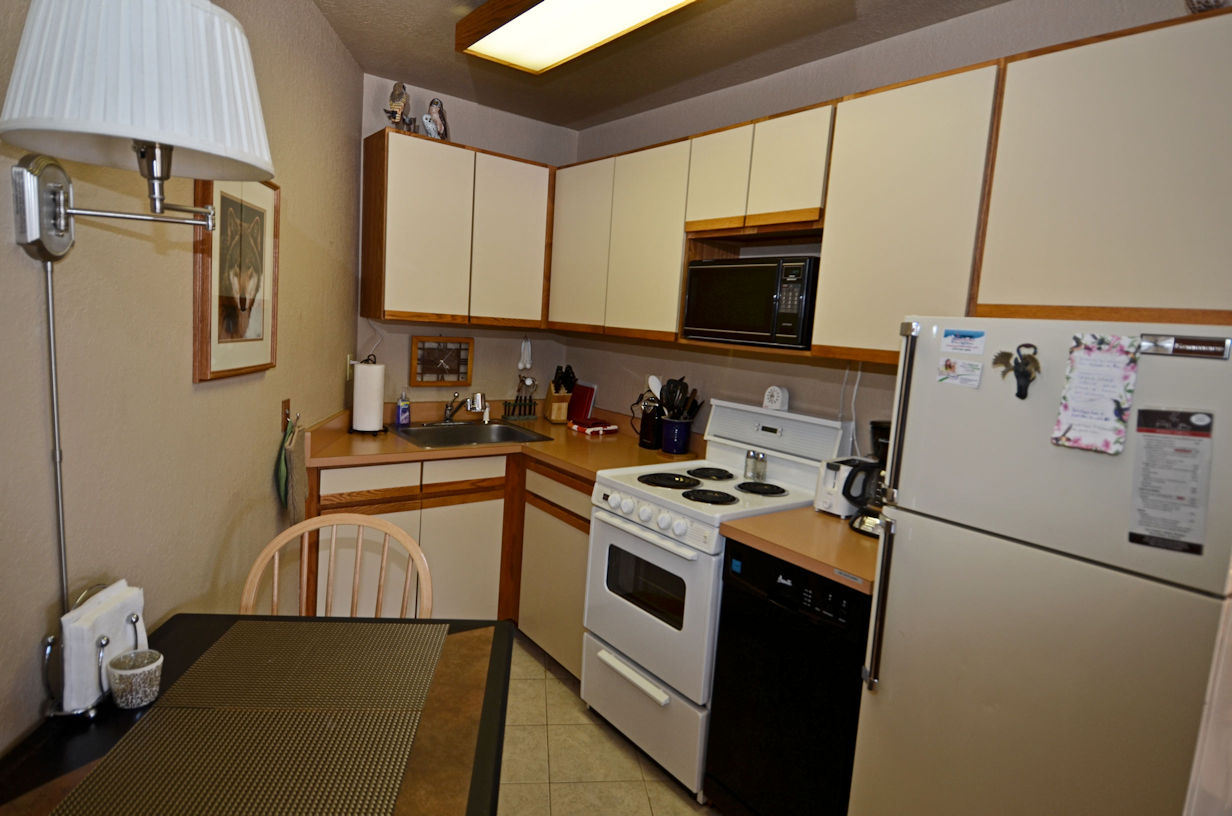 Click on kitchen to see the bedroom and bath. Everything inside is on one level.
There are two steps from the covered deck down to the level walkway to the nearby parking area.


..


.. return to list ..