Scroll far down the page to see everything.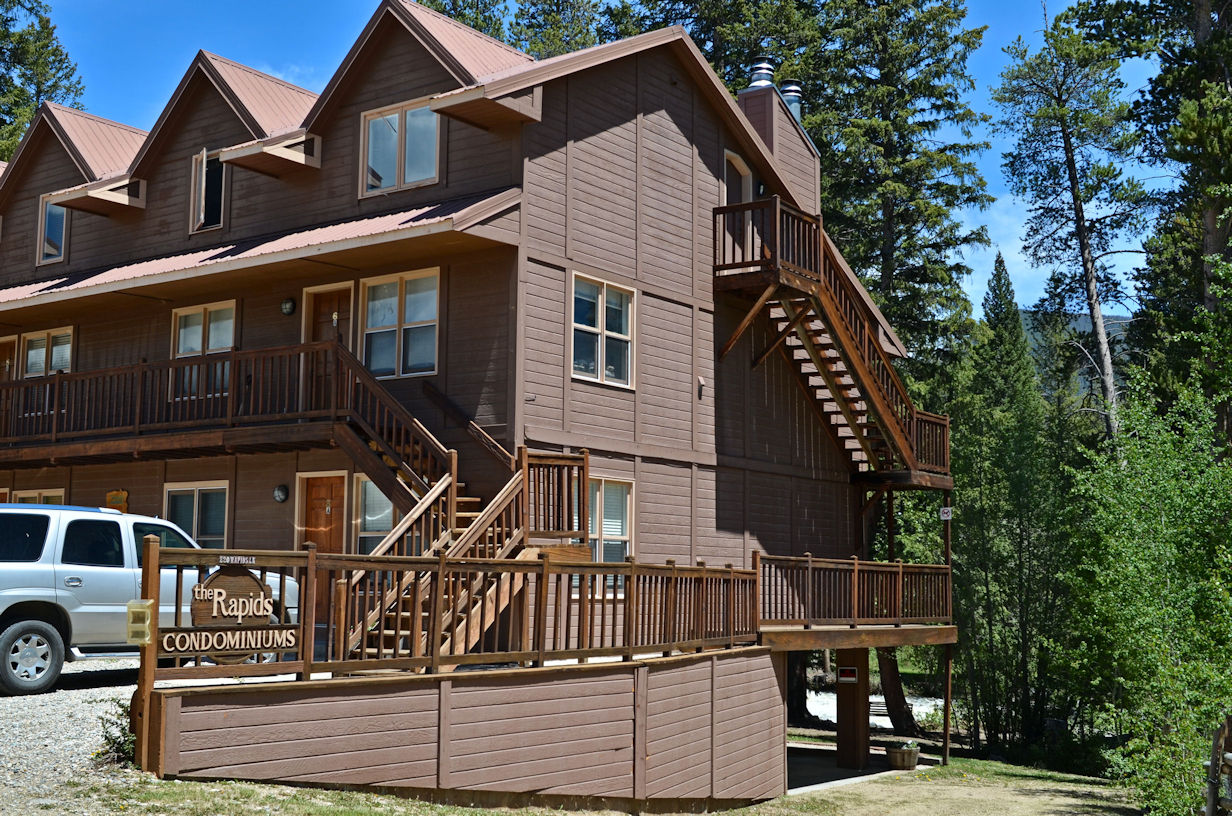 The upper two levels of the end unit featured here has a bedroom in each of the upper dormer plus a bedroom on the parking side on the mid-level.
Scroll down to walk around to the river side. Click on a photo to see inside #6.

Riverfront Location! Affordable 3 bedroom, 3 bath condominium on the North Inlet stream, just 2 blocks from beach, shopping & restaurants.
Snowmobile directly onto the trails in the winter.Leave your windows open all summer long. Terrific floor plan if you entertain company
or choose to rent. River side features wood-burning fireplace and Murphy bed with two bedrooms and a jack 'n jill bath on the upper level.
When you have guests, or for separate rental income, included in the price is a private suite on the west side. $329,000 furnished!
#220 Rapids Lane, Rapids Unit #6



Scroll down to see the community property along the river. Click on photo to through the door to the left.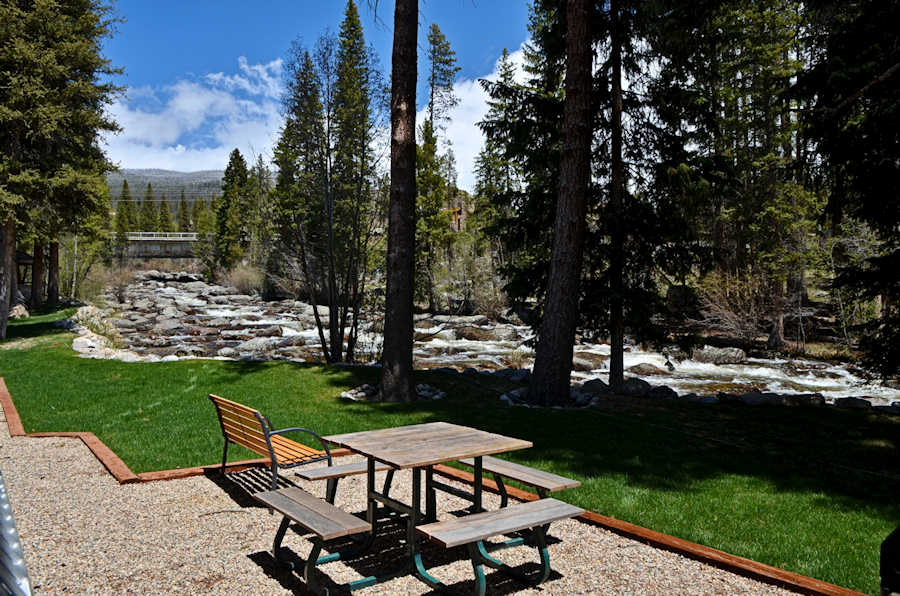 Scroll down for more views along the river.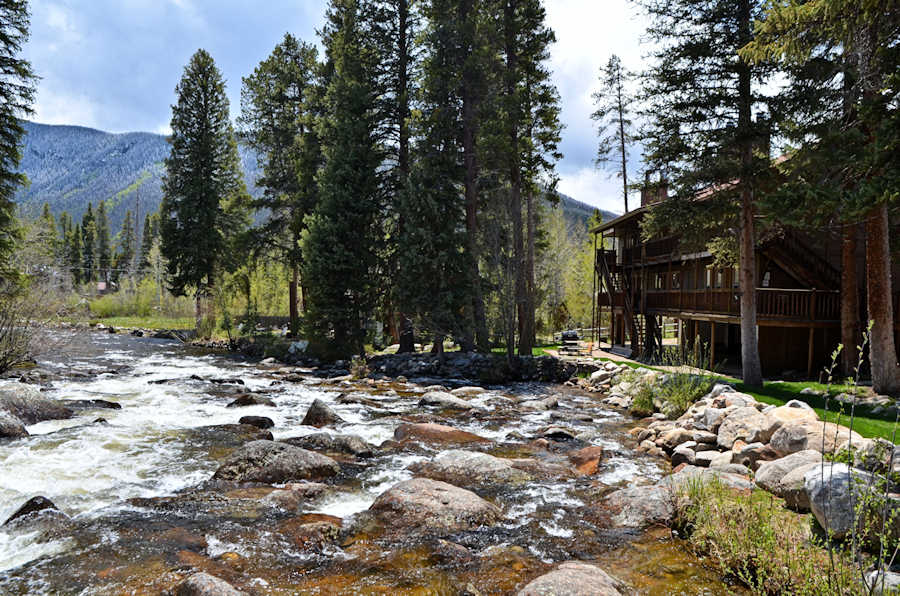 The condominium featured here has the upper two levels at the far end of the building. The lowest level is an open storage area for bicycles, kayaks and seasonal items.



The river has many seasons and moods.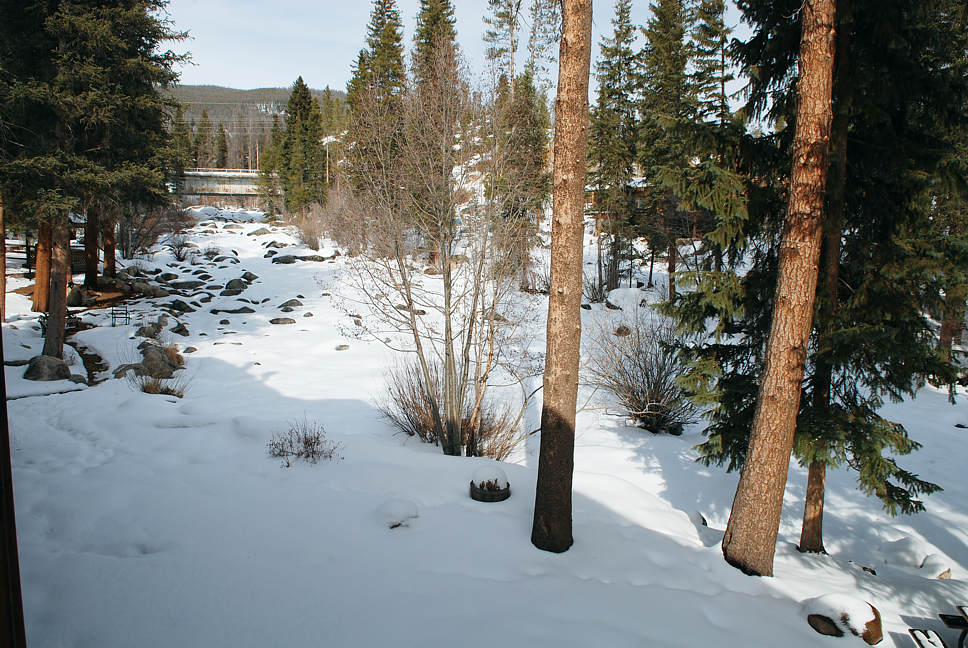 Come summer, snow-melt from the western slope of the Continental Divide in Rocky Mountain National Park
comes rushing down the North Inlet Stream and recharges Grand Lake.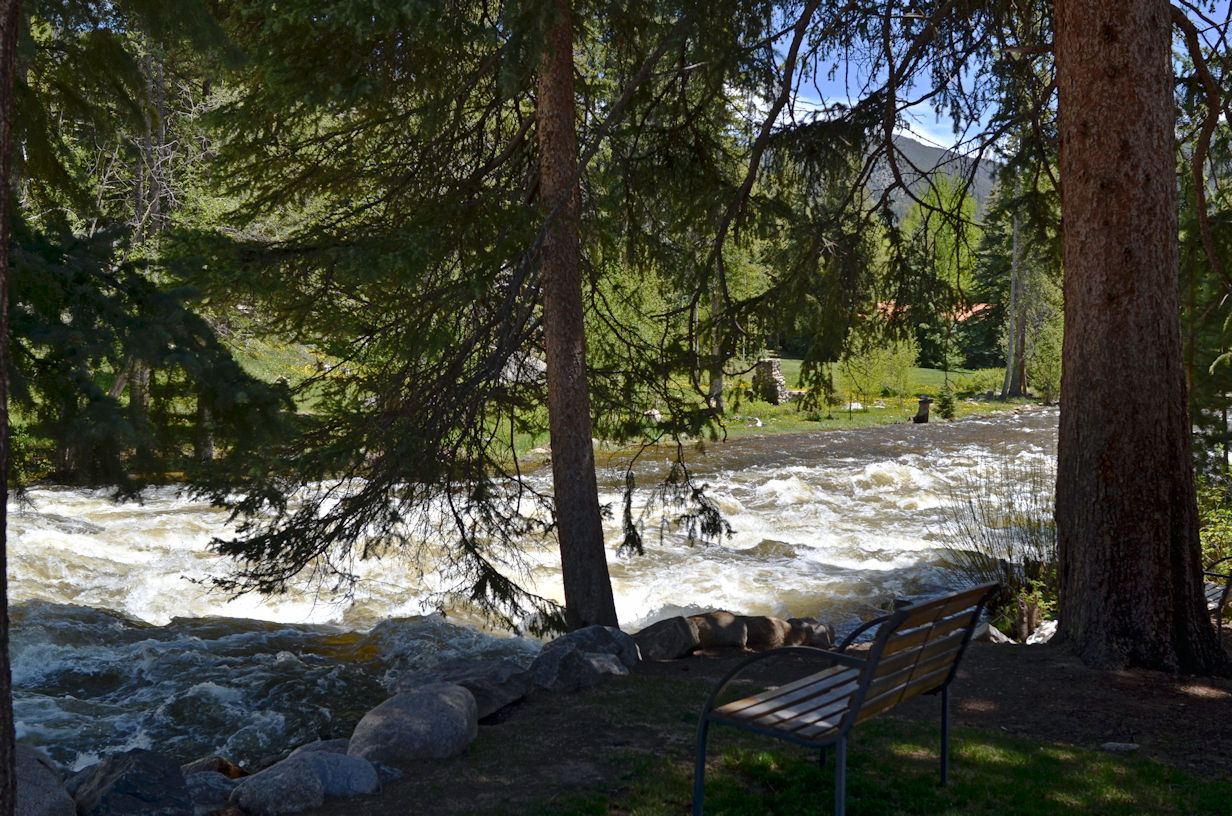 Click on photo to step inside the condominium with this setting.
Directly upstream one has the Rapids Restaurant for fine dining and afternoon lunches in their gazebo.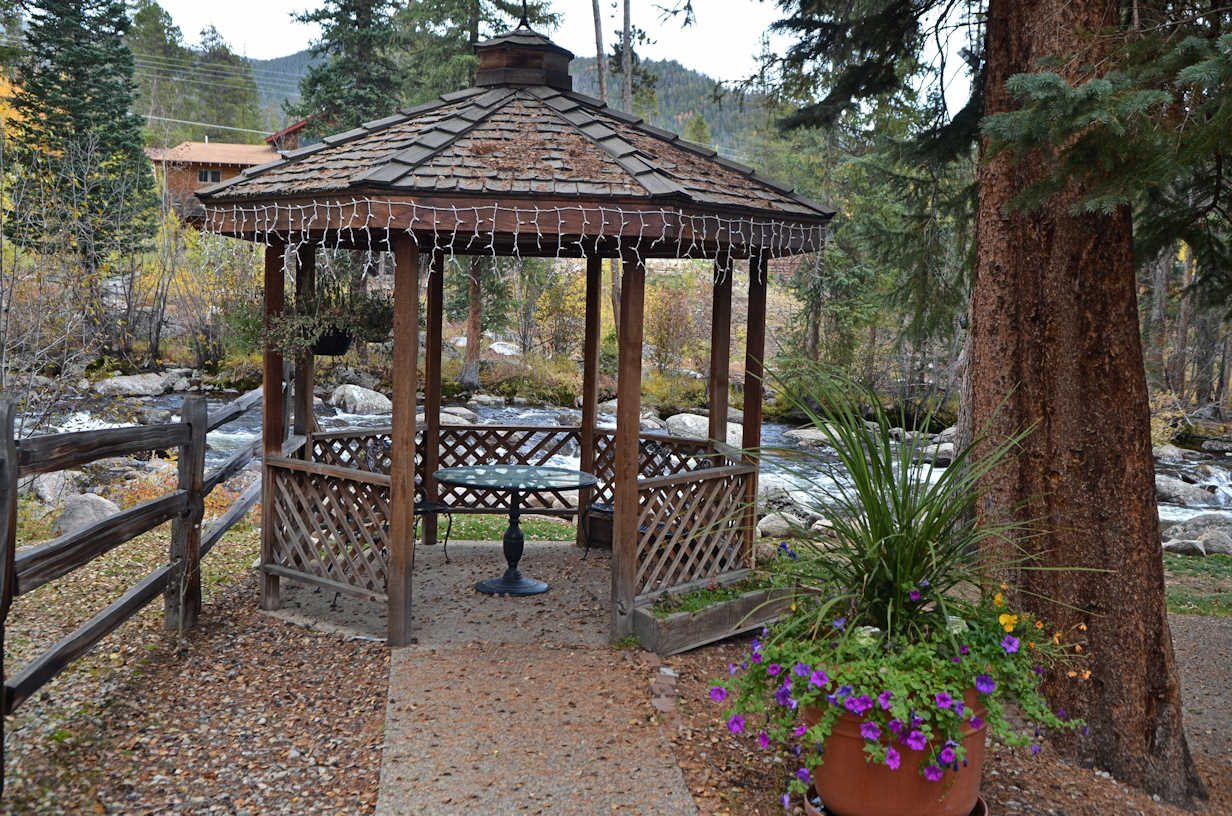 Let the river rock you to sleep.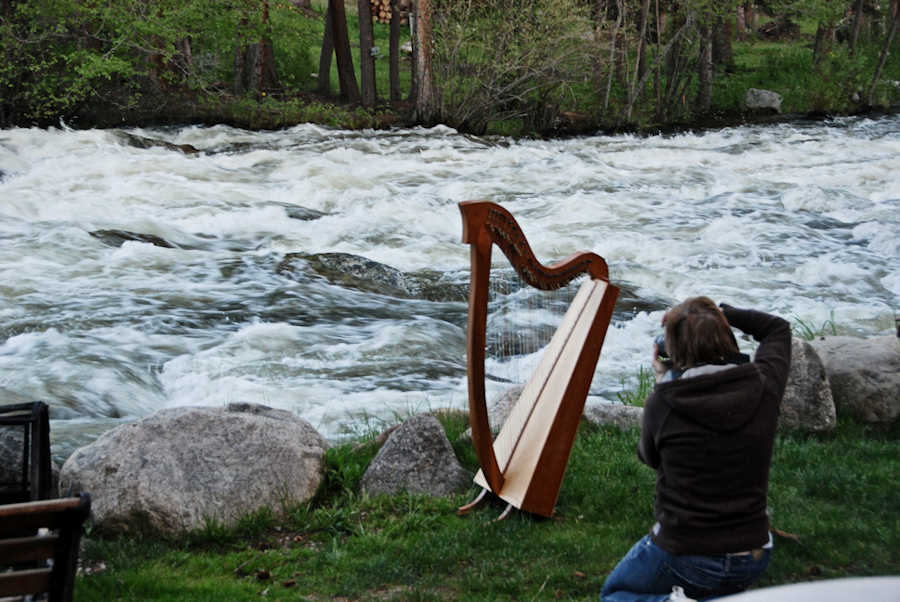 Follow your muse.


..


.. return to list ..