Scroll down each page that opens to see everything.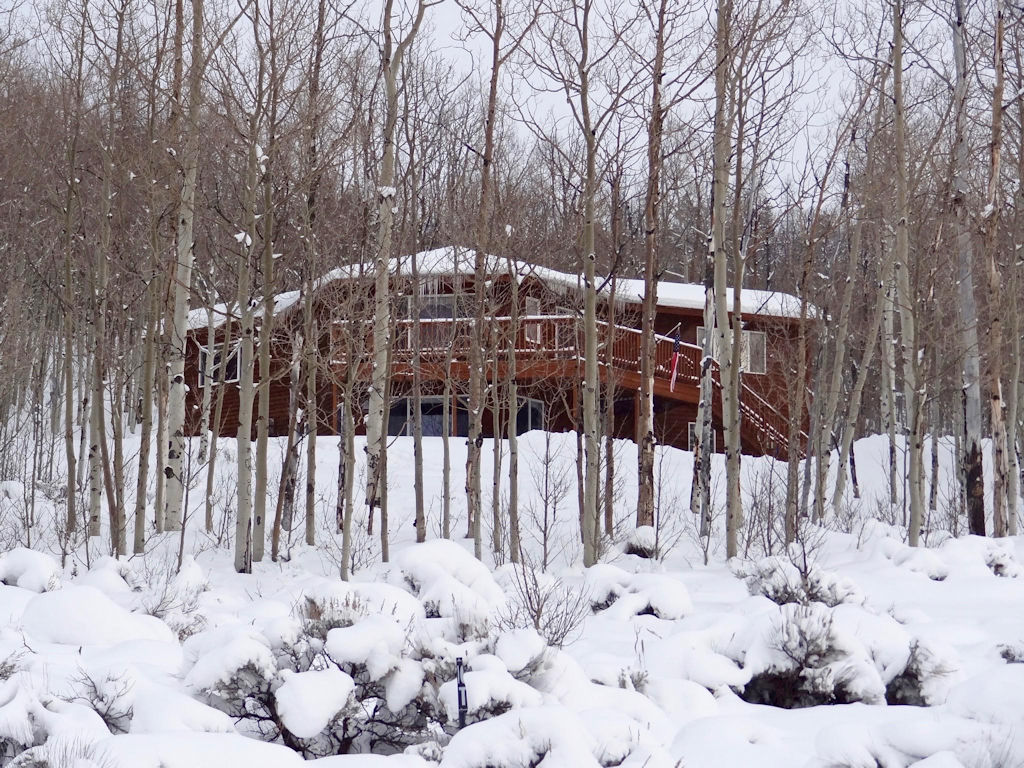 Scroll down to appreciate the views and the natural setting. Click on a photo to step inside and watch for how the aspen show through the windows.

Imagine overlooking a small lake in an idyllic valley. Down your driveway, a mountain rises
like a great pyramid, green and beautiful in the summer, a mountain of gold in the fall.
In your Great Room, wood beams rise to a central peak above a spacious kitchen island.
Bedrooms with their own baths form wings at opposite ends of the central hexagon.
A third bath downstairs serves the walkout recreation room and garage. Free-standing gas stoves
surrounded by detailed rock work on each level. Home is located about 5 miles west of Lake Granby,
away from traffic, yet only a mile from National Forest trails. 1295 sq. ft. plus garage and a newly
added aluminum carport. At full price, $440,000 you'll receive the home's fine log furniture and two ATVs.
Trail Creek Estates: Lot 2. #4562 Road 41. R301640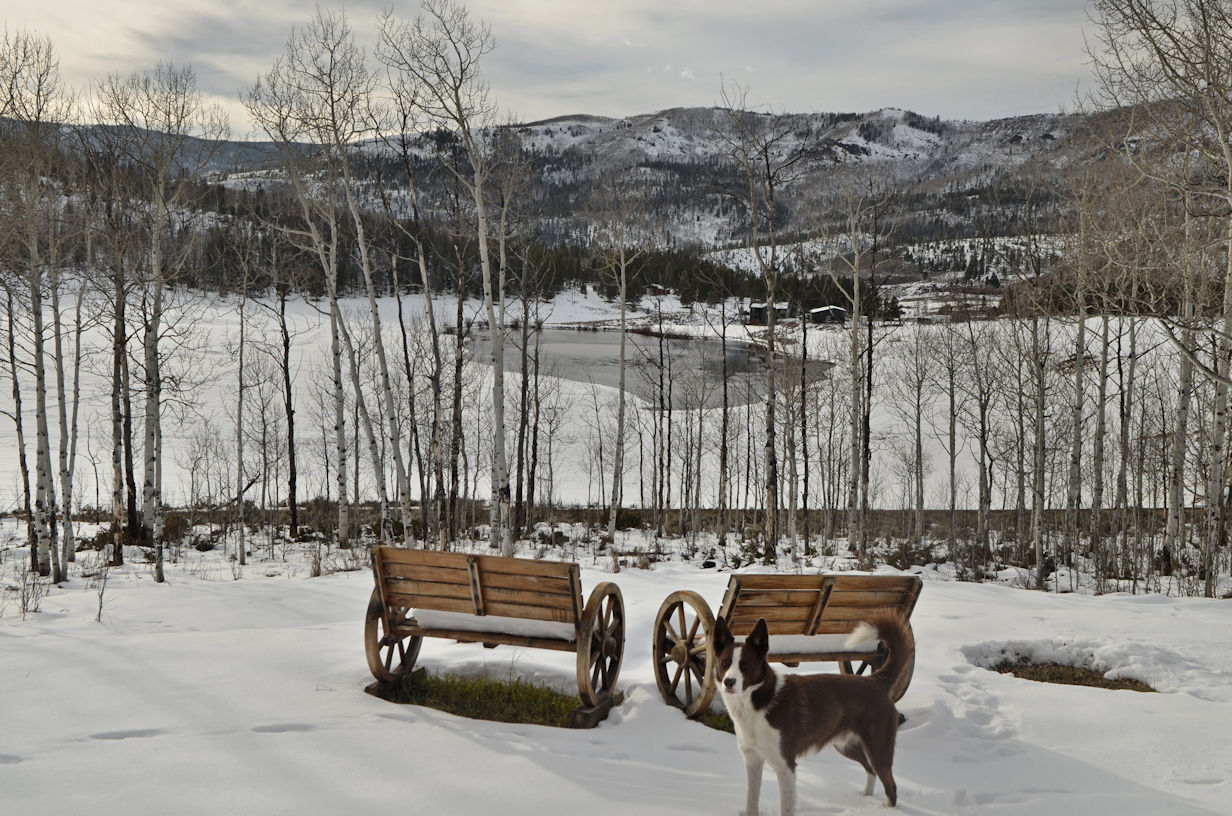 Scroll down for a summer time view of the setting from the owner and fall images from our archives.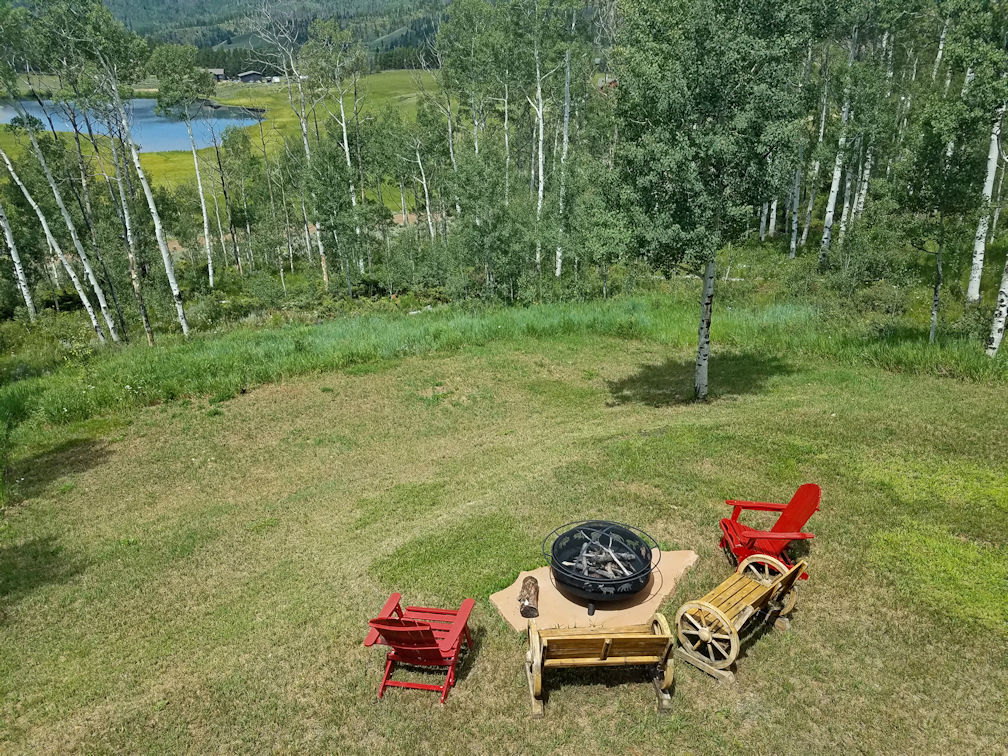 Scroll down for a Fall view of Trail Mountain down the driveway.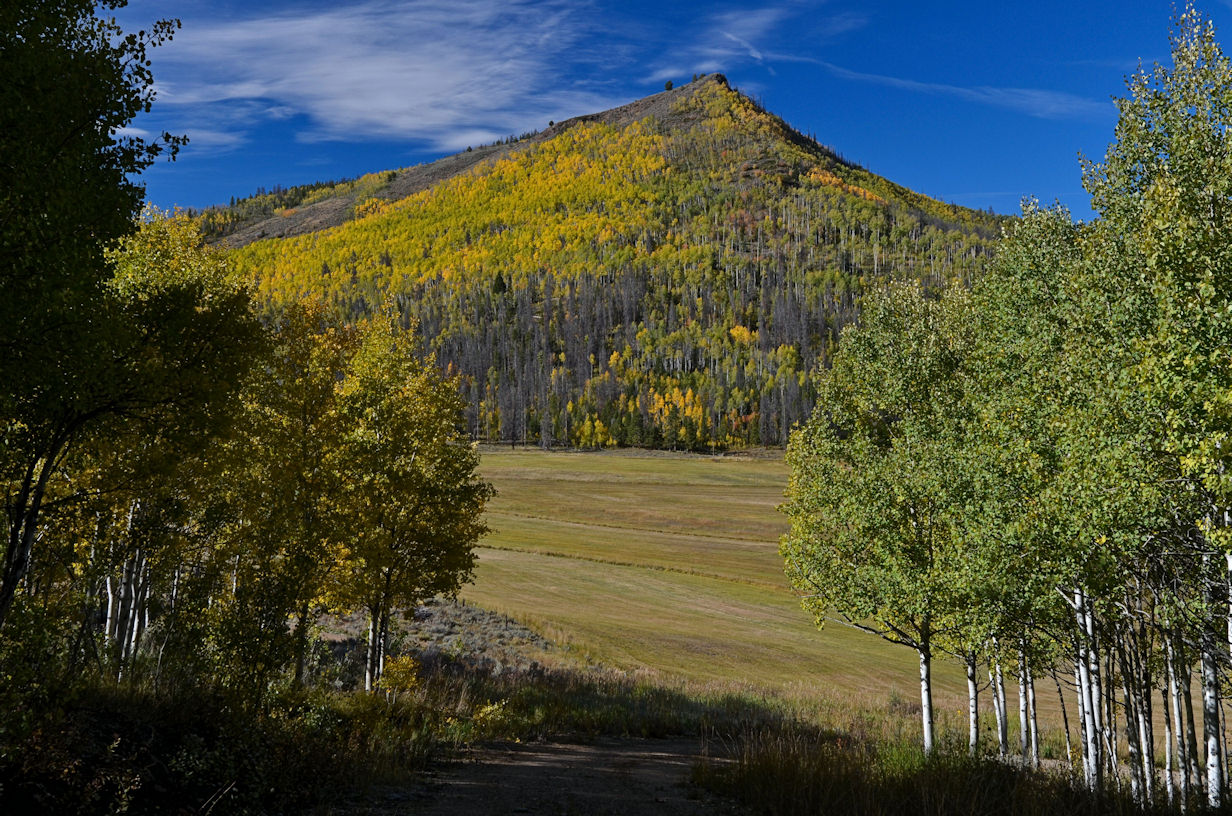 Scroll down to see more to the left from closer to the home.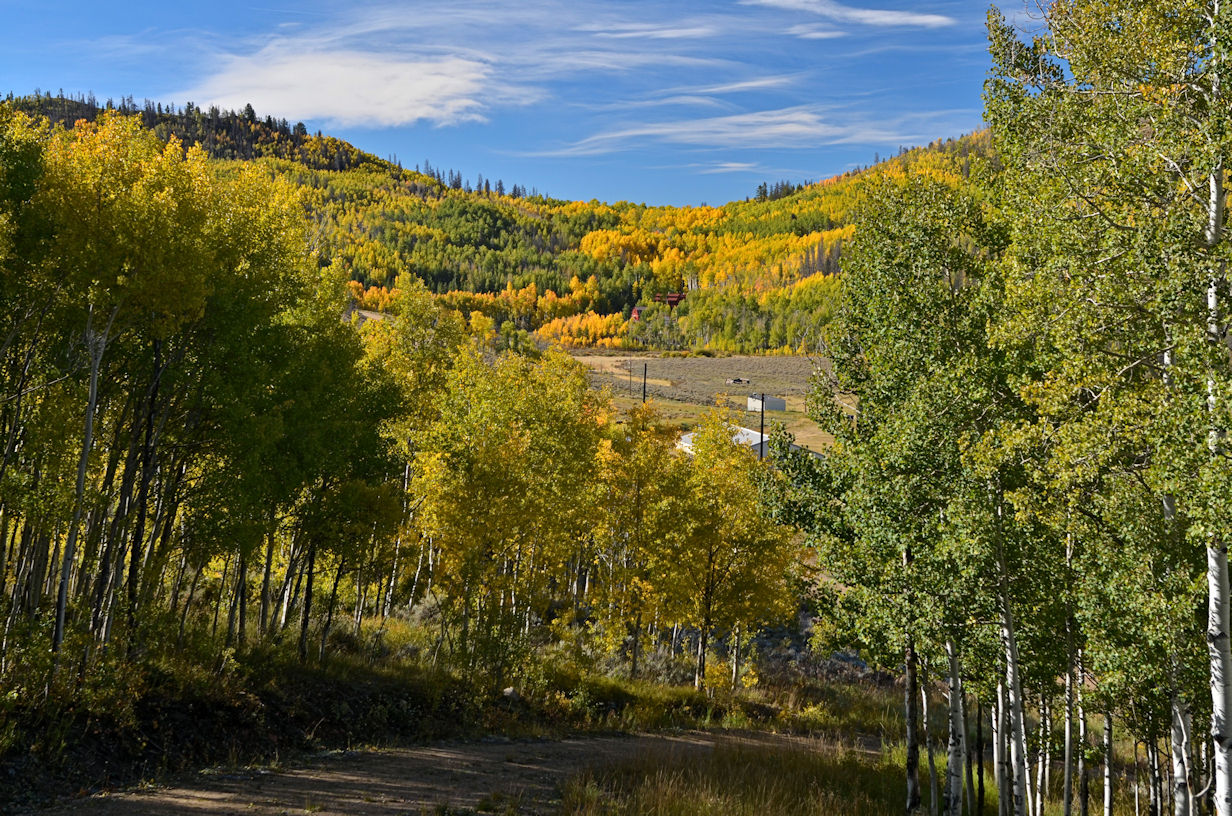 Click on a photo to step into the home on 1.2 acres with this setting. Scroll down for a map of the area.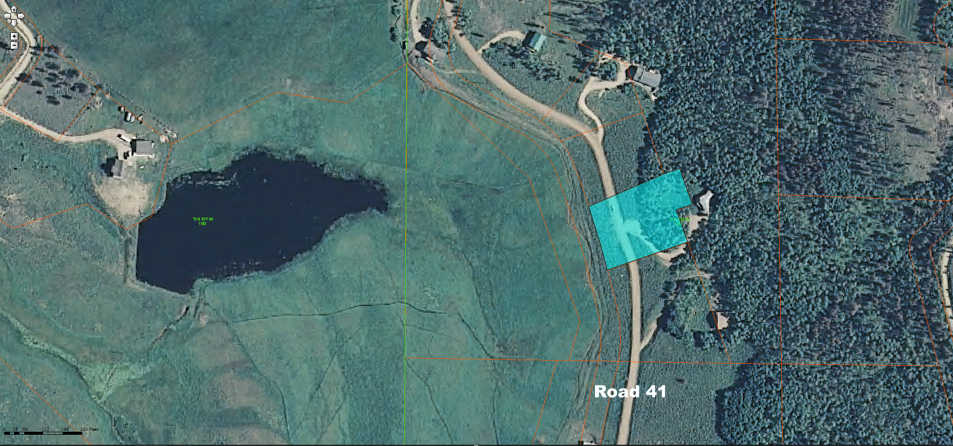 The great meadow is all prime Colorado Ranch land. The home's 1.2 acres is highlighted in blue-green.
Road 41 connects with Hwy. 34 by Lake Granby with boat launches, marinas and restaurants close by.
(The shading should be shifted to the right so that it is over the home and all on the right (east) side of the road.)
Click on the aerial view to see inside the home set near the top of its property. Scroll down to see the included ATV's.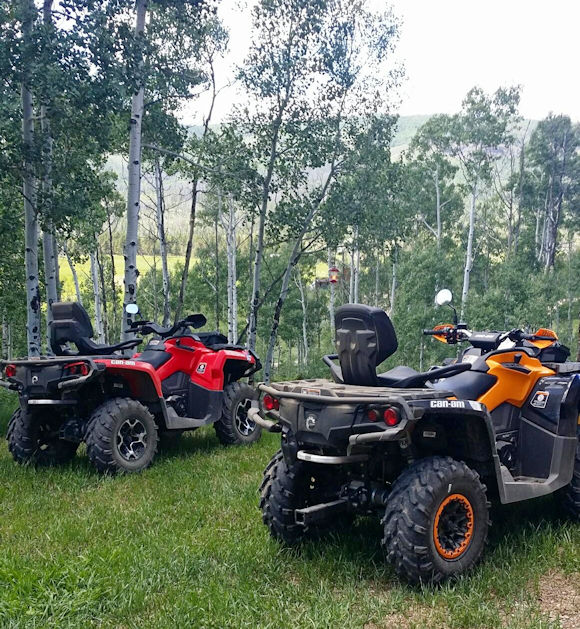 Full price includes these Can-Am ATVs and the trailer one can see in the photo of the home shown at the bottom of this page. Scroll down to see the wild neighbors.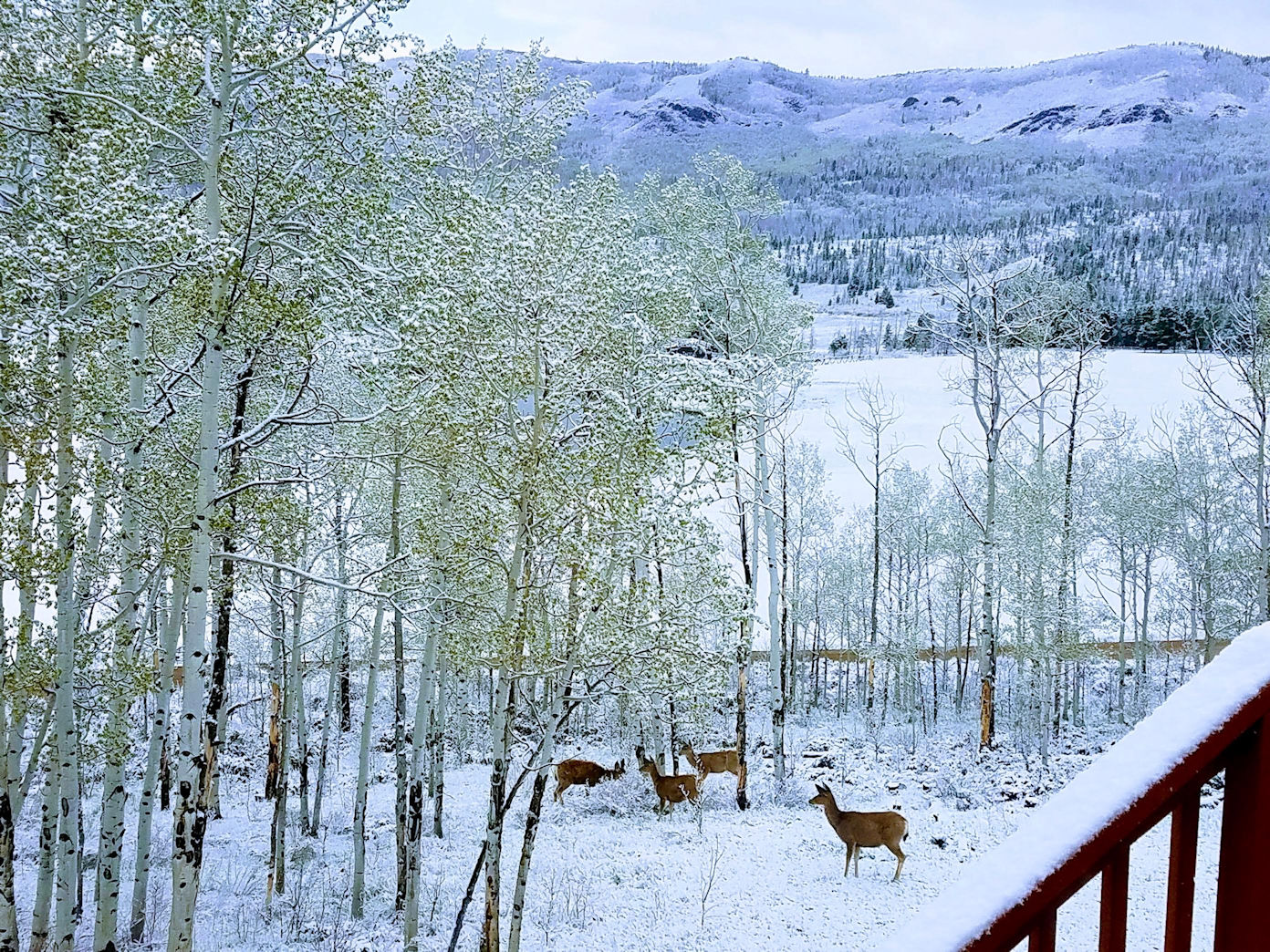 Click on painting to step into the home with this setting.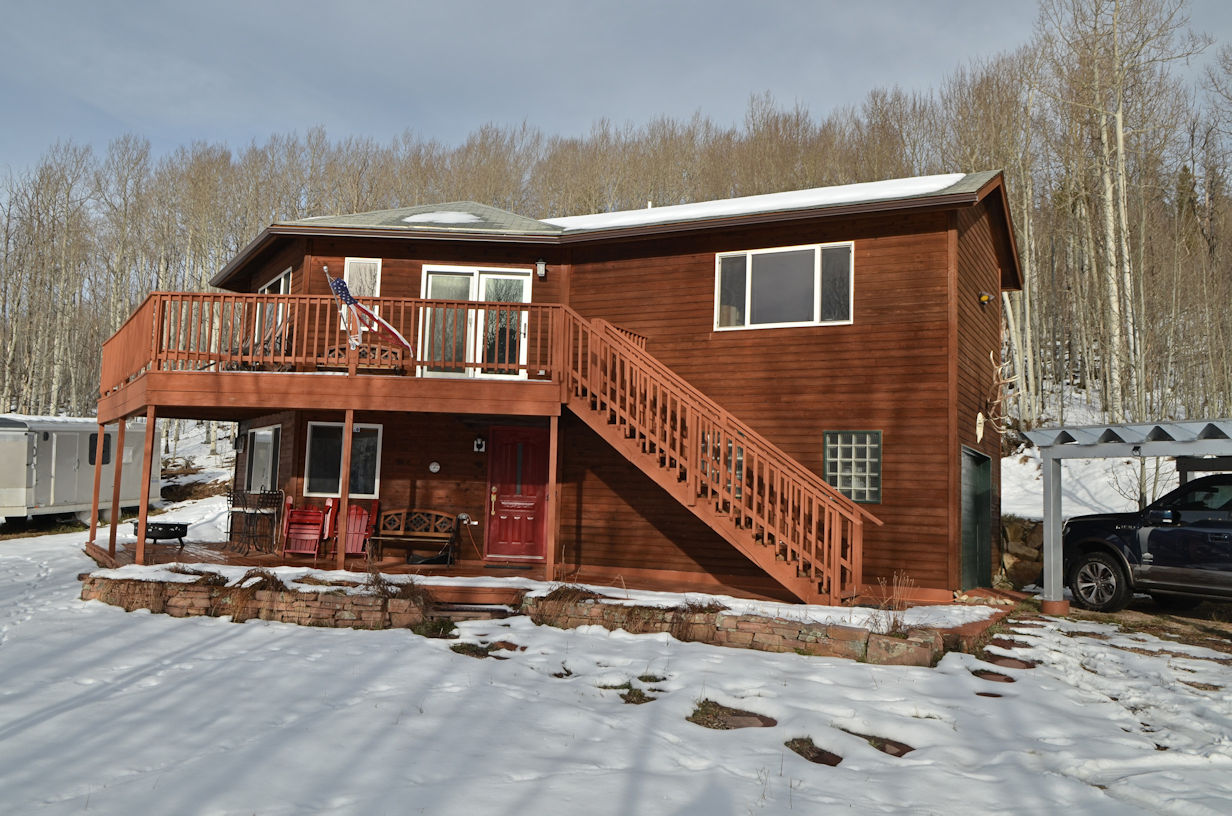 Click on home to see inside. The newly added carport shows to the right. To the far left, an enclosed trailer for carrying ATVs or precious cargo.


..


.. return to list ..