Scroll down each page that opens to see everything.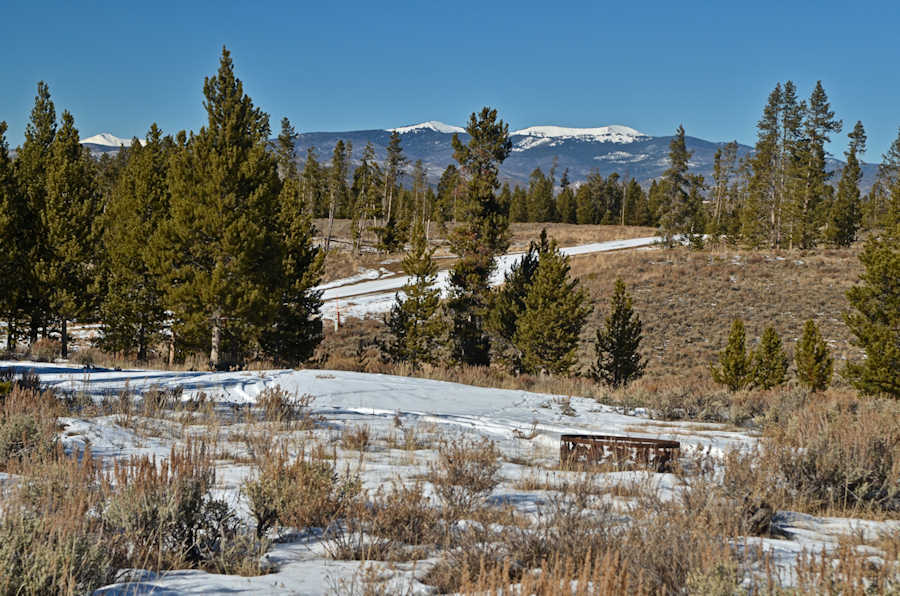 Scroll down for more views and maps of the area. Click on a photo for summer scenes from our archives.


5½ Acres of wide open space and western sky within the huge Legacy Park Ranch area of fine homes.
70% of the Ranch's 1800 acres is held in reserve in its natural state for the benefit of those
who have joined its special community. There is a new driveway to where one can overlook
a huge meadow with a small summer stream running close by. This level site is ready to build on
with an excellent well already drilled. $115,000
#492 Willis Drive. Legacy Park Ranch: Lot 98. R208249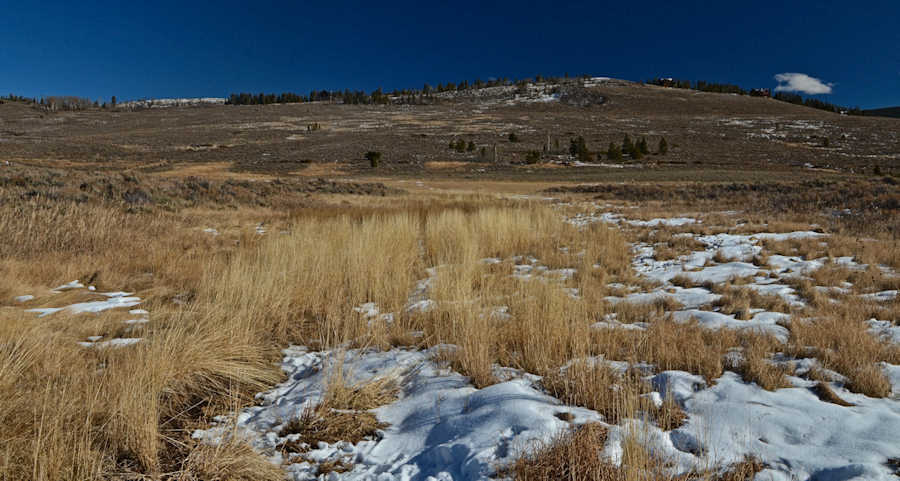 Scroll down for maps of the setting and two more views from this day.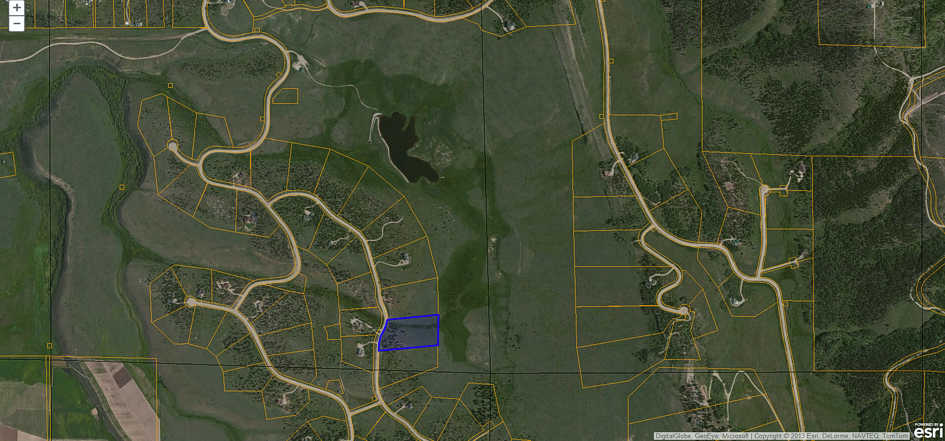 The 5½ acres is outlined in blue. Notice how the small stream shows up as a deeper shade of green.
Click on the map for summer photos of the huge open space meadow from the building site. On the last page of this presentation
you'll see photos of the community fishing lake and also the picnic areas northwest of the lake. Scroll down for a wider view.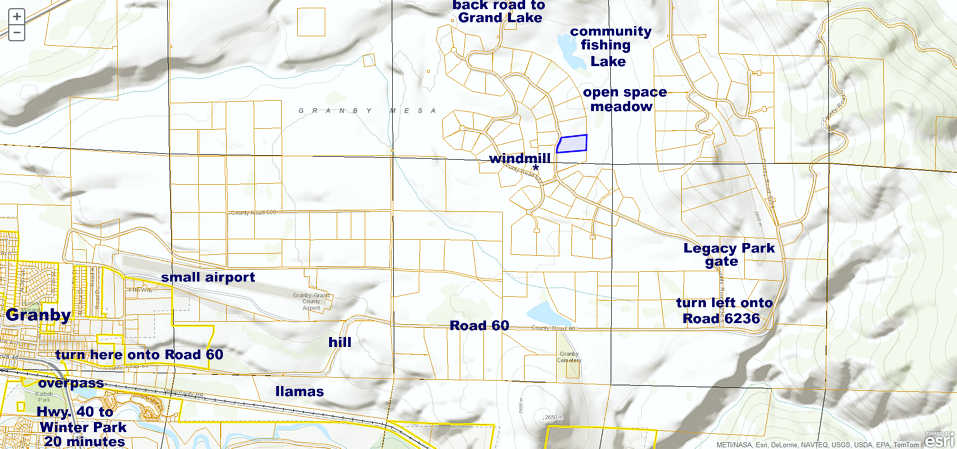 Scroll down to see the driveway for the home site outlined in blue. At the bottom of this page is a photo of the historic windmill.
Directions to site from Granby: turn off Hwy. 40, and head east onto Road 60. This road starts on the north side of the large railroad overpass
as you enter Granby (20 minutes south of Winter Park). Go 3½ miles on Road 60 and then turn left onto Road #6236. You will soon see a
Legacy Ranch Park entrance. Continue on the ranch's main road for 910th of a mile and you will see our sign on your right. When you first
drive along Road 60, after about 3 miles you will pass a large pond on your left and a huge horse stable area on
your right where you may inquire about stabling horses.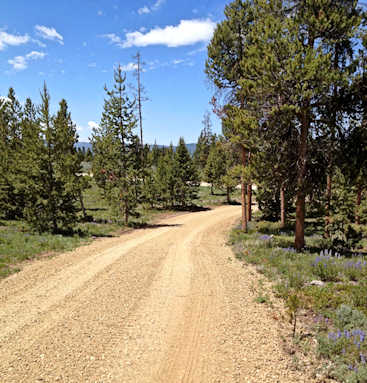 Scroll down for a winter view of the well at the end of the driveway.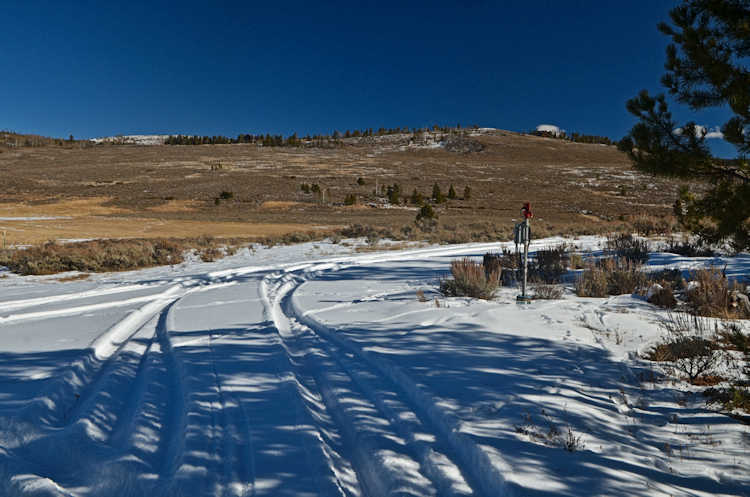 Scroll down to see the land from its road frontage.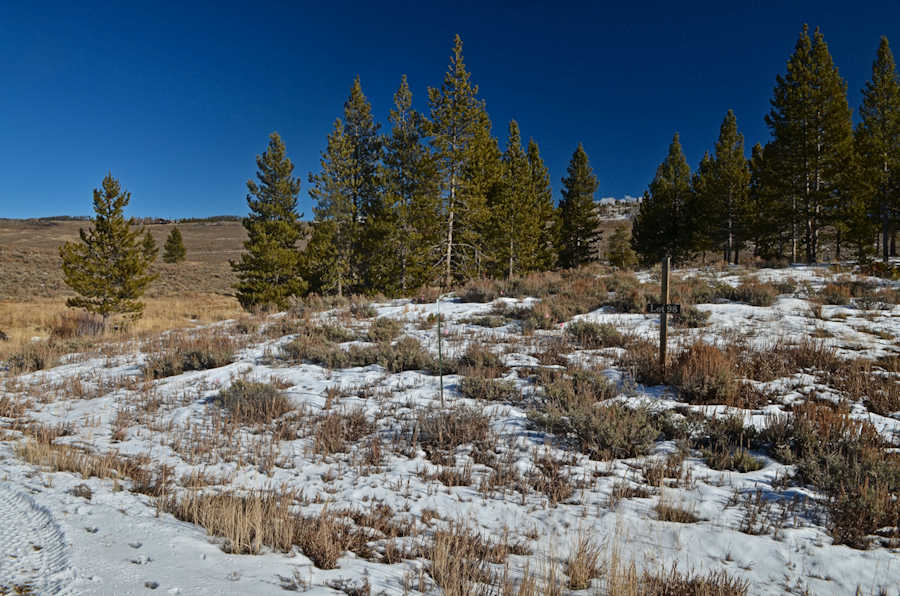 Click on photo for summer scenes from our archives.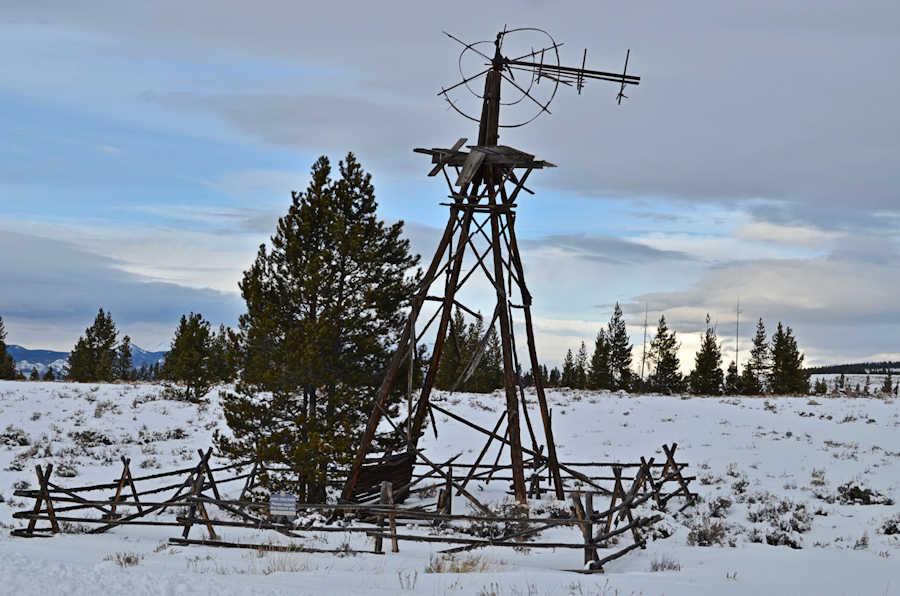 The land for sale is a short ways ahead and off to the right. The picturesque windmill is indicated on the map showing the land.


..


.. return to list ..