Stroll to Broome Hut // Second Creek Cabin near Berthoud Pass
We came upon this cabin by accident while testing a trail that a million people have
missed while focusing on the road as they drive over Berthoud Pass. It is our delight
to show you what is just off the paved road and astonishingly beautiful. Scroll down.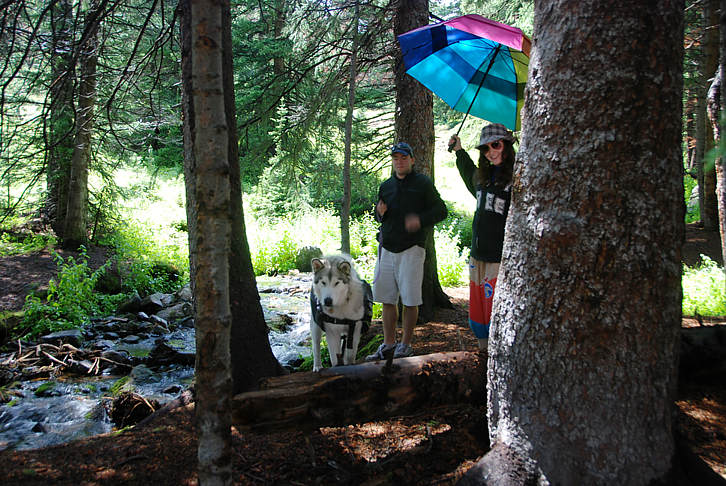 This area is visited by back-country skiers and snowboarders in the deep winter.
It is appealing the moment you get out of your car. Right by the parking area, there is
a lovely stream and bulbous trees swelled from all the moisture and nutrients. The parking
area is not well identified; signs warn about blasting and live ornaments for avalanche control.
Scroll down for photos taken along the way. Click on a photo to see the landscape 30 to 40
summer-minutes-of-walking up the trail.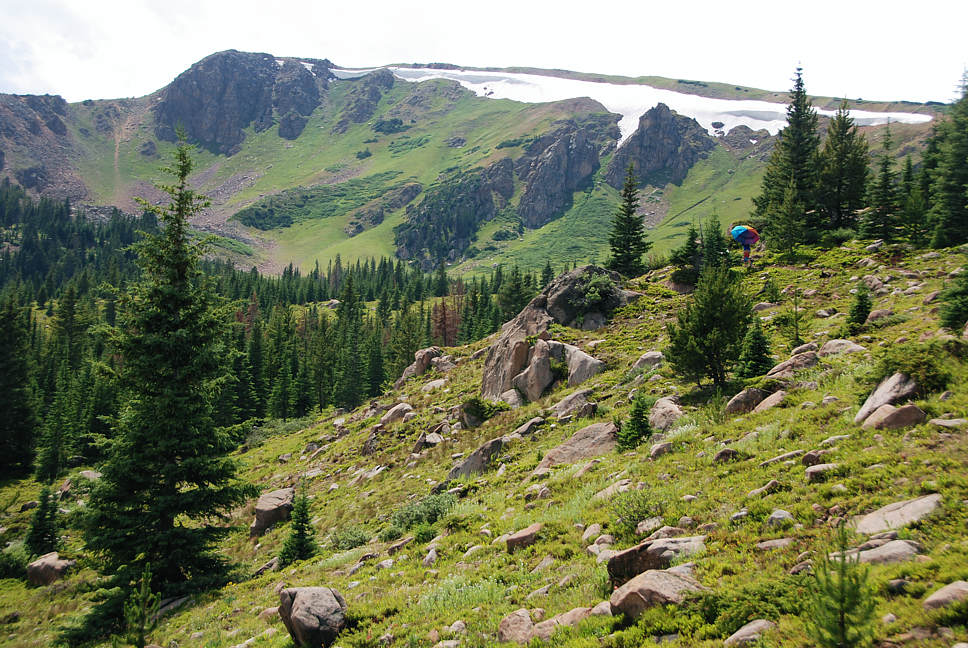 Scroll down for two more views. Click on a photo to go in deeper.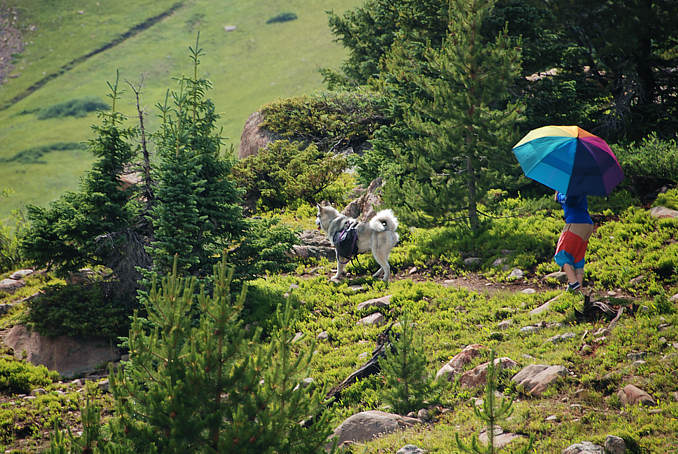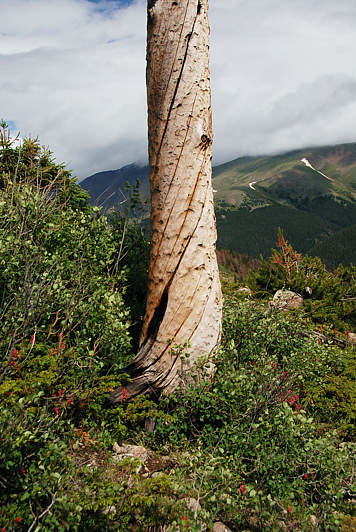 Click on photo.