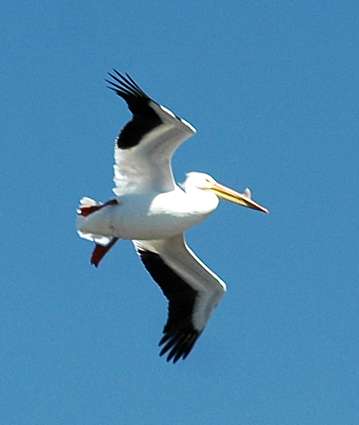 Pelican coming into
Shadow Mountain Lake. Scroll down for more images.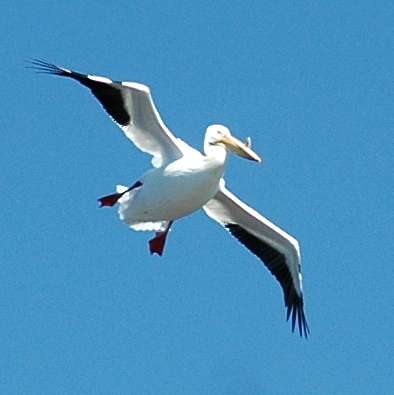 Scroll down for more views. Click on a photo for page two.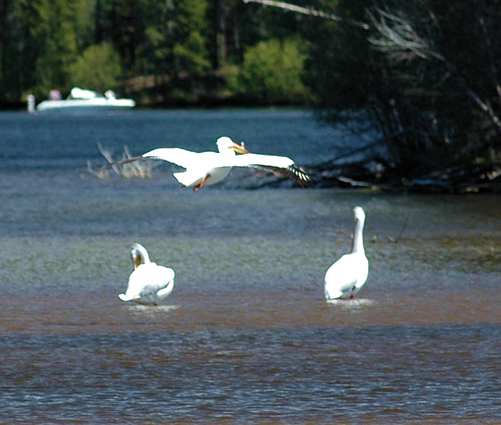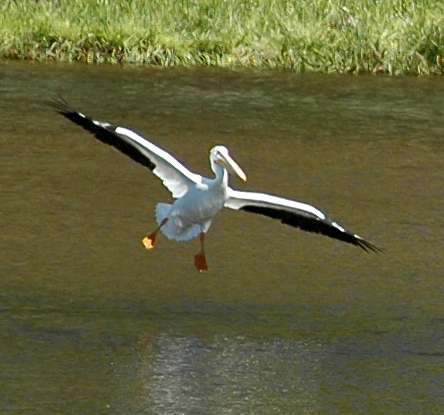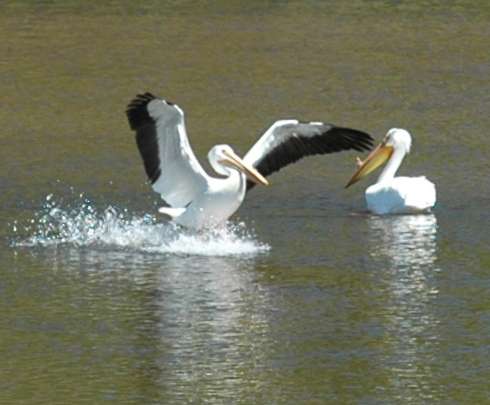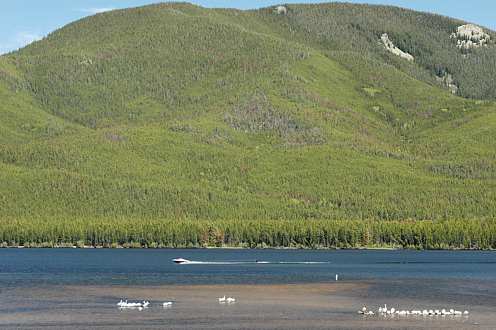 Click on photo for a second page of these fine birds and voracious eaters!
This colony of American White Pelicans was present in 2004.
I can't recall seeing them before that year. They have selected a
perfect setting where the Colorado flows into the lake and there is
a large delta, perfect for wading in some places, and deep and
swift with a current to attract aquatic life a few steps away.
Photo above shows a waterskier beyond the colony of pelicans.
The shallow areas are easily visible and confined to one fairly
large are near the southwest end of Shadow Mountain Lake.
.. return to Scenery2 page ..