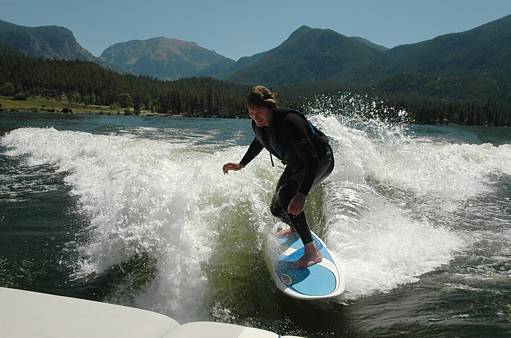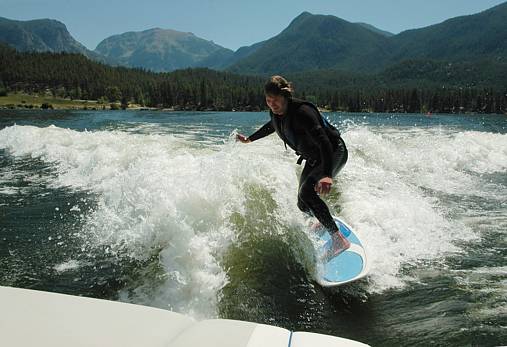 Yes, this is surfing on Grand Lake with Mount Baldy in the background!
Click on photo for more images and then we'll show you how it's done!
Photos by Mountain Lake Properties: www.MountainLake.com
700 page website with Colorado lake & mountain images, homes, land and businesses.
.. return to Scenery2 page ..