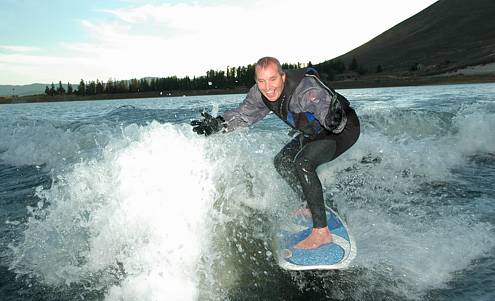 With the right equipment and a little practice to find your groove,
you can surf, with no rope, all the way around one of our lakes.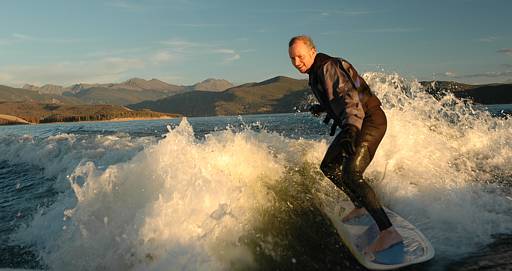 www.MountainLake.com
700 page website with Colorado lake & mountain images, homes, land and businesses.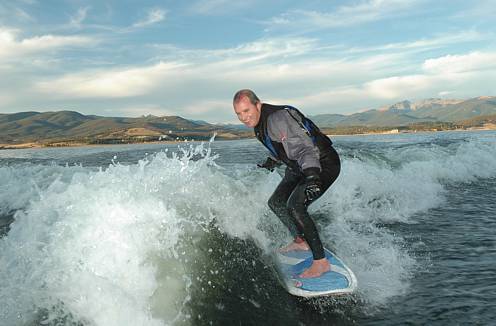 Click on photo to learn more. The surf board shown here is
a Fish by New Surf Project.
.. return to Scenery2 page ..