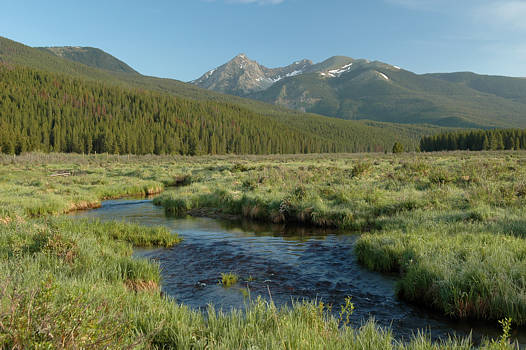 Click on photo to see the beginning of the trail. Scroll down for directions.
This hike has something for everyone. The first half mile is a highpoint
in itself and accessible to everyone. The next few miles is a double-wide
trail lined with Christmas trees, rich vegetation and rushing streams.
It's an abandoned road that couples could walk hand-in-hand. Soon we
will uncover and photograph a Model A hidden near Grand Lake with
truck gearing that has been up the trail all the way to the Wolverine Mine!
Blue Lake can be reached by most groups. Those who are more fit or adapted
to the altitude will want to explore the alpine gardens above Blue Lake.
Below are a couple of maps with a path tracked by a GPS outlined in red.
The profile charts the elevation gain from the beginning to Blue Lake and on
up to an upper shoulder of Bowen Mountain and then around and down to
where the trails for Bowen Gulch and Blue Lake meet.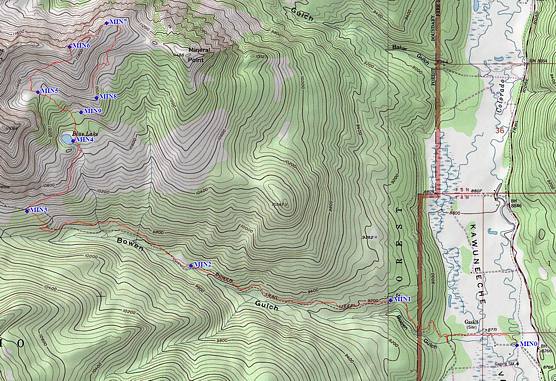 Scroll down to zoom in on the upper portion of the route. Click on an image
to see the trailhead and for more information about how to find it.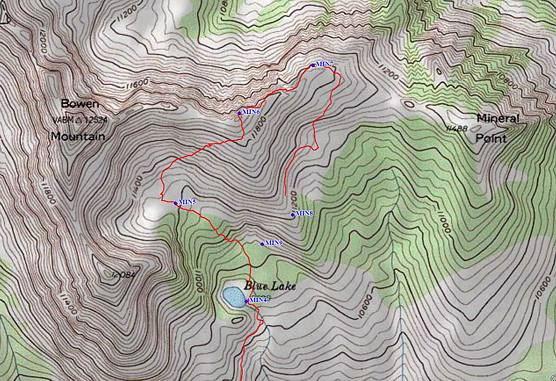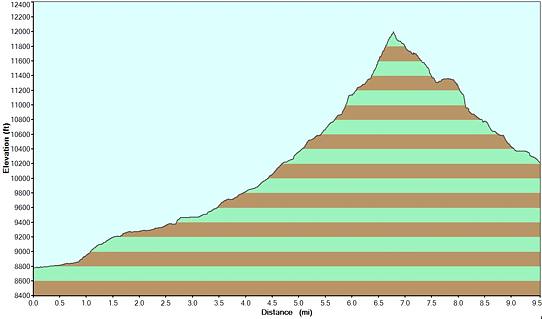 From Gaskil to Bowen's North (right) shoulder and back down to where
the wide Bowen Gulch trail meets the Blue Lake trail. Click on image to
start the journey.
.. return to Scenery2 page ..