Scroll down for a taste of the snowmobile wonderland west of Grand Lake, Colorado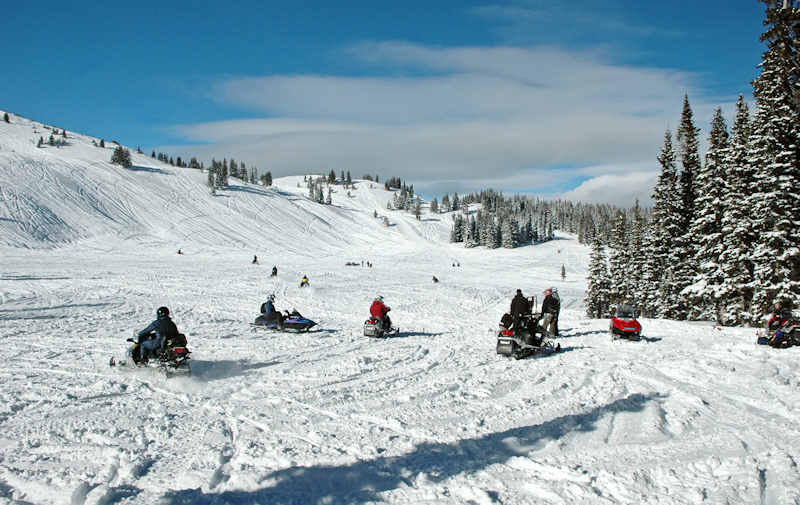 Scroll down for 20 more scenes. Click here or on photo above to » return to the page with the video of this fine area in summmer and winter.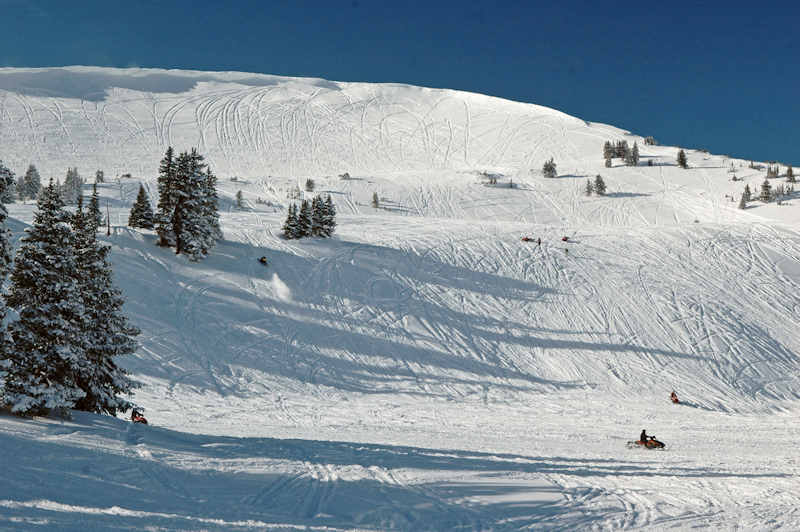 Snow can fall up here almost every day in the winter with depths being three times greater than in Grand Lake Village.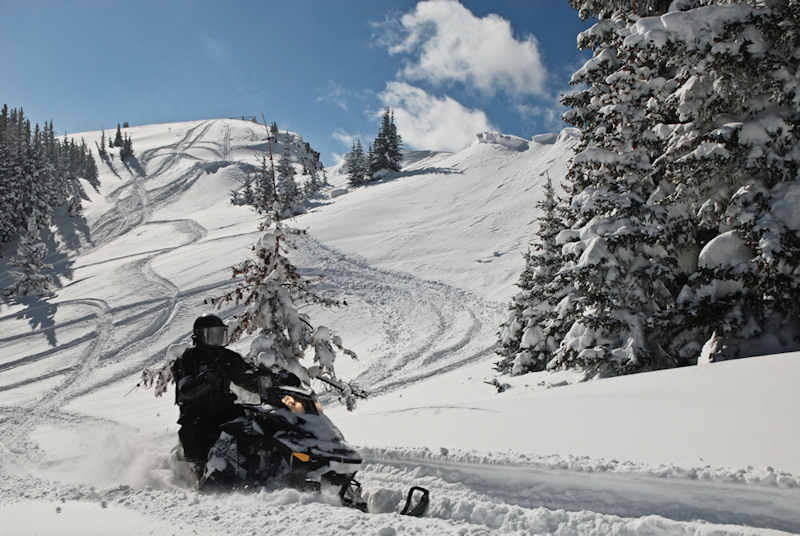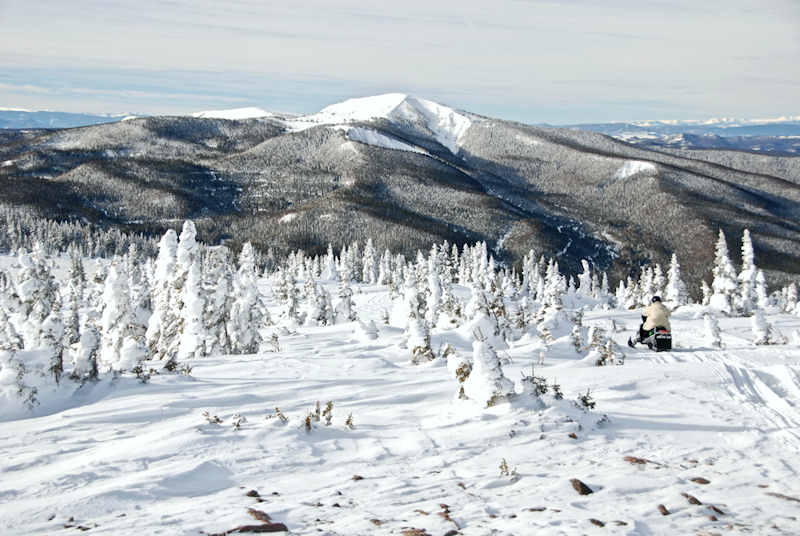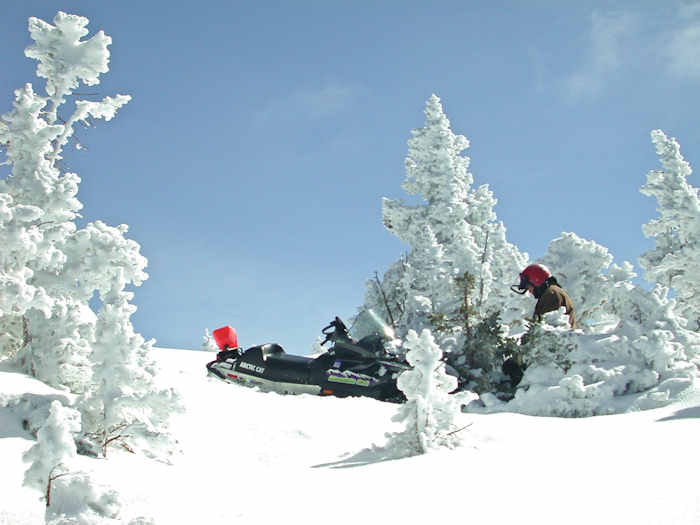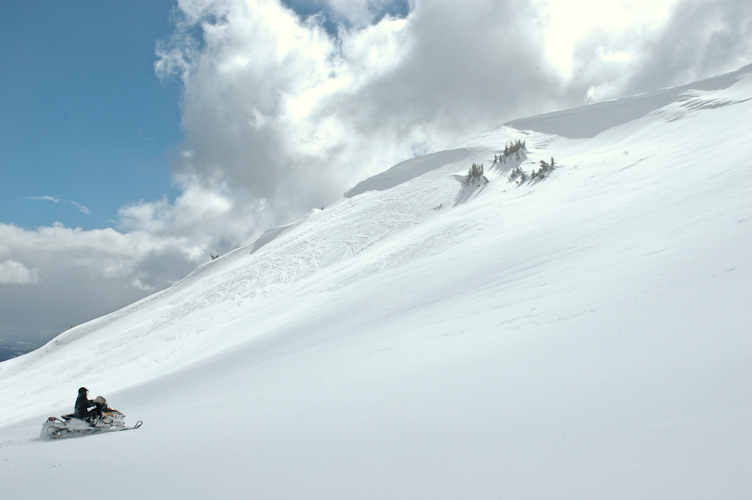 Although many go to test the limits .... it is best and safer to just enjoy the luxury of being transported to such exquisite country.
Stay on the groomed trails ... and you'll have an easy time and get to see all of the sights. Scroll down for many more.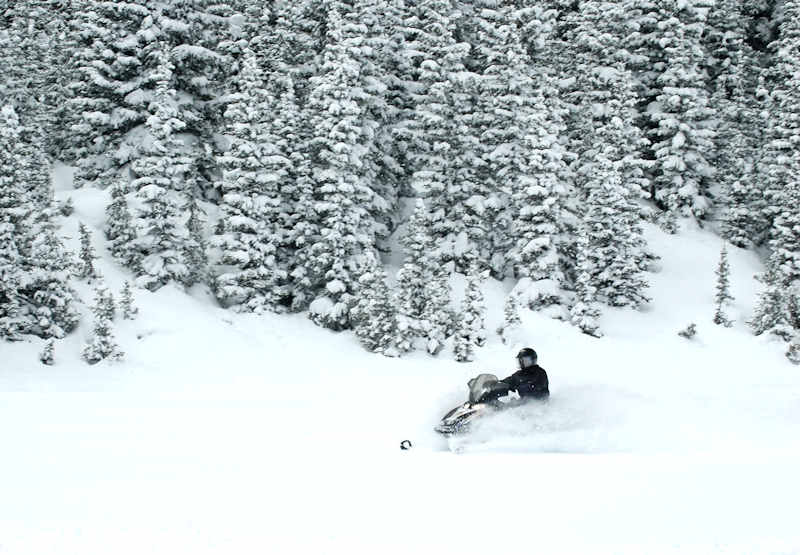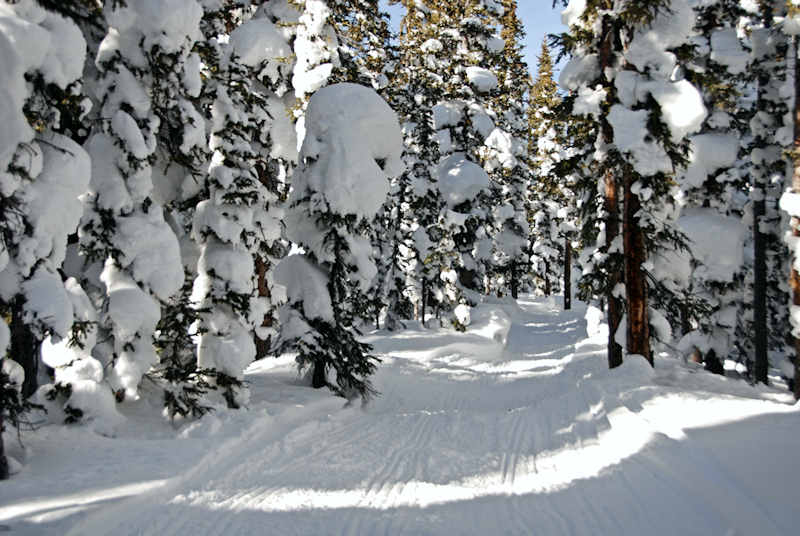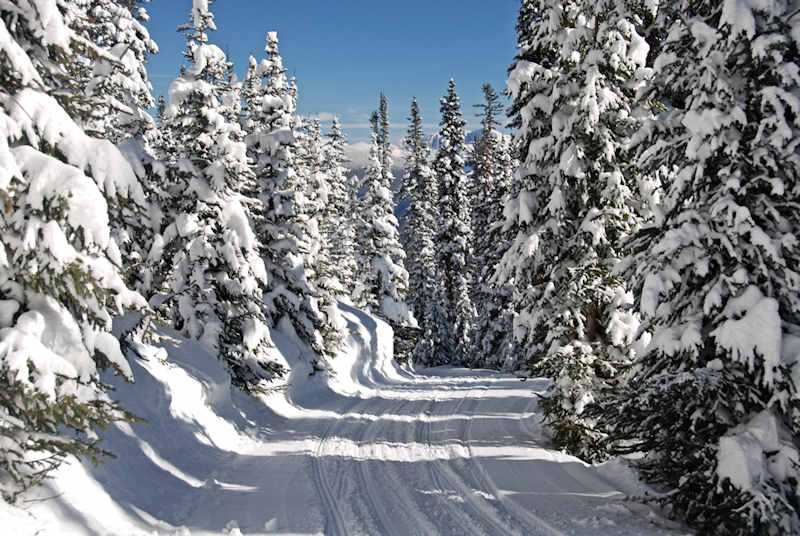 Scenes like these can be just 30 minutes away by snowmobile from your cabin in Grand Lake.
In the summer, the road is much rougher and it can take an hour or two, yet it is still rewarding.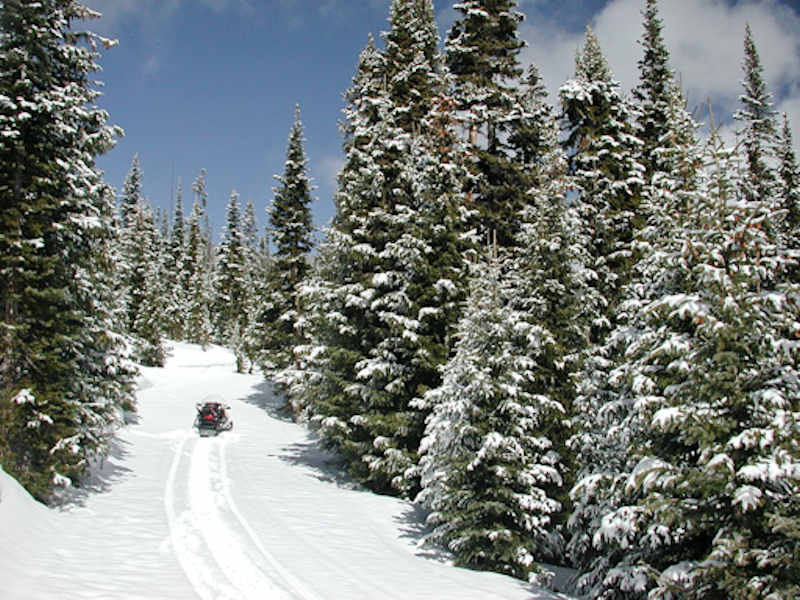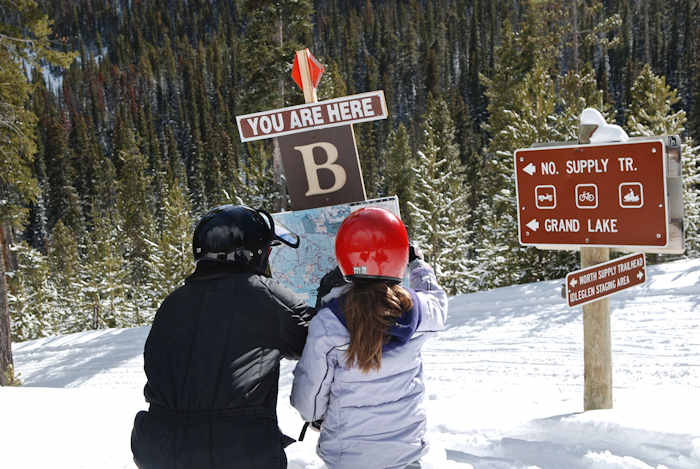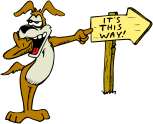 With a over 100 miles of groomed trails and open meadows ... one can get lost ....
Businesses in town can provide you with maps and sound advice on how to ensure a pleasant journey there and back.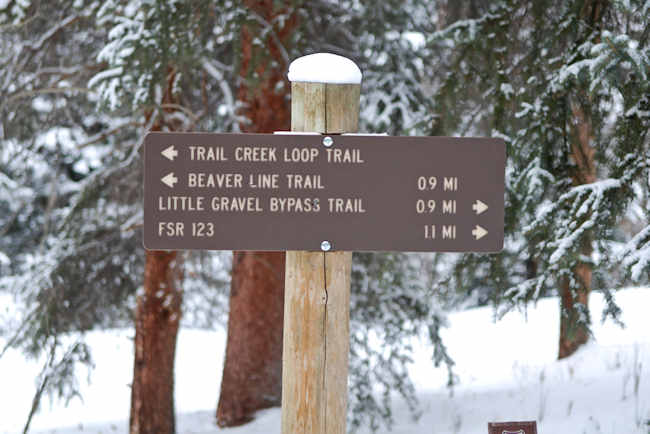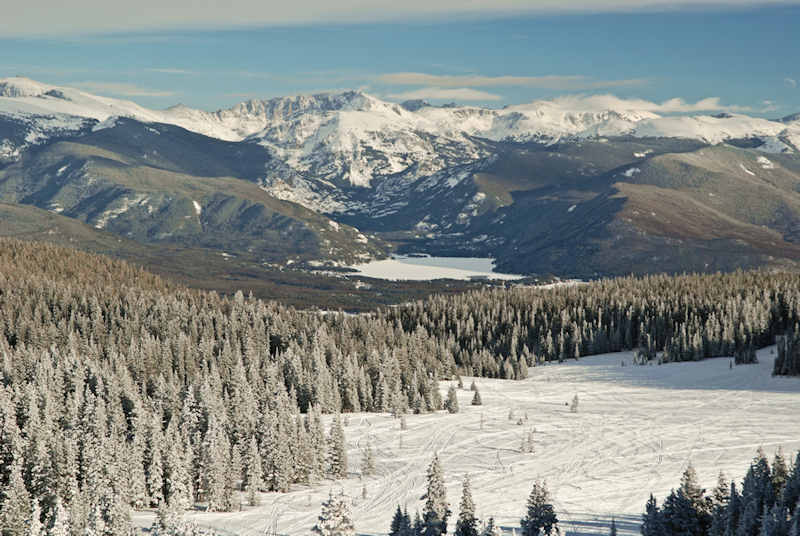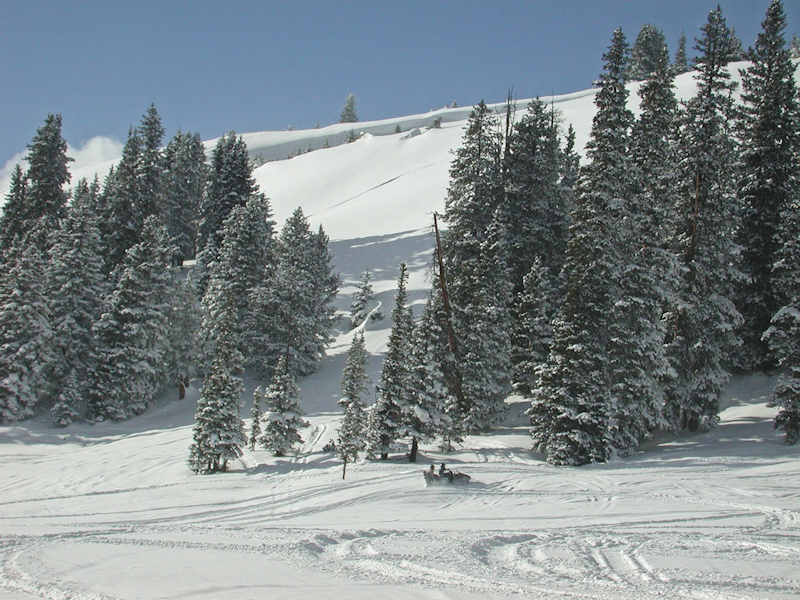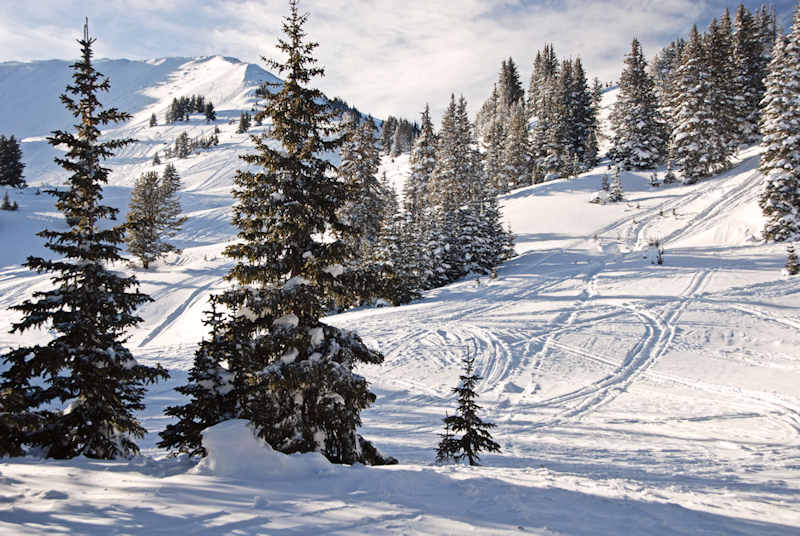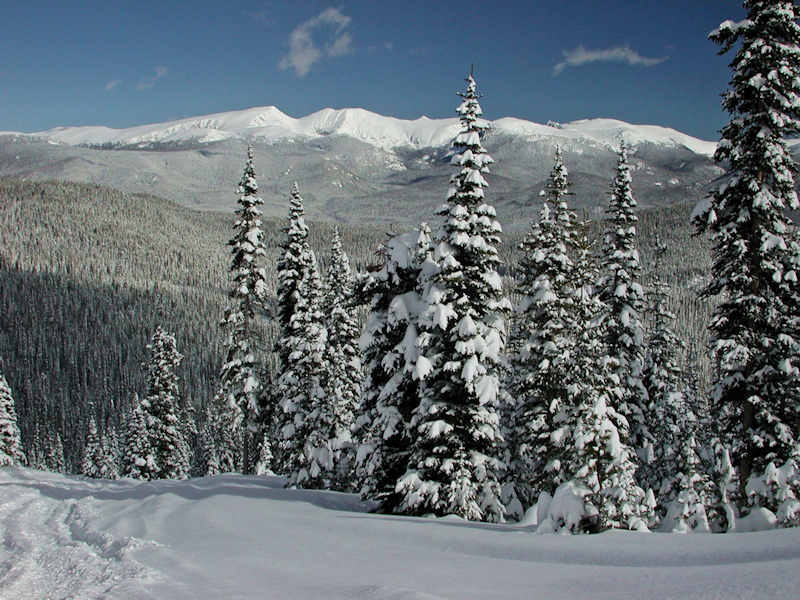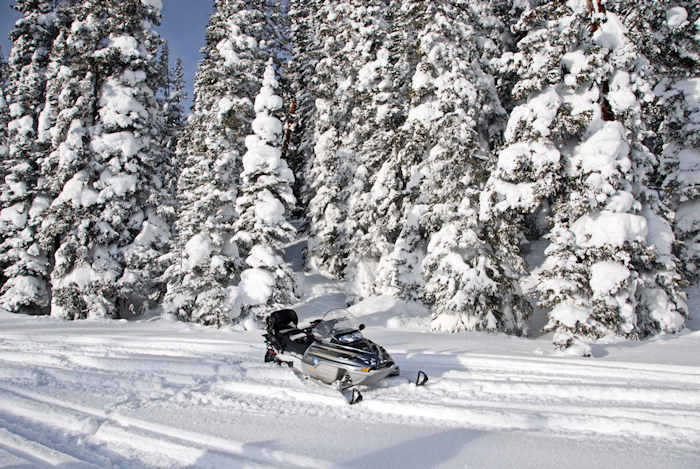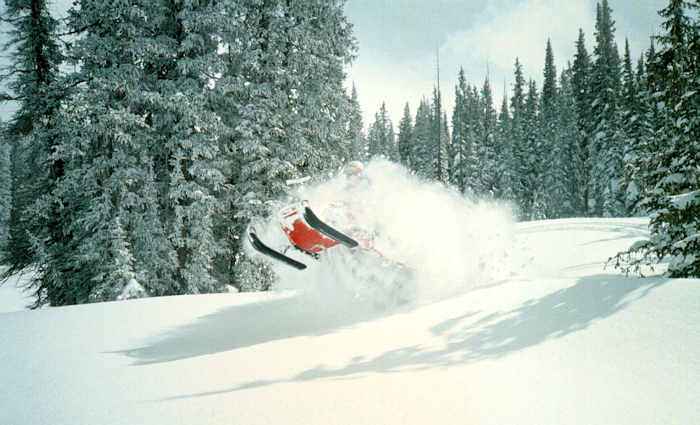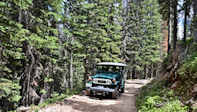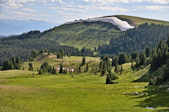 Off-Road by Landcruiser 4x4, Kawasaki trailbike
and Ski-Doo snowmobile to verdant tundra west of Grand Lake, Colorado. Overlook Lake Granby and the
Continental Divide from a high shelf below Big and Little Gravel Mountain in The Arapaho National Forest.
Moose, wildflowers, and some crazy trails set to music ... "You Better Watch Out" and "The Sound of Music".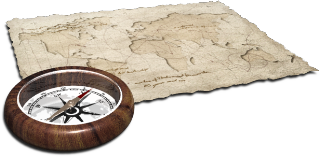 Call us with questions about anything that interests you on this site.
Nationwide toll-free: 1-866-296-1949.
When in Grand County, use 627-3103 and visit us on the sunny side
of the boardwalk near the east end of Grand Lake Village.
Ask for maps showing listings from all offices.
We are just a block from Grand Lake's sandy beach.
Rocky Mountain National Park beckons with wildlife, open meadows
and a vast alpine tundra that's easy to reach in the summer.
During the winter, the landscape is yours to savor away from the crowds.
Grand Lake's streets turn white and you can snowmobile to restaurants
after dashing through the powder at treeline. Three Great Lakes plus
several private ones - a special place to call Home.


For additional information send e-mail to relax@MountainLake.com
We prefer that you speak to us directly by telephone or walk into
our office on main street, just past the the town square and
one block from Grand Lake's public beach. Please call us:

970-627-3103 Grand County Colorado voice line (locally dial 627-3103)
866-296-1949 Toll Free nationwide
970-627-3003 Local Fax line
Send letters & documents to P.O. Box 1350, Grand Lake, Colorado 80447
Donna Ready's email address for discussing contacts is donnaready@hotmail.com





»» .. to splash page »» www.MountainLake.com «« Jump to Homes ... Land ... Businesses ... YouTube .. What'sNew

Step out in the Great Outdoors .... Watch for links to alternative tiled universes coming soon.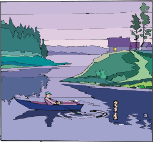 Jump to Homes ... Land ... Businesses ... Weather .. What'sNew


We have our own channel now to bring Grand Lake to you.

© Text & Structure of this site is Copyrighted 5/1/96.