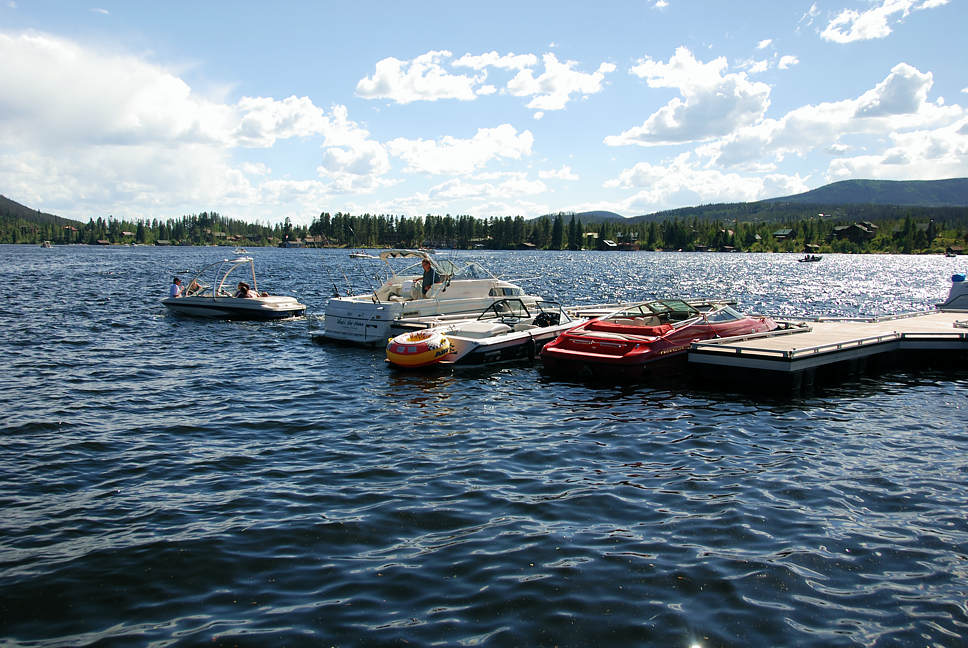 Scroll down for 9 more enticing views of the docks and comfortable grassy areas.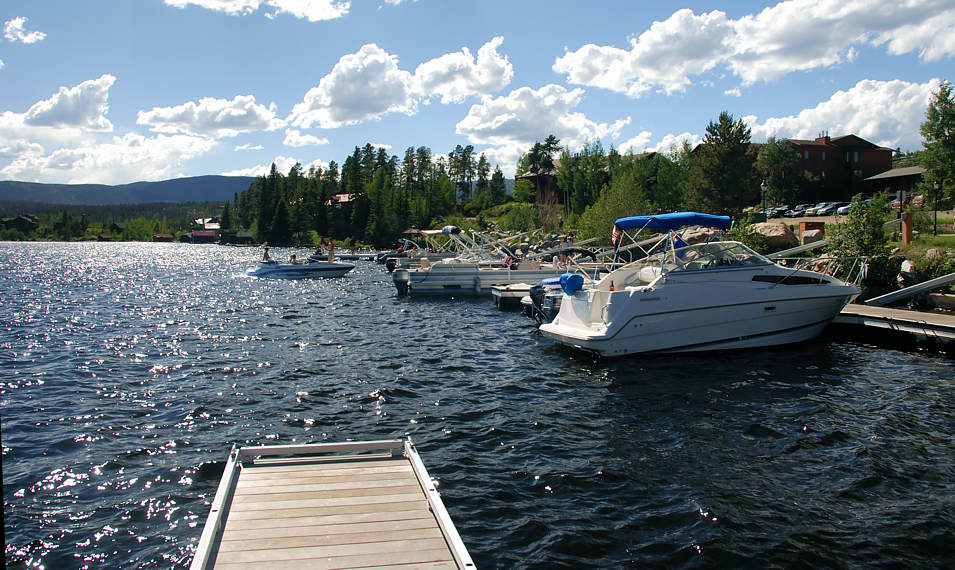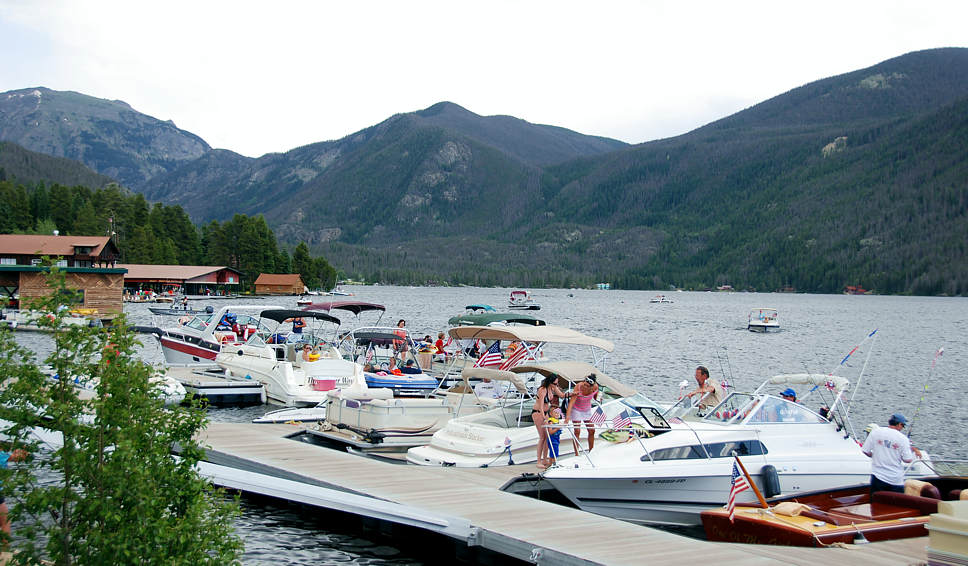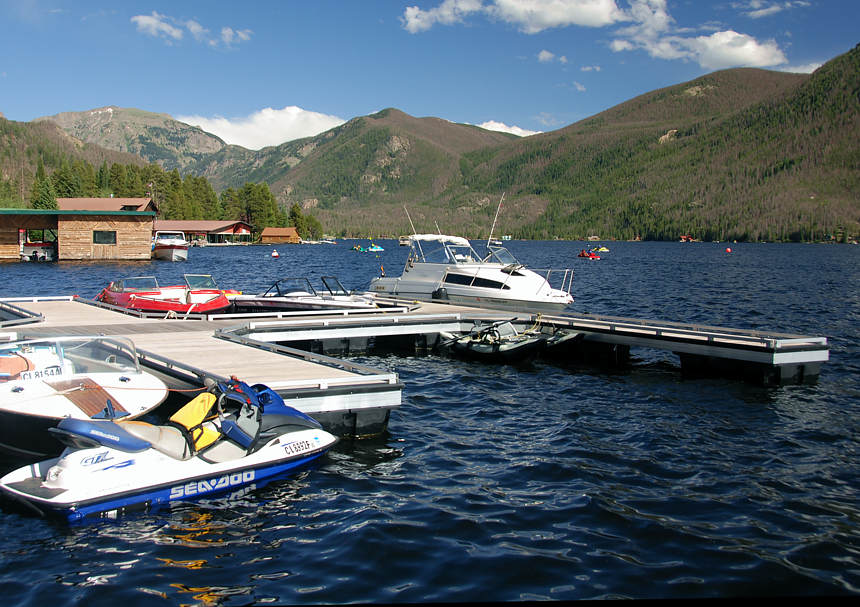 Scroll down for 6 more images. Click on a photo to walk the boardwalk, one block away. Much of Grand Lake
is well over a 100 feet deep. A significant part in the middle is 200 to 250 feet deep. The lake is fed by two
large streams that flow almost entirely in Rocky Mountain National Park and reach back and up 12 miles
to the Continental Divide. These are the headwaters of the Colorado River, the same river that carved the
Grand Canyon. To increase your boating experience There is a channel from Grand Lake to Shadow Mountain
Lake. Overnight boat camping is not allowed at the public docks in Grand Lake. For that, we recommend that
you go on Lake Granby and explore its very long shoreline and variety of beaches and coves. Scroll down ...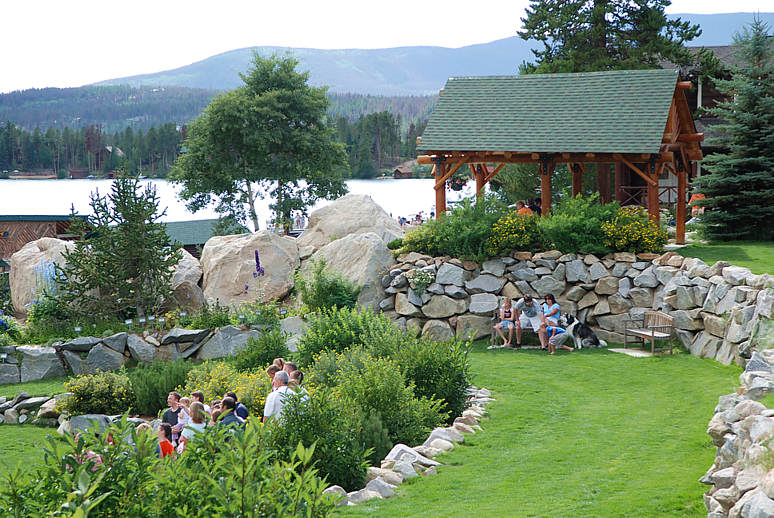 Scroll down for 3 more images.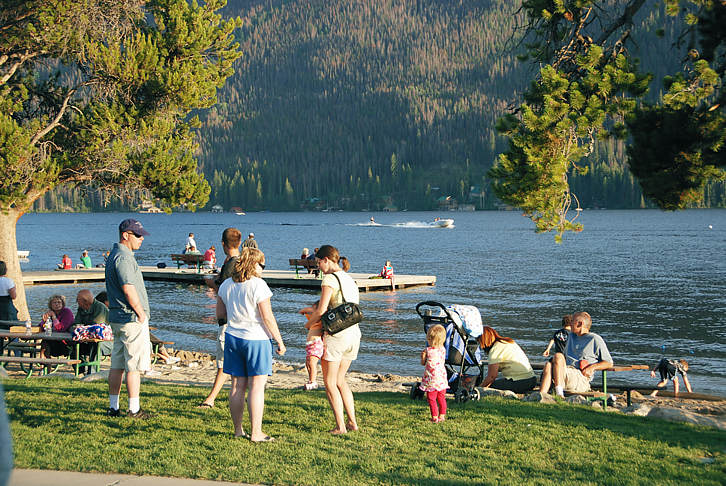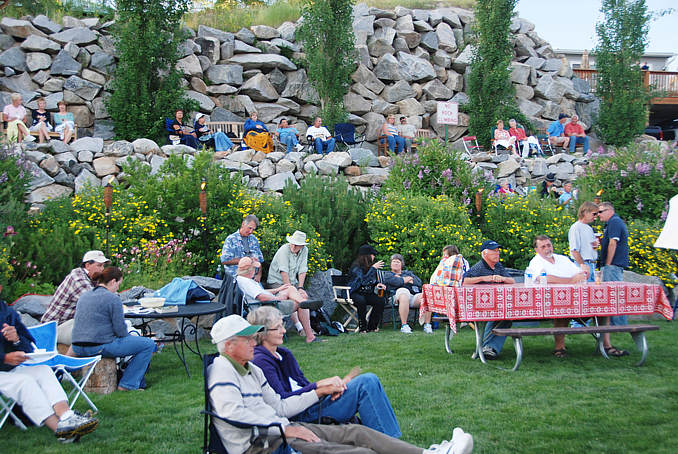 The beach area is great place to enjoy events (scroll down). Most outdoor events,
however, are held in the town square (one block away) along the boardwalk.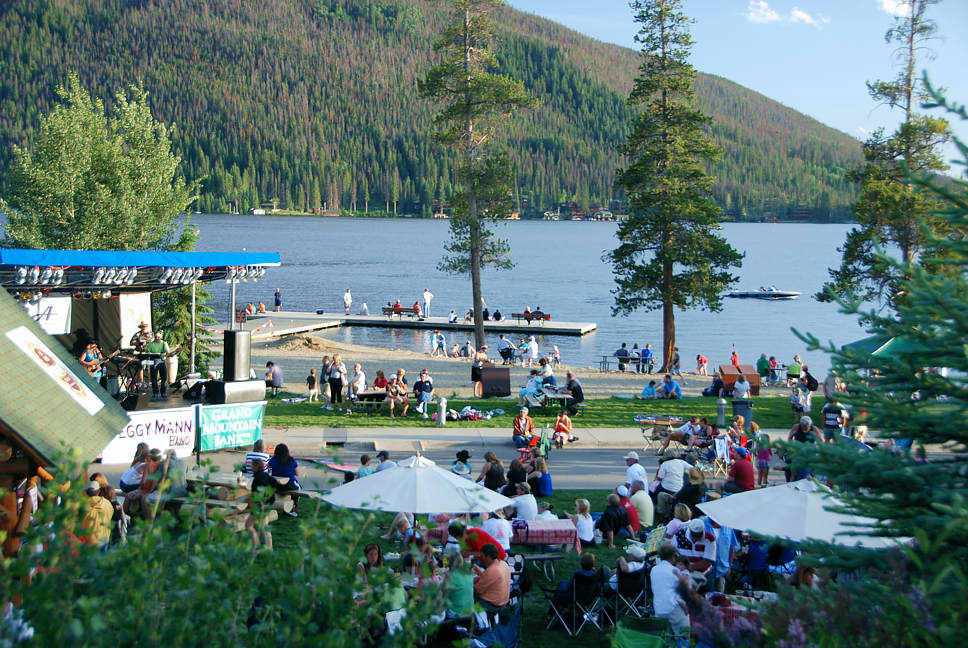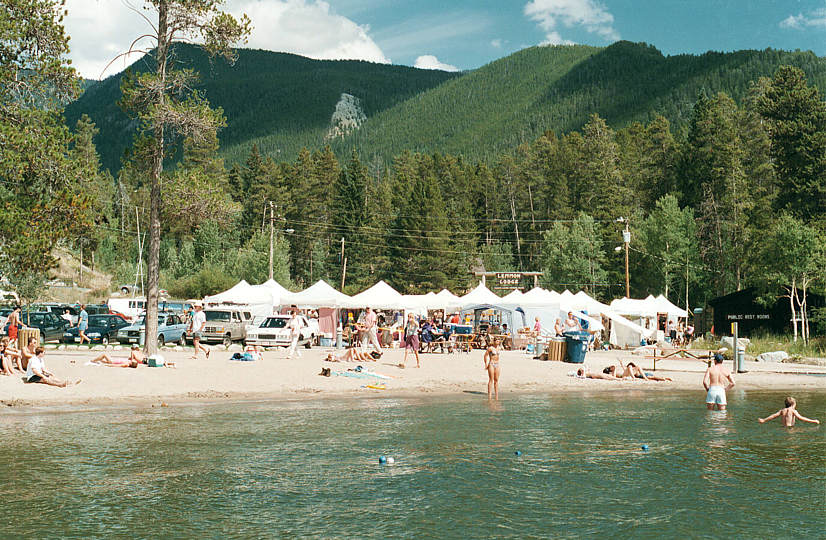 Click on a photo to walk the boardwalk. Scroll down for 2 more images.

A big part of the enjoyment of being on Grand Lake is watching the sailboats ... or braving the waters in something smaller.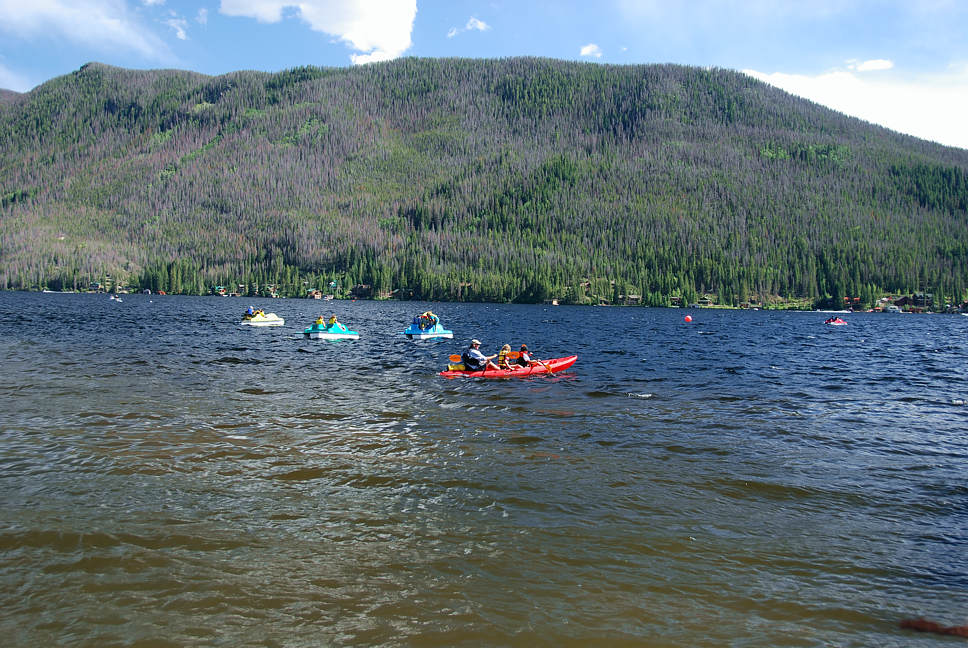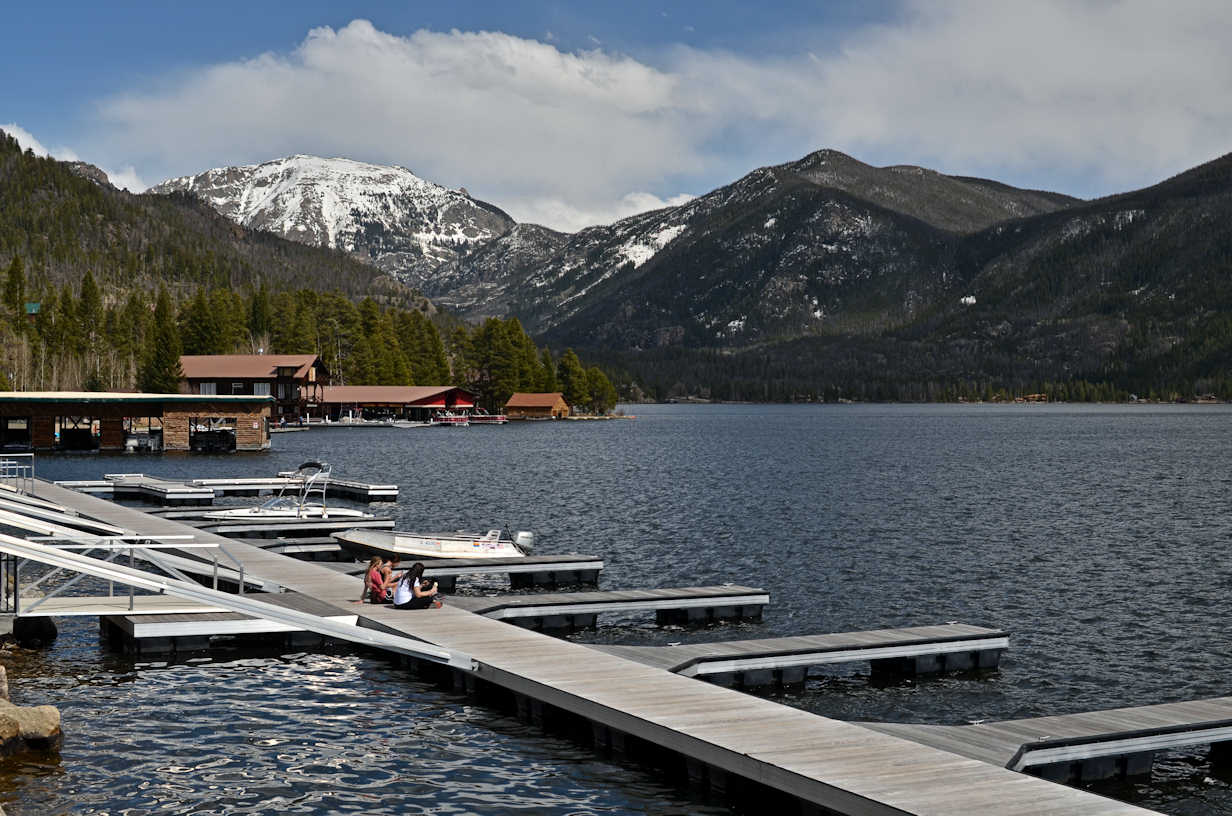 Ice-cream social before the business of Memorial Day Weekend in 2014.


Click on photo to walk the boardwalk.





.. return to Scenery2 list of journeys ..
»» .. to splash page »» www.MountainLake.com ««