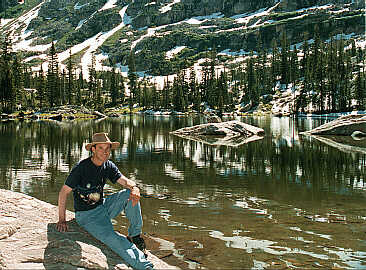 Scott Ready is responsible for the creation and maintenance of this web site.
He prepares the marketing material for our listings and takes all of
our home and scenery pictures (including this self portrait).
Scott Ready came to Grand Lake with his wife Donna in 1979.
Beyond marketing Grand County, his interests are in his family,
wilderness appreciation .. innovative home designs ... science ...
and wake surfing!
The Wilderness appreciation shines in the Scenery and Wildlife
photos, our annual calendar and in Scott's enthusiasm for living in Grand Lake.
The innovative and intelligent home design comes from years of
observing builders and also creating our own designs. We have been
rather sparing in sharing ideas here due to a sense of modesty and
also a shortage of time in presenting everything well. For the year 2010
we are completing some projects that have been years in the making,
so we have quite a bit of material to share that is both entertaining
and instructional. One of the designs near completion is a 3kw off-grid
photovoltaic power plant.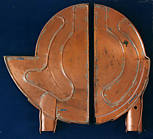 For the science department, on April 1 of 2010, we created
a new page on "The Lessons of the Quantum" in the form of a "children's book"
called E is for Elephant.
.. to introduction to Mountain Lake Properties staff
..to Main Menu