Grand Lake, Colorado Events: many are FREE.

Free ice skating rink is open 24/7 at the Grand Lake Center
(our former elementary school on Center Drive, past the post office). 970-627-2415

ALL WINTER LONG...
1. Sledding Hill by Trinity Church (Turn by Grand Lake Hardware and look to your right.)

2. Ice skating! Skates in all sizes can be borrowed, free for the asking, at the Grand Lake Center (site of our former elementary school) 970-627-2415

3. Cross country skiing at Grand Lake Nordic Center – Free Snow Tubing, too! Turn onto Road 48, by Sloopy's and go to the end of the paved road.
grandlakerecreation.com 970-627-8008 Sly Fox Restaurant/bar offers warm treats!

4. Hundred miles of groomed snowmobile trails through thousands of acres of National Forest! Rentals include suits and boots.

EVERY EVENING from tonight through January 1st. Amazing Sound & Light Show last over 45 minutes. FREE.
Be entertained from the warmth of your car. Show begins every hour on the hour, 5 pm to 9 pm (until 10 pm on Fridays and Saturdays).
Arrive at any point. Five miles south of Grand Lake, turn west onto Road 4 and go to the 2 mile marker: 2142 Grand County Road 4.

Join us again on January 27 at the Grand Lake Nordic Center for a Full Moon Ski.
grandlakerecreation.com 970-627-8008

WINTER CARNIVAL February 10th! Ice sculptures, crazy fun 'n games.

More events are being added at GrandLakeChamber.com 970-627-3402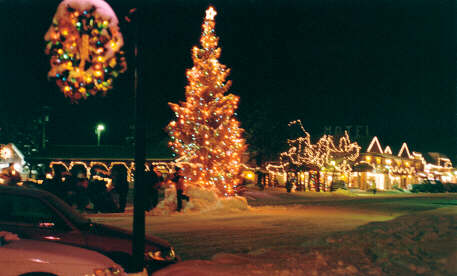 Click here for » events posted on the Grand Lake Chamber site.

Click here for » Live Theatre Ticket and Shows info use your back button to return to here

Click here for » Play at Winter Park events .

Click here for » events posted on the Sky Hi News .
Grand Lake Recreation District: Golf Course events
Click here to visit the Winter Park Ski Area website.
Click here to start into the Mountain Lake Properties 700 page website
for Grand Lake by the west entrance to Rocky Mountain National Park.
Let our 700 page website guide you to Scenery and Sports sections for info on
Snowmobiling, Hiking, Sailing and Inland-Surfing!
PLANNING Your Own Event? See here for Lakeside possibilities.

Colorado Boating Sailing Wakeboarding
Photography Scenery Screensaver

Rocky Mountain National Park
Arapaho National Forest
Shadow Mountain Lake
Lake Granby
Colorado Hiking Trail
Colorado ATV trail
Colorado Weather snow report
Colorado snowmobile trail
Winter Park Skiing
Indian Peaks Wilderness
Web cam Lake cam tundra cam