Scroll down each page that opens to see everything.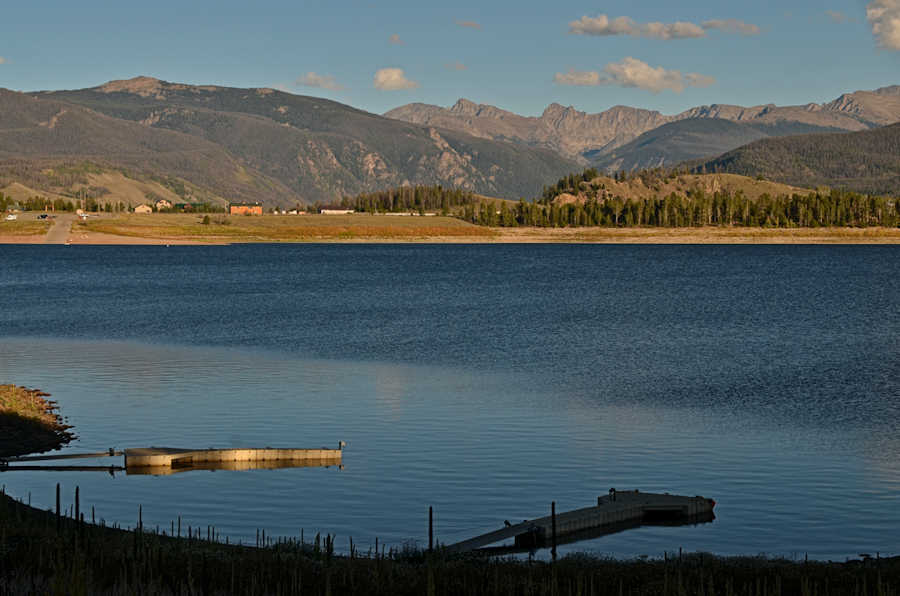 Scroll down to step back into the aspen forest.

Lakefront cabin site on Lake Granby with lots of free open space nearby.
Land is hidden by a grove of aspen below a scenic pull-off from Highway 34
near the south end of Lake Granby. Enjoy fine views over Rainbow Bay to "Sleeping Lincoln"
in the high peaks along the Continental Divide. A boat launch is directly across the bay. $169,900
Scanloch: Lot 13, Block 9. #61 County Road 6121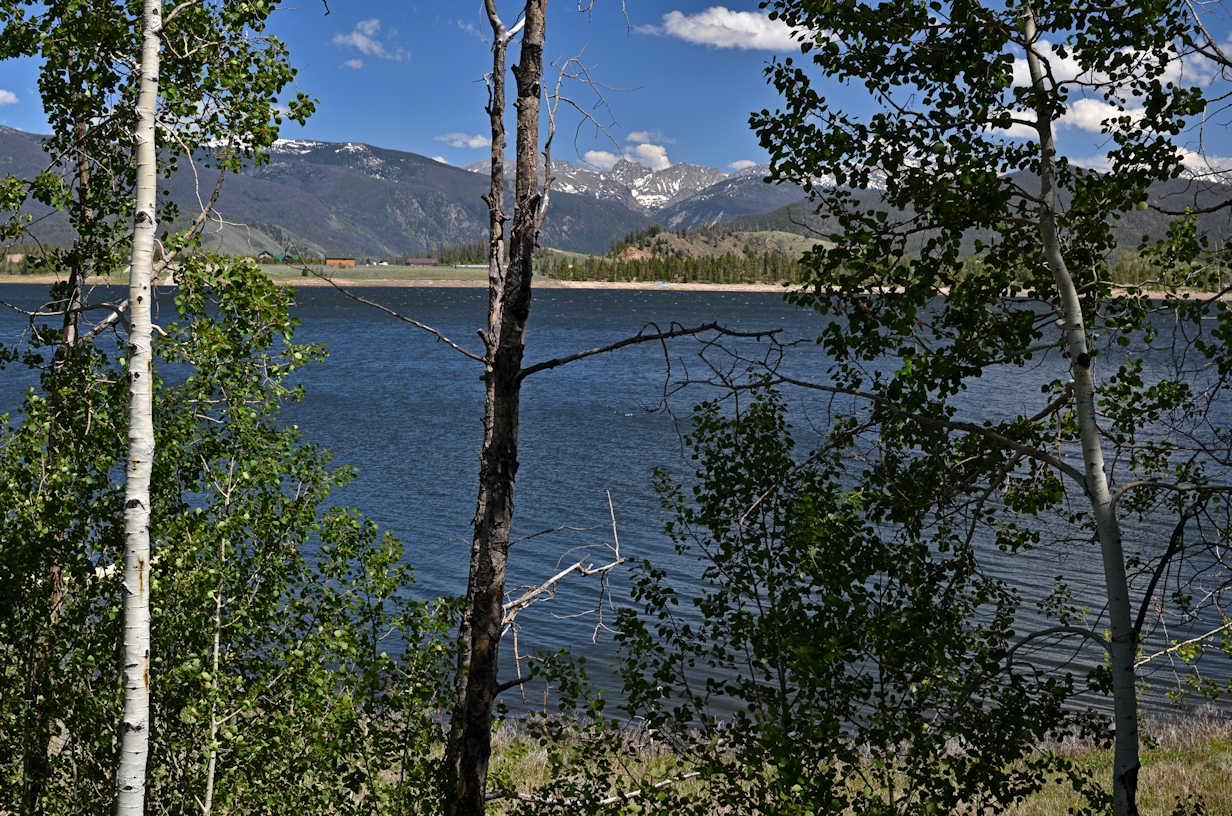 Scroll down for another view. When you build and know exactly where your windows and deck are positioned, you can use trees to frame your views.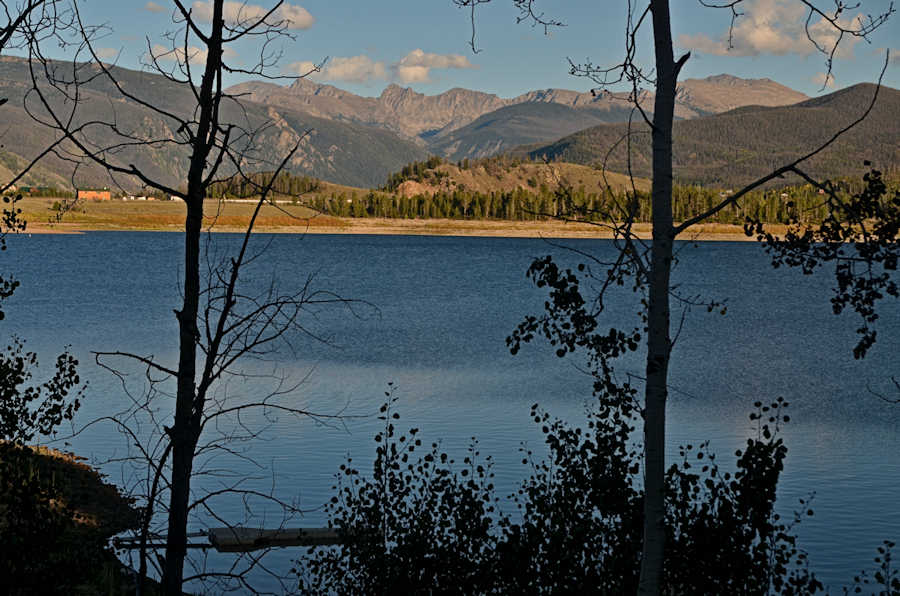 Scroll down for maps of the setting and more fine views.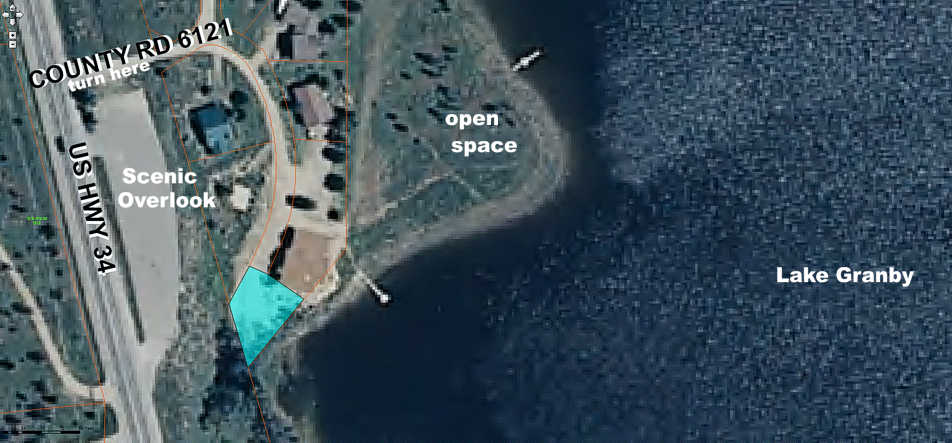 Land is highlighted in blue-green. Scroll down for a wider view of the setting.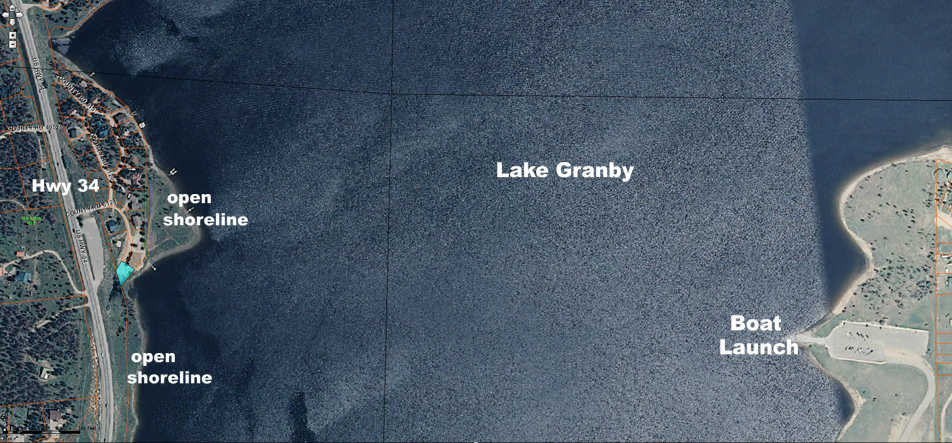 Scroll down for a close view of the land from the water.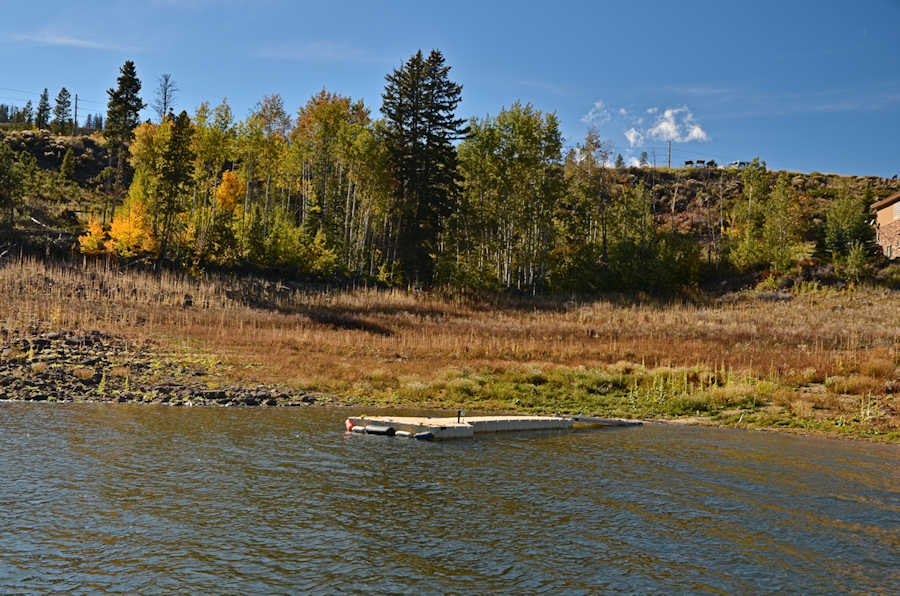 Scroll down for a photo showing the boat launch across Rainbow Bay.

Rainbows are not unusual for summer afternoons. In the late fall, you have delicate mists rising in the morning.
Click here to » visit a cabin site across the Highway and up the hill a bit with rainbow photos.


With a good design, your lakefront cabin can have three rooms (on the one level) facing the lake. You could also allocate some of the space
for a drive-in upper level garage and have most of the living quarters on a walkout level below. With this design, you would might use steel
beams for the floor between the two levels. The lower level would have lots of privacy and great views. It would be inviting for stepping out
and doing some beach combing.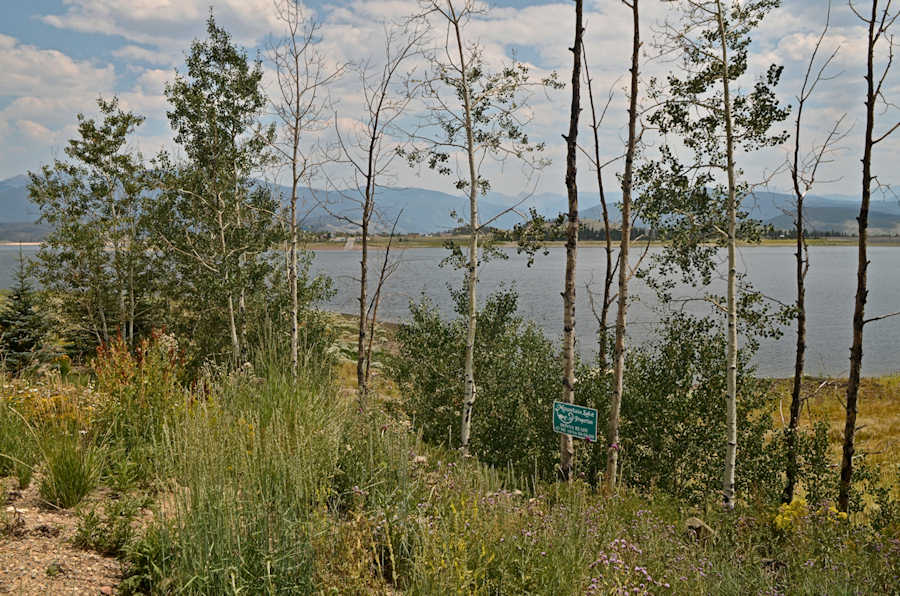 The paved strip directly across the water is the boat ramp. Click on photo for two more views across the land. Scroll down for a view on a clear day.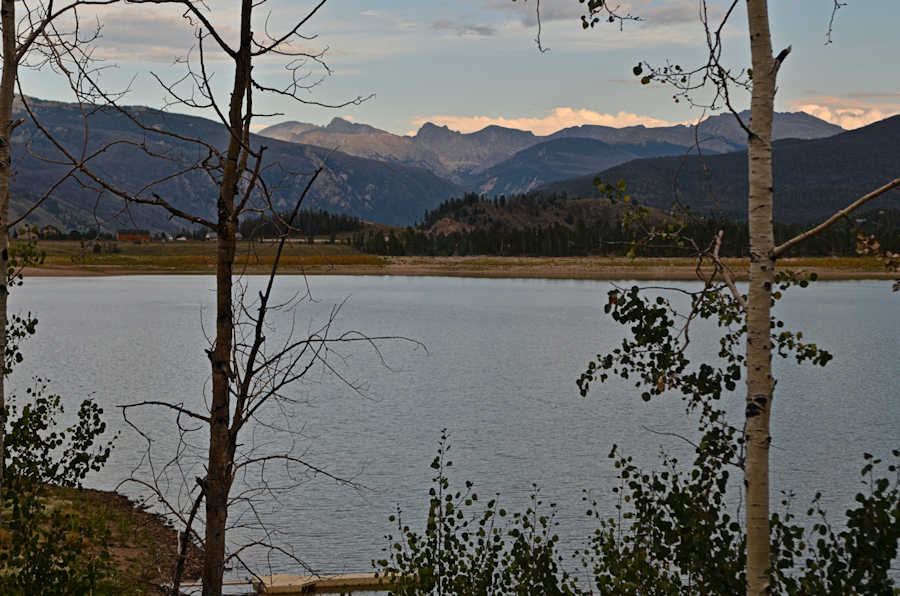 Abe in repose along the Continental Divide, the backbone of the USA. Scroll down for a wider view of the setting.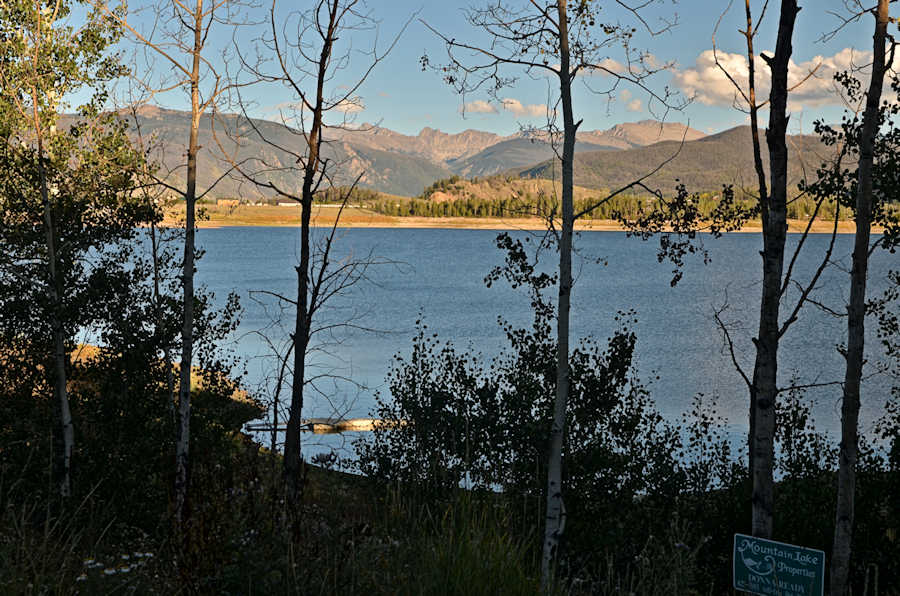 Click on photo to see the aspen grove to the right.


..


.. return to list ..