Scroll down each page that opens to see everything.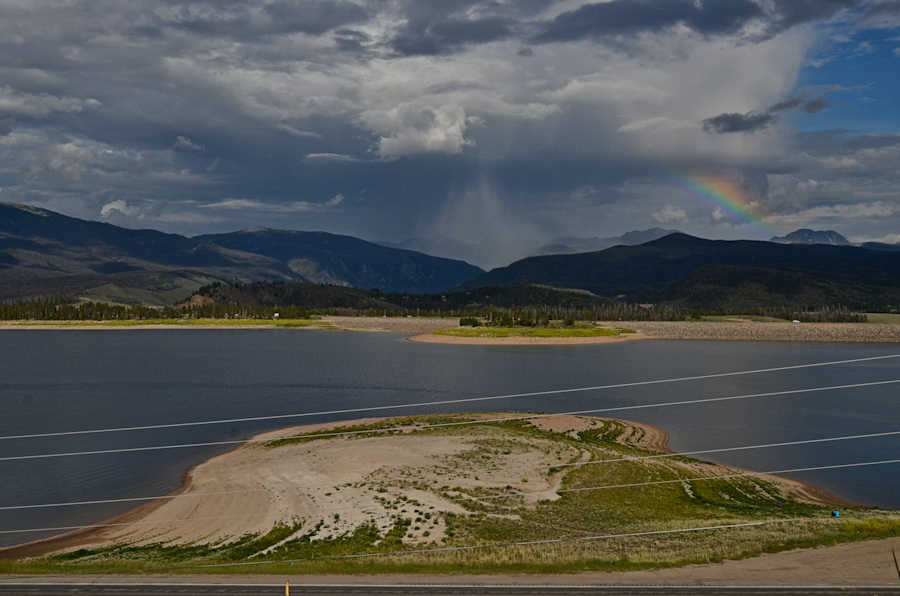 Scroll down for a wide range of views and colors to suit your palette.

Wide open view Home site. 3 adjoining lots overlooking Rainbow Bay at the deep south end of Lake Granby.
Mixture of sagebrush, pine and wild crocus flowers. A driveway has been roughed in. Drill a well for
water. East facing with inspiring views of the rugged Indian Peaks. Short drive to a boat launch,
great fishing and hiking. $99,500 for all 3 lots with a combined size of almost ¾ acre.
30 minutes from Winter Park Ski Resort. 90 minutes from Denver, yet worlds apart. Panoramic View.
Scanloch: Lots 8-10, Block 11. #101, 119, 137 Road 4057. R105550, R105560, R105570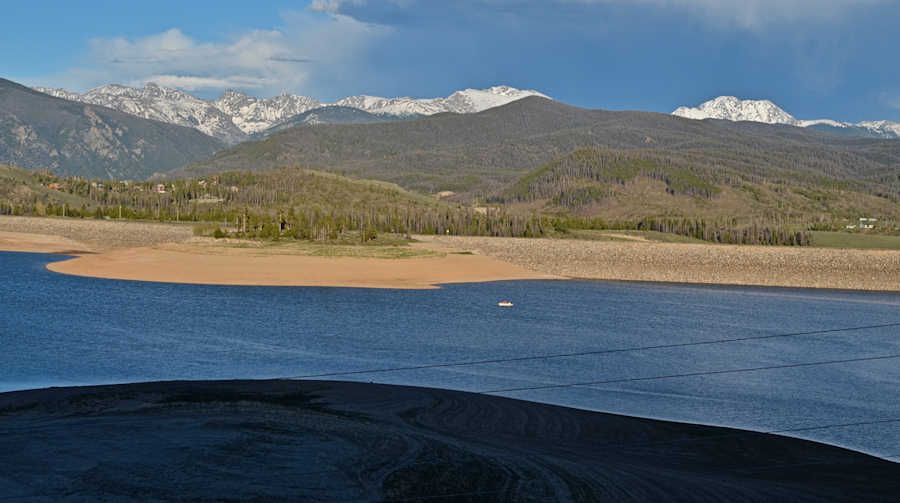 Scroll down to see the boat launch area across the bay to the left.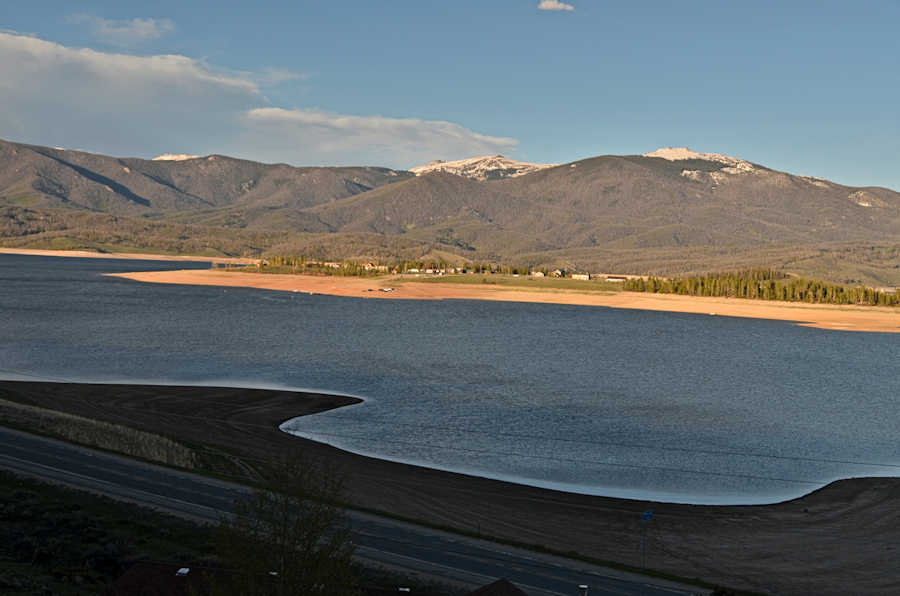 Scroll down to look further to the left a few weeks later.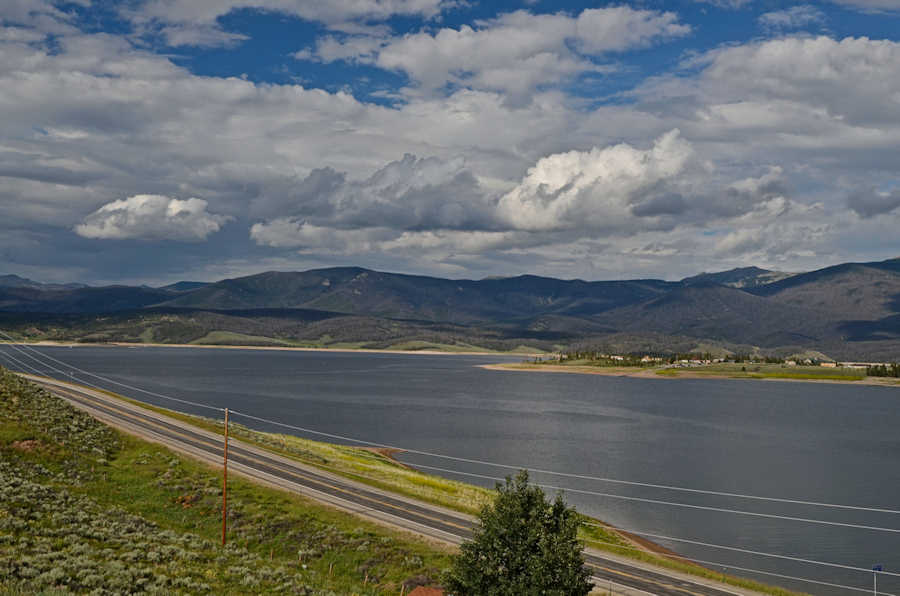 View to the northeast. Scroll down to see cloud formations to the southeast.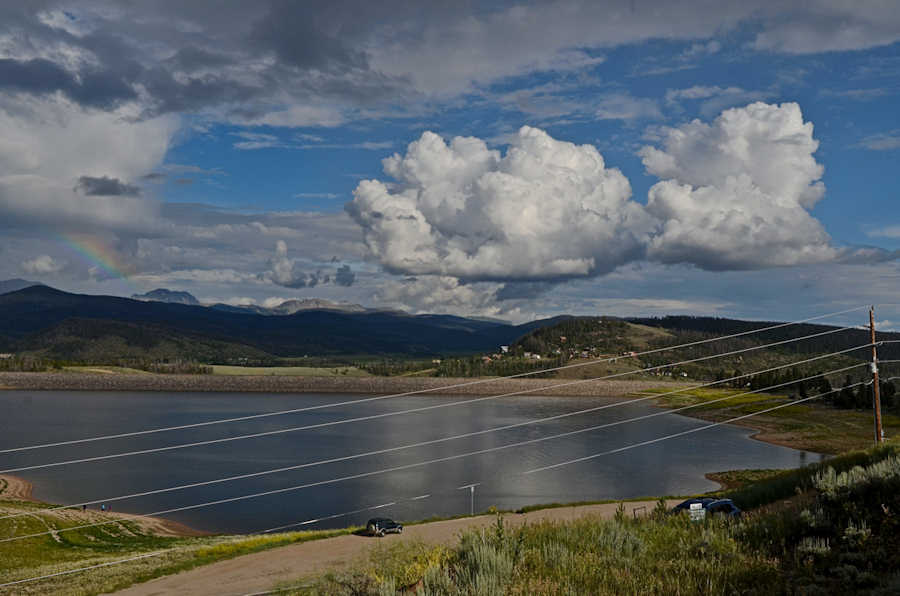 Scroll down to see more rainbow directly across Rainbow Bay. Yes, it often has rainbows ... and rainbow trout too.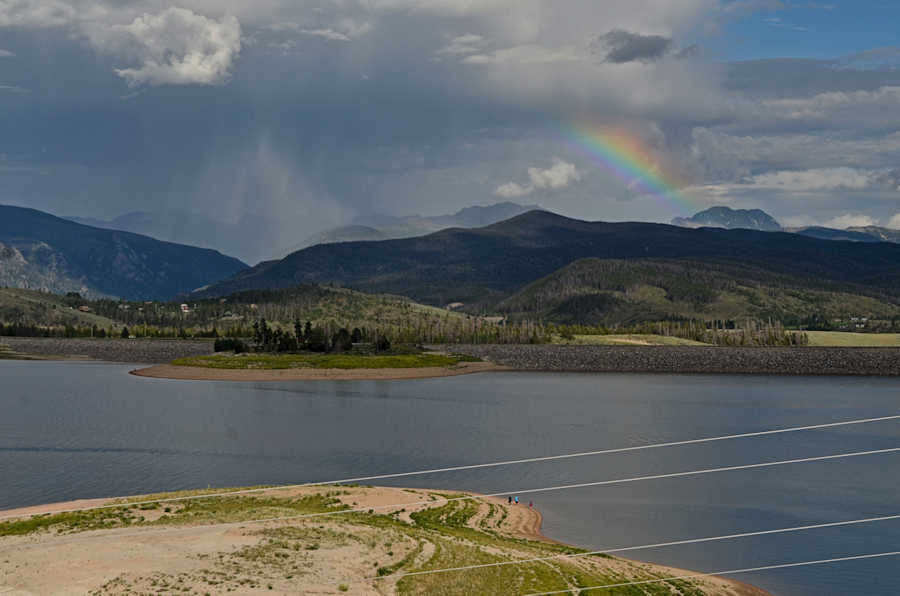 Scroll down for some winter scenes.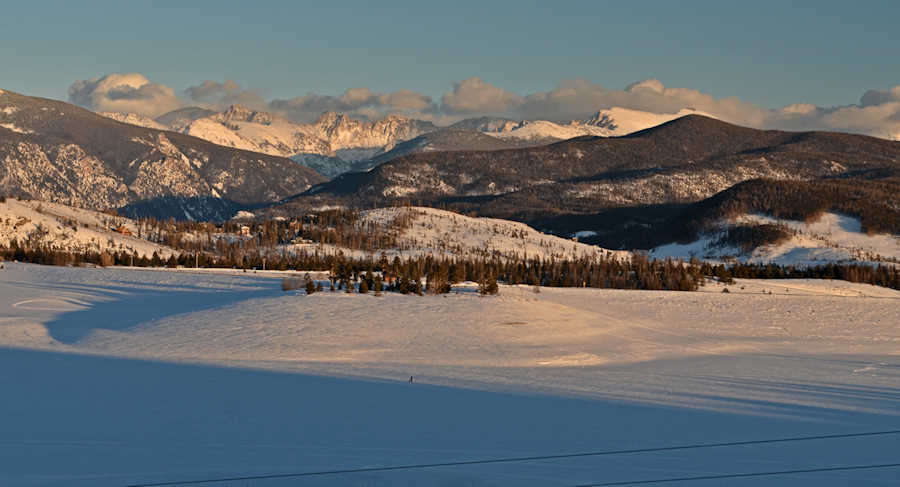 Scroll down for a wider view and also for maps of the area and a summer view from our archives. Click on a photo to see the driveway partly cut into the hillside.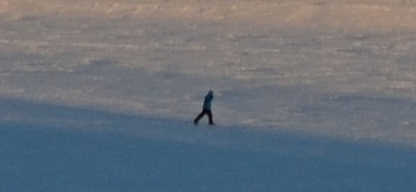 Scroll down for maps and wider views of the winter scene centered around the explorer at top.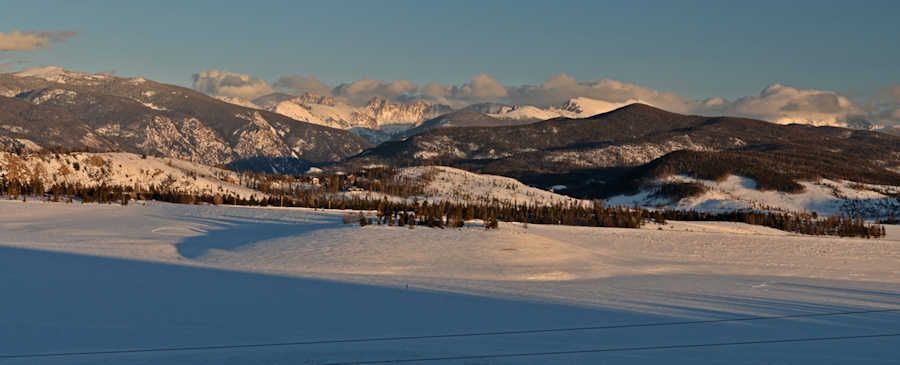 Scroll down for a wider view and for maps of the area.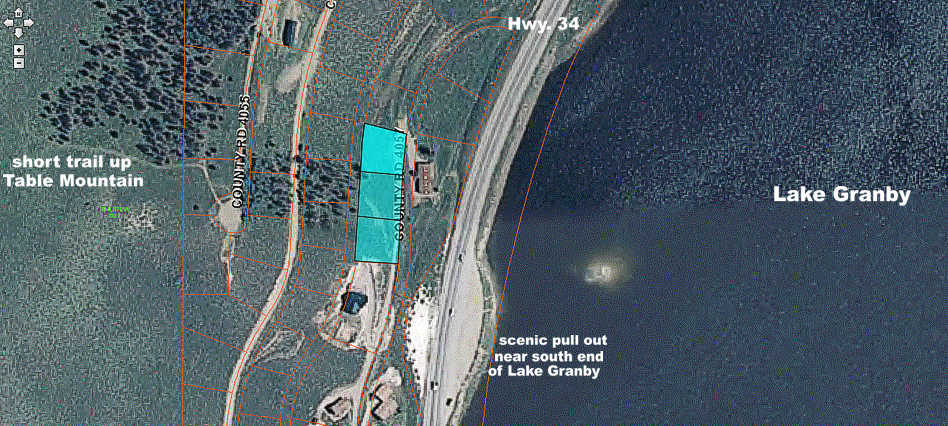 Scroll down for a wider view of the setting.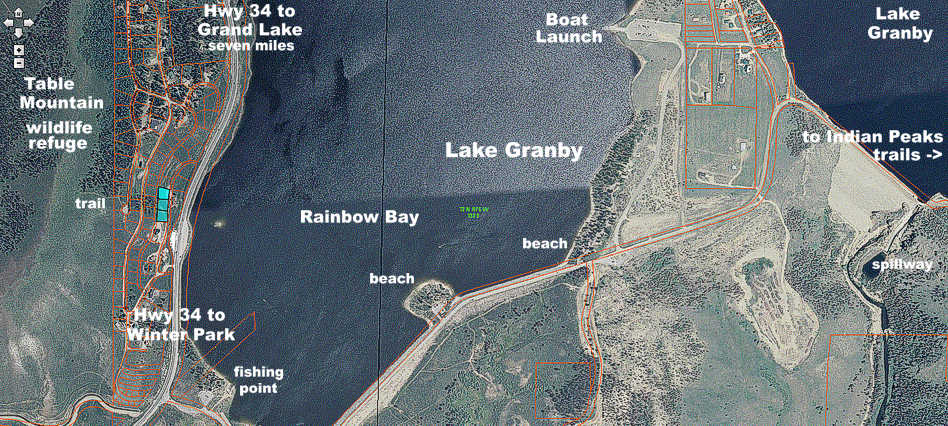 Click on map to see the driveway cut into the hillside for the three lots shaded in blue-green.



Click here for an amazing view of Lake Granby from Table Mountain (just ten minutes up the "trail" west of the land).
During the deep winter, the trail is closed to minimize any disturbance of wildlife secretly living on the mountain's broad table-like top.
The top photo in the link is from Table Mountain. Scroll down the page that opens and click on the photos for more Lake Granby scenes.
Use your back button to return to here..

..


.. return to list ..