Scroll down each page that opens to see everything.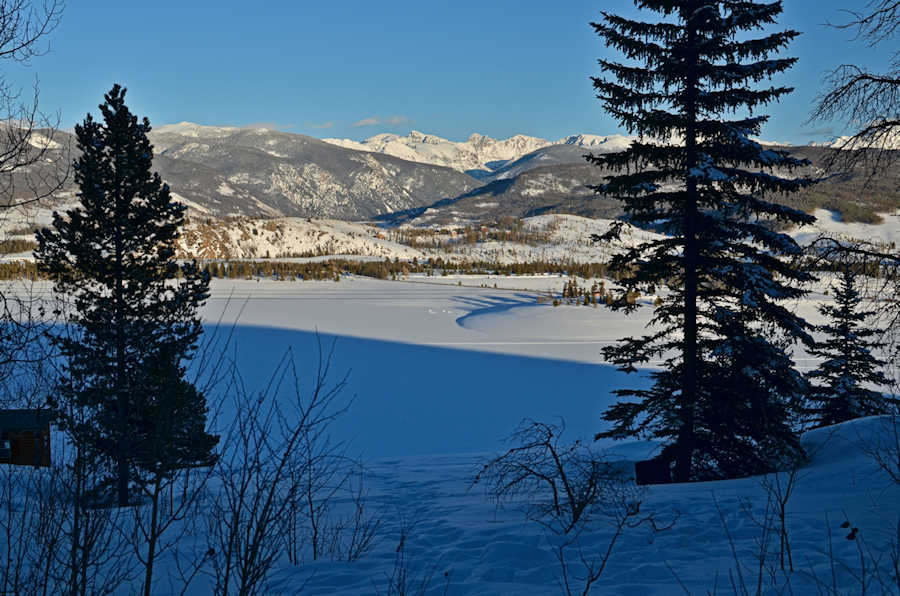 Framed view to Abe Lincoln lying in repose along the Continental Divide. The smooth area in the late afternoon shadow is Lake Granby.
Scroll down for more grand views. Click on a photo for views across the land and in back to Table Mountain.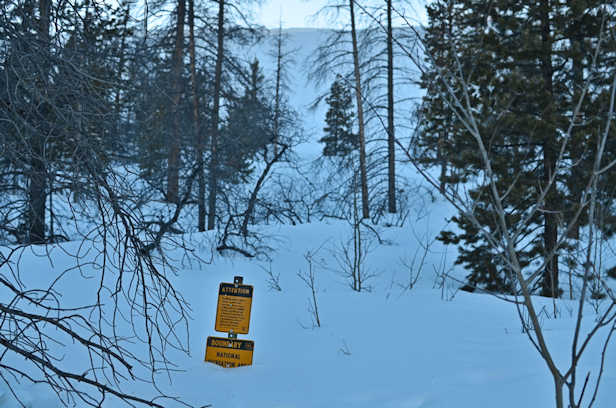 National Recreation Area marker at the back west line of the two lots. Scroll down to see more of Table Mountain.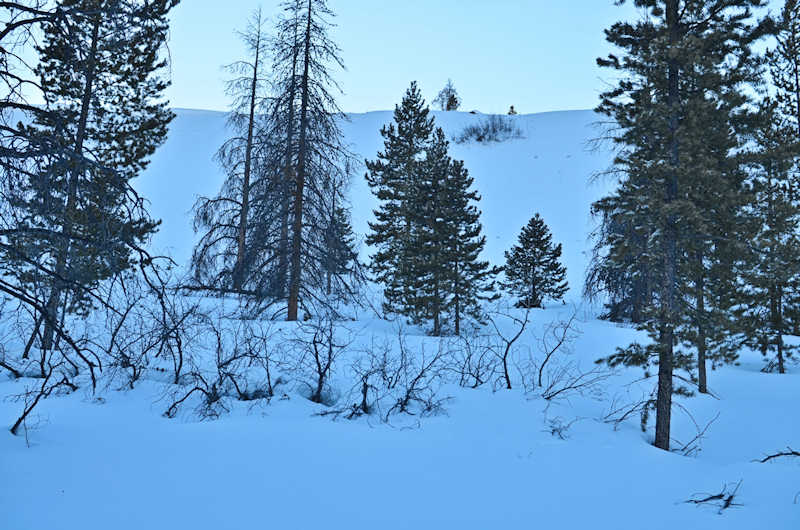 Table Mountain ... as it's name suggests ... is a huge flat-top area hidden from view ... just a few hundred feet higher than the home site featured here.
It is a favored winter refuge for wildlife and a birthing place for of many of our elk, deer and pronghorn sheep! Scroll down to look across the home site.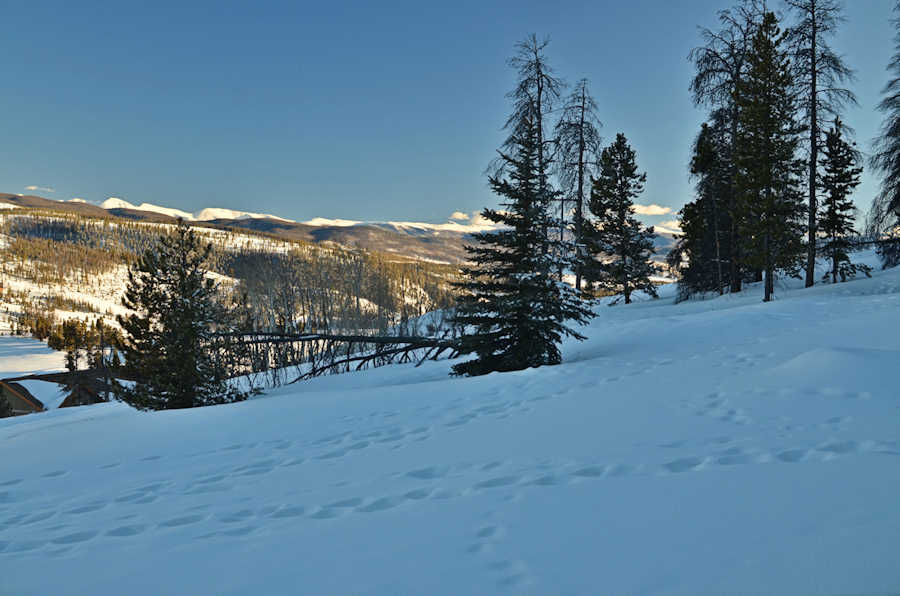 Scroll down for a view up the gently sloped land.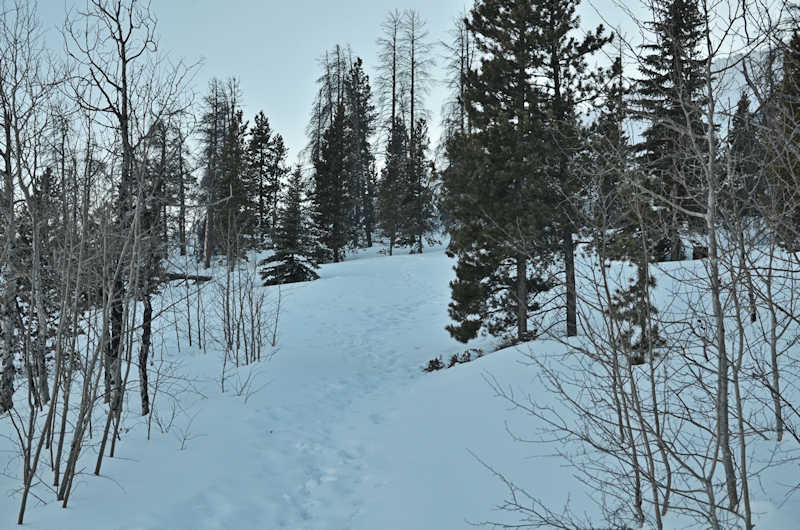 Click on photo to walk in a bit and look back to Lake Granby and The Continental Divide.

..

.. return to list ..