Scroll down each page that opens to see everything.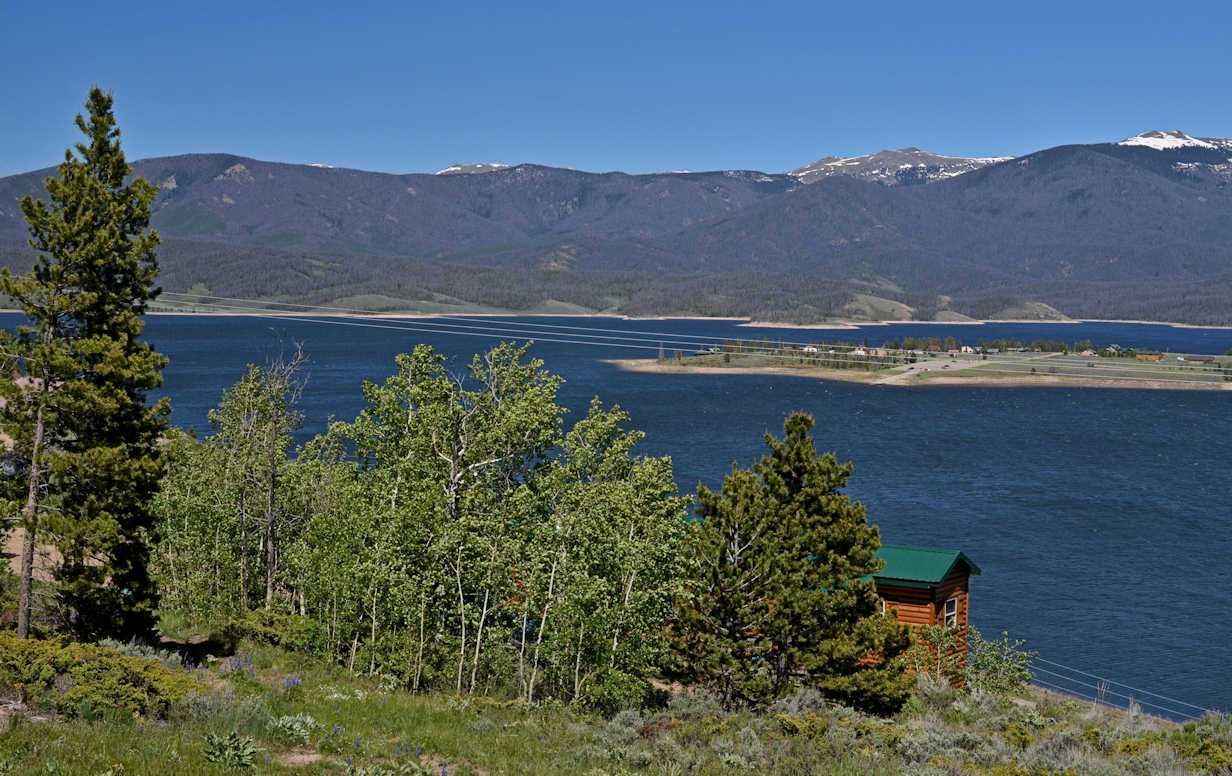 Across the lake in the peninsula is the paved boat ramp. Scroll down to pan to the right.


Panoramic lake and mountain views from a secluded home site bordering National Recreation Area land on Table Mountain
(great for short and spectacular hikes and picnics). Fairly level with access from a privately maintained cul-de-sac.
This hillside site is close to miles of public beaches and to the Sunset Point boat launch at the south end of Lake Granby,
the largest of our lakes. You'll relish the fine views of Abe Lincoln lying in repose along the Continental Divide. $99,000
Scanloch Lots 27 & 28, Block 1: 8/10 of an acre. #111 & #129 Road 4055 (Sunset Road). R105110, R105120
When you are ready to build, plan to drill a well and install a septic system.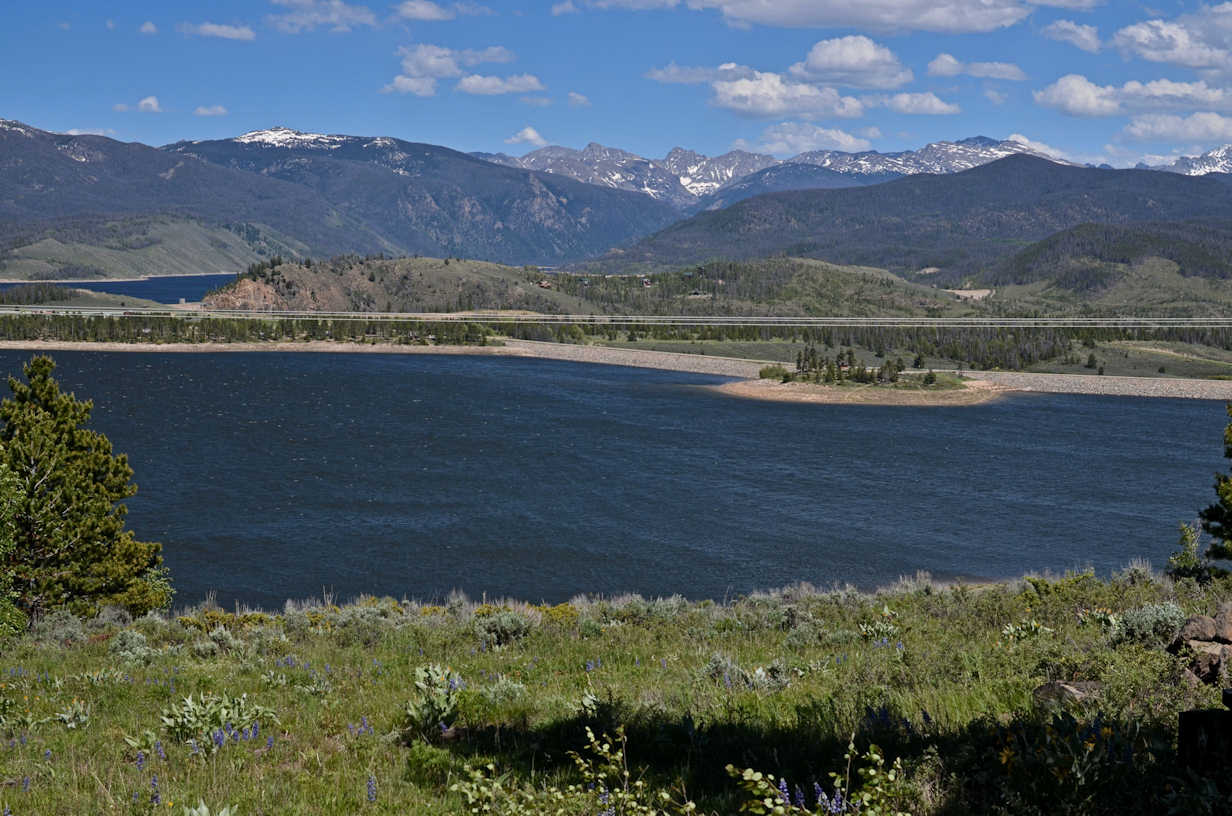 Scroll down to pan further to the right.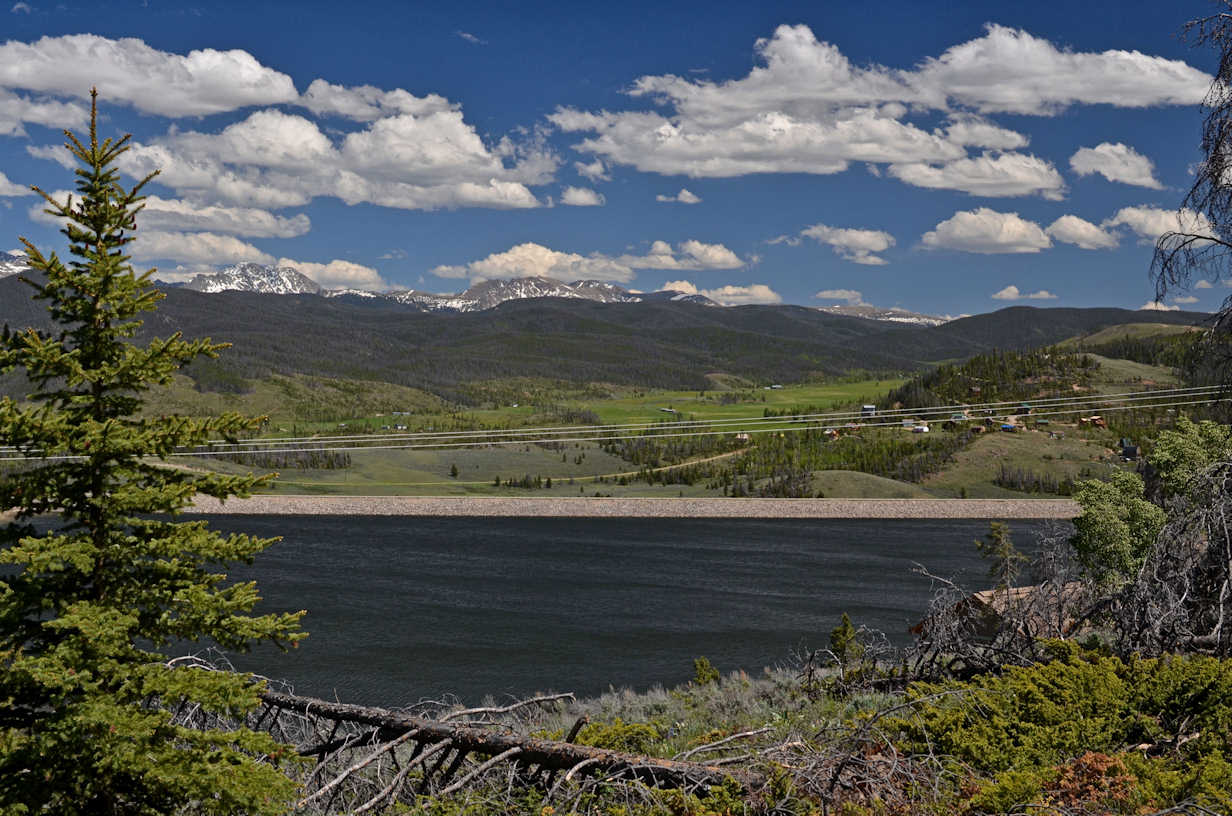 Scroll down to see more to the right.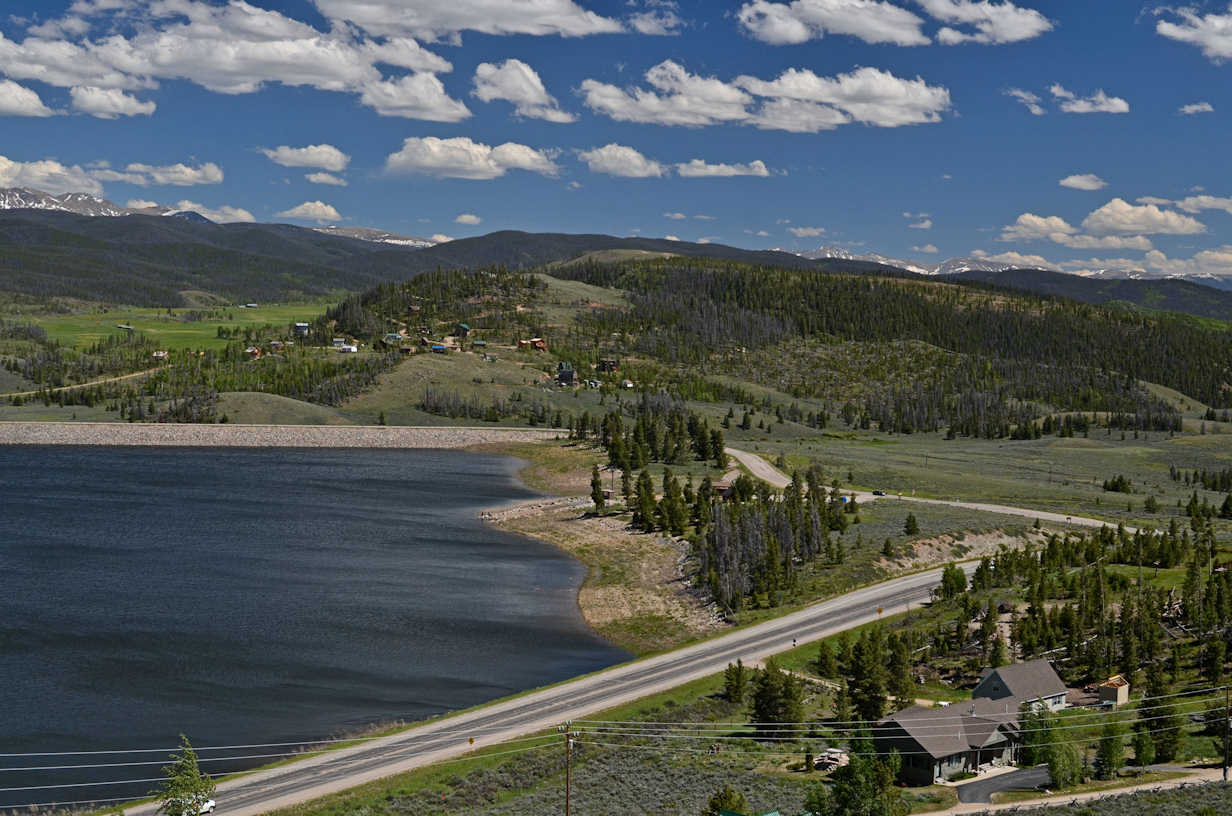 Click on photo for snowy views of The Continental Divide. Scroll down for two maps of the setting.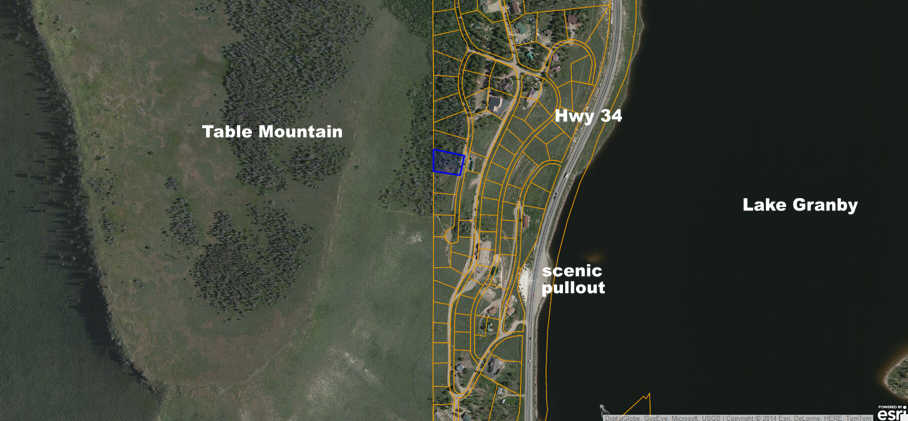 Scroll down for a wider view of the land outlined in blue. The adjoining site that is included is directly below (south of) the highlighted site.
Both sites border the huge amount of National Recreation area land with Table Mountain.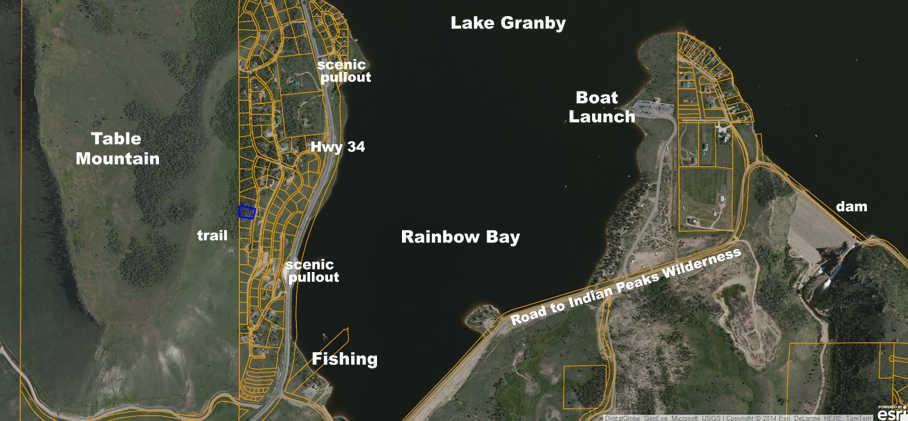 Click on map to see the National Recreation Area land marker along the building site's back west boundary. Scroll down for winter views from the site.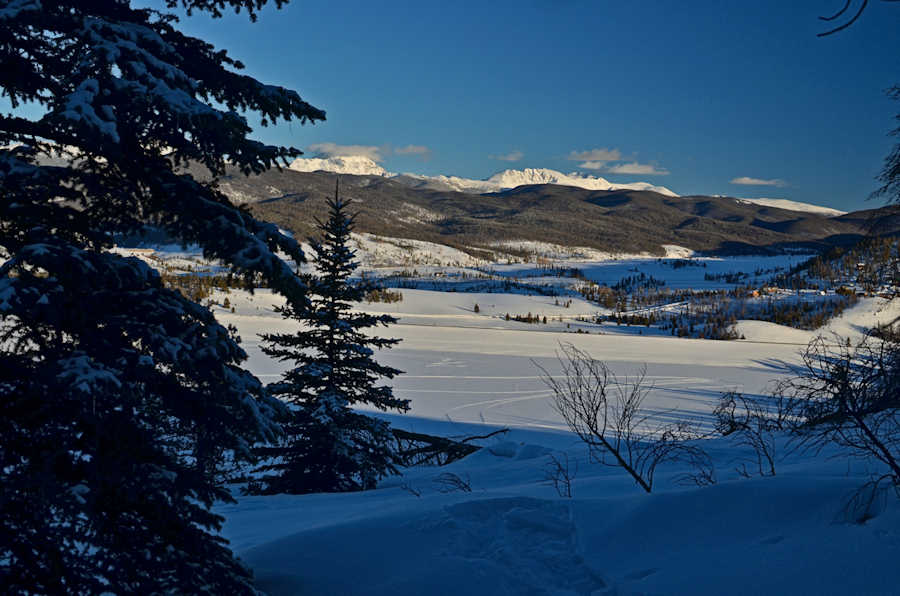 Scroll down for more views.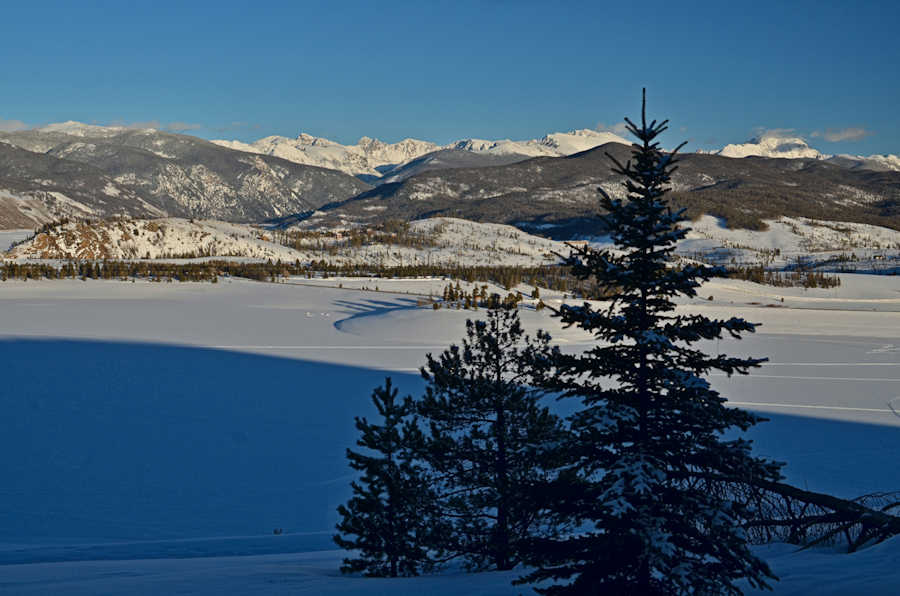 Scroll down ...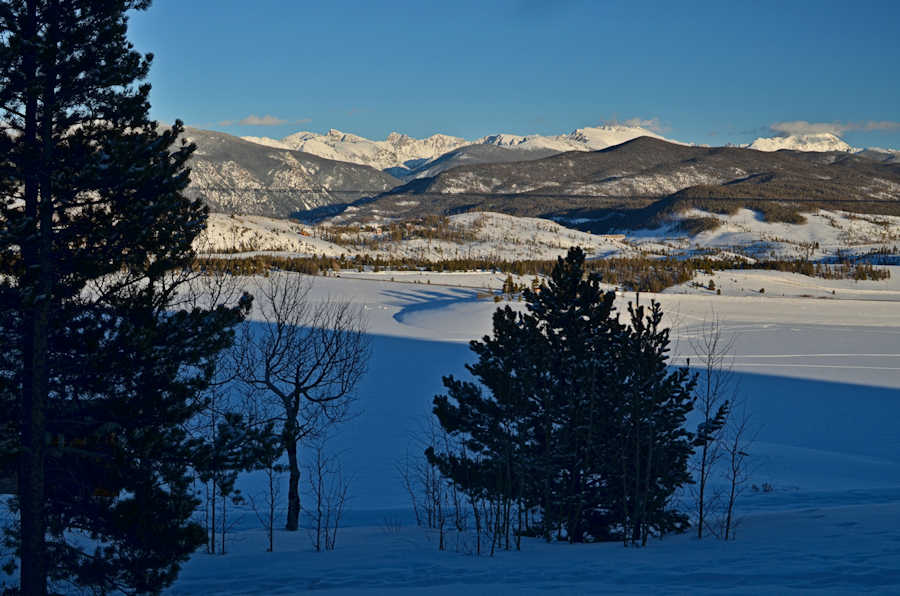 This could be your view from your home with Lake Granby spread out below in the summer calling you to come fish and relax.
Click on photo for another view across and to the National Recreation Area marker at the back of the property.



Click here for an amazing view from higher up on Table Mountain (use your back button to return to here).


..


.. return to list ..