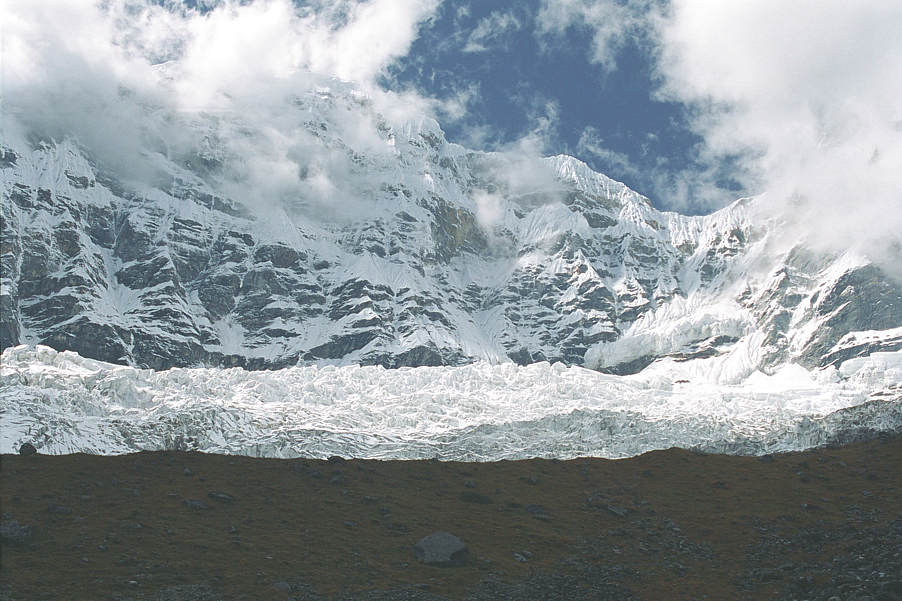 Jhomolhari Glacier with foreground shadowed. Click on photo
to continue. This scene starts the 3rd Installment. If by chance
you missed the first two installments of pictures to guide you
to here, Click here to Start from the Beginning.

Click on the griffon or photo to continue with the 3rd Installment..
Click here to jump back to the beginning of the 2nd Instalment