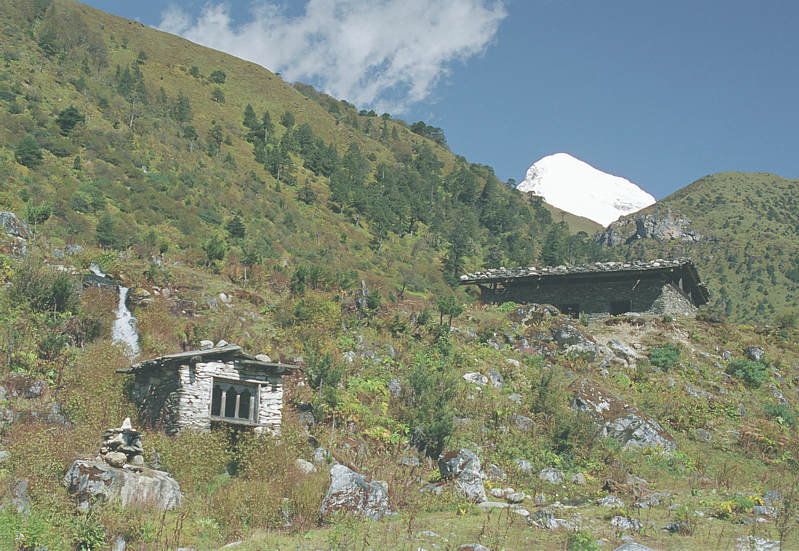 The small structure encloses a prayer wheel that is turned by the
stream behind it. The wheel is a drum whose axis runs vertically.
Click on photo to continue up the valley that has prayers wafting
through it. A society that is comfortable with the idea of mechanizing
prayer has found its role between nature and art.
If by chance you missed the first 20 pictures that bring you to this setting,
Click here to Start from the Beginning. This scene starts the 2nd Installment.

Click on the griffon or the photo to continue.
.
.
.
.. return to photographer's home ..