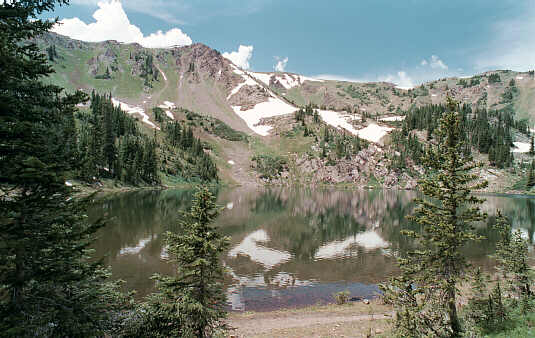 Bowen Lake high in the Never Summer Mountains Wilderness Area.
Click on photo to see its grand setting and to learn how to arrive here.
Scroll down for a fall view of Bowen Lake.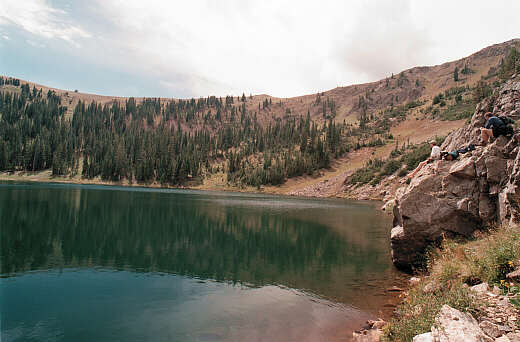 Stretched on the rock is Will preparing to take the plunge.
Where there's a Will there's a way.
.. return to scenery list ..