Scroll down each page that opens to see everything.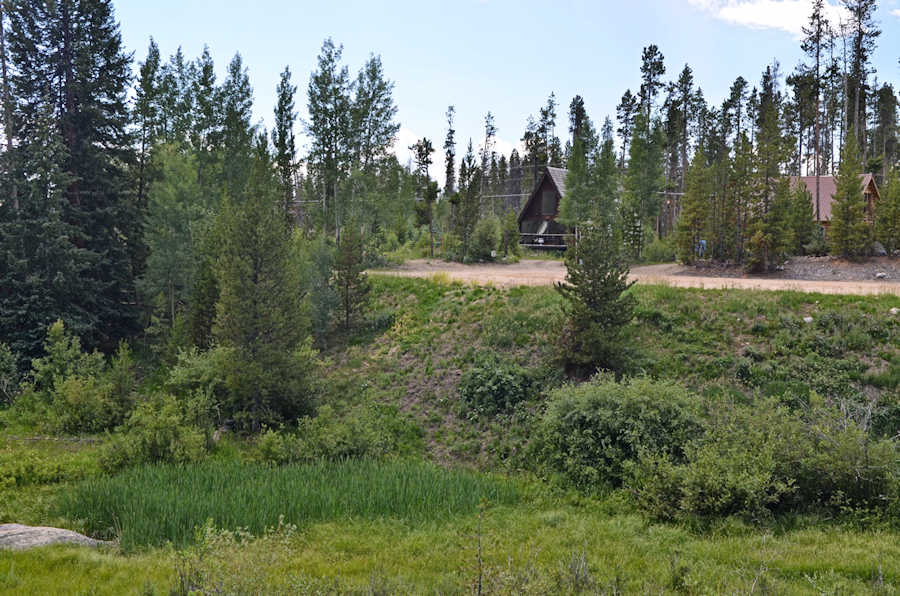 View of cabin's setting from across the greenbelt along Columbine Creek. Scroll down for closer views and a map of the setting.

Columbine Lake area A-frame at the end of Primrose Lane and across a greenbelt with a stream
frequented by moose. You'll love the peaceful and serene views of Mount Baldy from this secret
little corner. 1360 sq. ft.; two bedrooms plus a large loft. Attractive wood floors. $189,000
Columbine Lake: Lot 3, Block 5. #228 Road 4943 (Primrose)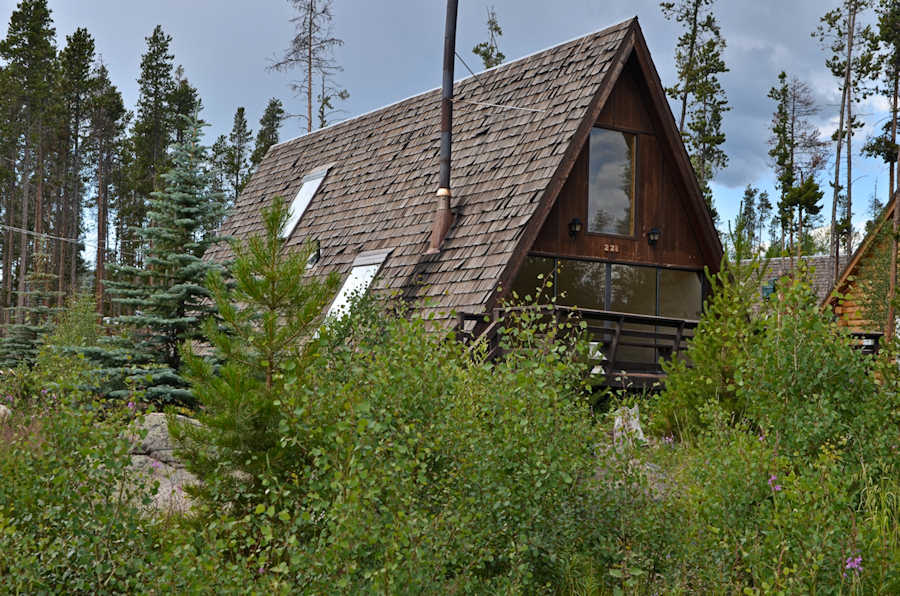 Scroll down to see the view to Mount Baldy to the left from the deck. Click on a photo to see inside.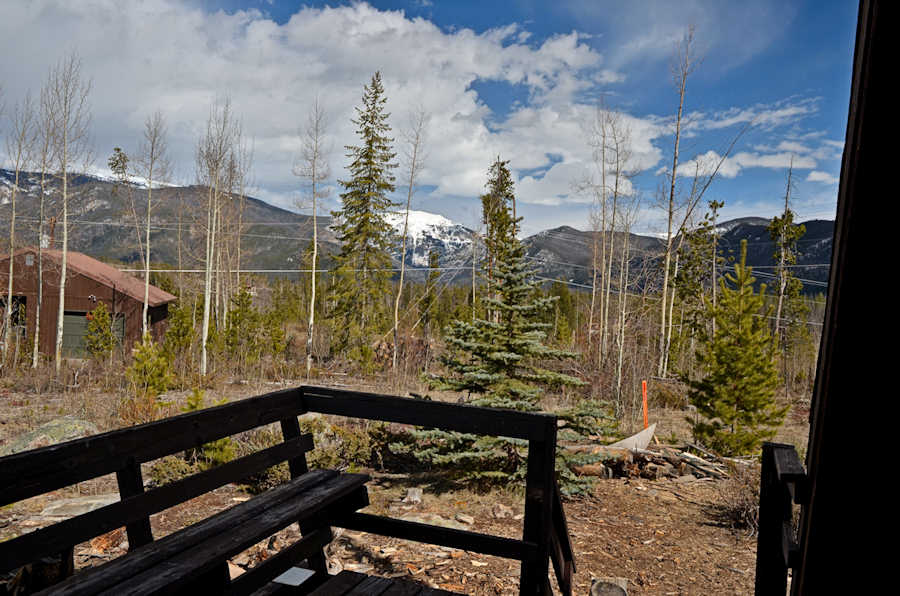 Scroll down for a map of the setting and also the view on a snowy day. There are large windows on the sloping sides of the cabin facing Mount Baldy.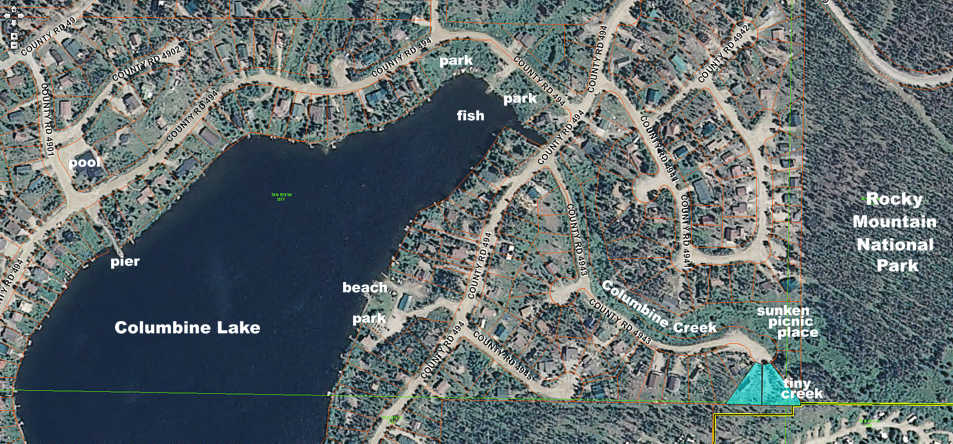 Scroll down for a wider view of the setting. Click on a map to see inside the home on the lot to the right shaded in blue-green.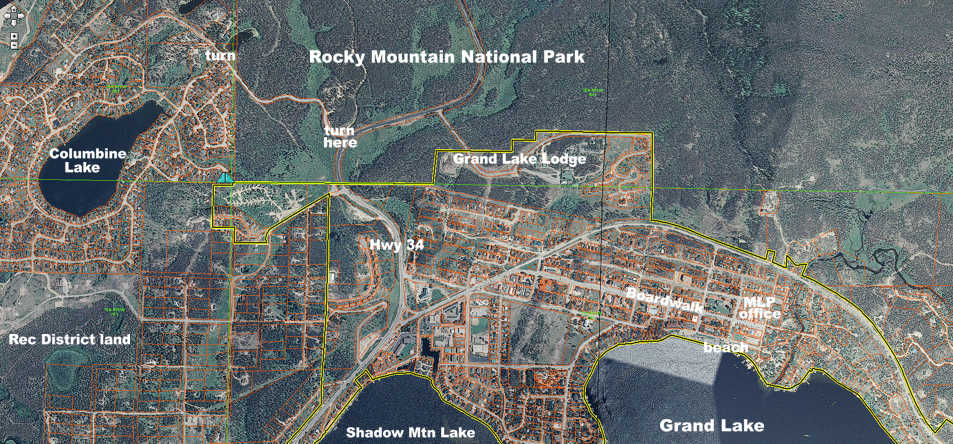 Scroll down to see Mount Baldy on a snowy day to the far east from the deck.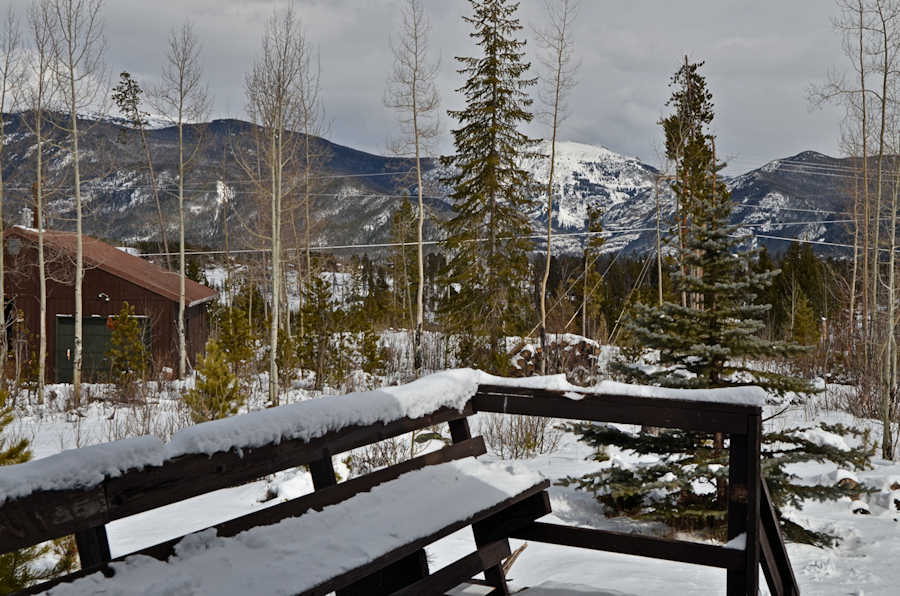 Scroll down to look across the greenbelt a few feet from the cabin.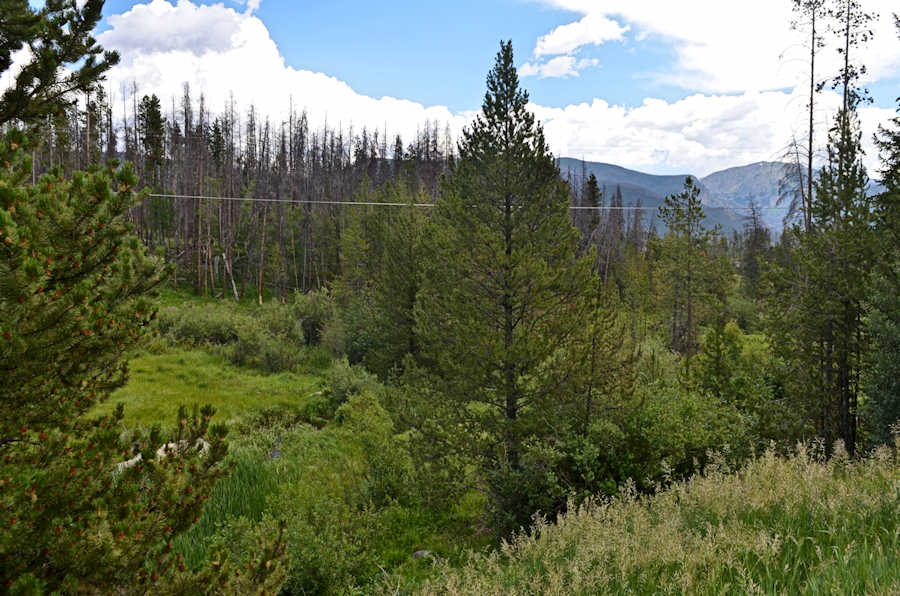 Click on photo to see inside the home with this setting. You can walk down to Columbine Creek (just visible) from here.

Click here for a » tour of the Columbine Lake area (use your back button to return to here).

..

.. return to list ..