Scroll down each page that opens.

Scroll down for closer view of the Colorado River below Lake Granby. Click on a photo for maps of the area.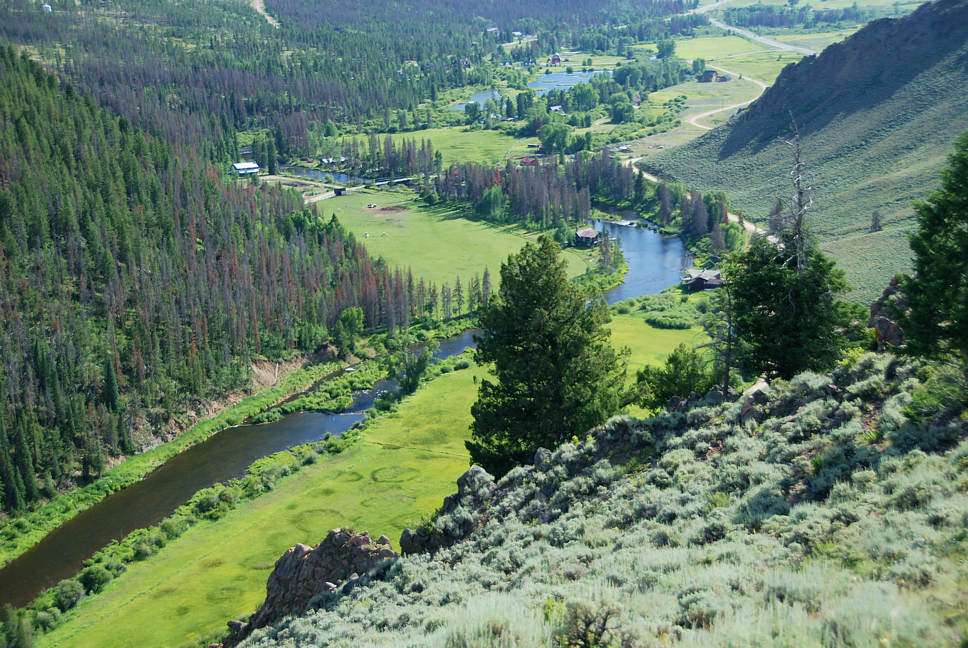 Click on photo for maps of the area. We will then show you a lake view and the interior of the land.
Already subdivided. Over 4 Acres overlooking the Colorado River, Lake Granby and the
Continental Divide. The land is a cluster of 32 lots (cabin sites) and hundreds of feet
of undeveloped roads, all legally subdivided long ago. There are no covenants.
It's a clean slate, ready for your creativity. Build an exemplary home on a portion of the property.
Improve the roads that are roughed-in to open up the remaining lots for resale or future construction.
Property is a mile south of Lake Granby. See maps in this presentation for details. $299,000
The GPS coordinates for a choice home location are 40° 7.91' north,
105° 52.93' west, 8420 feet high (420 feet over the river).
.. return to list ..