play welcome message.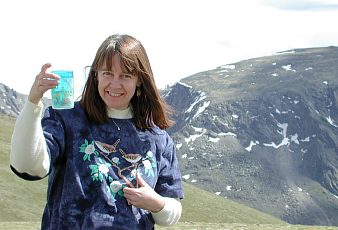 Donna Ready found paradise in Grand Lake when she moved here in 1979,
with the ideal summers (rarely a day over 80 degrees), fresh beautiful snow
from November to April and the aspen leaves turning to a golden color
in the fall, her favorite time of year.

Donna has been licensed continuously in real estate since 1981 and has been
active in Grand County real estate for the entire time!
She has been married to our marketing wizard for the past 33 years.
.. to list of Mountain Lake Properties' staff
..to Main Menu