Scroll down each page that opens.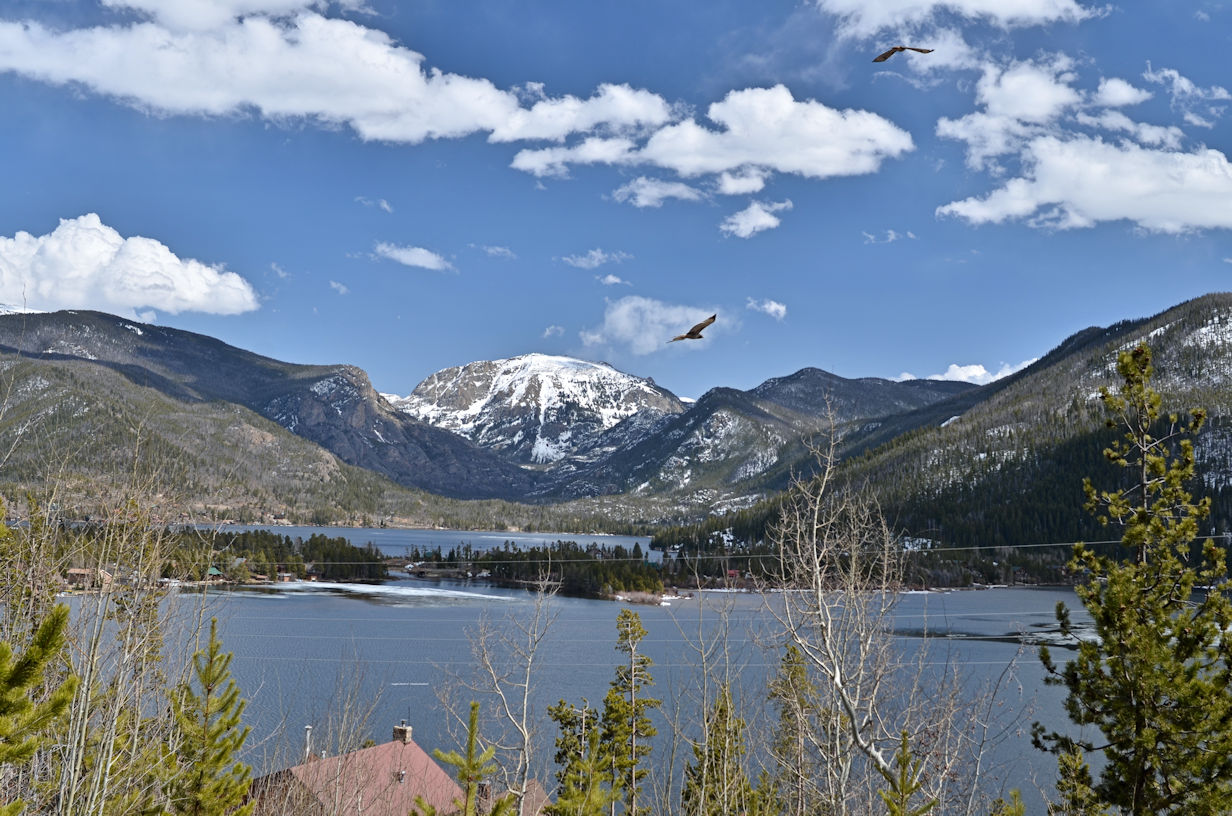 Scroll down for more scenes up and down Shadow Mountain Lake. Directly across as shown above one has Grand Lake and Mount Baldy.

Half acre with magnificent views of Grand Lake, Shadow Mountain Lake and Mount Baldy!
Located near the entrance to Grand Lake Village with a private road shared with only a few other
property owners. Drill a well for water; community sewer is in the road.
Three 50 feet wide by 160 feet deep sites offered together for $275,000.
#134 Road 477. Lots 29, 30 and 31, Olvey's First. R175950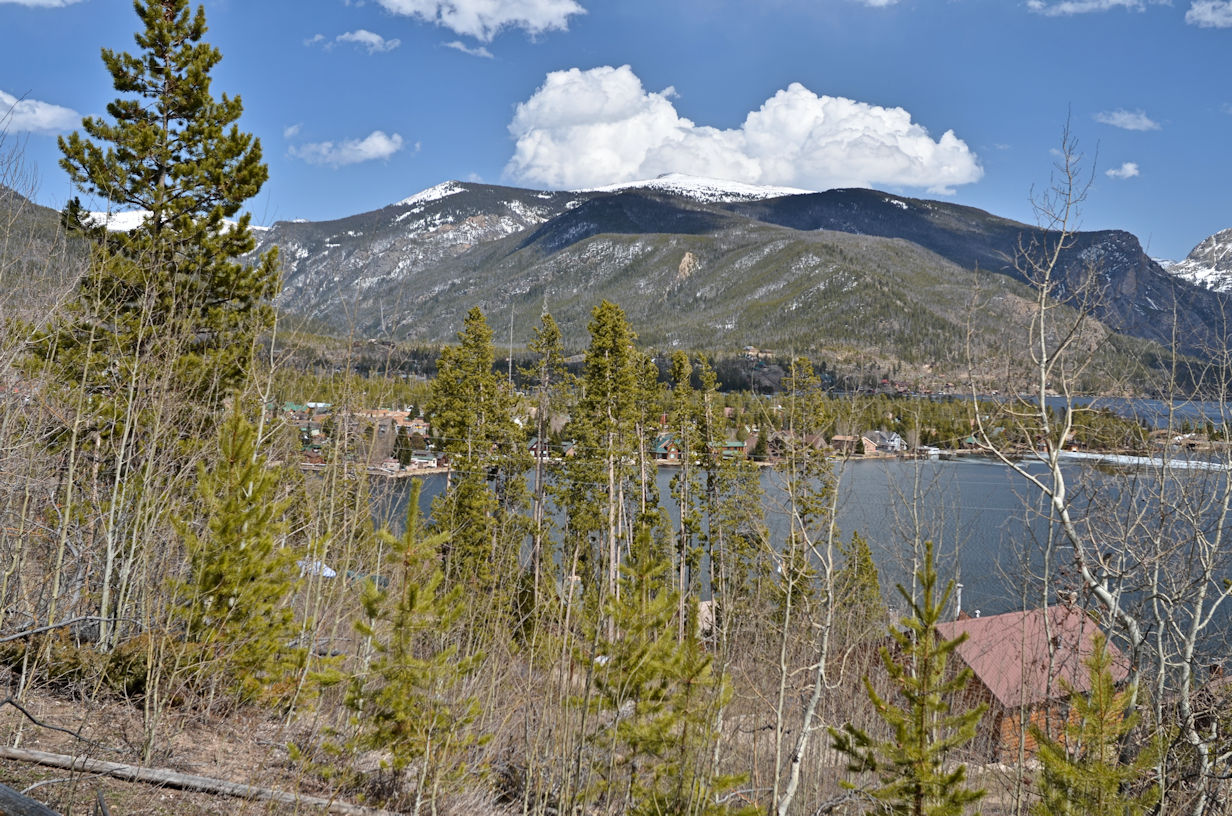 Scroll down to look to the right towards the south end of Shadow Mountain Lake.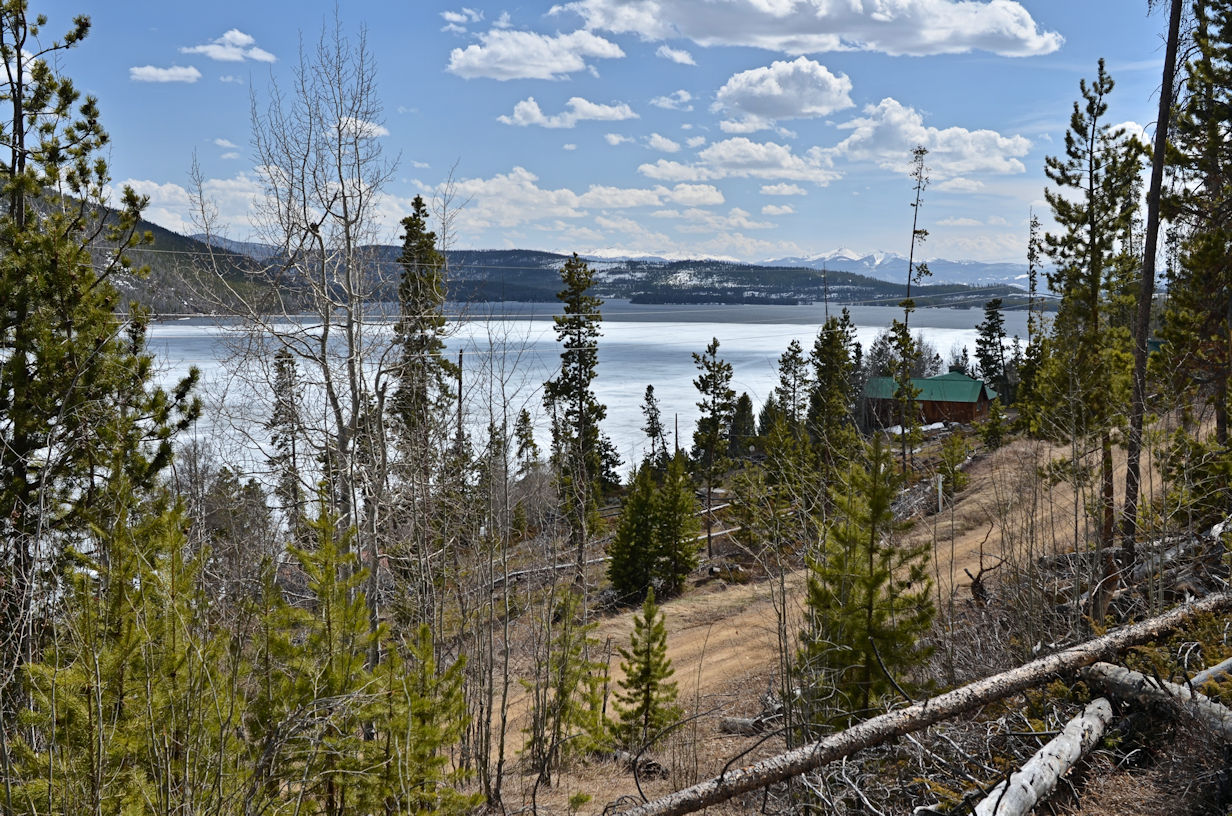 Scroll down to see the ice melt away and the lake turn blue.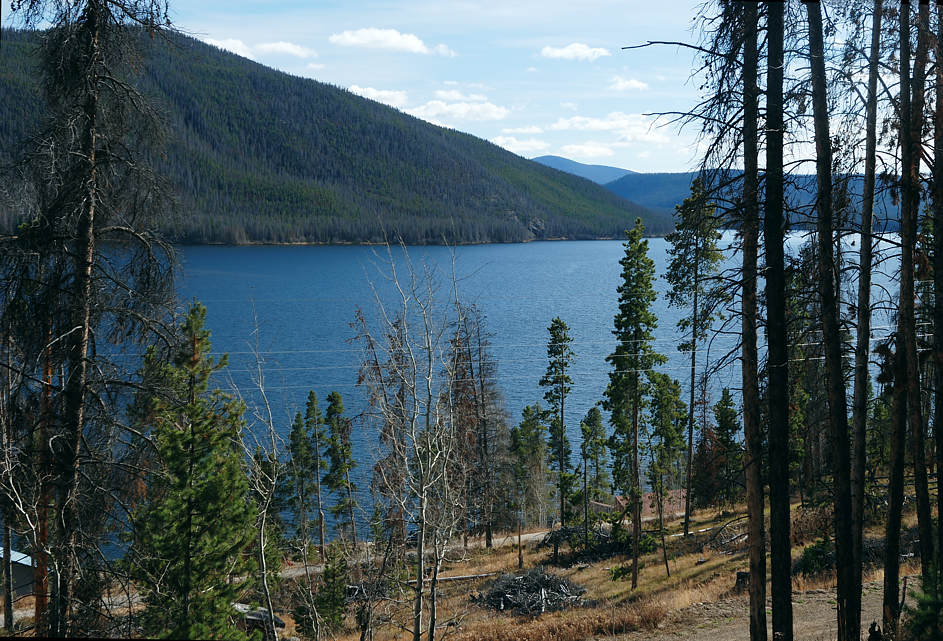 Scroll down to see Grand Lake and Mount Baldy directly across, to the east.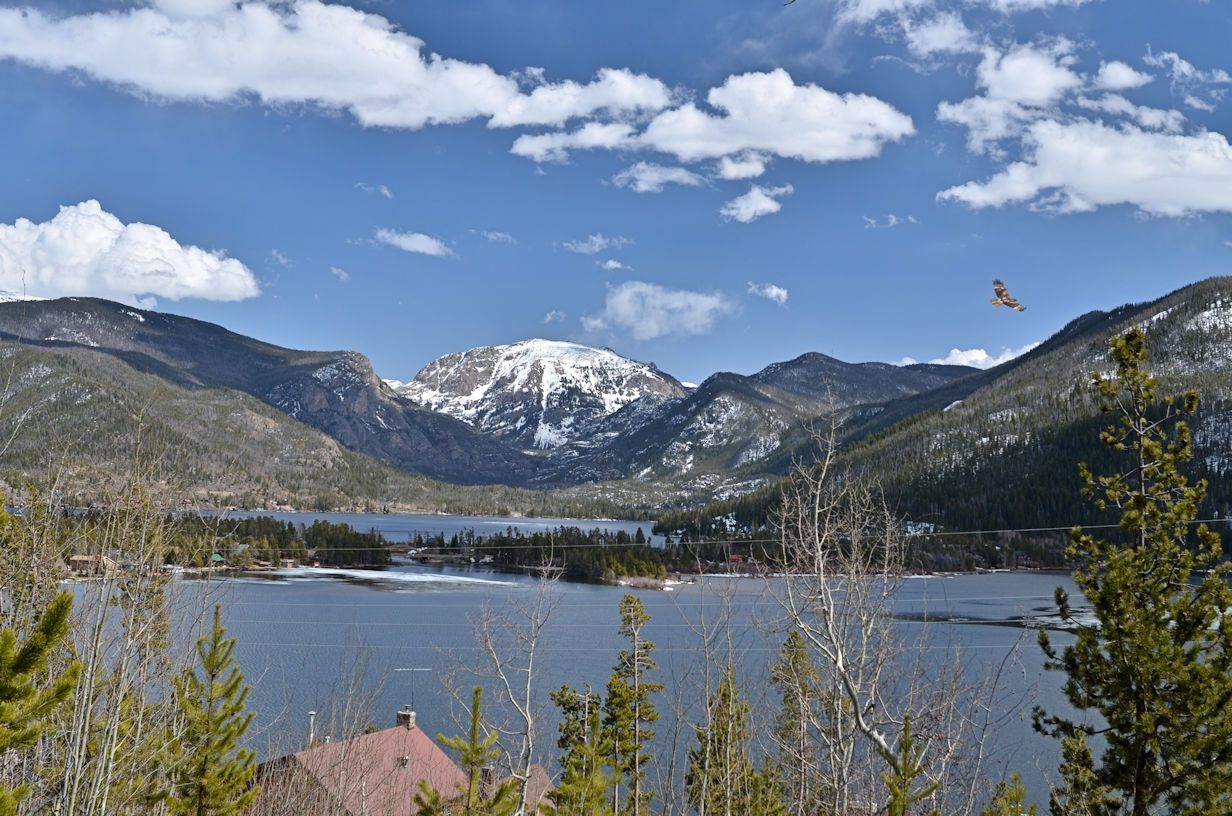 Click on photo to see the land from its road frontage.
..

.. return to list ..