Scroll down each page that opens to see everything.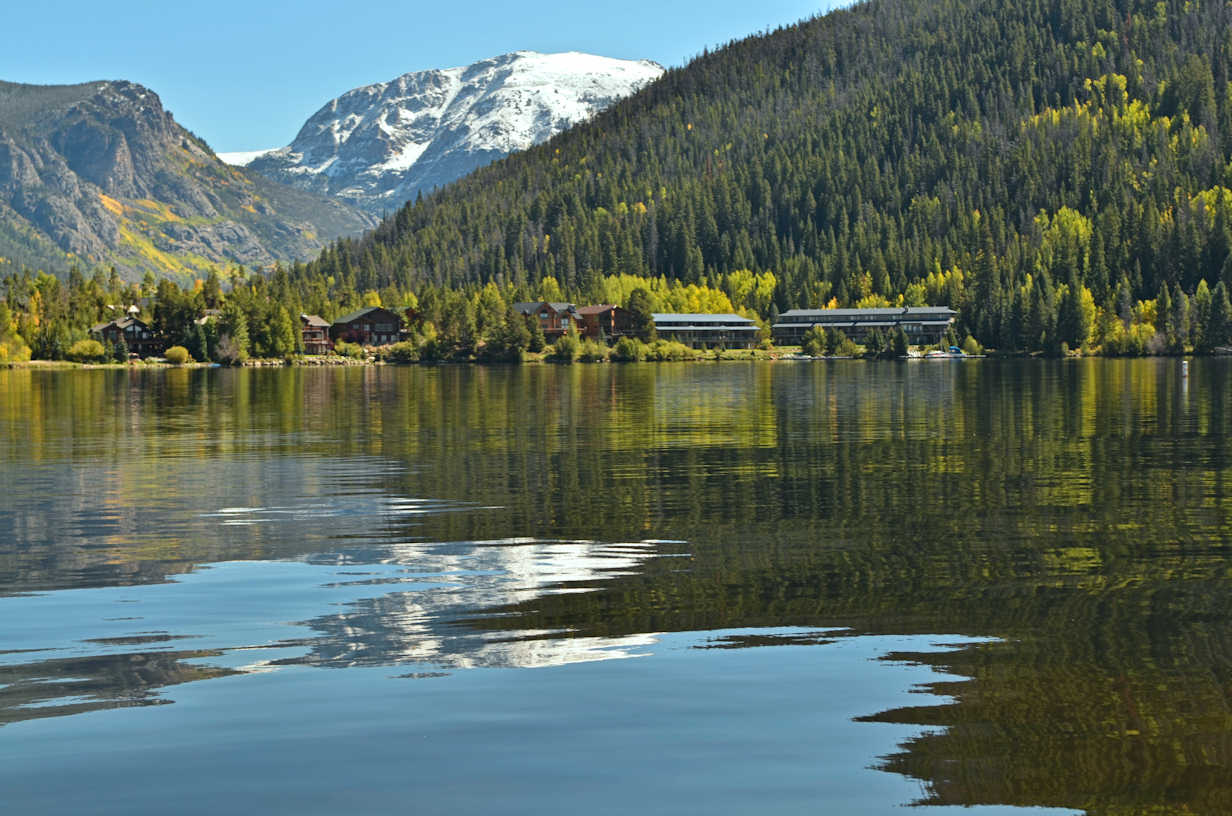 The townhome is in the left of the two Shoreline Landing buildings shown here from the water. Scroll down to see more of the setting. Click on a photo to see the views from the deck in the building to the left.

Celebrate the Centennial of Rocky Mountain National Park in your Lakeside townhome,
right by Park hiking trails along the shallow warm waters on the east shore of Shadow Mountain Lake.
Great water views from all three levels.Warm southwest exposure. From your boat slip, head out into the water …
even cruise over to Grand Lake. Relax by the river rock fireplace in the Great Room by the large covered deck.
Four bedrooms include two master suites on upper level. 2120 sq. ft. plus garage and decks.
Close enough to hike or bicycle to shops and restaurants along Grand Lake's Boardwalk. $559,000
Shoreline Landing 2A: #5. #611 Shoreline. R159430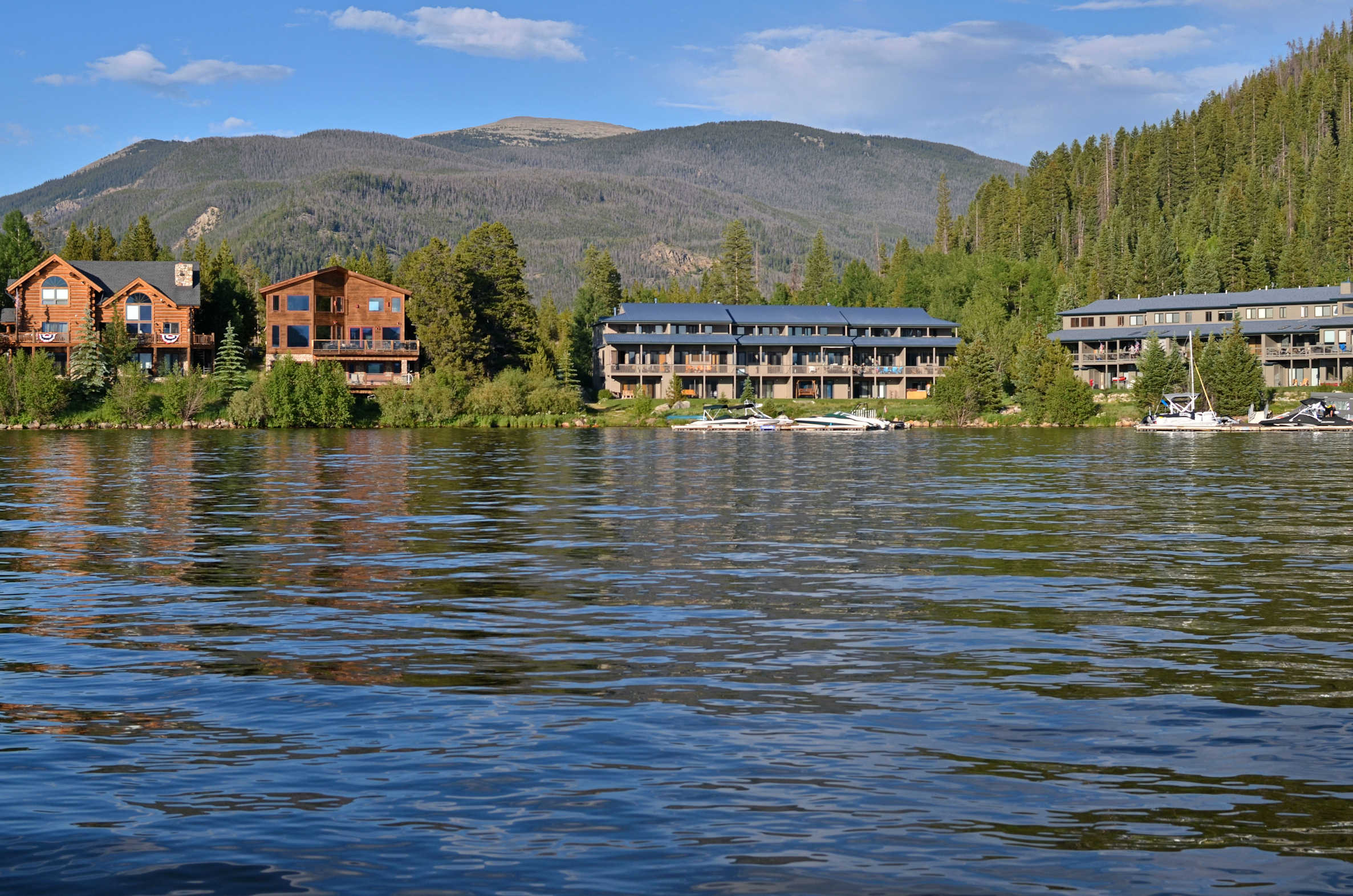 Scroll down to see the Never Summer Mountains from the water.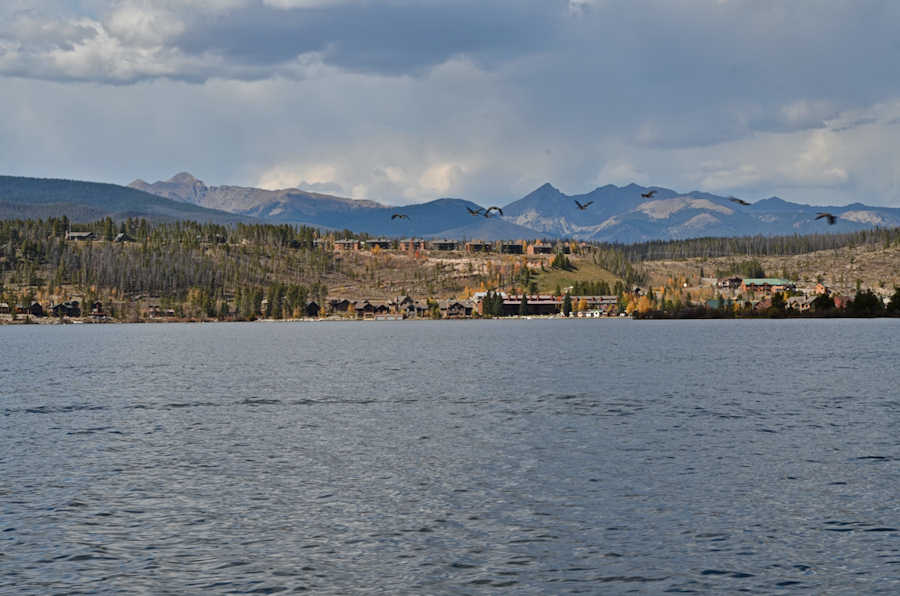 Scroll down for a wide view of the Shoreline Landing area.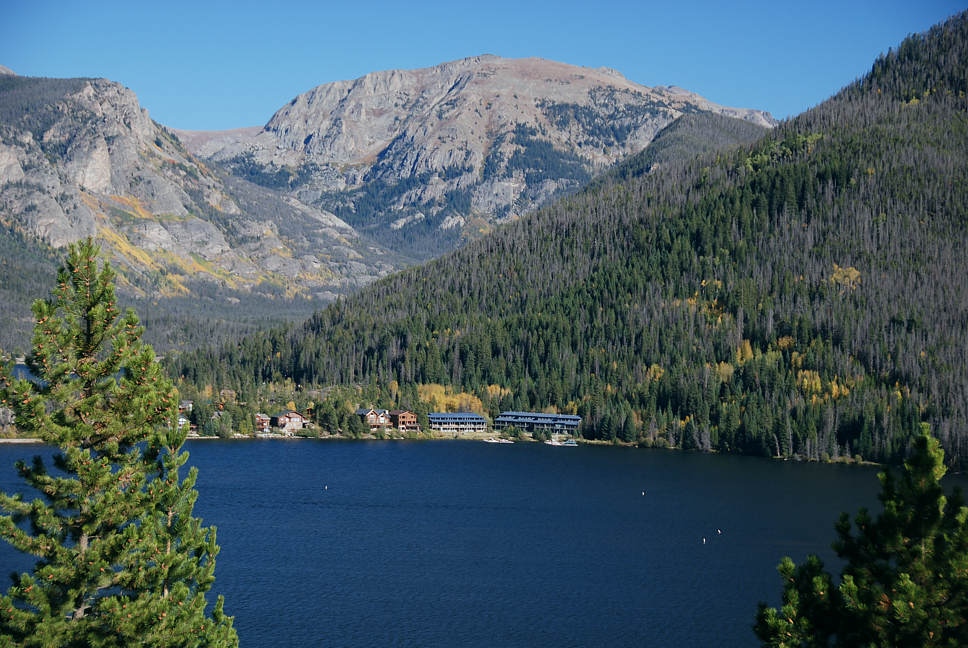 Shown above: bird's eye view of the setting. The Shoreline Landing area includes the buildings and boat
docks below the blue roofs in the photo. Behind and to the right of the area is Rocky Mountain National Park
with trails going along the lake and also to the lookout tower at the top of Shadow Mountain.
National Park lakeside trail is along the lake to the right. There will be no future development along the shoreline on each side shown.
Further to the left is Hill Top Park and Rainbow Bridge, a great fishing area year round by the channel to Grand Lake.
One can go by boat directly from Shoreline Landing to Grand Lake and temporarily dock near Grand Lake's beach.
Click on photo for more views of the docks ...
..
.. return to list ..