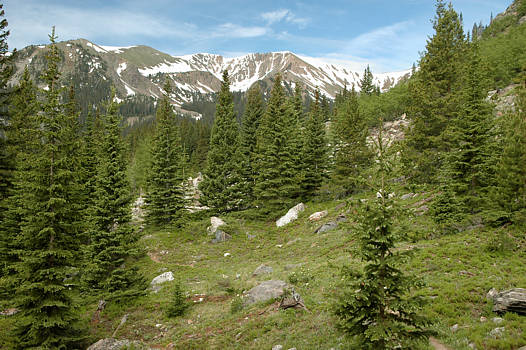 Click on photo to reach Blue Lake. View above is looking back
at the east face of Cascade Mountain.
(Its west side is softer with lots of green tundra in the summer.
We will soon be featuring a 106 acre ranch on the far side.
It is surrounded by National Forest and has been very well cared
for and has many improvements. Below are photos from the west
side of Cascade Mountain plus contact information for details about
this hidden ranch.)
..
.. return to Scenery2 page ..