Scroll down each page that opens to see everything.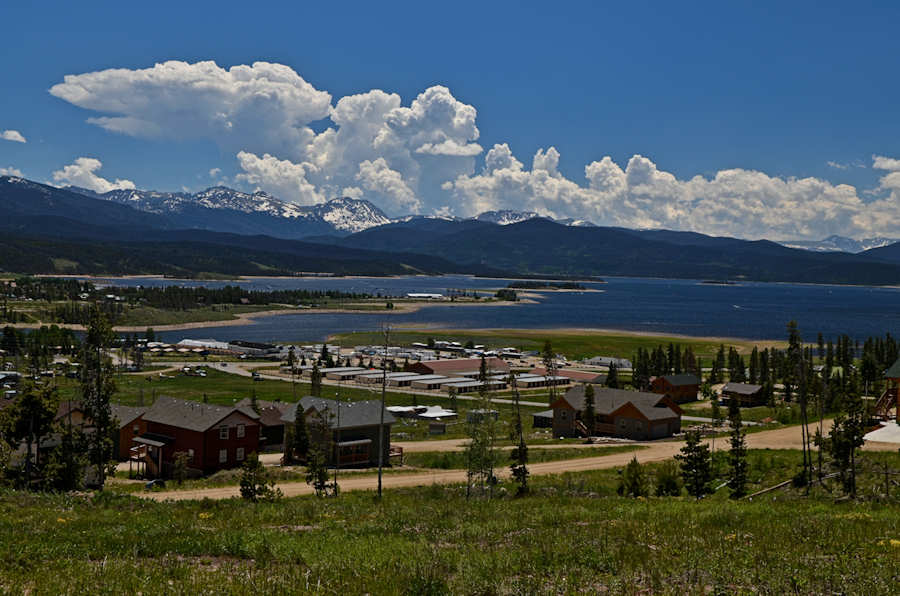 Scroll down for two more views of Lake Granby and the high mountains.
Click on photo to see more to the right. We will then take you up to Chicken Hill!
360 degree panoramic lake and mountain views. The Continental Divide and Indian Peaks Wilderness will smile
back at you each day! This home site is set high over its neighbors at the top of a hill to give you protected views.
To the northwest, it has a fine view of Gravel Mountain aka "Chicken Hill"! Snowmobile to it leisurely with your
family and enjoy the views and alpine setting (without being a daredevil).
This presentation here has links to amazing images to show you what's up Gravel Mountain.
$69,900 with well already drilled. Lot 14, Block 7, Colorado Anglers Club. Prior owner paid $109,000 for this site.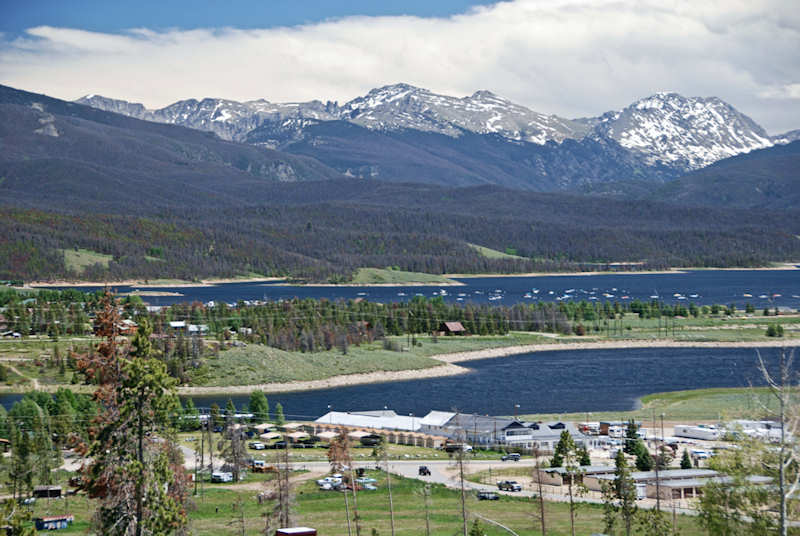 The snowy peak is 13,500' Arapaho Peak. Scroll down to scroll to the right towards Winter Park and Berthoud Pass.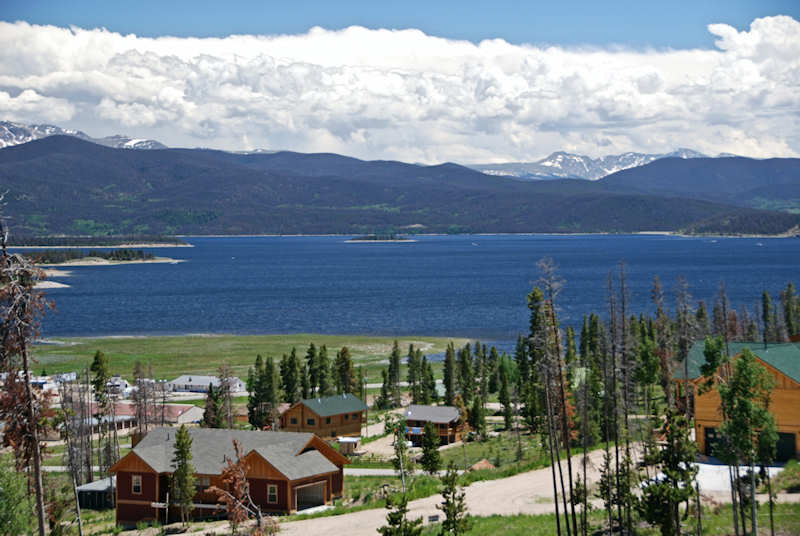 Click on photo to see more (Byers Peak) off to the right.
..
.. return to list ..