Scroll down each page that opens.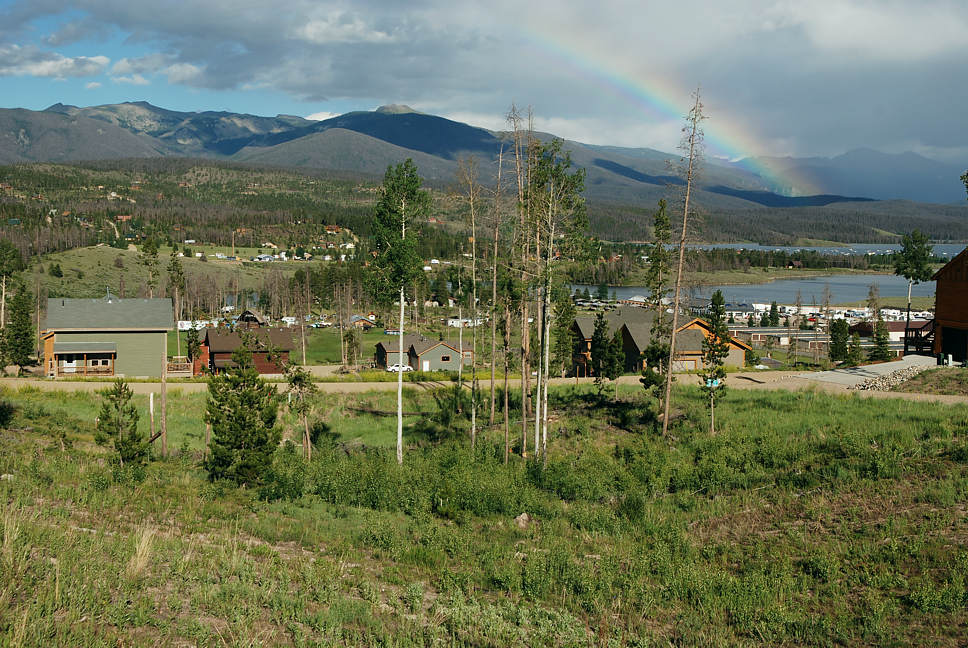 Click on photo to see the view continued to the left.
Colorado Anglers Club: Lot 9, Block 7.
Home site with Lake and Mountain View located close to Lake Granby
and two miles from a popular National Forest access for 4 season fun.
Buried utilities are already in along the road. Drill a well for water. $49,000
..
.. return to list ..