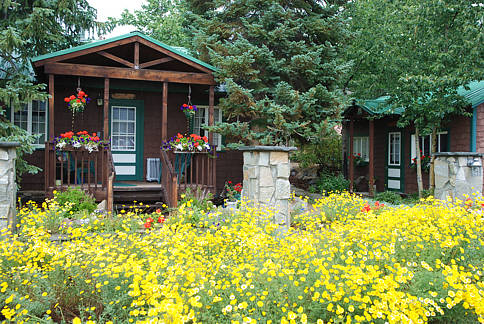 Scroll down for six inside views of the cabin directly ahead.
Click on a photo to see more of the three other cabins that are included.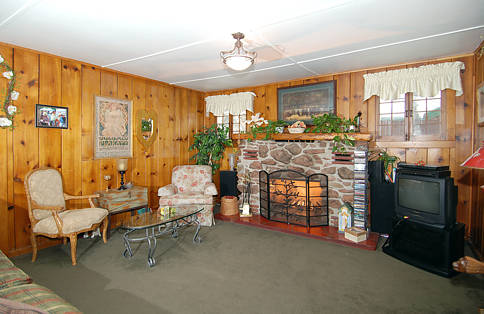 Scroll down to see the dining area.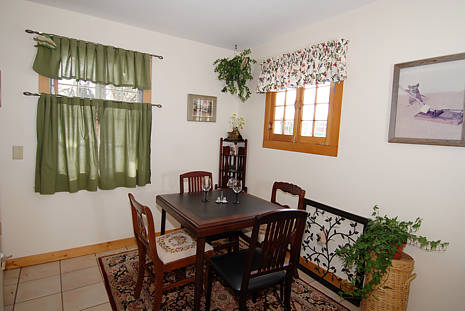 Scroll down to see the kitchen.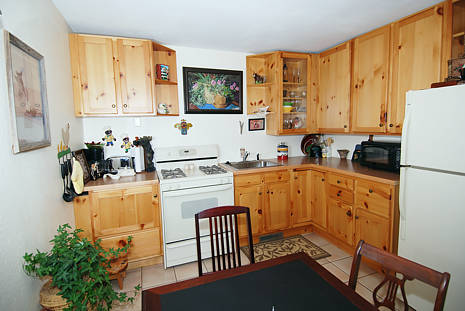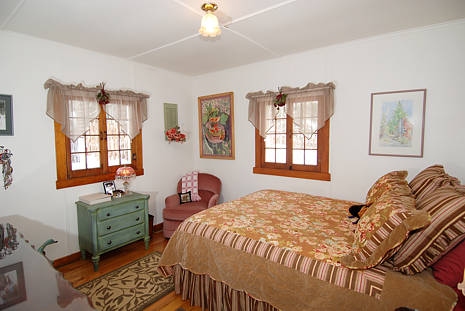 Shown above is one of the cabin's two bedrooms. Below is the bath.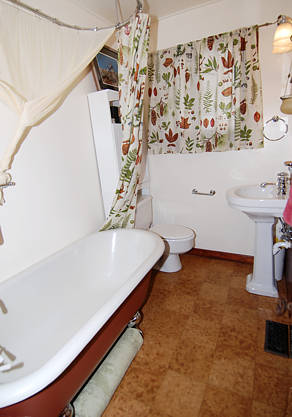 Scroll down for one more view of the living room.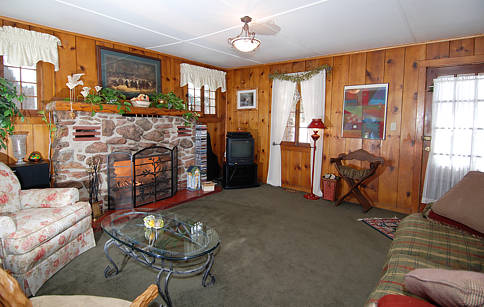 Click on photo to step back outside to visit the three other cabins.

..

.. return to list ..