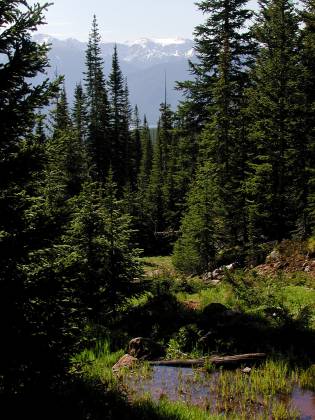 Photo is dark but I was trying to make sure that the
snowy plateau of Ogalalla would show. Click on photo
to reach the first big meadow. Photo above is a small creek
about 20 minutes up the trail. After the first 15 minutes,
the main trail curves to the left (south). Our trail runs straight
and through a gate. About one hundred yards above the
gate, it is best to take the smaller trail that forks off to the
right (north). Follow the signs that point you to the Never
Summer Wilderness or Bowen Gulch.