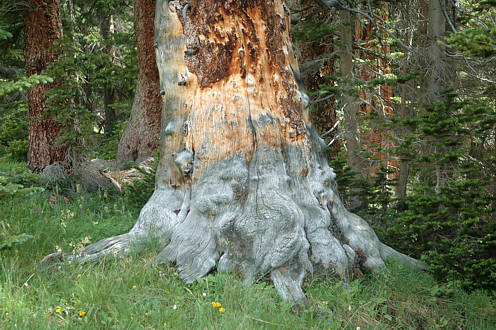 Click on photo to continue up to the next great meadow. The large
tree truck shown here at 11,000 feet is a testimony to the remarkable
growing conditions in this high valley. From here we ascend a little
more to waypoint Lou4 (shown below) where we split off from the main
St. Louis Creek trail and curve back to the north and follow a contour
through rich forest and alpine meadows.
Click on photo to see the tundra past Lou4 and towards the ridges to the west (left).