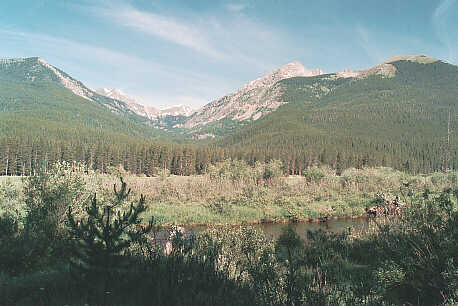 Click on photo to journey into the view.
Our destination is the Glow of the Rockies mine near 11,253' Baker Pass
on the back side of the Never Summer Mountains. It is 3-4 hours away
depending on how many breaks you take. Almost all of the trail is in the
Arapaho National Forest in the Never Summer Wilderness. To start, you cross
the Colorado River and Kawuneeche Valley (shown above) in Rocky Mountain
National Park at 8,900' and just 8 miles north of Grand Lake.