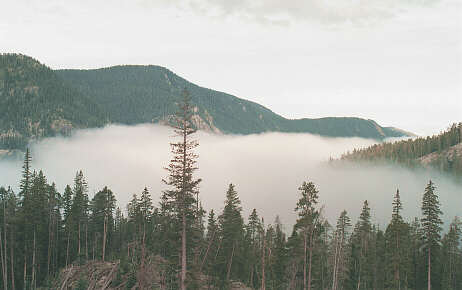 Click on photo to continue a short ways up to Lone Pine Lake.
Morning clouds shroud the valley from Mount Baldy to Grand Lake.
This is about 3 hours up the popular East Inlet Trail to Lone Pine Lake
We will continue to Lake Verna and much further to Spirit Lake,
Fourth Lake and Fifth Lake above timberline. The trail starts at the
east end of Grand Lake and quickly takes you to Adams Falls and
then a broad wetlands area with a large meandering stream.